July 29, 2021
Diesel cars: what is their future?
The attitude of the population and legislation to diesel fuel is undergoing significant changes. Does diesel have a future? You will learn about this in our article.
What will happen to diesel cars?
The UK government plans to introduce "zero emissions" for new passenger cars by 2040.
The initiative could include a more ambitious plan to ban the sale of new cars with petrol and diesel engines by 2035.
Although the proposed changes are still a few years away, the short-term future of diesel cars seems vague.
While the ban hasn't taken effect yet, you can save money on car insurance.
Is it worth buying a diesel car?
In July 2020, the number of registered diesel vehicles decreased by 25.9% from 39,903 to 28,884 over the same period in 2019.
According to the Society of Motor Manufacturers and Traders (SMMT), diesel vehicle registrations fell by 60% in 2020. These events come amid controversy over diesel and its impact on the environment.
This compares with a 47.5% drop in petrol vehicle registrations and a 161% increase in sales of battery-powered electric vehicles.
When will diesel cars be banned in the UK?
Although an outright ban on the sale of such cars hasn't entered into force yet, a bill has been introduced that would make it more expensive for the owner to have a diesel car. Some other governments, as we will learn later, have pledged to ban diesel cars entirely by 2025.
The COVID-19 pandemic appears to have accelerated the adoption of some of these changes.
Ultra Low Emission Zone and London congestion charge
The new T-Charge (toxicity charge) came into force in London in October 2017. It applies to diesel vehicles.
In London, the charge is £12.50 a day for driving polluting vehicles in certain parts of the city.
This is in addition to the daily London congestion charge of £11.50.
This applies to certain parts of the city that are part of the Ultra Low Emission Zone (ULEZ). The ULEZ will function 24 hours a day, every day of the year, except for Christmas.
Temporary increase in the T-Charge in circumstances of the pandemic
Due to the coronavirus pandemic, from June 22, 2020, the London congestion charge will temporarily increase to £15, and functioning hours will be extended from 7 a.m. to 10 p.m. seven days a week.
It is part of measures taken by the government and Transport for London to encourage people to walk or cycle more.
The mayors of Paris, Madrid, Athens and Mexico City have pledged to ban diesel cars in cities by 2025.
Following changes to the electric vehicle tax rules in April 2020, all zero-emission electric vehicles are now exempt from vehicle tax. At the same time, some owners of petrol and diesel cars will have to pay more.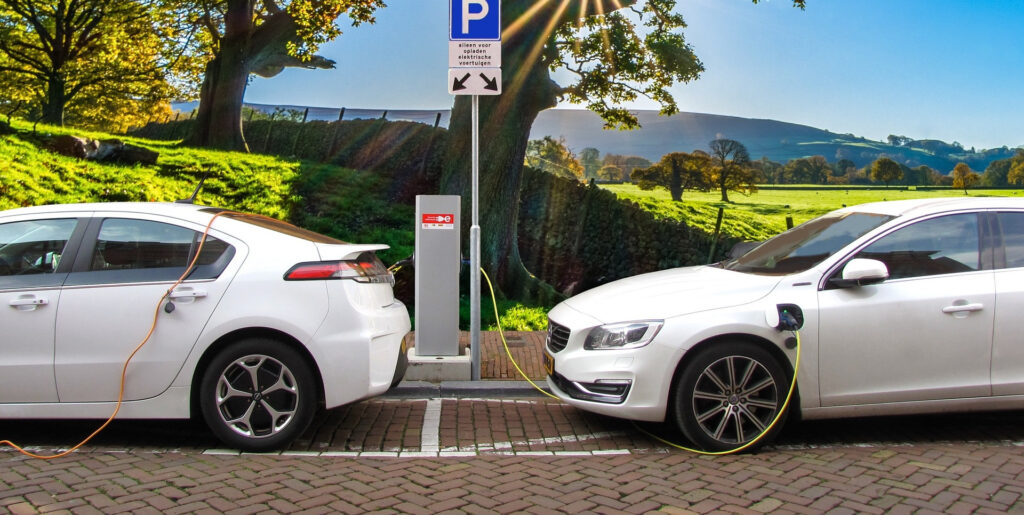 Is it worth buying a diesel car in 2020?
The measures of recent years aimed at eliminating diesel cars prove that the situation hasn't changed in favor of this type of fuel. Nevertheless, the share of new and used diesel cars in the market is quite large.
There are two reasons for this:
the transport tax benefits introduced by the government back in 2001 led to an increase in demand for diesel
at that time, diesel cars were cheaper to operate, were taxed less, and were considered more environmentally friendly than petrol cars
Why are there so many diesel cars on the roads?
In the early 2000s, the attention of environmentalists was focused on reducing carbon dioxide emissions, which led to the abandonment of petrol and the move to diesel fuel.
Between 2000 and 2017, the number of licensed cars in the UK increased from 24.4 million to 31.2 million due to population growth and improved road infrastructure,
the demand for diesel cars increased significantly,
over these 17 years, the share of diesel engines increased from 12.9% (3.2 million) to 39.7% (12.4 million).
Should you buy a used diesel car?
Most manufacturers still produce diesel models as a standard option, but automakers are beginning to change their attitude towards this fuel.
Thus, it is likely that the aftermarket will be the only place where you can find such a car.
Automakers, including Toyota, Volvo, Subaru, Suzuki, Bentley and Mitsubishi, have already stopped selling new diesel cars or announced their intention to do so in the near future
Others have announced plans to phase out diesel in new cars, or have suspended development of new diesel engines.
When will diesel cars be banned?
There is no outright ban on the use of such cars yet, as there are still a lot of diesel cars on the roads, but if legislation and public attitudes continue to change, the demand for used diesel cars could plummet in the coming years.