August 14, 2018
The world's toughest and indestructible cars
Car reliability criteria
The concept of "reliability" is associated with a set of features:
Fault-free operation. This is a parameter which shows how long a car will serve without maintenance.

Long-term use. This parameter deals with the absolute lifecycle of the car. This refers to cars which were regularly maintained.

Maintainability. An opportunity to restore the original state of the car by repairing minor and major failures.

Operability. Correspondence of real-life performance to the data specified in documents.
Top-10 most reliable cars not older than 3 years
A study of 8.5 million cars of 26 various models has shown which cars no older than 3 years are considered to be the most durable and reliable.
Mercedes SLK ranks first. This is a model of sports nature which is designed purely for pleasure. The bodyshell consists of metal, however, not fully. The motor hood with front wings is made of aluminium to somehow reduce fuel consumption and enhance dynamic index. The top of the car is made of plastic. This helps to reduce the weight of the car and the time spent on opening and closing the top. This car is fitted with lens lamps and a washer. A big radiator grille with a logo that is connected to the chrome-plated horizontal jumper. There are daytime running lamps on the bumper. There are two big exhaust outlets under the rear bumper.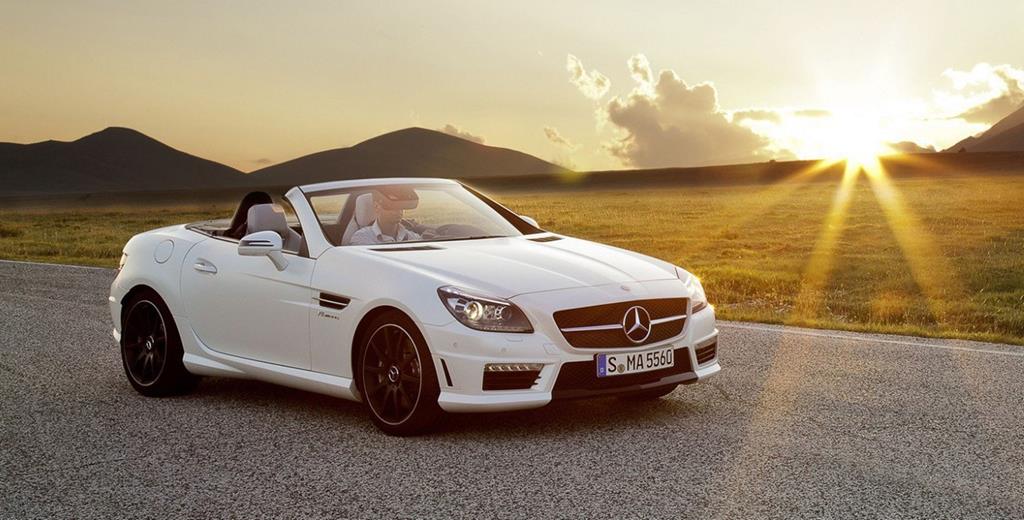 The buyers mostly preferred version #350, however, they would rather choose 55 AMG. A 350 version was equipped with the M276 BlueDIRECT engine with cylinder heads that got a 60-degree camber and a balancer shaft. An atmospheric V6 engine produces 306 horsepower and goes 0 to 100 in 5.6 seconds. The minimum fuel rate is 10 litres, however, in fact, it is even more. This car has only two seats. These are the gorgeous electrically operated leather sports seats with perfect lateral support. This roadster is fast, good-looking and comfy. However, the thing that really matters here is its reliability!
Audi A6 ranks second. It looks sporty and exquisite and is produced using innovative technologies. It stands out from other cars due to a wide range of equipment, comfort, and progressive design. The car is fitted with a turbo diesel engine that helps to go from 0 to 100 in 8.2 seconds. A vibrant interior design is achieved by using a combined Twin Leather upholstery while the technology includes an electrically operated adjustable seat with memory function as well as the information system for a driver with colour TFT display.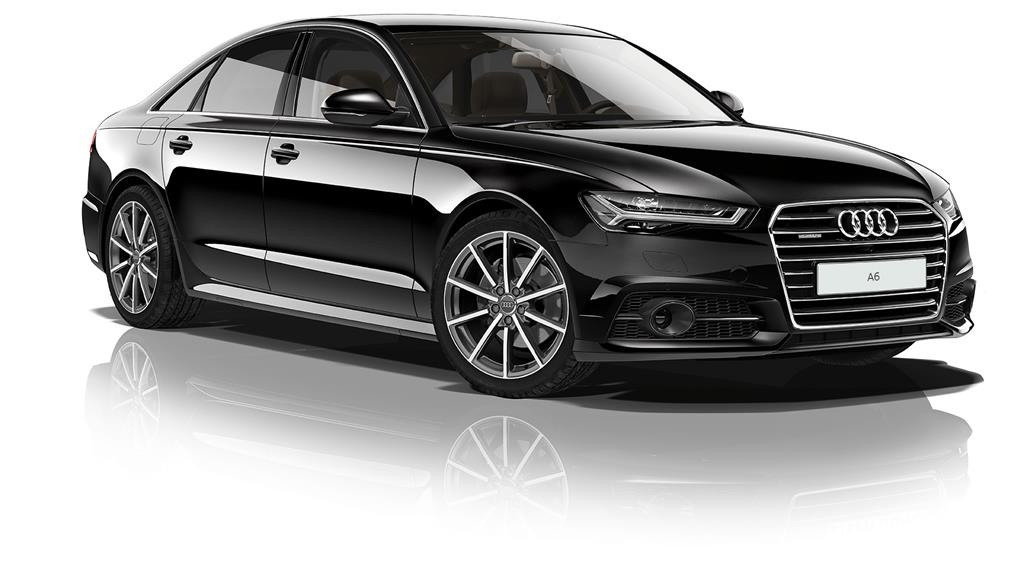 Mercedes GLK (Geländewagen Luxus Kompaktklasse) ranks third. This is a luxury compact SUV which is based on S204 C-class utility vehicle. GLK is fitted with both gasoline and diesel engines. Gasoline engines have V6 configuration and capacity equal to 3 and 3.5 litres. It appears to be respectable, predatory and well-adapted to off-road conditions thanks to broad wings and angular shape which reminds of a legendary Gelandewagen. GLK is fitted with an Off-Road package that includes some extras: a reinforced rear bumper, engine protection and plastic pads that cover the lower part of the body. Moreover, you can change the nature of the car. Then the steering becomes looser while the reaction to gas more phlegmatic. This should help an inexperienced driver to overcome tough road sections. The basic version of the car was fitted with 17" wheel disks. A sports version was fitted with 19" wheels. The front panel is performed in the classical style. Useless to look for the modern shapes or design frills. Straight lines and awkward contours make you feel safe. Some details were taken from Mercedes C-class. In general, a driver's workplace is well-designed while the dashboards are easy to read. The steering wheel made of leather can be adjusted in two planes over a wide range.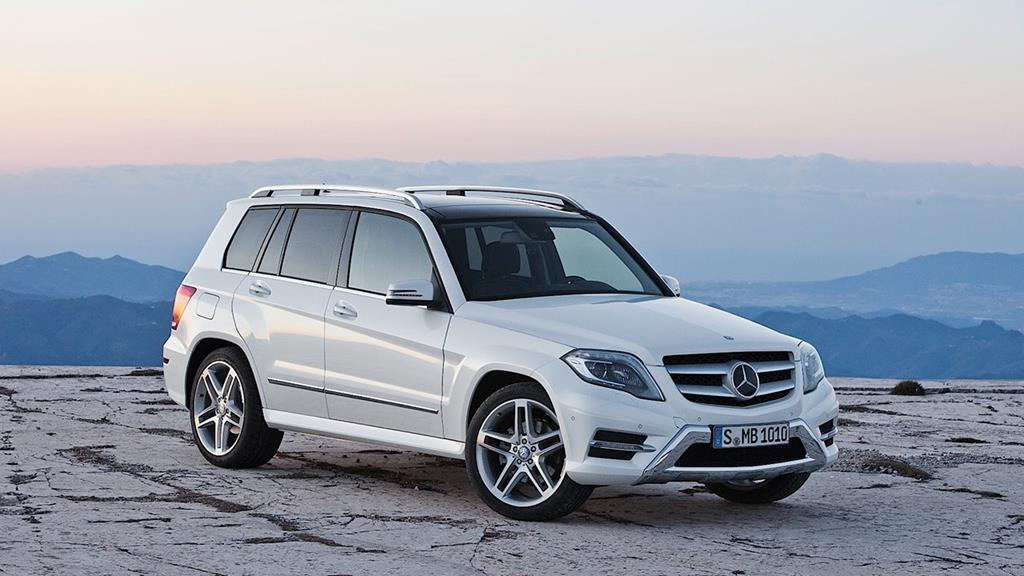 Porsche 911 and BMW Z4 share the fourth and the fifth place. The first one is a famous sports car which distances most cars at the traffic light. A basic version goes from 0 to 100 km/h in 5 seconds while the fastest Porsche 911 needs a bit more than 3 seconds to accelerate. Even the smallest engines allow you to accelerate to 280 km/h while the top versions can accelerate to 320-330 km/h. A gear drive varies according to different versions and can be either rear or four-wheel. You can choose between three transmissions: 6-speed manual, 5-speed automatic and 7-speed automatic with dual PDK clutch. There are MacPherson struts on the front axle and an independent arm system on the rear axle. What to consider first is the state of the clutch and the driveshafts. The tie rod and its ends are not quite strong, however, this is not a major defect. You should also thoroughly examine the engine and the transmission for leakage, especially around the base RMS (rear crankshaft oil seal) line. Moreover, oil leakage through the oil cooler (the fixings become looser) and cooling system issues (pipe cracking and pump breakdown) occur as well.

BMW Z4 is the first-ever rear drive vehicle produced by a German auto group. A rigid retractable roof of this two-seat roadster appeared in 2009. A 3-litre straight-six M54 engine is a signature line of BMW. The roof has an electronic throttle, an aluminium unit as well as manageable valve timing on both countershafts. The trouble spot is a crankcase disposal system. This car starts steadily under the pressure of 231-horsepower engine. An automatic transmission accurately sorts the gears transmitting the draft to the back axle. Suspension issues happen quite often: the lateral arms and track rods wear away quickly. There is also an enhanced version of Meyle suspension. BMW Z4 is an affordable pleasure. It is robust enough, causes little trouble, well-equipped and as good-looking as a pedigreed horse.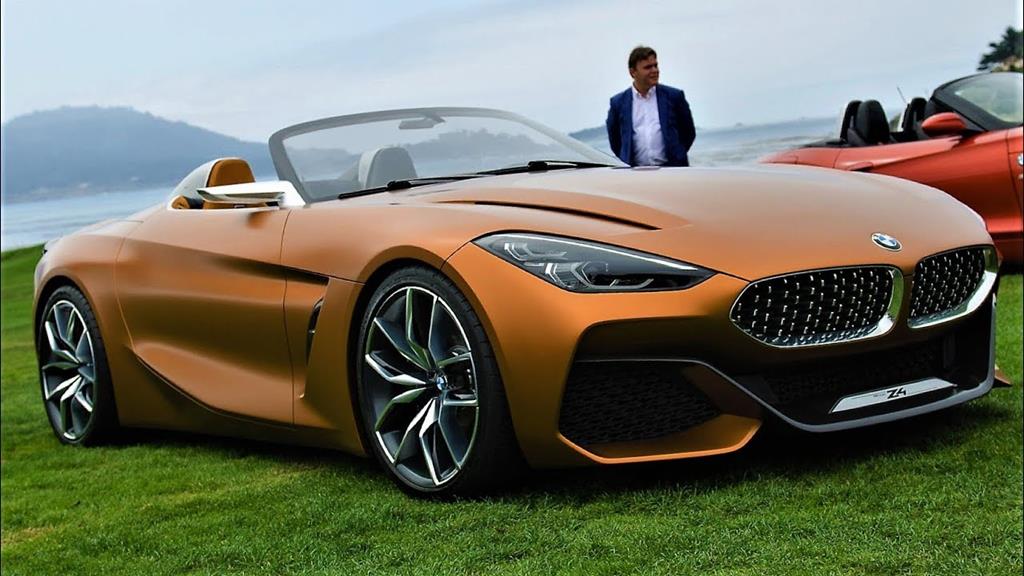 Mercedes E-Klasse C was ranked sixth. This car combines modern style and subtle sportiness. Each line follows the principle of sensual laconism. Alongside a standard model, there are three more configurations and a variety of royal colours and fabrics which help the driver to design his/her car to his/her own taste. A concept that makes every trip behind the wheel of Mercedes-Benz safe and unique is called Mercedes-Benz Intelligent Drive. Time spent behind the wheel should not be wasted. This is time for rest and revitalization. Your Mercedes reaches the destination point safely and with ease, does not tailgate. Active Brake Assist with support on crossing intersections prevents runovers and helps to avoid collisions with pedestrians and mitigate the accident severity.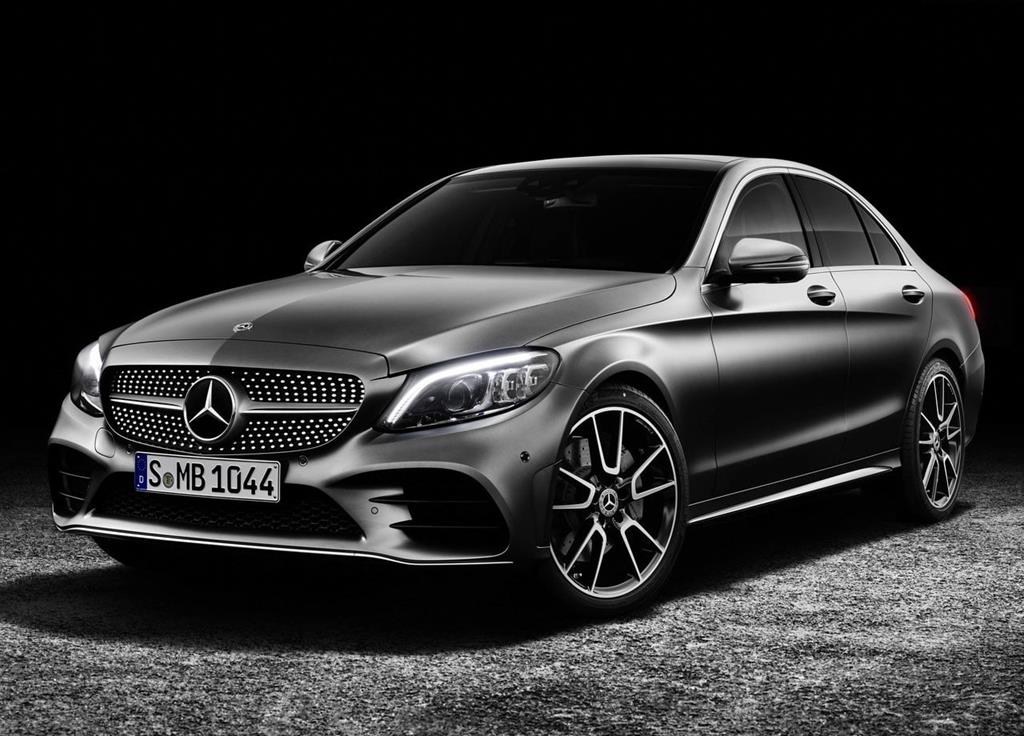 Audi Q5, a compact SUV that has been manufactured since November 2008, is put on the 7th place. This car is stylish, strict-looking and functional. It's all in hand. Despite the fact that Audi cars are no more assembled in Germany, engineers guarantee that the quality won't be sacrificed. In manufacturing, aluminium and high-strength steel were used. Such a combination has reduced unladen mass by 90 kg and thus, fuel consumption. One pleasant moment about this is a place for touch-free smartphone charging near the armrest. The backseat is fitted with various adjustments for both the pads and backrests. Audi Q5 is fitted only with all-wheel-drive.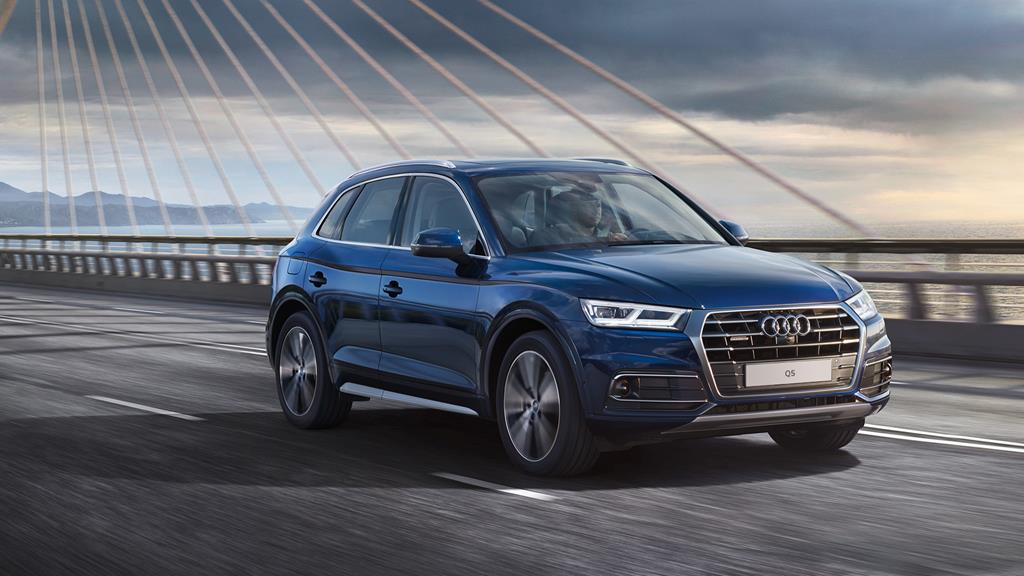 Audi A3, Ford Focus, and Mercedes C-Klasse were ranked the 7th. The first one is fitted with petrol engines and available in two bodywork types: a 5-door-hatchback or a sedan. A standard version of Audi A3 is fitted with a 1.4 TFSI engine that produces 150 horsepower. It is so much comfortable that you can live inside it.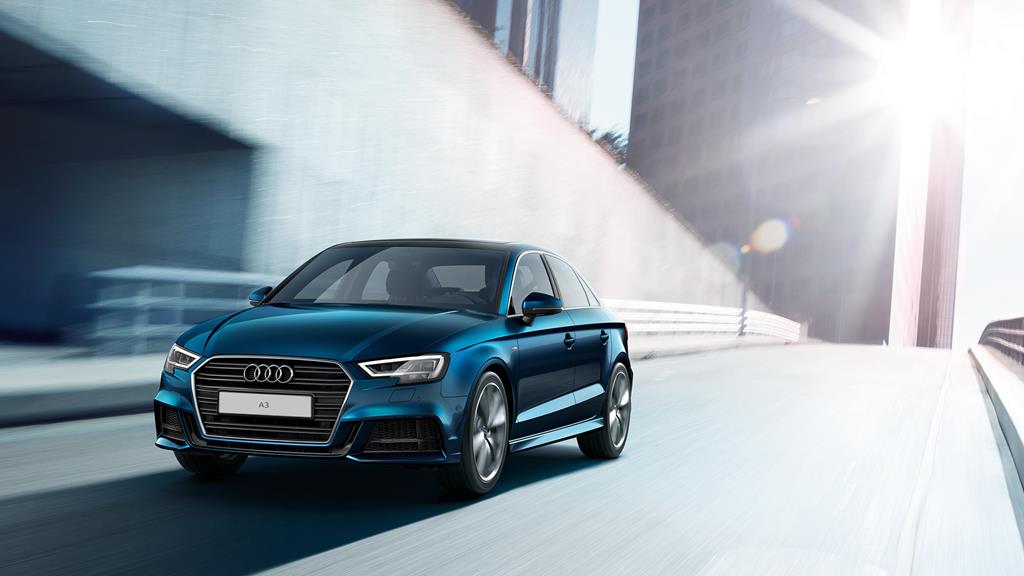 Ford Focus stands out from the crowd thanks to its well-shaped body and luxury interior equipped with up-to-date technologies. This car is considered to be the most gorgeous ever. You can choose between a hatchback, a sedan and a station wagon. A petrol engine is a mix of economy and power. Its volume equal to 1.5 litres allows reducing acceleration time, fuel consumption and harmful emissions. There is a 150-horsepower version with 6-speed automatic transmission available for the clients. Active City Stop technology helps to avoid collisions when moving in a heavy traffic flow. Ford has earned Euro NCAP Advanced Reward for safety.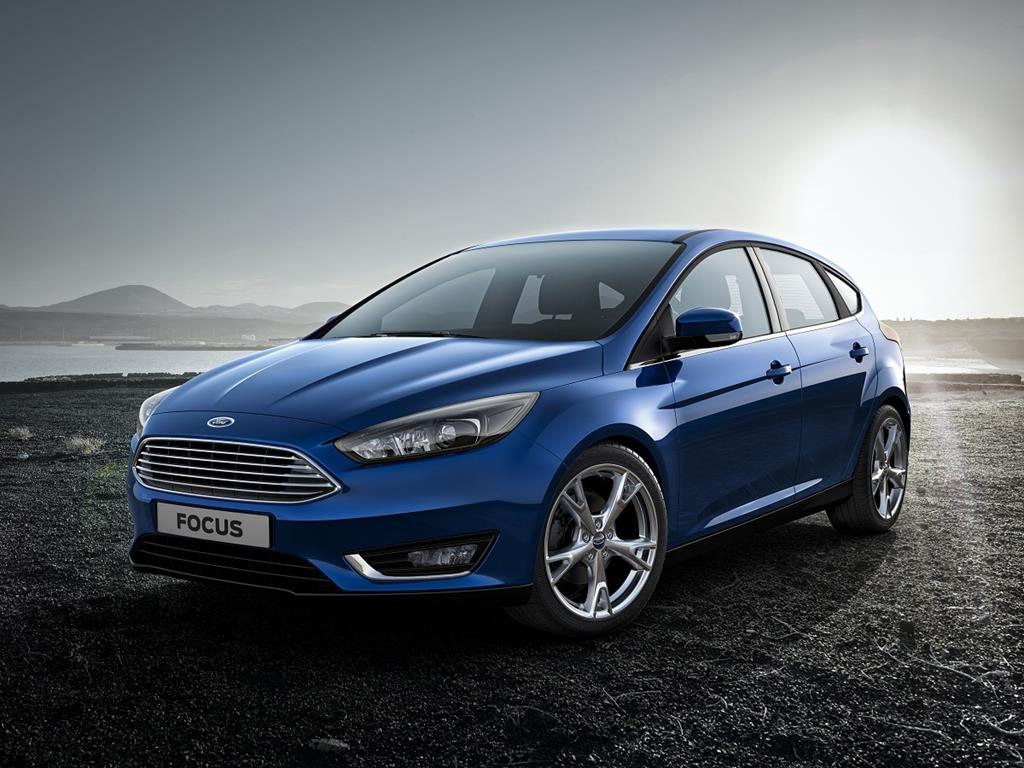 Mercedes C-Klasse impresses with its high-class comfort, fineness, and technological innovations. You may want to enhance elegance, dynamics, and efficiency. A combination of dynamic motion package AIRMATIC and a 7-speed 7G-TRONIC automatic transmission ensures the maximum road performance range — from comfort to sporty. Thus, if you wish, a C class sedan can be turned into a more than a decent car for long trips protecting the people inside from distress or into a dynamic sportsman with sharp steering and rigid suspension which can fascinate even the most ambitious drivers.

Mazda 2 was ranked the 9th. This subcompact Japanese car has a small bold hood, radiator grille with a chrome-plated trim ring, large optics with halogen and LED under the hood. The car looks aggressive. It has an aerodynamic shape. The rear bumper has a large plastic insert with beam deflectors. The driver's seat is ergonomic. There is a three-spoke steering wheel with multimedia navigation buttons. The dashboard makes for a big analog tachometer in the centre with a built-in electronic speedometer. There are onboard computers from the right and the left side of the dashboard. They show useful information about the car. The car comes with four airbags.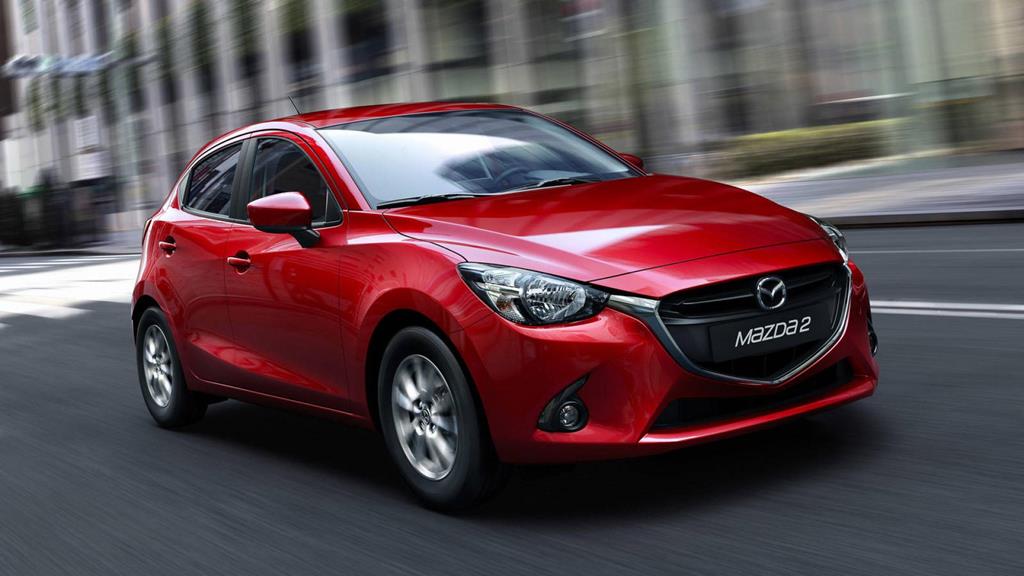 Volvo XC60 is the last on the list. This is a new generation of a legendary SUV from Sweden where a striking design meets an elegant interior. Where technologies are called to assist people. Where every ride is a real pleasure. An extended hood goes well with massive wheel arches and short overhangs that all in one create an incredible feeling of noble strength. The interior is decorated with natural wood and highly crafted metal. The display is driver-friendly. XC60 is for sure the safest car in all categories. A holistic approach has always been a part of Volvo philosophy since the very beginning and still remains the same.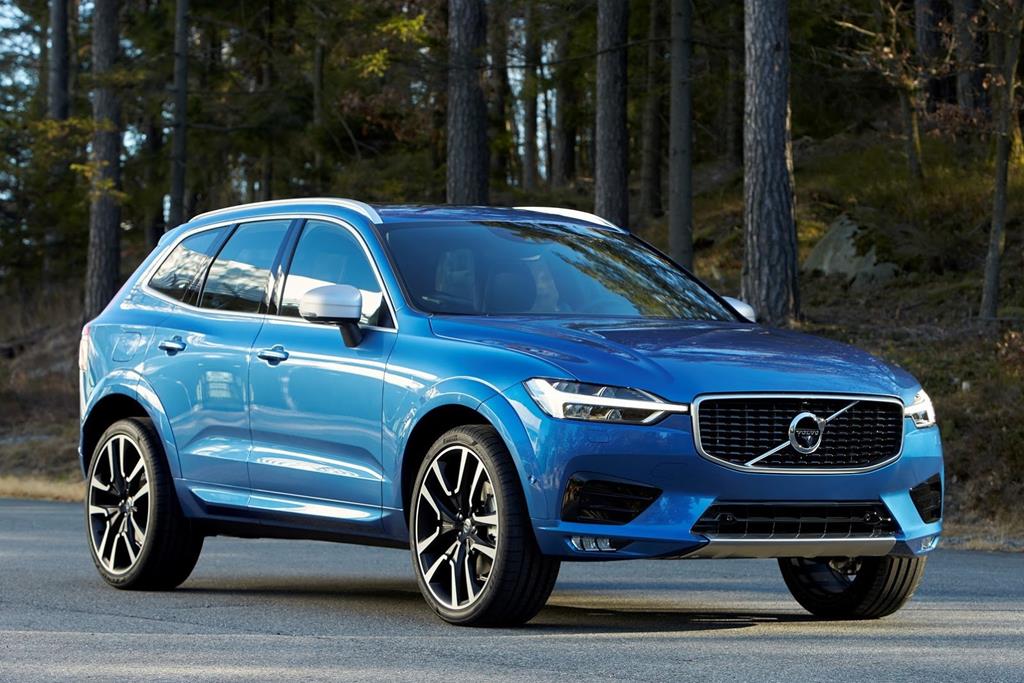 Marauder — an armoured monster
Today Paramount Group's subproject Marauder is known as the world's toughest car. Initially, this car was intended for military use: to escort and protect military convoys and group transportation of soldiers. As a result, Marauder has got its peculiar features: it can swim, override and smash any light vehicle it encounters on the way. This "baby" is fitted with antiblast seats, resistant to explosions. The wheels are made of bullet-proof materials. The weight of this armoured car is 15 tons, though it can carry goods weighing 18 tons at a speed of up to 120 km/h. Marauder is more than 6 meters long, 2.5 m in height and 2.7 m wide. The engine produces 300 horsepower. The capacity of the car is 10 passengers. The world's toughest car can withstand bombardment and will never be scared of missile attacks. A brick wall on its way turns into a piece of cardboard that it can easily ram and hit. Cratering explosion may cause only minor body damage. This armoured monster is freely available, and you can buy it if you've got an extra 500 grand. This car became the absolute leader of this rating.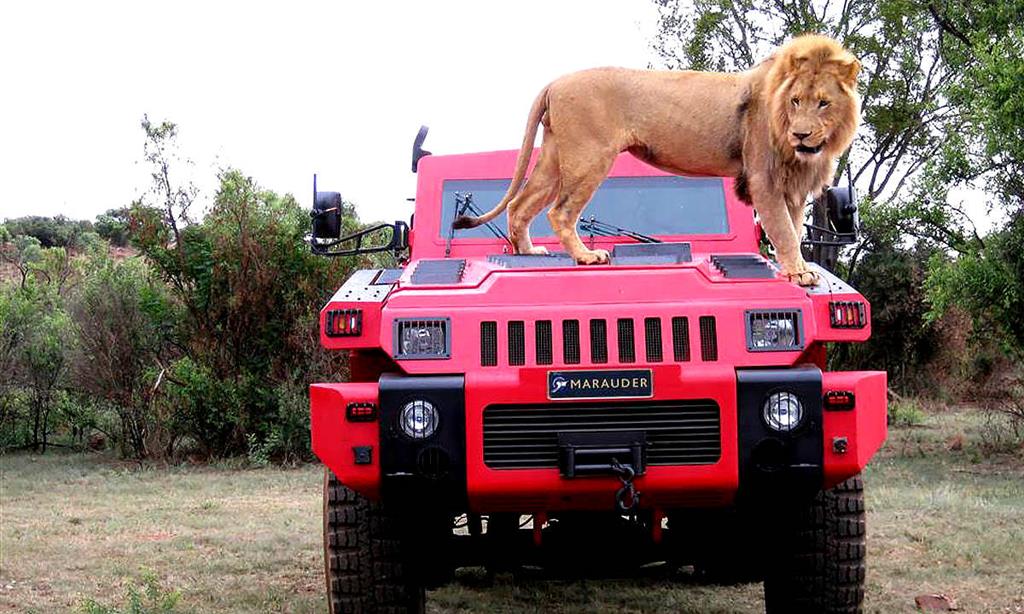 However, ordinary men who live in a quiet place far from military conflicts don't need this car. Thus, let's switch to the cars for routine use.
The most reliable small car
The best car in A-class is Scion xD. The car replaced xA since it has proven to be too compact. The dimensions of this car are as follows: 3.93 m long and 1.725 m wide. xD is 130 kg heavier, however, it does not affect dynamic features.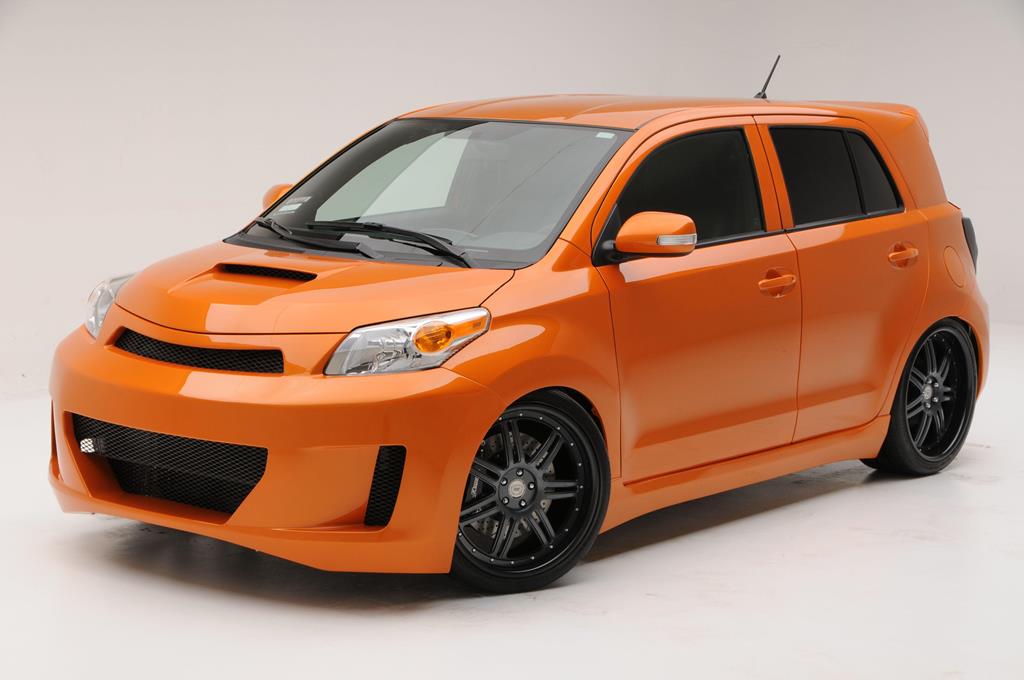 The car is fitted with a 1.8-litre engine that produces 128 horsepower. Scion is also fitted with either a 5-speed mechanic or a 4-speed automatic transmission. The brakes are complemented by an ABS. Stabilizing and traction control systems are also available. This car is equipped with an AC, power pack and media system. All units and mechanisms are of high quality and will serve you for a long time.
The most robust subcompact car
In the class of cars that occupy the niche between compact and mid-sized cars, Toyota Corolla is the best. Its popularity goes to its reliability since this is the world's best-selling car.
The current version was released in 2013, the eleventh generation of the classic series. The model's exterior has changed in terms of both design and dimensions. The interior has also changed, however, it still has quite a smooth style.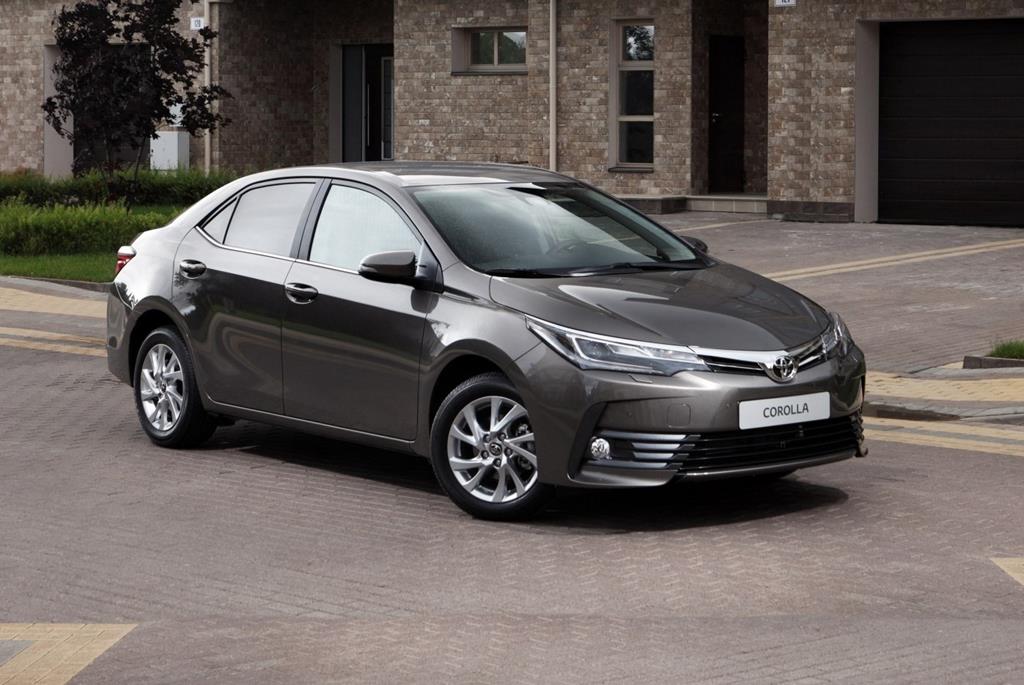 The best engine is a 1.8-litre which produces 140 horsepower. It is complemented by ASR, ESP, ABS and other systems. Climate control, power pack and parking assist are also available.
The best European medium car
The best full-size sedan is Chevrolet Malibu. This vehicle belongs to the business model segment. The last generation has revamped exterior and interior that still maintain corporate traits. The engineers have created comfortable and ergonomic atmosphere inside the car. This car is fitted with a 2.4-litre engine that produces 167 horsepower. It is complemented by an automatic transmission. There are different configurations of vehicles that include 6 airbags, seat heater, and power pack.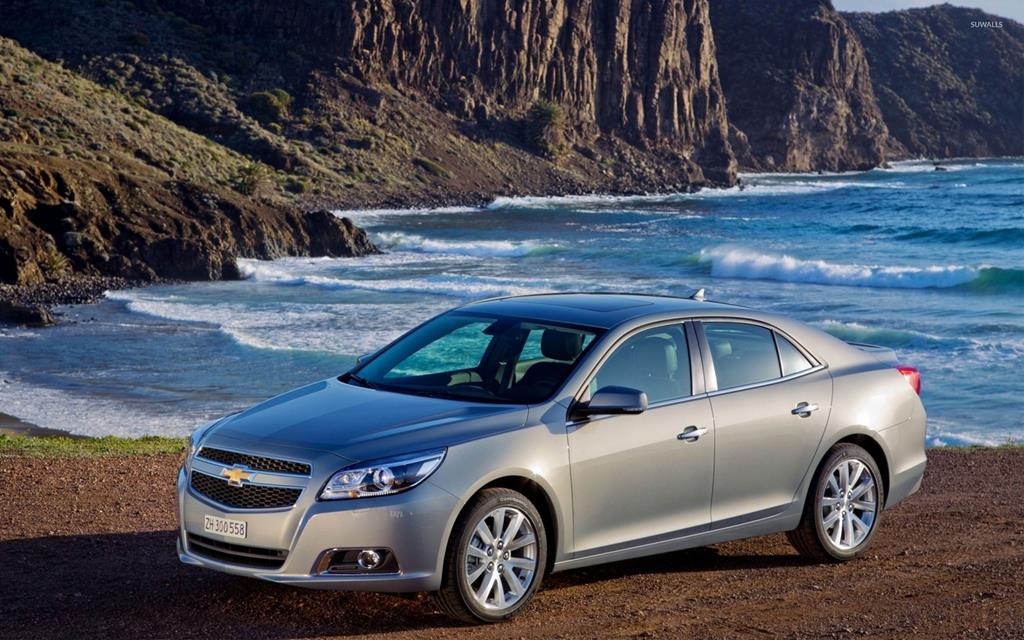 The best luxury car
In this category, Mercedes E ranks first. Despite the fact that E class car is less prestigious than S category many performance characteristics, including reliability, help it to outrank the latter. Moreover, changes to design have made this business sedan even more impressive. Vehicle configurations are quite diverse: you can choose a media system with two displays, an adaptive cruise control, lane change assistant, and collision prevention system. If you pay extra, you can get a multichoke air suspension.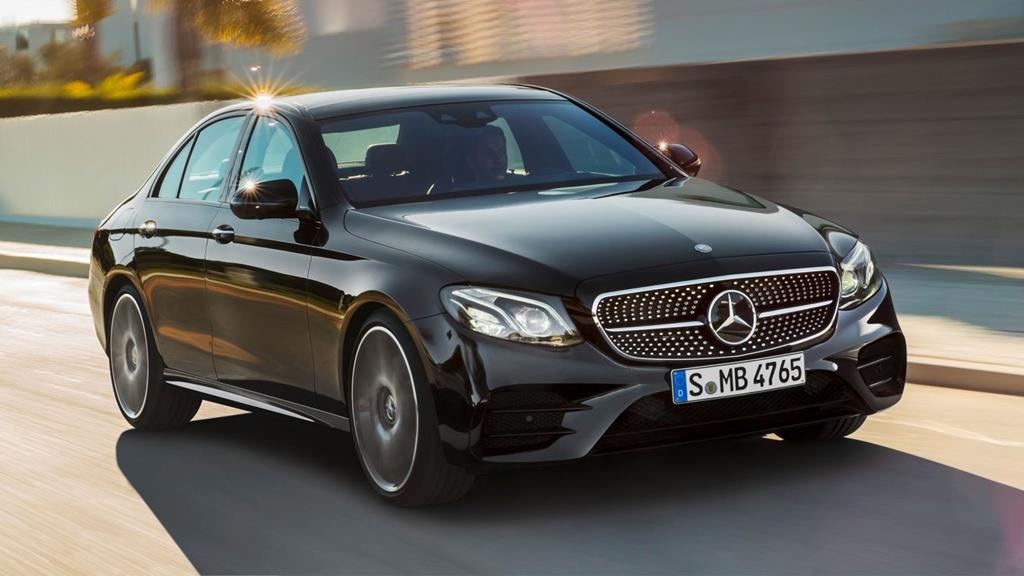 The toughest sports car
This segment is presented with Chevrolet Camaro. The latest 5th generation was released in 2009. The design of new cars is a combination of earlier generation features as well as some new ideas. In 2013, Camaro was restyled that made its exterior look more classic.
The most robust sports car in this class is fitted with an 8-cylinder engine having a capacity of 6.2 litres and 405 horsepower, a rear drive transmission and a 6-speed automatic transmission, stability control system and ABS. Moreover, this vehicle has a climate control system, 6 airbags, and a built-in computer.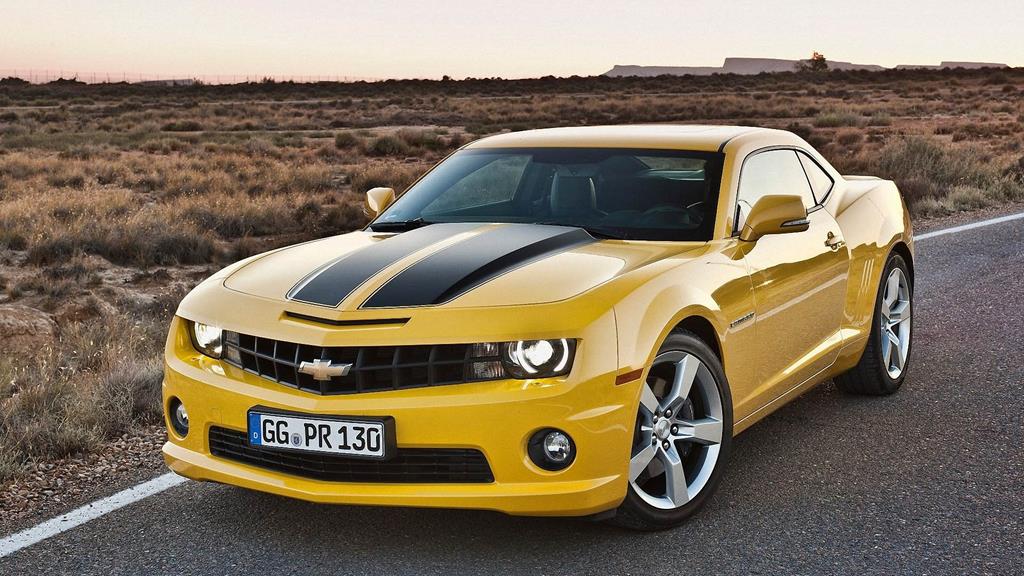 The most robust full-size SUV
The best jeep car in this list is GMC Yukon. The last generation was released in 2006. It includes the functions of the previous version: stability management control system (including ABS, traction control, etc.). You can adjust a four-wheel drive system by distributing forces among the axles — you can transfer 100% power on one of them.
A new engine of Yukon is worth mentioning. It has a capacity of 8.1 litres and produces 320 horsepower. If you prefer a heavier version, choose Yukon XL 2500 which is fitted with climate and cruise control systems, power pack and leather seats with heating.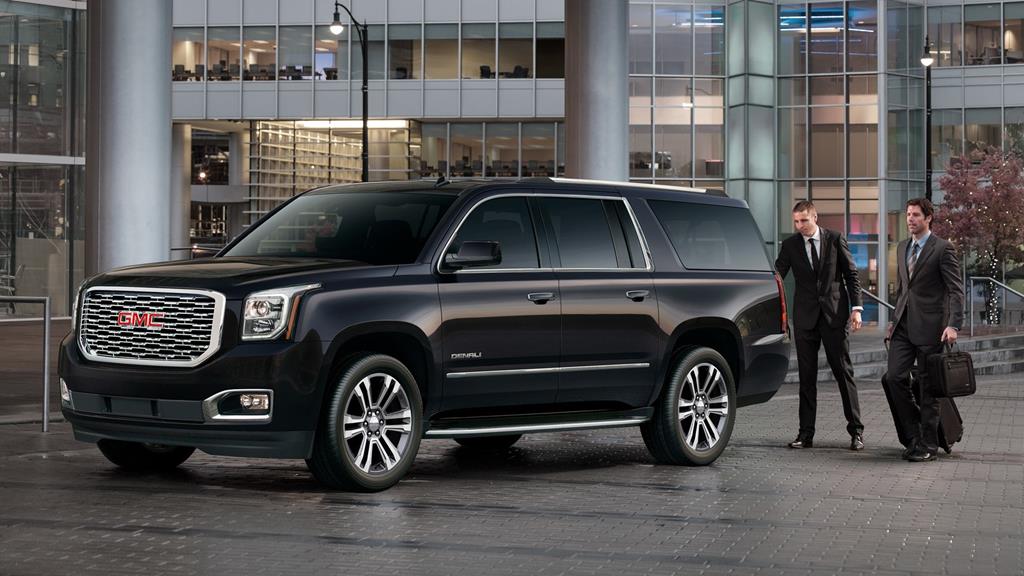 If you still have no International Driving Permit, don't waste the chance to apply for it here on our website. With our IDP you can rent the safest and most indestructible car all across the world!