January 01, 2018
Where do Americans travel abroad?
Americans like to travel very much, though at an average their vacation lasts only 10 days. Many Americans prefer to move from place to place inside the country, however, sooner or later, at last, they leave their home country. Unfortunately, quite often it happens only after they retire. According to U.S. tourism statistics, only half of U.S. citizens have ever been abroad. The National Travel and Tourism Office says that in 2016 the percentage of Americans who travel abroad was equal to only 3.5%. Every third citizen has no passport (the Americans need it only to travel abroad). However, each year more than 50 million Americans decide to travel abroad. Let's try to find out which countries Americans travel to the most and why.
Mexico, Costa Rica, the Dominican Republic
Beaches of the neighboring Mexico are extremely popular with the Americans travelling abroad. Cancun and Playa del Carmen are favourite resorts for the U.S. citizens. Every third American who travels away from his home country chooses Mexico. The Americans like Mexican flair. Thus, after a week in Mexico, many of them prefer to come back to take a longer rest. Mexican beaches vary from snow-white, beige to fiery orange, that's why U.S. citizens are extremely careful when choosing a resort. The best of them are situated in the state of Quintana Roo and in fact, share the same atmosphere as the Caribbean. In Cancun all beaches are sandy and white, mainly, public ones. Playa del Carmen is a small version of Cancun with more compact beaches and countryside atmosphere. It is a perfect place for spouses with small children. In Playa del Carmen all beaches are white and sandy and there is always a cafe or a restaurant nearby that the Americans greatly appreciate. Tijuana is a resort for party animals. It is very crowded and not that high-end. Many Americans choose Tijuana not because of the beaches, but because they want to visit the centre of the city where there are many fine hotels, restaurants, and bars. Tijuana beaches are covered with pebbles or pale-gray sand.
Costa Rica is attractive because of two seashores — the Pacific and the Atlantic. They are quite different. Costa Rica is a green heart of Latin America. It offers mountain tours, surfing, rafting, underwater fishing and diving facilities, as well as perfect weather conditions. Costa Rica is a place tailored to the needs of American tourists. Once they visit it, they decide to buy a house or flat there.
Punta Cana in the Dominican Republic is popular with the Americans due to its stunning beaches. Generally, a trip abroad is extremely convenient for U.S. citizens since a blue booklet gives them a right to visit more than 150 countries without visas. The idea of "getting a visa" sounds to the Americans extraordinary. Many Americans can't even imagine that visa-free travel is a luxury and privilege, thus, they always take it for granted.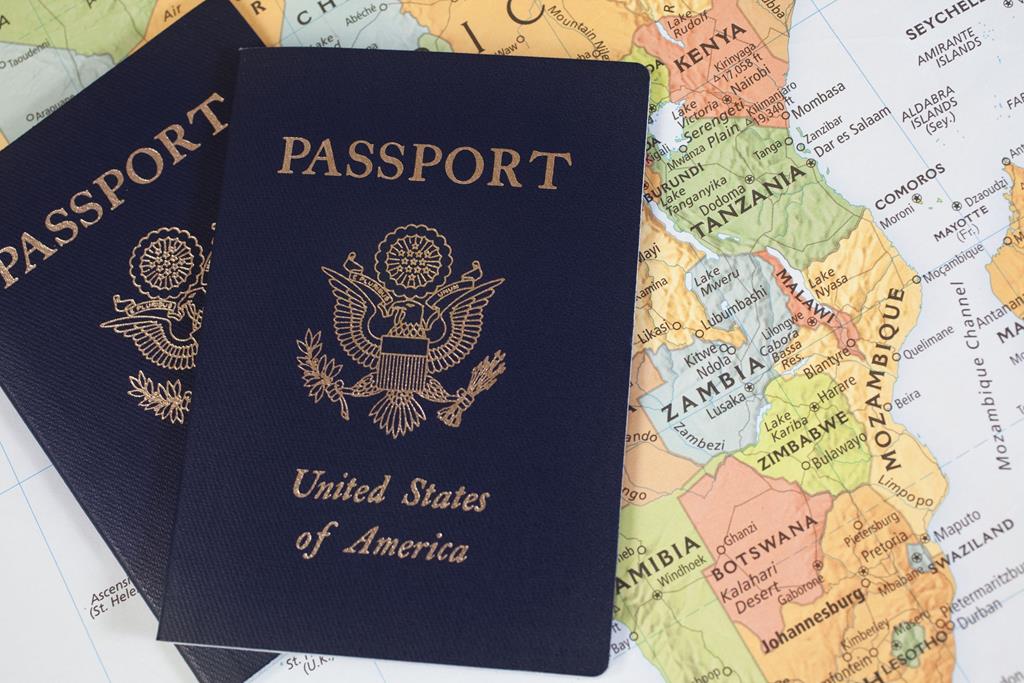 Canada
12 to 15 million Americans visit Canada each year (most of them travel by car, the rest — by air). The adjacent country and excellent service it offers along with natural wonders make Canada one of the most popular rest destinations for the U.S. citizen traveling abroad. Moreover, people in Canada also speak English. Pragmatic Americans like it. Moreover, Canada is in itself a gorgeous and hospitable country. Hiking and kayaking are the most popular leisure activities for the Americans. Canada is much in demand before the Christmas holidays since it has much snow and entertainment related to winter sports. There is much to see in Canada from Niagara Falls to Hockey Hall of Fame.
Great Britain
U.S. citizens visit London since this is their historical homeland, they want to find their roots and again because the locals speak English. Great Britain is the most visited European country among the Americans. Stiff English people also like their rich overseas guests (an average American is richer than any average European). That's why the Americans are always welcome guests anywhere in the world, especially if we talk about the hotel staff, waiters and taxi drivers since American tourists never skimp on the tip.
When abroad the Americans behave spontaneously like children. They are very sociable and eagerly engage in conversations. They usually talk loudly. Thus, the Americans are always heard a mile away. Besides, they like to keep a diary while traveling.
During trips abroad, the Americans always enjoy one of their favourite national sports — shopping where there are sales. The word "sale" has a magical effect on the Americans. Every mistress will be thrice happy if somewhere in London on sale she buys a costume at the price almost two times less than in her home country.
France
Lots of people around the world dream of France, not only the Americans. The French warmly welcome their overseas guests (as, indeed, any other guests) and offer them rest to any taste. Many young Americans study at the Sorbonne and simultaneously enjoy museums and historical sites of the country.
The Côte d'Azur (or French Riviera) is also a preferred tourist destination for U.S. tourists, and its proximity to Italy, Switzerland, Germany and other European countries promotes opportunities for American tourists. France is one of the most romantic and colourful countries of the world that can offer even the most demanding U.S. citizens everything to make their rest comfortable and unforgettable.
Holland (Netherlands)
Tourist attractions of Holland together with the unique atmosphere of Amsterdam is a separate issue and tourist destination. The Netherlands (Holland) is one of the pearls of the Western Europe. You can spend hours talking about the beauty and vibrant culture of this country while people already start making up legends about how you can rest there. Holland is a place where the locals have a special mentality. They perceive holidays as something that identifies life's meaning. Needless to say that Dutch tourist routes are particularly attractive for some tourists from the USA. For the most part, the Americans enjoy the local flair and refined atmosphere. Moreover, the Netherlands is well-known for its cuisine and wine. The capital of Holland collects the cultural heritage of the country as well as many architectural monuments and other places of interest.
Australia, Indonesia, Georgia, etc.
Recently, more Americans are choosing Australia. Wondering why? There are at least two reasons.
People there speak the same language as the Americans.

Australian natural parks differ a lot from other natural attractions.
The Americans like everything extraordinary. Indonesia attracts them because of numerous indigenous tribes and fiery giant volcanoes.
Nowadays Georgia is becoming more and more popular with American tourists due to its Caucasian hospitality and gastronomic flair. The number of tourists to Georgia can be compared to the number of U.S.citizens visiting Israel.  
In 2016, tourism has brought in $2 bln in revenue of Georgia, while the country's budget is $3.34 bln. The largest American hotel chain "Best Western" has opened 15 hotels all across Georgia. U.S. dollar is freely accepted in Georgia as payment for goods and services. The country is safe not only for American tourists but generally for the guests from all over the world.
In this article, we have discussed only a few tourist destinations that U.S.citizens choose to travel to. Generally, the Americans are home-birds. Weather and natural conditions of the USA are so diverse that allow spending holidays "in private" with no need to leave home country. However, if an American finally decides to travel abroad, he will visit country after country until he travels round-the-world. Needless to say that only the well-to-do can afford that.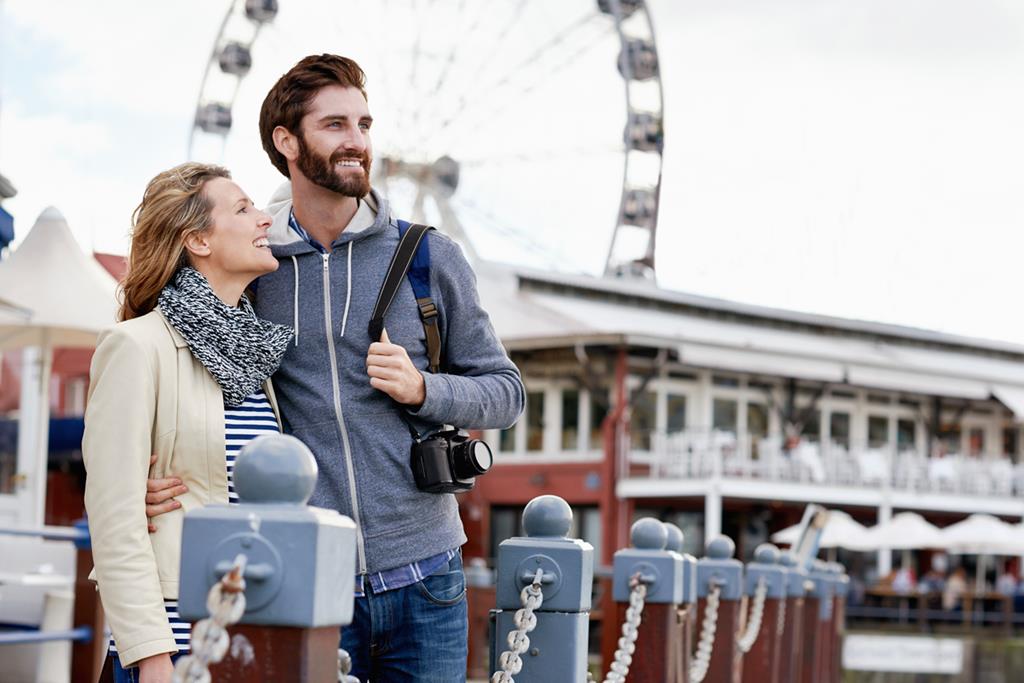 International travel statistics say that in 2016, a total of 66,960,943 U.S. citizens traveled outside the country, compared to the 61,783,913 who did in 2015.
Below you can see a list of top-10 countries traveled to the most by Americans in 2016-2017:
United Kingdom

Dominican Republic

France

Italy

Germany

Jamaica

Spain

China

Bahamas

India
Are you excited to see more data? Now have a look at the most popular travel destinations for U.S. citizens by state. The following infographics are provided by Orbitz.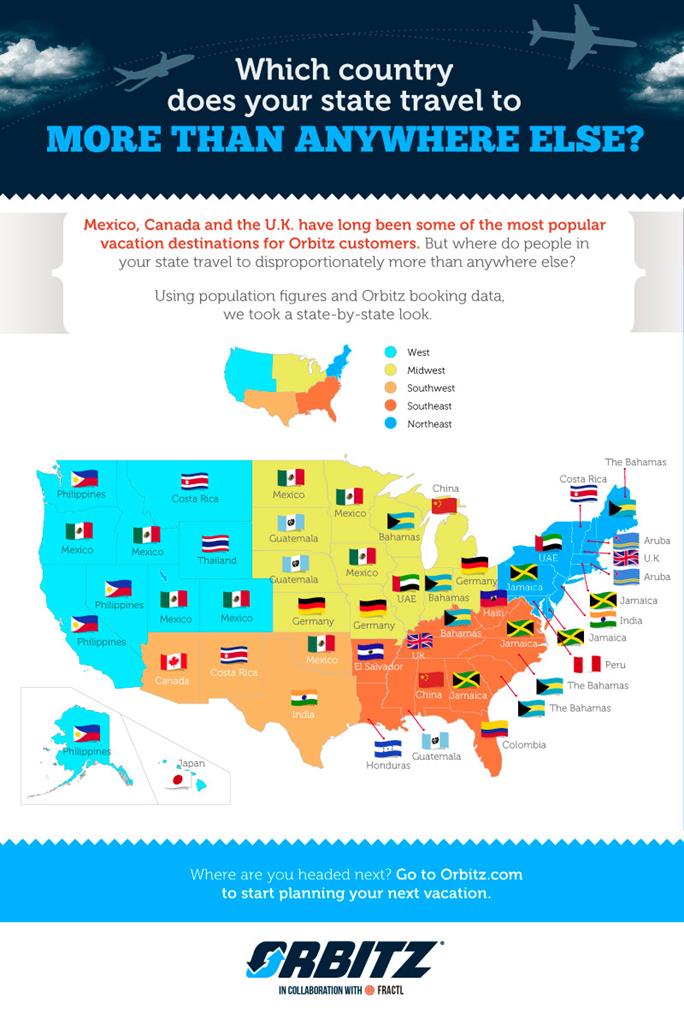 Fig.1. The most popular travel destinations for U.S. citizens by state
To be on the safe side every time you travel abroad, apply for an International Driving Permit! Fill in the application form on our website. It won't take up much of your time, however, save you money and nerves.
Happy travelling!