October 25, 2023
Harley-Davidson Breakout Long Test. Record Two
The playful sun peeked through the windows, hinting at another editorial meeting on the horizon—meaning another 20 kilometers of traffic hell lay ahead! However, if in the early days of our shared life, the intimidating thought of a heavy two-wheeled locomotive waiting in the garage, barely smaller in dimensions than a Smart car, made me want to hide under the covers, now, after the honeymoon period, there's no anxiety. No, my "better half" hasn't learned to perform multi-kilometer wheelies or whip up sharp dishes from speed and extreme cornering angles during this time. Instead, I've started to experience emotions that were previously unheard of amidst the roar of sportbike engines: now I ride solely "in the moment," and fortunately, the 114-cubic-inch engine provides more of that than most cars.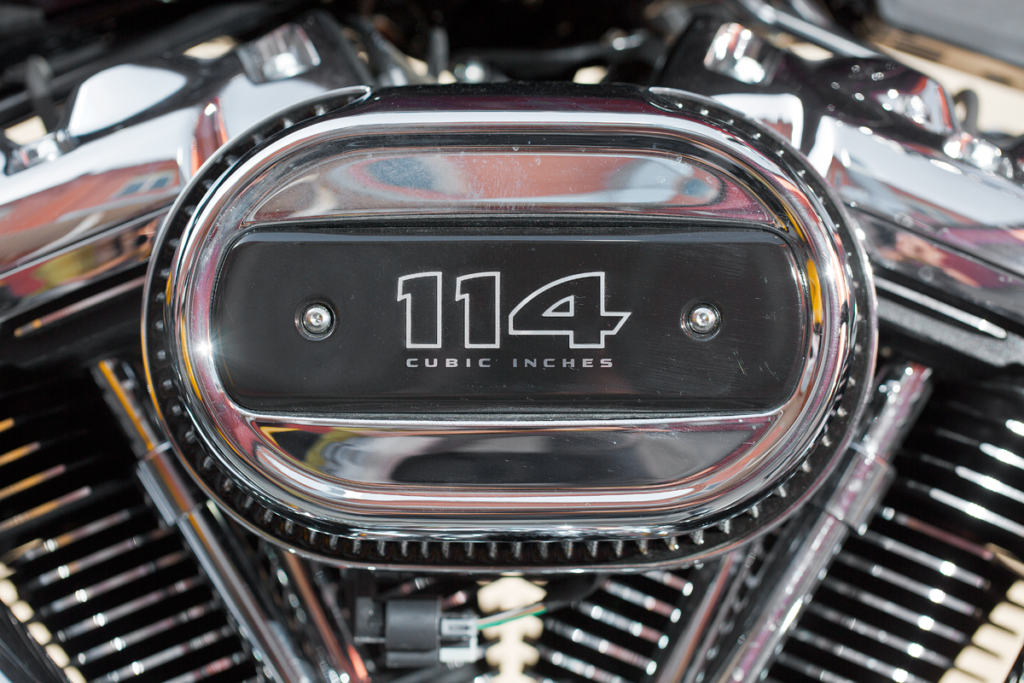 As for traffic, it's all a matter of momentum: the time difference on the home-to-office stretch compared to a liter-class sportbike amounted to a mere two minutes—hardly worth mentioning. However, paying for style, or more precisely, for an authentic replica of the so-called hardtail, which imitates a rear wheel firmly attached to the frame without suspension, can be quite the experience. In the model's specifications, the Breakout is listed with a rear suspension travel of 86 millimeters—not much for our roads! The engineers also equipped the mono-shock with spring preload adjustment, which I always have set to the maximum. I can't even imagine a situation where I'd need to "tighten" the spring preload!
There are two ways to deal with this particular feature: a "plush" seat from Harley's extensive tuning catalog and… careful route selection on roads and avenues. Otherwise, it can be painful, and you might unintentionally find yourself doing motocross. Once, I missed a manhole cover: the front fork handled it quite decently (and the 21-inch wheel is a true enduro format!), but the impressive 240-millimeter rear tire with a profile lower than a baseboard went airborne! Not fatal, but unpleasant. After landing, I was sure that at the very least, I had "square-edged" the wheel, but no—it was all fine, in every sense.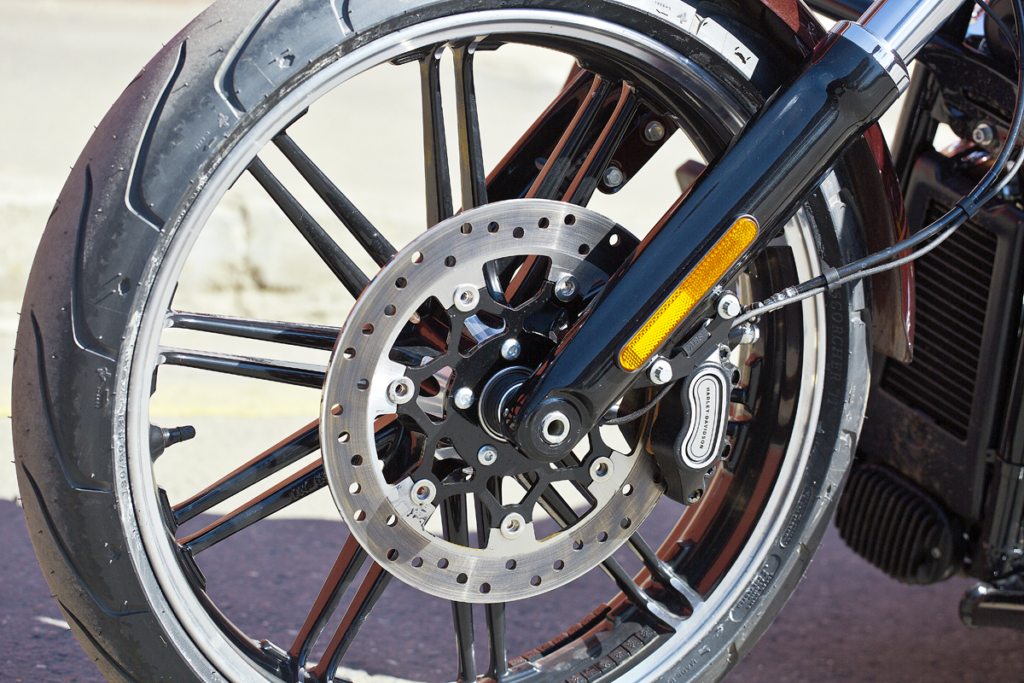 Now, I carefully scan the quality of the road surface because the 115-millimeter ground clearance makes me cautious in seemingly harmless situations. Probably, owners of low-riding sports cars experience something similar. A passenger? Only if you want to permanently quarrel with your girlfriend: the minuscule parody of a seat on the rear fender is so uncomfortable that carrying anyone there is a form of punishment.
But darn, how much attention Breakout attracts! Curious crowds of passersby, interested looks from the well-off men in expensive SUVs—I've gotten used to all of that over time, taking it for granted, and in response I throw arrogant glances, a mix of Terminator and Alien. But what finally got to me was a seven-year-old boy in the courtyard who abandoned all his important affairs just to admire the Harley: "Mister, you have such a cool motorcycle!" For such a performance, I can forgive the model all its shortcomings.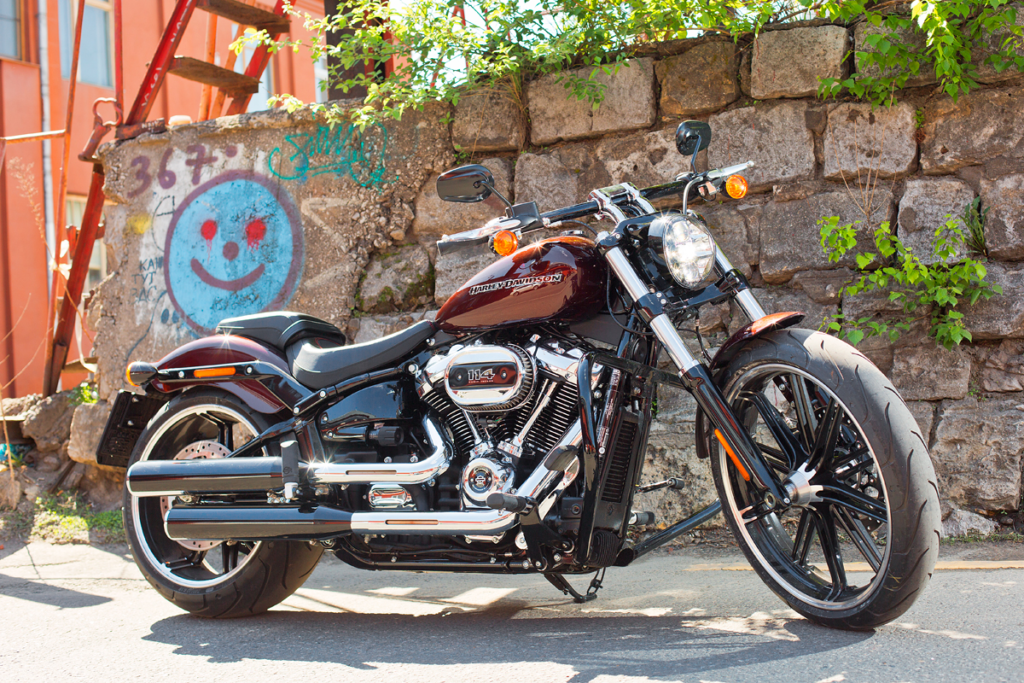 What have the first three thousand kilometers of our life together brought? We had our first service: two hours in the boutique—and the motorcycle was ready. What's this boutique? It's the official Harley-Davidson showroom selling everything (rumor has it they even have motorcycles) with the corresponding branding. The cost of the scheduled service was a bit surprising: 29,500 rubles including parts! Although, in principle, nothing unusual: official service centers never skimp on prices.
Also it took about 210 liters of AI-95 gasoline (with an average city consumption of 7 liters per 100 km) came to 9,200 rubles. Eight car washes at 300 rubles each for a shine and beauty. So, the total cost, including the service, was 41,100 rubles. Is that a lot? It depends on how you look at it. If you're looking from the window of a Daewoo Matiz—it's astronomical, but if you're looking from the grand display case of greatness called the Mercedes G-Class, then it's quite modest. It's the emotions, though, that can't be measured in monetary terms, and Breakout is all about that.
Photo: Nikita Kolobanov

This is a translation. You can read an original article here: Длительный тест Harley-Davidson Breakout, запись вторая: цвет настроения