March 05, 2018
Travelling in a car with no air conditioning
No need to cancel your trip
Sometimes it happens that you have to go on a trip in the hot season, and your car has no air conditioning or it is broken. What shall you do then? First of all, do not cancel your trip. Air conditioning may get broken in the middle of nowhere. You never know. Moreover, sometimes you cannot repair it as quickly as possible. The following recommendations will help you to arrange a car trip even without air conditioning.
The risk of hitting a traffic jam is always high. When the weather is hot and you get stuck in a long traffic queue, both the driver and his passengers (especially small children, the elderly and the ill) may get sick. It takes about an hour for the temperature in the cabin of your car to rise up to +60°С while plastic parts and seats will get even warmer.
How to avoid overheating in summer
When the weather is hot, the biggest risk is dehydration. When your body lacks water, you risk being exposed to heat stroke — a common disease when a patient starts feeling unwell, his blood pressure becomes unstable, he feels dizzy and faint. Guess, there is no need to explain why this condition can be dangerous. Thus, you should use every chance to avoid dehydration.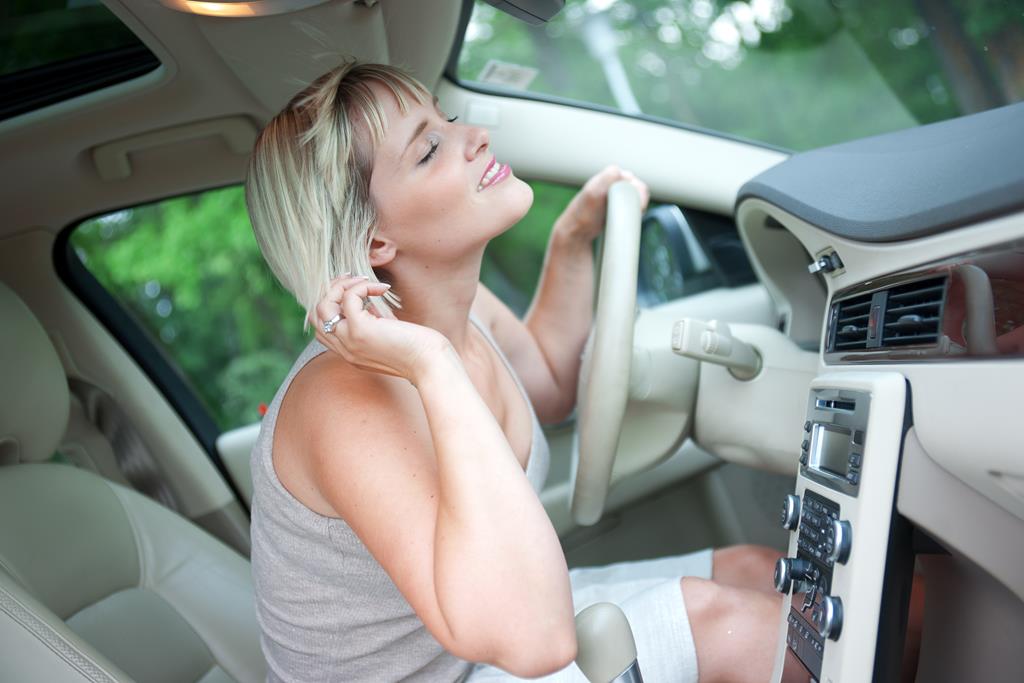 Here are some helpful tips:
make sure you have enough pure water, as well as juice, different fruit drinks, mineral water (no alcohol!). Drink often, but little;

wear natural fiber clothing. We recommend you to wear light colours (preferably white);

open windows of your car in such a way as to prevent draughts (you'd better open the left front and the right rear windows);

don't forget to buy sunscreens. Their surface is covered with an aluminium reflection layer, thus, it helps to decrease the interior temperature by 15

0°

С;

stock up on bottles of frozen water and put them against air ducts;

buy a car fan. Auto parts stores offer a big variety of cheap 12-volt fans. You can mount them on a hood, rear window or the dashboard of your car. They run on a cigarette lighter. It is better to switch on the fan when the engine starts for the air to circulate through the cabin. It will help you to stay cool;

wipe your face and body with a towel heavily moistened with a freezing solution (one tablespoon vinegar per litre of water);

we recommend you to prepare at least a few kilos (though twice as much will be better)  of ice and put it on a pallet on the floor of your car. Ice will slowly melt. However, the temperature in the cabin will be lower than usual. Do not use dry ice. It displaces oxygen and if the windows are closed, you can die from choking;

if the traffic jam grew to more than an hour, take off your shoes. Heat will flow through your feet and you will feel better;

if you moisten your hair, you will also feel better. When moisture goes dry, your head gets cold;

that will be great if you take a travel fridge. It allows you not only to freeze bottles with water and put them in the cabin of your car but also prepare lump ice;

one can do with wet antibacterial wipes.
What you need to know
Some countries prohibit driving barefoot as well as tinting car windows. To avoid fines, first get to know local traffic rules and regulations.
Quite often you are not allowed to use car fans. Though if you rent a car, you don't actually need any since all rental cars have air conditioning.
Keep in mind that while driving only passengers may spray themselves. If you get stuck in a long traffic jam, high humidity in the cabin may affect your health.
When the weather is hot, sometimes it is better to drink hot tea instead of cold water. People living in countries with warm climate have been drinking hot tea for centuries to escape the intense heat.
Draughts while driving may result not only in a sore throat but a serious cold. Thus, take care.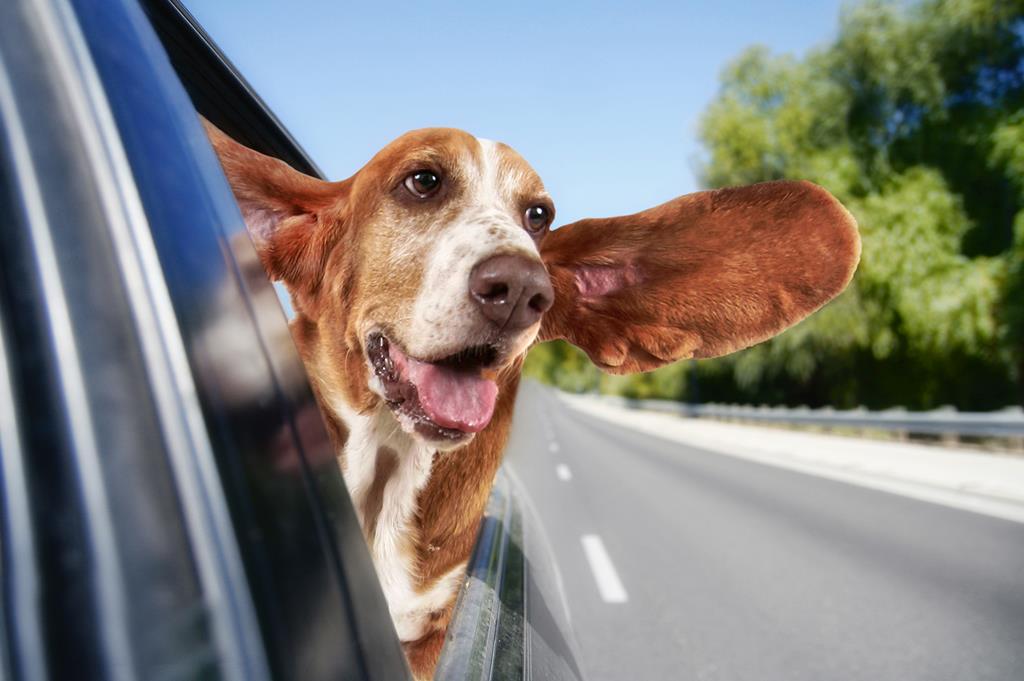 A car journey in hot weather will be pleasant and unforgettable if you prepare in advance and take into account all possible nuances. Always ask your travelling companions about their health condition. And do not forget to apply for an International Driving Permit beforehand.
Travel with pleasure even if the weather is hot!