June 10, 2021
Top 10 ways to protect your car from theft and reduce insurance fees
We offer you 10 ways to protect your car from thieves, as well as reduce insurance fees.
The car is probably your most expensive property, that's why it is so important to protect it from the attacks of car thieves and vandals. And while 748,000 people were carjacked between 2015 and 2016 (according to the Office for National Statistics), there are a few simple ways to prevent it.
1. Choose your parking place carefully
A garage or a secure parking lot is the safest place for your car.
If you park in your driveway, install security cameras or a motion sensor to deter potential criminals.
If you have no choice but to park your car directly on the street, make sure to do it in a well-lit area. But keep in mind that if you park away from your home, even around the corner, you should tell your insurer about this.
2. Be more modest
Keep valuables out of sight, and ideally, it is better not to leave them in the car at all. Even seemingly not very expensive items can attract the attention of thieves, and you may end up losing the bonus for no insurance claims after claiming a car break-in or a broken window.
Take the trouble to hide the traces of expensive equipment (remove the remaining glue from the satnav on the windshield).
3. Install an immobilizer
If you still don't have an immobilizer in your car, consider installing one.
Immobilizers have different operating principles. If someone tries to start the car without a properly encoded key, the immobilizer will forcibly block the operation of the ignition system, starter or fuel pump. Installation of a certified immobilizer can help you reduce your insurance costs by minimizing the risk of theft.
4. Install a car alarm system
Insurers can give you discounts on factory-built or professionally-selected alarms, but a self made proximity alarm can be an effective deterrent to thieves.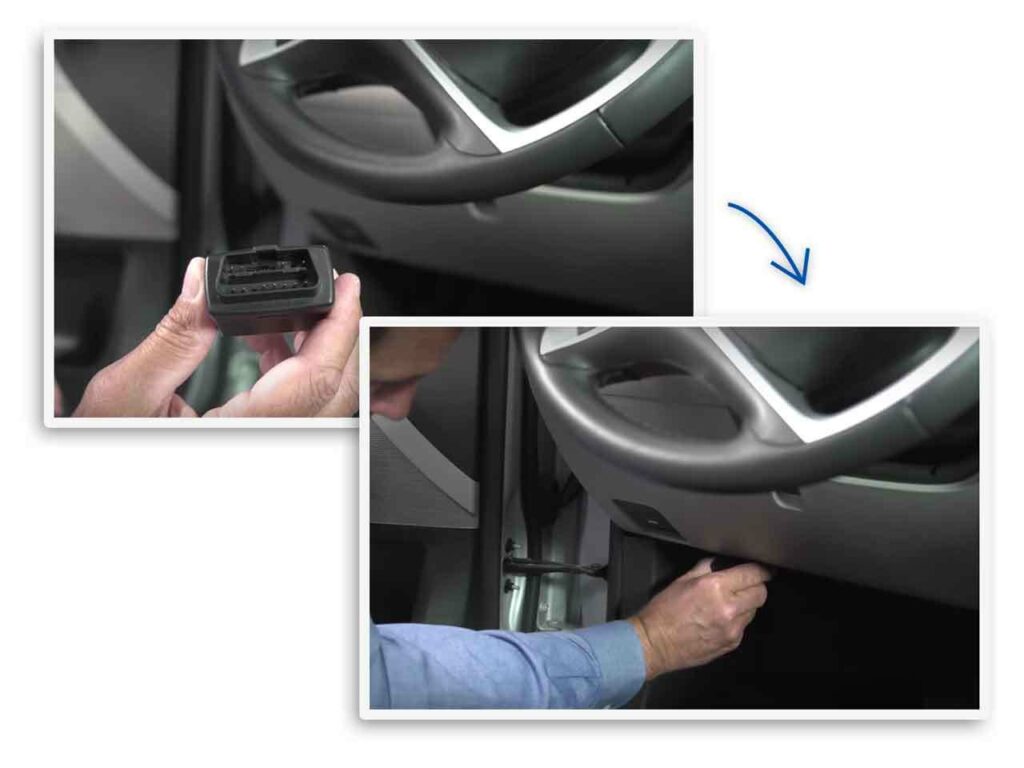 5. Keep an eye on your car keys
This advice may seem obvious, but the car owner should keep a close eye on his keys. This is the easiest way to get into your car for a thief. Keep your spare keys in a safe place and be sure to reprogram them if you are not the first owner of the car.
In case of loss of the key, you must act quickly, even if there is a spare one, because this key can be used by a criminal to get into the car.
6. Protect wheels
Modern car wheels can cost hundreds of pounds each and serve as an easy target for thieves. Wheel lock nuts are cheap, easy to install, and secure against criminals.
7. Make a marking of glasses
Glass etching is another effective way to deter thieves. This technique is the application of the VIN on the surface of the car windows and on the glass of the side view mirrors, or headlights. Usually, the last eight characters of the VIN are applied. This marking reduces the attractiveness of the car for carjackers.
To do this, you can contact specialists or purchase a set for self-marking of glasses.
8. Buy a steering-wheel lock
Although steering-wheel locks have lost their popularity over the years, they still provide good protection from carjackers.
They can also stop carjackers using high technology to break into the electrical system, since the equipment for removing such locks weighs a lot and not every thief will use such tricks.
9. Buy a car tracker
If you are serious about security issues, it'd be a good idea to purchase a car tracker. Trackers make it easy to track and locate a car in case of theft. In addition, many insurers offer good discounts if a tracker is installed in the car.
There are two main types of trackers: GPS systems can detect your car within the street, and VHF systems work even if the car is in an underground parking lot or in a container.
10. Lock the car
Last but not least, don't forget to lock your car. It may seem strange, but many car owners simply forget to close the car, leaving the keys in the ignition. A survey conducted by our portal in 2016 showed that 50% of respondents have left the car unattended at least once.