September 06, 2023
Secrets of the Legendary Vespa Primavera Touring 150
Created in Italy in 1946 in direct contradiction to all existing norms, this scooter changed the world. A steel body frame carrying the engine wheel with a three-speed gearbox. The machine passed through time and cinematography, through souls and space, and Italian wonder was cloned everywhere! This is Vespa. In our case, it's the Vespa Primavera Touring 150.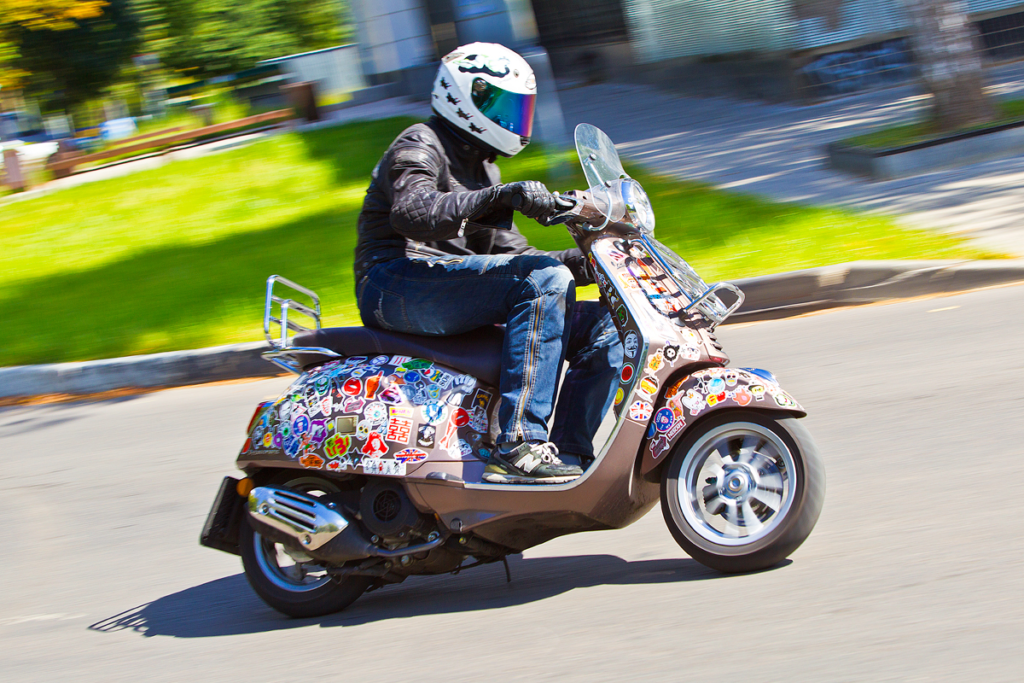 In the USSR, there were never any Vespas. Countries of the capital purchased licenses from the Italians: Spain and France, England and Germany. And our Vyatka VP-150, which remained on the conveyor belt in the USSR from 1957 to 1966, was honestly "spied on." Even in the subsequent motor scooters of the Vyatsko-Polyansky Molot plant – in Vyatka VP-150M, produced until 1974, and Electron, discontinued only in 1979 – a little bit of sparkling Italian essence was present alongside.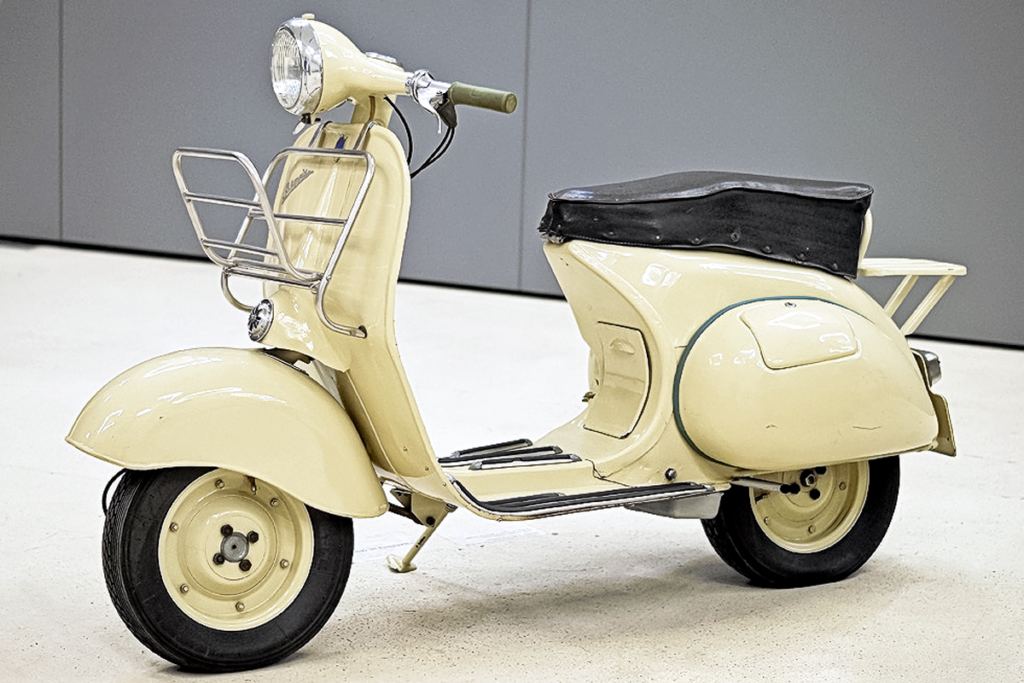 Vyatka VP-150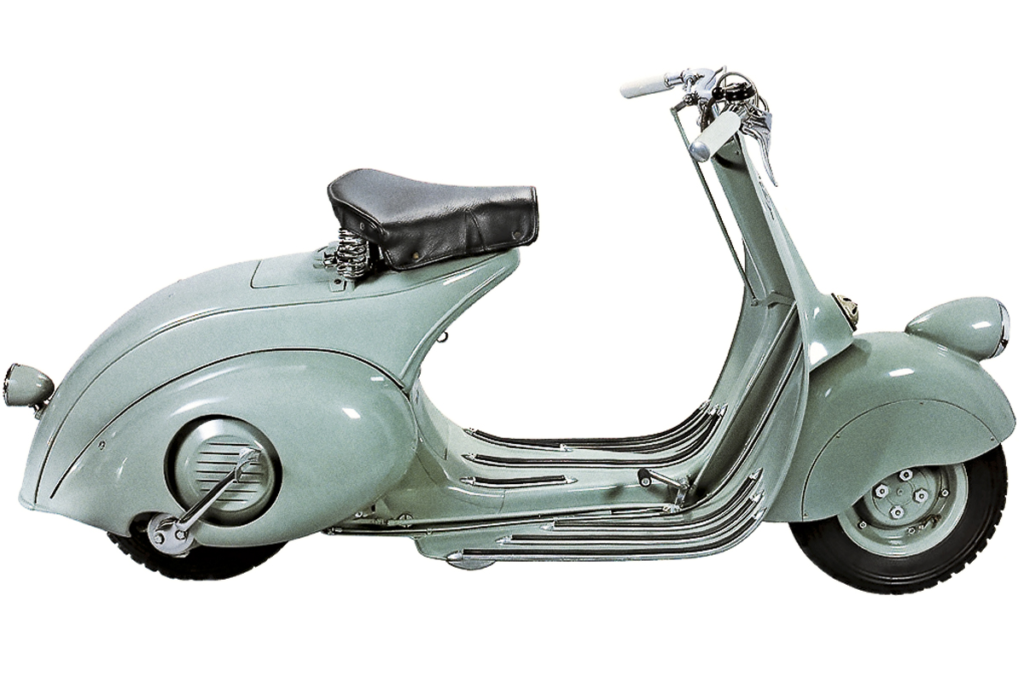 Vespa
Nowadays, no one makes motor scooters in Russia, except for assembling "Chinese" ones. But Vespa is still alive and kicking after 72 years: the inheritance and continuity of generations are one hundred percent preserved! The modern Primavera Touring 150 model still has the same monocoque body (just appreciate the foresight of the aviation engineer Corradino de Ascanio, who applied such extravagant and bold solutions!), a single-cylinder engine with forced air cooling. The only difference is that the gearbox has long been replaced by a variator, the carburetor has given way to a fuel injection system, the front brake caliper has been equipped with a simple single-channel ABS, and the rear old-fashioned "drum" brake has been left behind.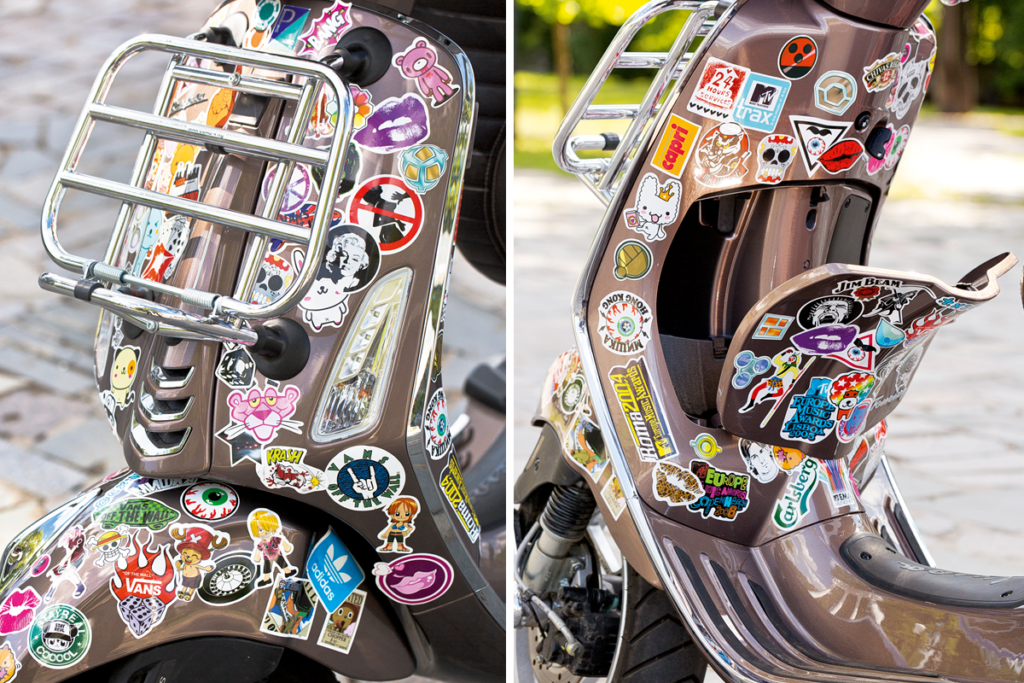 The practical luggage racks can hold up to 4 kg, but beware of overloading them. The glove box lid is huge, but don't be fooled: there isn't much space inside.
Among the conveniences, there is a USB port in the glove compartment that can accommodate "one average smartphone," spring-loaded front and rear luggage racks (after all, we have the tourist modification – Vespa Primavera Touring 150 3V ABS E4), a hook for bags that extends from the front seat, and a small windscreen that surprisingly turned out to be effective. And the ergonomics pleasantly surprised: I didn't expect to be able to find a comfortable position on this elegant "Italian beauty," but I managed to, and it's quite comfortable, with plenty of space for a passenger behind.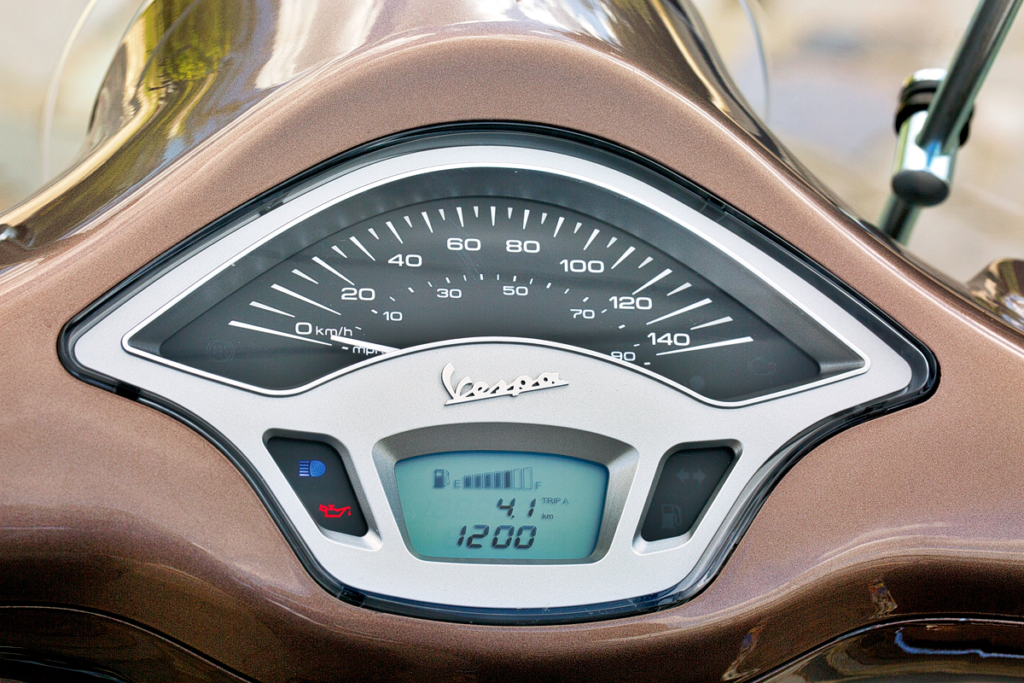 Style goes hand in hand with informativeness, and the full fuel level sensor is pleasing.
After my favorite sports bikes, this is a completely different world! Here, neither power, nor possible lean angles, nor maximum speed, nor all the constellations of auxiliary electronic systems matter.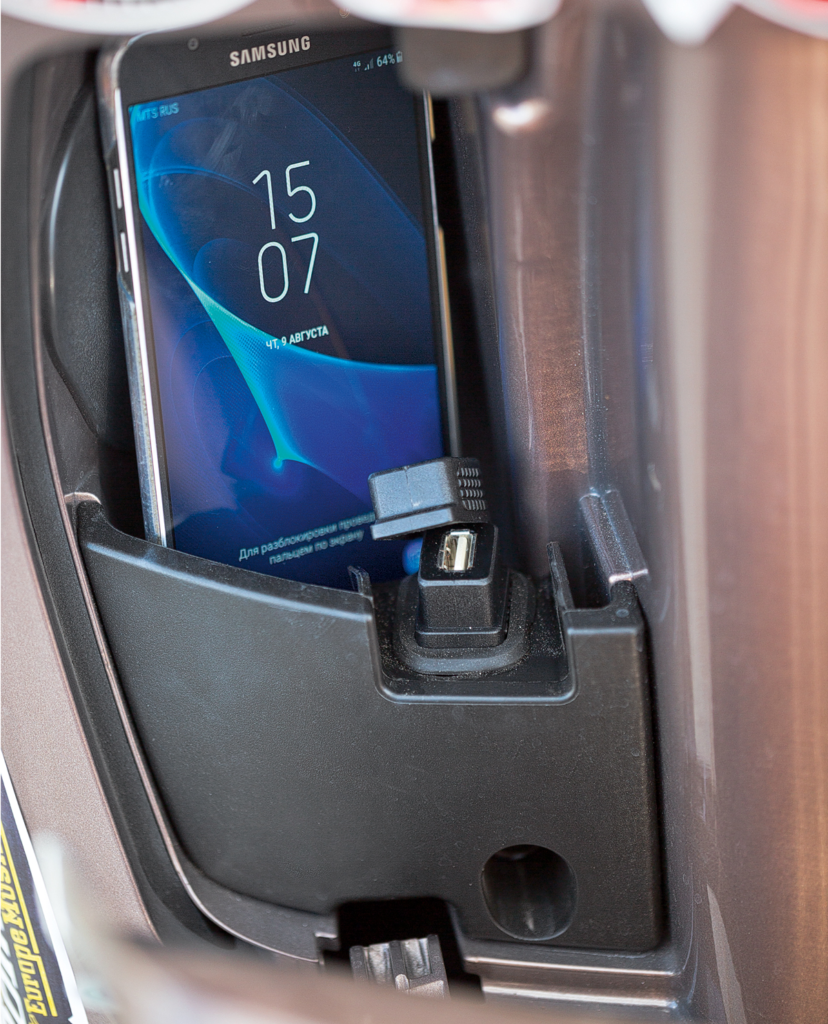 The glove box can easily accommodate a medium-sized smartphone, plus there's a USB port – a smart solution.
Dynamics are present up to 70 km/h – beyond that, everything happens in slow motion, although you can see flattering 110 km/h on the speedometer (which corresponds to the actual 105 km/h). Of course, 154.8 cubic centimeters of displacement along with 12.9 horsepower are barely enough for the swift city flow, but at full throttle, I didn't hinder anyone. Another question is how long the power unit will last if you keep revving it "in the red zone"?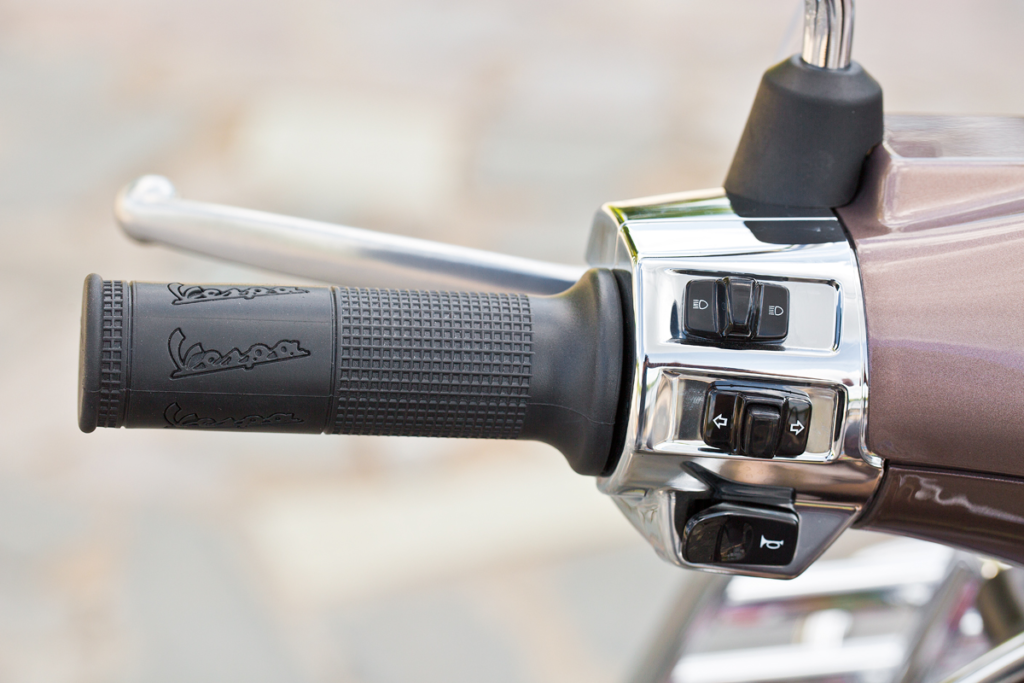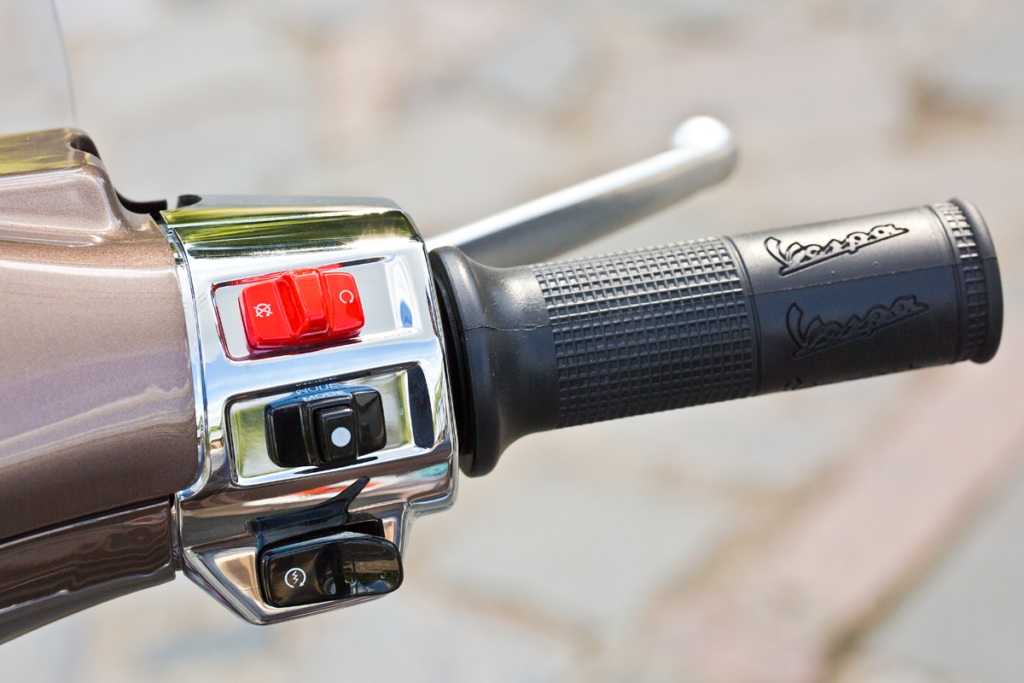 It's better to change your concept. There's no need to hurry anywhere. Then the feeling of harmony and style will arise. Vibration is practically absent even at maximum engine speeds, and the engine itself is quiet and unobtrusive. Fuel consumption of 2.5 liters per 100 kilometers of travel allows for unhurried contemplation of everything that meditatively moves around. Yes, the tiny wheels make you pay very close attention to any irregularities, and passing over speed bumps is done "whispering." However, it leans into turns and changes direction so effortlessly that it feels like it's reading your eyebrows' movements. On smooth roads, the basic suspension provides acceptable comfort. With a compact width of just 735 mm, the Primavera turns into a sort of bicycle in between the rows of cars, only a very fast one. The braking potential, by the way, is limited not by the rather modest 200 mm disc with a solitary two-piston caliper in the front and an archaic drum brake in the rear, but by the size of the tires: 11 inches – the kind that would fit perfectly on toy cars.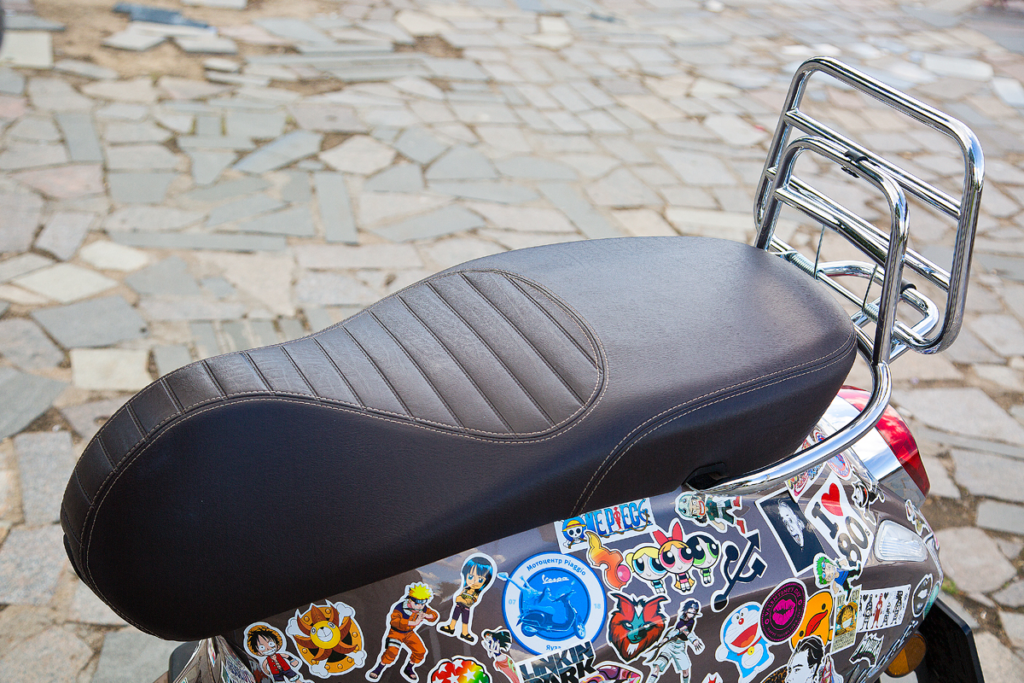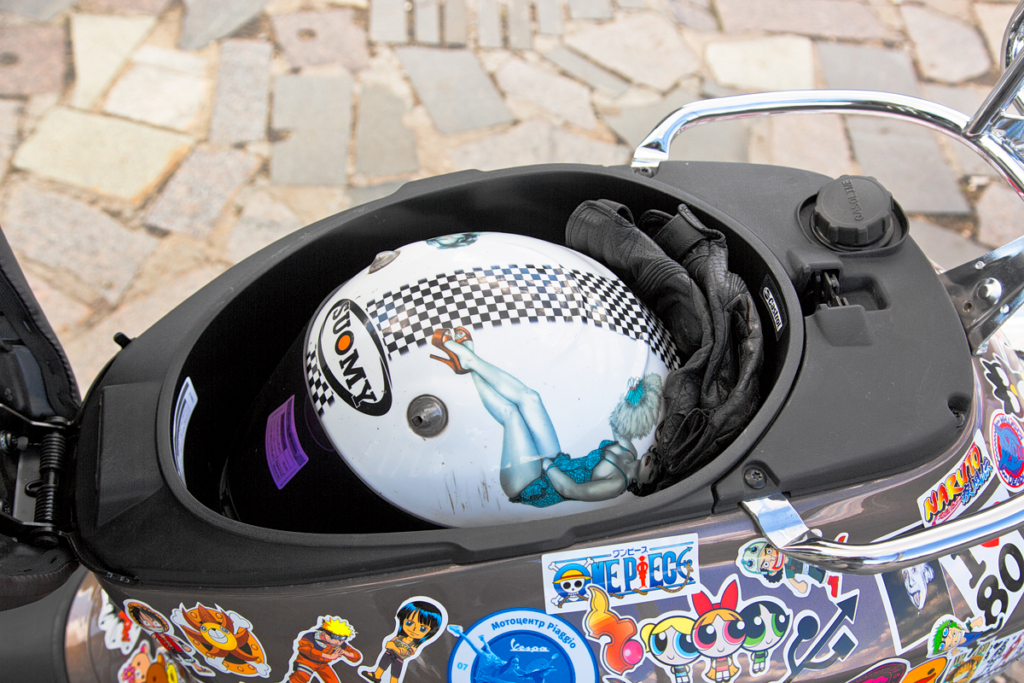 One closed helmet can fit under the seat – not spacious for a scooter, but it's livable.
After riding the Vespa, I had an unusual sensation: it's as if classical Italian music is playing within you. Now, let's see, how much does the Primavera cost at a Russian dealer? Wow, 411,000 rubles. But in this format, there's the decent and reliably trouble-free Yamaha NMax 150, which costs a much more reasonable 270,000 rubles. And if your religion allows, you could even venture into all things heavy on the Chinese side: the Taiwanese pair of SYM Symphony SR 125 and Kymco Agility City 125 are available for about 100,000 rubles.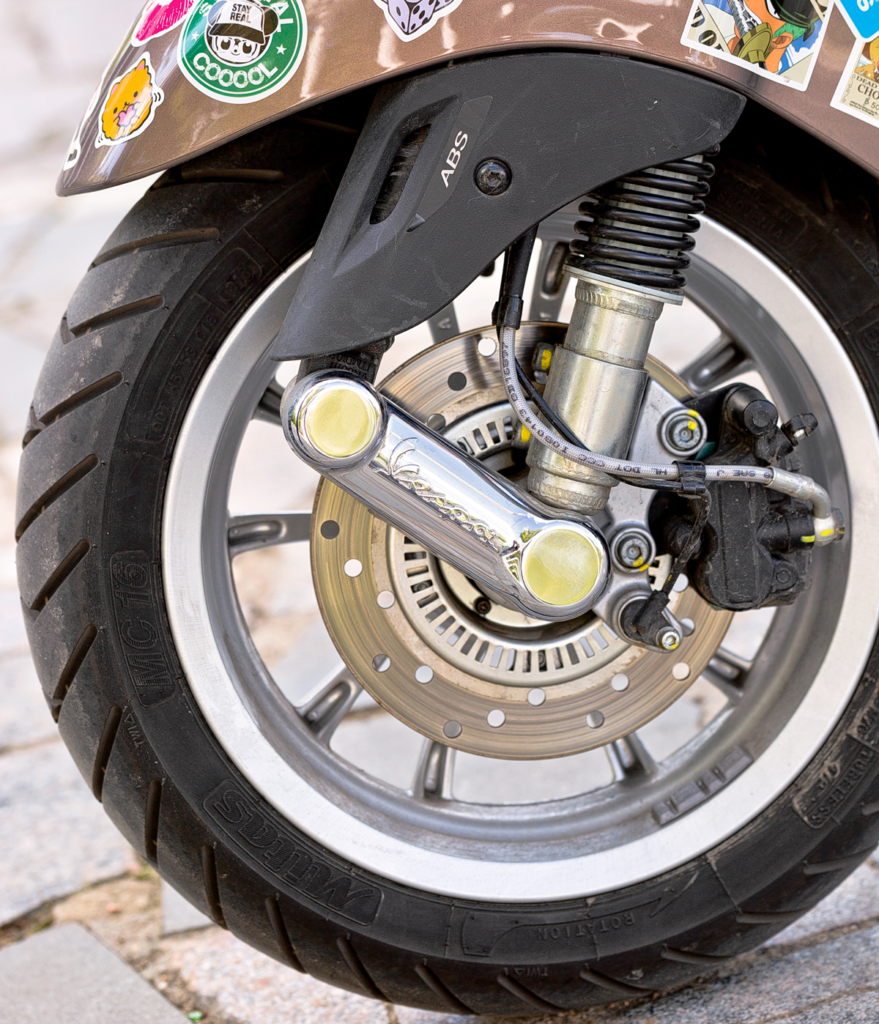 ABS is invaluable, but the rear drum brake works without it: the system only operates on the front wheel. Lever suspension – a tradition that also simplifies the wheel removal/installation process.
However, if we don't consider Taiwanese option, there's complete silence regarding other players in the small displacement scooter market here. They all live in Europe. And they feel quite good there. But there and here, the slender (Vespa translates from Italian as "wasp" or "hornet") Primavera is more expensive than most competitors. Because it's the real deal. For true connoisseurs. Last year, around 50,000 of these aesthetes were counted in the Old World – compared to just 100 motorcycle art enthusiasts here.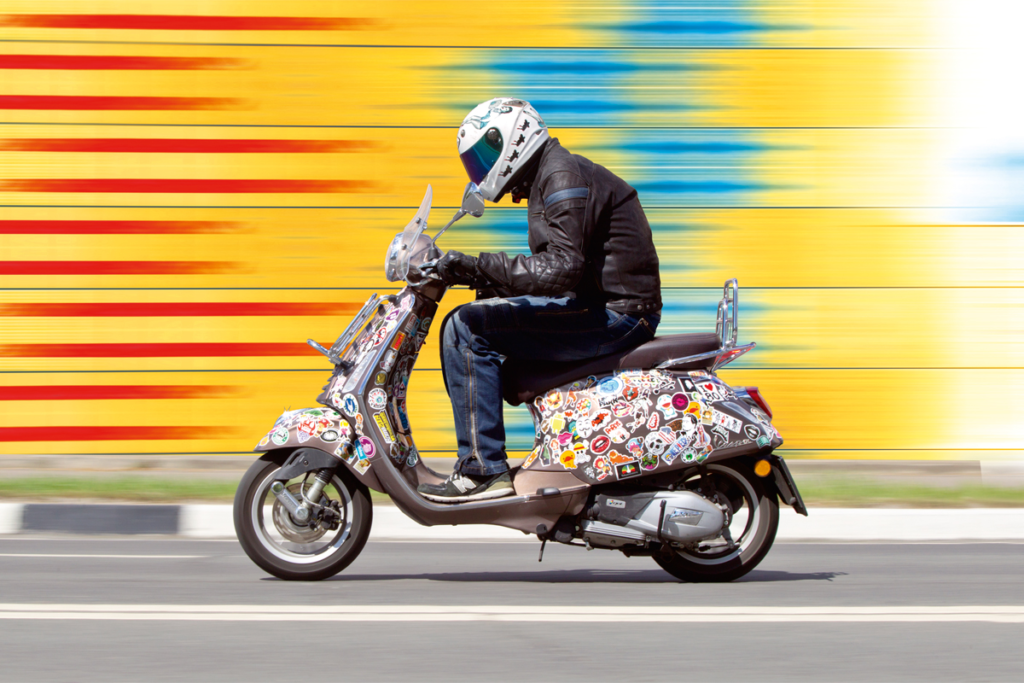 Scooter
Vespa Primavera Touring 150 3V ABS E4
Dimensions, mm
Length
Width
Height

1860
735
1145
Wheelbase
1340
Seat height
780
Ground clearance
125
Fork angle/offset, degrees/mm
N/D*
Frame
Steel monocoque
Curb weight, kg
126
Number and arrangement of cylinders⠀
1, vertical
Cylinder diameter/stroke, mm
58/58.6
Compression ratio
10.9:1
Displacement, cm³
154.8
Number of valves
3
Max power, hp/kW/rpm
12.9/9.48/7750
Max torque, Nm/rpm
12.8/6500
Transmission
Stepless, variator, belt
Front suspension
Telescopic, wheel travel 120 mm
Rear suspension
Monoshock, adjustable – spring preload, wheel travel 117 mm
Front brake
Disc Ø 200 mm, 2-piston caliper
Rear brake
Drum Ø 140 mm
Maximum speed, km/h
105**
Front wheel
110/70-11″
Rear wheel
120/70-11″
Fuel tank capacity, l
8
Fuel
Gasoline AI-95
N/D – no data
** According to measurements by Autoreview
Author: Vladimir Zdorov
Photo: Nikita Kolobanov

This is a translation. You can read an original article here: Итальянская «оса» за 5500 евро: Vespa Primavera Touring 150 и ее секреты