October 26, 2018
Obtaining a driver's license in Poland
Owning a driver's license in Poland, as in any other European (and not only European) country, provides the individual with undeniable advantages. In this article we will tell you how to get a driver's license for the first time, what to do when you have license issued in another state, and what to do if you need to issue an international driving license.
If you already have a driver's license
Polish legislation stipulates that any foreigner who already has a driving license should replace it with Polish one, if there are more than six months (more precisely, 185 days) since you are in the country (registration, residence permit or other permit to stay in Poland).
A license is changed in accordance with a certain algorithm:

To change a DL, you should prepare a certain package of documents, which includes:
– application for replacement of driver's license;
– photos – 35х45 mm;
– foreign passport, residence permit and their photocopies;
– confirmation of the address (registration in Poland);
– photocopy and original of the previous driver's license;
– translation of these rights into Polish, notarized;
– confirmation of payment (check).
When submitting documents, the old license is produced only, but at the time of issuing new rights, it is seized.
The application for the issuance of a new driver's license is given in person or sent by mail.
The replacement of a driver's license to Polish one costs 100.5 zł. You can pay through the cash office of agency, or transfer money to a bank account. In the first case, it is necessary to bring a receipt to the office where the documents were submitted. If the payment was made by money transfer – you need to send an email with its confirmation.
Further, the institution that received the application sends a request to the place where the previous driver's license was issued. Once its authenticity is confirmed, a new driver's license will be issued within nine days.
Also, a trusted person can apply for a driver's license replacement, for which it is necessary to prepare a power of attorney and pay a fee of 17 zł. Close relatives (husband, wife, parents, children, brothers and sisters) are exempt from payment of the fee.
If a driver's license is issued for the first time
You can get a driver's license in Poland, if you have financial possibilities, equal to about 600 dollars. Because you have to pay a lot – all lessons, medical check-up, examinations, etc. If these money are available, you must start with a medical examination. It is logical – if contraindications are revealed, there is no sense in paying for everything else.
Of course, the applicant must already be 18 years old.
Before starting the training, you need to register in the Department of Civil Affairs as a candidate and obtain an electronic identifier – Profil Kandydata na Kierowcę (RKK).
The medical examination of future drivers is more a formality. No tests are required. A doctor with a special license comes several times a week directly to the driving school (or to the driver training center), asks questions about current somatic pathologies (for example, whether a person suffers from diabetes or epilepsy). They can ask to stand on one leg, and also check eyesight. The girls are interested in whether they are pregnant. After that, the doctor fills out the necessary documents and issues a certificate about the absence of contraindications for driving a car. Those who need a vision correction, will get a certificate with a sign "driving in glasses."
Also, a similar certificate is issued after passing a commission in a special cabinet (Gabinet medycyny pracy), which is available in most clinics.
The cost of medical examination is uniform for the whole of Poland – 200 zł.
After obtaining a certificate, you should go with it and proof of your residence permit (even a temporary one) to the district authority where the driver's profile is filled (PKK – Profil kandydata na kierowcę). There, you should also paste a photo made in advance or on the spot in a special box. With a completed profile, a medical certificate, a passport and a document confirming the Polish residence permit, you enter a special office. They scan a passport and a residence permit, make a personal file, where they attach scans and a medical certificate, and give it all in your hands. With these documents you have to go to the driving school. In addition, they can offer you to immediately pay for the plastic for the rights together with the payment for registering the Driver Profile (in the cash office on the spot).
Together with the driving school, you should also choose the category on which the training will depend. In Poland, in principle, there are no significant differences from the international category format.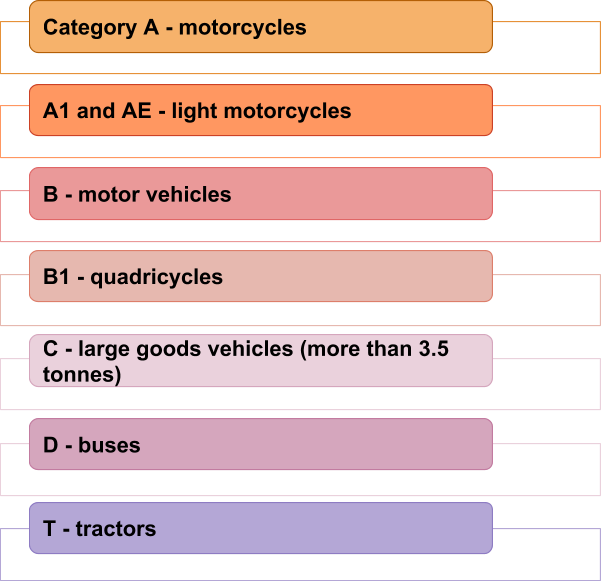 It is allowed to study several categories at once (this is cheaper). The category B1 can be trained from 16 years.
As a rule, there are no problems with the choice of the school. If the school's closeness to the house, a schedule of classes in it are good enough for you, then usually the cost no longer plays a special role. You can attend 30 academic hours of theory for a month and a half for 5 lessons per week, or you can find express courses and pass the theory in three days (but you will have to study from morning to night). But every pastime is entered into a special form and verified with a signature and a stamp. The loss of such a form will mean not only a repeated passage of the theoretical course, but also a repayment.
The first 4 hours from the theory are the study of the first aid aspects. They are usually conducted by a resuscitationist. The theory costs from 1000 to 1500 zł (it is necessary to clarify in advance whether various benefits and disks with training programs are included in the cost, or they need to be purchased additionally). The school can also give you the key to the account for online testing on theory, and you can perfectly practice questions and answers.
If the theoretical course is passed, the future driver-trainee receives an SMS with the instructor's number. It is the latter who will teach driving and also set the schedule.
You should train (at least initially) no more than two hours a day. It is necessary to be prepared for the fact that at the first practical lesson you will have to drive in a general car flow in the city. Just like in theory, a special card (don't lose!) is filled in practical lessons. The deadline for the practical course is not regulated. After 30 practice lessons on driving a car, the school invites trainees to internal examinations.
What are internal exams?
First, internal exams are necessary for issuance a certificate on the completion of driving school. Secondly, they are as close as possible to the exams in the Voivodeship department of the road (WORD). Driving schools value their reputation and try not to allow unprepared trainees to take official examinations. Because of this, internal examinations can be even stricter than official ones. If the exam failed from the first time, you will have to pay for the next one (but the amount is not too burdensome). You can repeat the exam as many times as you need – until finally it is passed.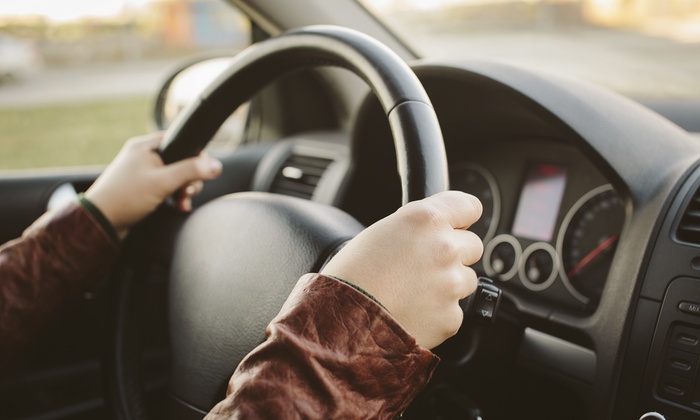 WORD examinations
With the certificate on the completion of driving school and other documents (passport, residence permit, RCC), the candidate for obtaining a driving license is sent to the nearest WORD. There you pay for theoretical examination (30 zł) and choose the day and time of its passing. The average expectation is 4-5 days.
A theoretical exam is an electronic test in which you must score at least 68 points out of 74. You must retake the unsuccessful exam for the same amount or more. After the theory is passed, it is valid for six months. During this time, it is necessary to pass a practical examination, otherwise the theoretical results will become invalid.
Therefore, after the theory, the practical examination is appointed. It costs already 140 zlotys, and the waiting time from the moment of registration can be increased to two weeks (in big cities).
On a practical examination, the following points are checked:
Preparation for driving (level of oil, antifreeze, brake fluid, workability of lights, belts, adjusting seat, mirrors, etc.).

Training ground (smooth start and braking, overpass, passing obstacles, etc.).

City (driving on the streets of the built-up area, with doing tasks of examiners – start-stop, turn-U-turn, parking and much more).
There are 5 minutes for assignments for which the examinee should say, for example, where and by means of which indicators the fluid level in the car is checked.
According to statistics, only 15% of applicants for a driver's license can pass a practical exam from the first time.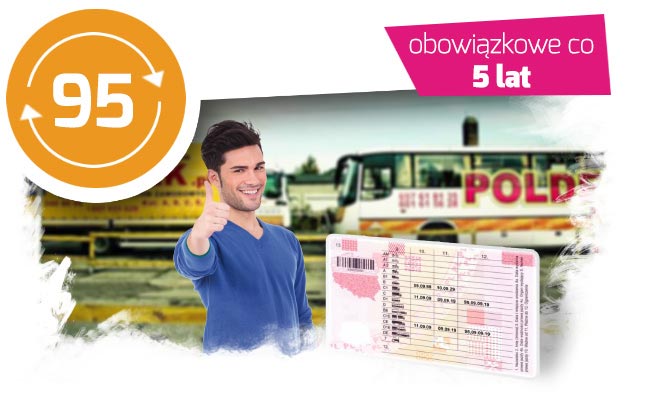 Registration of driver's license
When both the theory and the practical exam are passed, you again go to the district authority, where you pay 100 zł (fee) in the cash office and provide the same documents as in the first visit together with the exams' results. The issuance of a driver's license takes place within a couple of days, and the multi-month epic now ends for the owner of the DL.
Obtaining Polish license is a difficult and time-, nerves-, money-consuming task. But it is impossible to drive a vehicle without a license, so you still have to go through this all. Prepare, study all nuances, and the process will become more calm, and the joy of owning a license will upstage the short-term efforts for their obtaining.
Don't forget that obtaining a Polish driving license gives you the opportunity of owning an international one. You can issue it directly on our website, without any problems and long waiting.