November 24, 2017
How to convert your driving licence into an Irish?
In most countries, a person who wants to get a driving license first finds a driving school where he will master driving skills in theory and practice. However, in this respect, Ireland stands apart. There are no driving schools there. You should learn the theory on your own. How? Buy a book with road traffic regulations or a CD with questions that describes various driving situations. Only if you feel you are ready to pass a theoretical exam, you should act in accordance with the following algorithm.
Step 1. Register on www.theorytest.ie.
Step 2. Pay for the theoretical exam. It will cost you 35,5 Euro.
Step 3. Get a green-coloured provisional driving license.
Provisional license
As soon as you obtain a provisional Irish driving licence, you can start practicing driving skills with an instructor. For the license to be issued, do the following:
show a theoretical examination certificate to your ophthalmologist;

receive a certificate of permission to drive in glasses or without them;

have your picture taken;

go to the nearest Motor Tax (Motor Taxation Office), fill out the form and attach two photos;

get your provisional driving license in the mail (within 3-4 days).
If you have it, you can start thinking of buying your own car and driving it. Even if you violate any traffic regulations, you will be treated with indulgence because you are an inexperienced driver (you have a green-coloured provisional license). According to Statista.com, in Ireland, men have incurred twice as many penalty points for driving offences as women since 2008.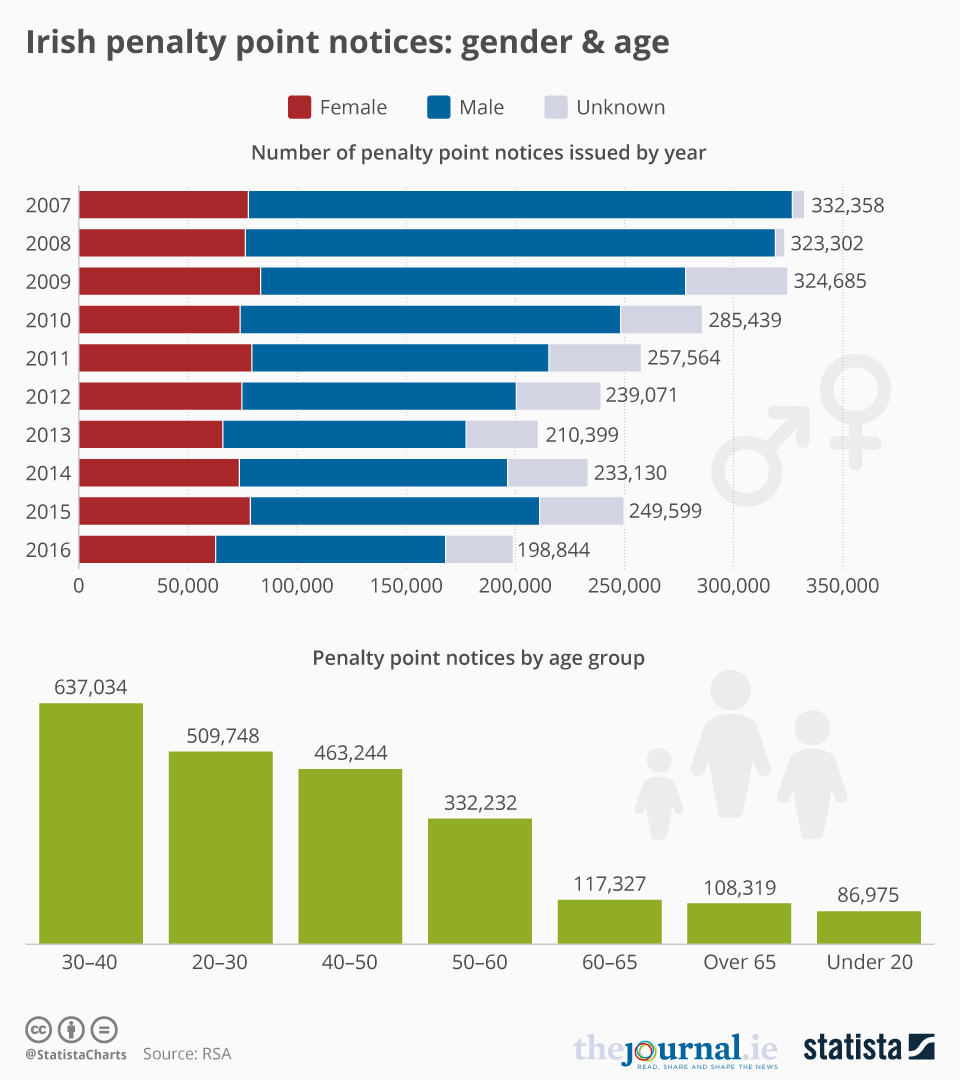 Fig. 1. Irish penalty point notices by gender and age
Provisional driving licenses for Ireland are valid only for 2 years. During that period, you should take at least one shot to pass a driving test. Thus, it doesn't matter whether you pass it or fail. However, if during that period, a holder of the provisional driving license does not take a shot to pass a practical exam, he will have to pass a theoretical exam once again (and pay for it once again).   
Instructor-led training
Foreigners driving in Ireland can find an instructor in the phonebook, on the road (on the top of their cars you will see a letter "L", as well as instructor's name and phone number), on the web or simply ask colleagues, friends, and relatives.     
Keep in mind that your instructor should be talkative. A talkative instructor talks to you a lot and patiently explains everything. Thus, his redundancy should not irritate you. If your instructor is silent, you'd better choose another one.
Instructor-led training in Ireland costs a bundle. However, the service he/she provides is worth the expense. As required by the law, you should take 30 lessons to practice your driving skills. During this time, if you are driving only your instructor's car, driving skills are developing slowly. However, if you have your own car and drive it too, you will quickly master these skills.  
Taking a driving test
After you have obtained your provisional driving license, wait approximately for half a year before you are allowed to pass a driving test (practical exam).  
First of all, you should register on www.drivingtest.ie. Then you should pay for the exam. The price is 75 Euro.
The examination is held by an English speaking examiner, but an applicant may always ask an interpreter for help. That can be a friend or relative. However, this exam does not require any particular knowledge. You should only know the words "to the left", "to the right", "straight ahead", "stop".
During a driving test, an examiner does not try to knock you down with a feather, i.e. if he asks you to stop on the double yellow line, you should stop since an examiner, probably, wants to see how you will pull away uphill.
The exam lasts for 40 minutes. Upon its completion, an examiner gives you a list of mistakes. They can be "green", "blue" and "red". The green-coloured mistakes are minor. You are allowed to make up to 20 mistakes. You are allowed to make 8 blue-coloured mistakes. However, if you repeat the same mistake 4 times, that means you have failed an exam. The red-coloured mistake is the so-called emergency situation (when you didn't give way to pedestrians or didn't stop at a Stop sign). If you make this mistake, you fail an exam.
If you fail a driving test, you should wait for 6-9 weeks to make another try.
Only if you pass a practical exam you will get a pink-coloured driving license (regular driving license).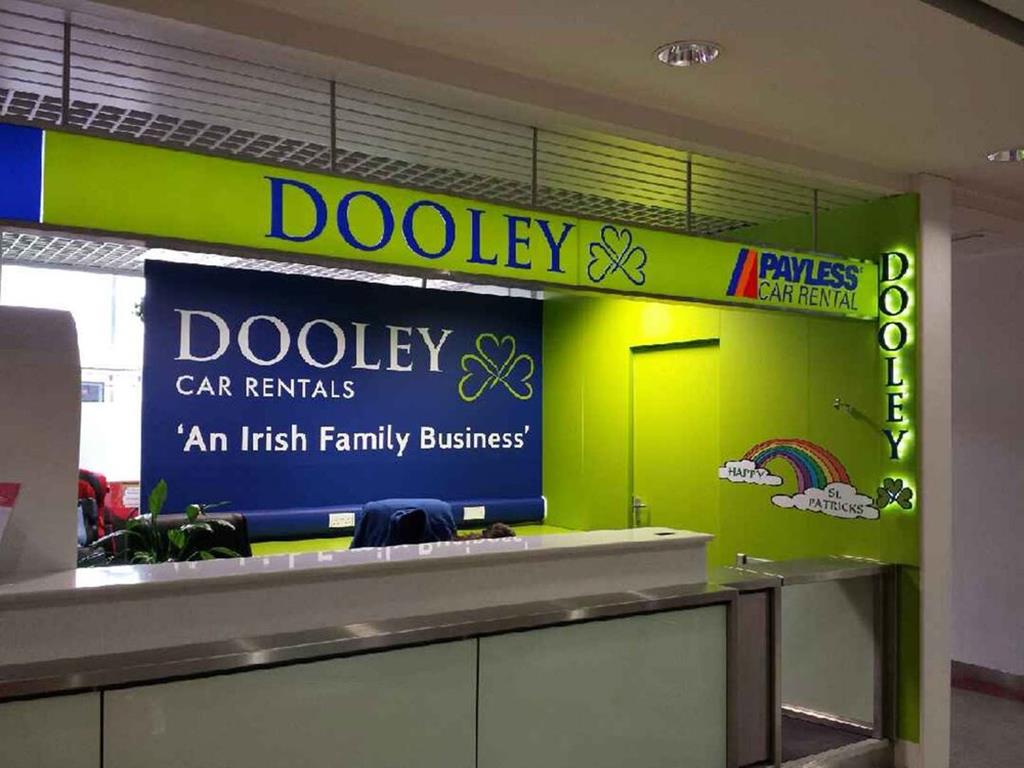 Converting your driving licence to an Irish driving licence
If you have obtained your driving license in another country, you can convert it to an Irish in case it was issued by an EU member state and is valid. However, a tourist driving in Ireland may use it until the end of its validity. It is legal.
If you have decided to exchange your driving license, choose a validity period (1, 5 or 10 years) and pay 5, 15 or 25 Euro respectively.
After that fill out D401 and D900 forms and bring them to the Motor Tax office enclosing the following:
two passport-size photos with your signature on the backside;

your driving license;

certificate issued by your doctor (you may need it in some cases, for instance, if you are making an application for the class C driving license or higher, if you are older than 70 years, or you suffer from specific diseases);

payment receipts.
Ireland has an agreement with several countries where rules of obtaining driving licenses are much the same. These are the following countries:
Australia

Gibraltar

Guernsey

The Isle of Man

Japan

Jersey

Republic of South Africa

South Korea

Switzerland
In 2010, New Zealand and Taiwan were also added to the list, however, with some restrictions.   
If your driving license was issued in one of these countries, you can use it in Ireland before the expiry. However, if you are a resident of Ireland (have been living here for 185 days in the 12 months), you can drive with a driving license of the acknowledged country within only 12 months. Then, you should exchange your driving license for an Irish.
If your driving license was issued by a non-EU member state and is not on the list of aforementioned countries, you may use your driving license for 12 months. If you are going to live in Ireland for more than 12 months, you will have to convert your driving license into an Irish. However, you will have to go through the whole procedure of getting an Irish driver's license, i.e. pass theoretical and practical exams.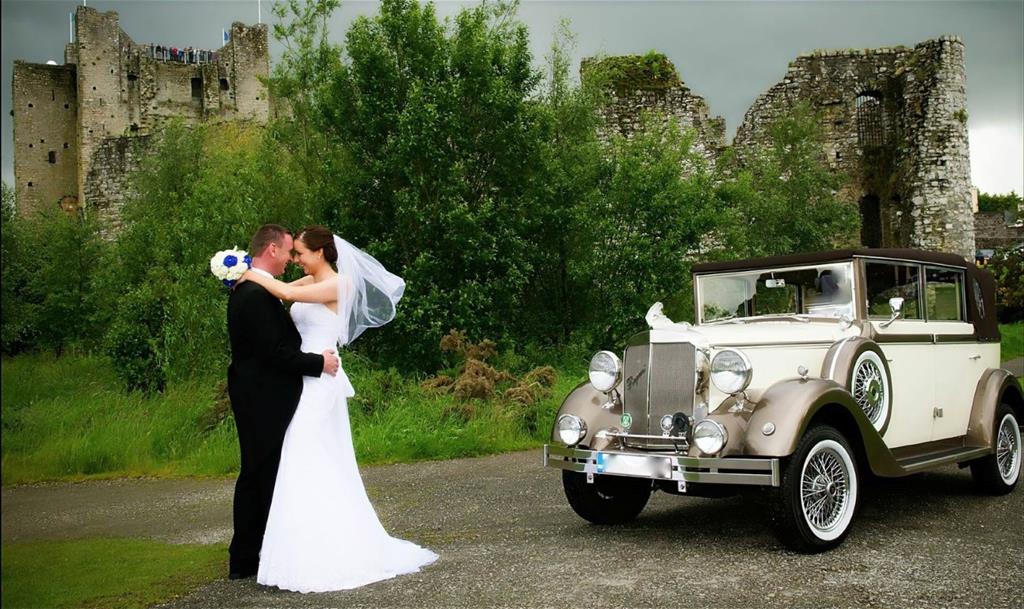 How to drive in Ireland with US driver license
American? If you are a tourist to Ireland and would like to rent a car, please get to know road traffic regulations.
Keep in mind that U.S. nationals are allowed to drive in Ireland for up to 12 months (as tourists). To be on the safe side, you can apply for an International driving licence in Ireland. Keep in mind that this document is an Irish driver's license translation and only supplementary. Thus, it has no legal force without your valid national driving license.
If you still have no International driving licence, apply here. With our IDL you can drive confidently anywhere in the world!