June 22, 2018
The world's most expensive cars
It is almost impossible to call the most expensive car in the world since car giants are constantly improving models of the most high-end vehicles. As a result, the cost of these cars is worth the cost of a small airplane making it impossible for the richest men of today to buy. Moreover, each year antique (rare) cars become dearer. Thus, this is quite a challenge to highlight the most expensive car but we will try to list a few well-known models that match the "most expensive" criteria. Everyone who owns a luxury car can always use the classic phrase "a car is not a luxury but a necessity."
Antique cars: pay for the rarity
Vintage cars of the first half of the 20th century are becoming more and more expensive from year to year. Many of them are available in a single copy or in two like Bugatti Type Atlantic (1936) whereas a car plant produced only 4 cars. This car costs $40,000,000. That's the amount one of the US museums paid a private collector to own this car. However, this great-grandpa of car industry is fitted with a 3.3-litre engine and still can accelerate to 200 km/h. Every year quite a number of old cars are becoming more and more expensive. However, they have to compete with the new cars that know how to blow socks off.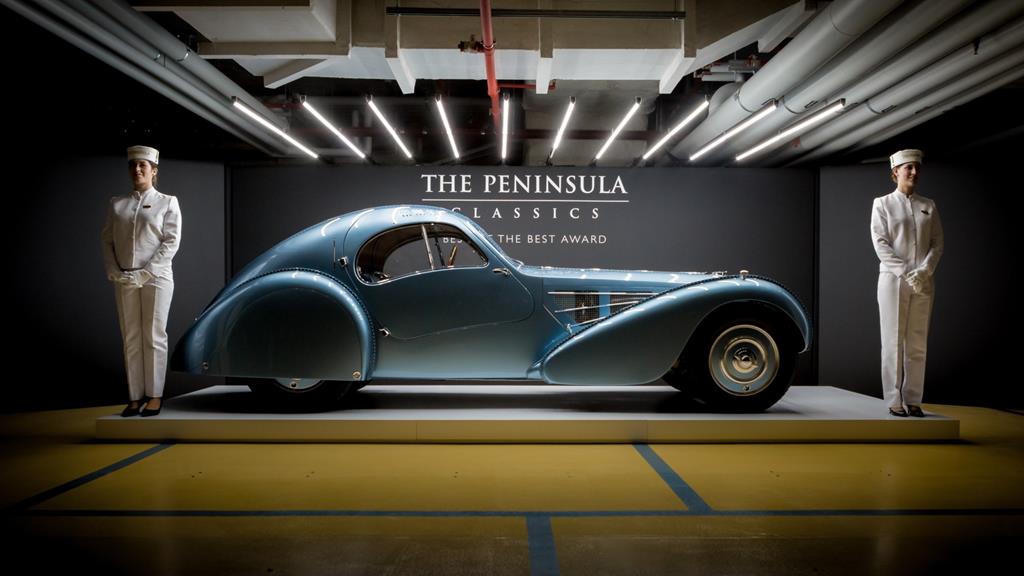 A unique stock car
There are few mass-produce cars in the world that are insanely expensive. In fact, batch production means there are just a few examples. Thus, Lamborghini has built just three examples of the Veneno model (2013). This sports car was snapped up before it's launch. One car went to the USA and another to the Middle East. That's a fantastic car that symbolizes uniqueness combined with beauty and power.
Technical data are as follows:
Engine: 6.5 L V12
Engine capacity: 750 horsepower
Transmission: 7-speed ISR
0-100 km/h time: 2.8 sec.
Maximum speed: 357 km/h
Drive: 4-wheel
Total weight: 1,447 kg.
Number of seats: 2
Cost: €3,400,000 ($4,000,000).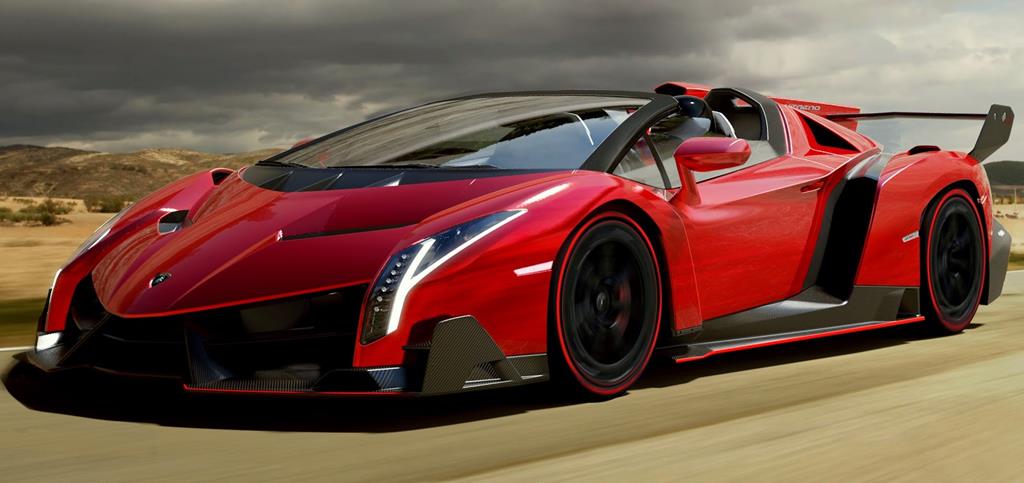 Veneno is poetry in motion. Its glossy grey metallic is something that goes beyond the contemporary design since its sharp carbon shapes are painted with this colour. Each component was designed in a way that to optimize downforce, improve cooling and reduce airflow resistance. Lamborghini says that "Veneno" is a name of one of the strongest and aggressive fighting bulls that killed José Sánchez Rodríguez  — a prominent torero — during Spanish bullfighting back in 1914. Thus, we can only imagine what kind of power is hidden inside that "beast".
The maintenance cost of Lamborghini Veneno is likely to hit record high.
One of a kind  
The exterior of Maybach Exelero, a luxury supercar produced by DaimlerChrysler, can blow out of the water even the most sophisticated drivers. The cost will also make you shiver — $8,000,000.
At the front, the vehicle has a large chrome-plated radiator enclosure and V-shaped headlights that look like squinty eyes. Stylish little mirrors on legs stare in the face. There are thick-walled exhaust pipes that run through each side and end with huge tubes — the exhaust is placed off-center just like on "hot rods". The back of Maybach Exelero, unlike the majority of supercars, does not look like a torn surface. It gets narrow and flows like a stern of the yacht. However, this didn't prevent the automaker from integrating a diffuser into the "stern" which is a must for superfast cars.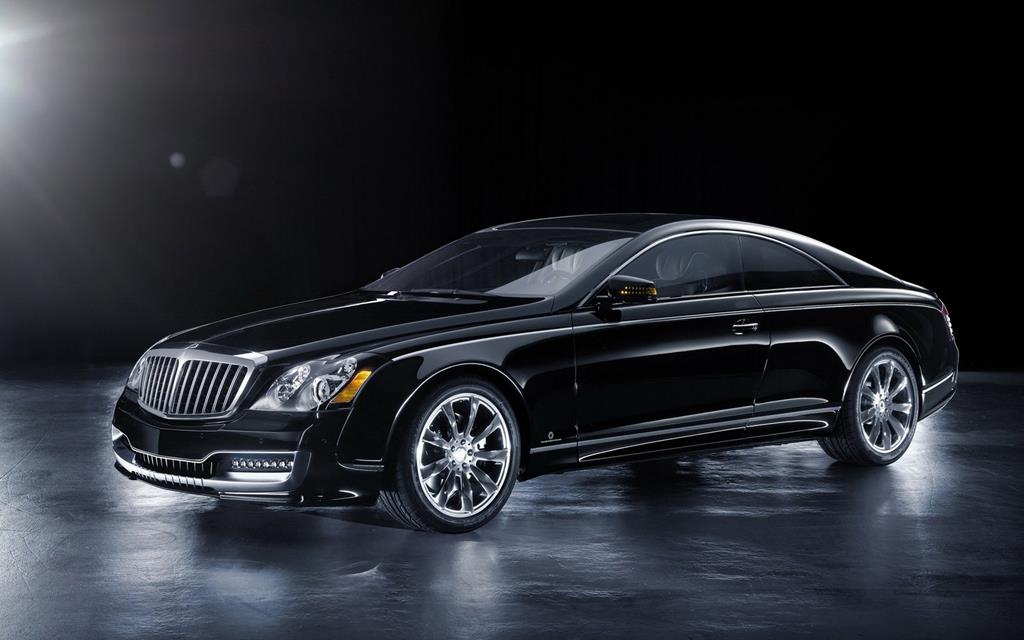 Another distinctive feature of Maybach Exelero supercar is two tub-shaped seats with four-point seat belts. These seats contrast sharply with a general sporty-luxury style of the interior. However, other seats hardly seem appropriate here.
Under the long hood, you will find a mechanical beast — 12-cylinder V-shape 5.9-litre engine with two turbochargers that have 700 horsepower. A gas tank can hold 110 litres, thus, Maybach Exelero has a ravenous appetite.
A luxury offroader
The world's most expensive offroader is a Latvian Dartz Prombron. Eccentric Dartz Prombron Monaco Diamond Edition Red is designed after the fashion of American Hummer, though, this car looks much more impressive than its overseas fellow.
The windows of Monaco Diamond Edition Red are covered with gold. The glass is 7 cm thick. This car is armoured and, thus, weighs almost 4 tons. The dashboard is encrusted with gold and diamonds. This car has 840 horsepower under the hood and can accelerate to a maximum of 240 km/h. Its body is covered with kevlar that withstands a direct hit by small arms, the Kalashnikov gun, and even a grenade launcher. For the interior of the car, the designers have used skin from whale genitals, high-valued wood, gold, platinum and precious stones.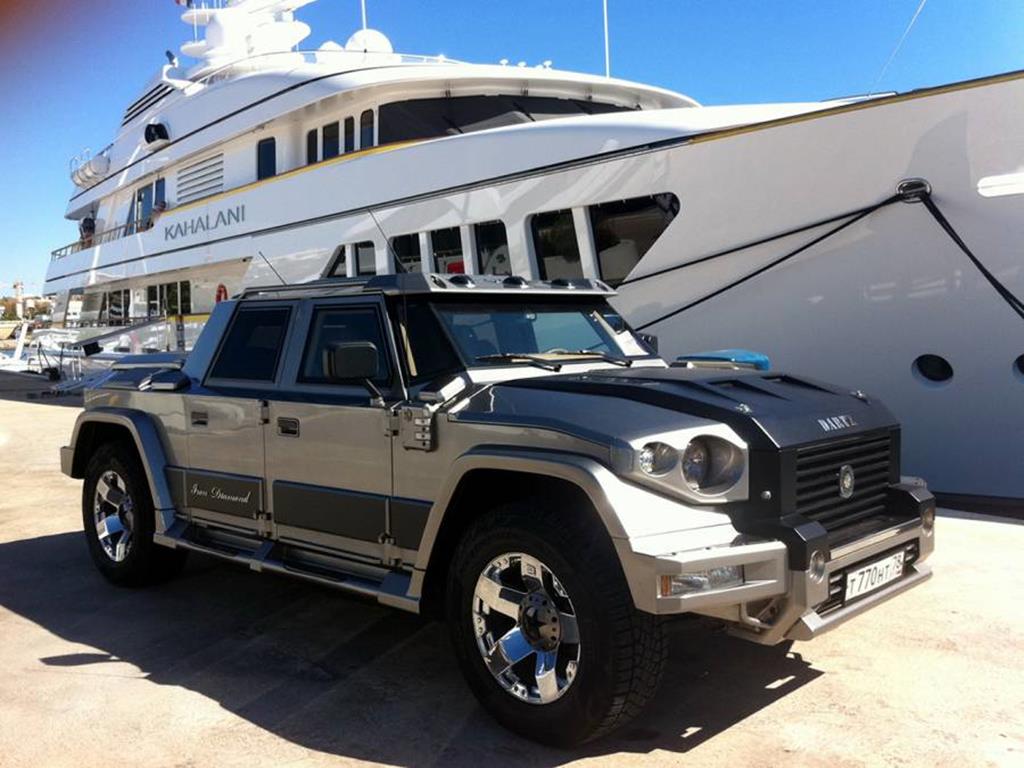 This exclusive car is coated with deep red matte "ruby red" paint. Automakers installed the most expensive stereo system Rogue. Inside the car, you will find a small bar with the most expensive vodka bottle in the world.  
According to Dartz Motorz Company, they decided to get the craziest customer orders ever and integrate them into this car. The car costs $1,500,000.
Common men will hardly ever see the aforementioned cars in their streets. They are made to satisfy the vanity of the elite. Nevertheless, this list is to be continued since ordinary drivers enjoy such ratings.