August 24, 2018
The world's most expensive and inefficient car
The history of creation and early years of Rolls-Royce Limited
Rolls-Royce Motor Cars Ltd is a British company, a subsidiary of BMW AG, specializing in the production of luxury cars under the Rolls-Royce brand. Already in 1907, the legendary Silver Ghost car was produced. It passed almost 14,371 miles (24,000 km) without a single repair, becoming "The Best Car of the World" icon.
The company amazed the world with its engineering feats and the skill of creating cars with two-, three-, four- and six-cylinder engines. But it was decided not to stop on producing car engines and switch to aviation ones. The first aviation engine became the creation of Rolls-Royce Limited in 1914. During the First World War, about half of the engines of the Entente aircraft were produced by Rolls-Royce.
Rolls-Royce Limited was founded in 1904 by Frederick Henry Royce and Charles Stewart Rolls. In May of that year the successful engineer and the owner of one of the first auto shows met at lunch and made a deal. "Founding Fathers" came from the opposite strata of society, and had not previously known each other. But they became partners. Let's get to know them better.
Frederick Henry Royce
Frederick Royce was born in Alwalton, Lincolnshire, on March 27, 1863. As a child, he could not even dream of becoming a respectable and very rich man. His father was a miller, but very quickly he went broke. At the age of 10, Frederic had to start working. In those days he tried everything! He worked as a newspaper and telegram boy. He also worked on the railroad. But, despite the fact that Frederic had to start working very early, he didn't lose a desire to study. He clearly understood that his whole future depended on the knowledge that he would gain.
In his spare time Royce mastered the basics of electrical engineering, studied mathematics and foreign languages. He was especially fascinated by electrical engineering. Royce had an engineering mind. This was a great pleasure for him. The first work, directly connected with Royce's passion, was a position in the company of Hiram Maxim, who is known throughout the world as the creator of a machine gun named after his last name. Royce liked this job very much. But he lived with a dream of his own company. From the very beginning, he started saving money. They were to be a seed capital for his future firm.
Together with a friend Royce organized the firm F.H. Royce & Co. in Manchester. Things went very well. In 1903, Royce bought his first car. That was a turning point in the history of the company. He bought a French car Decauville. The car was awful. The technical problems, constantly recurred when using the car, caused Frederic's indignation. That was just unbearable for his engineer soul. After all, Royce decided to create his own car, which would perfectly satisfy him.
Frederic was a really genius engineer. Just a year later he managed to present his own car. The press responded to the car very well, since it was incomparably better than French ones. It was very reliable, had excellent drivability and cost only 395 pounds. Of course, for those times it was a high price. But it can not be compared with the amounts that after a while became necessary for the purchase of Rolls-Royce.
Charles Stewart Rolls
Charles Rolls lived a different life. He came from a very rich and noble family. Rolls got an excellent education. He had Cambridge and Eton diplomas. Rolls became interested in engineering during his studies. The Peugeot Phaeton was his first car. It was bought for him by his father when Charles studied in Cambridge. In 1902 the company CS Rolls & Co. was formed. Basically, it sold cars. Rolls managed to involve Claude Johnson, a man very famous in this industry, in its work. Things went perfectly for the company. Very soon Rolls' company became one of the largest car sellers in Britain. Charles managed to master this car quickly enough. Moreover, he very often took part in various races. Once he even succeeded in setting a world speed record. Roll's love of cars was truly boundless. And it is not surprising that after graduation he decided to dedicate his life to vehicles. He opened a company that sold cars. Although Rolls began his career with the sale of ready-made cars, he continued to dream of creating such an auto that would glorify his name. He did not seek to organize production from scratch. He wanted to find a small but talented firm that could become his partner. F.H. Royce & Co. from Manchester turned out to be such one. At the end of 1904, a joint company, Rolls-Royce, was set up.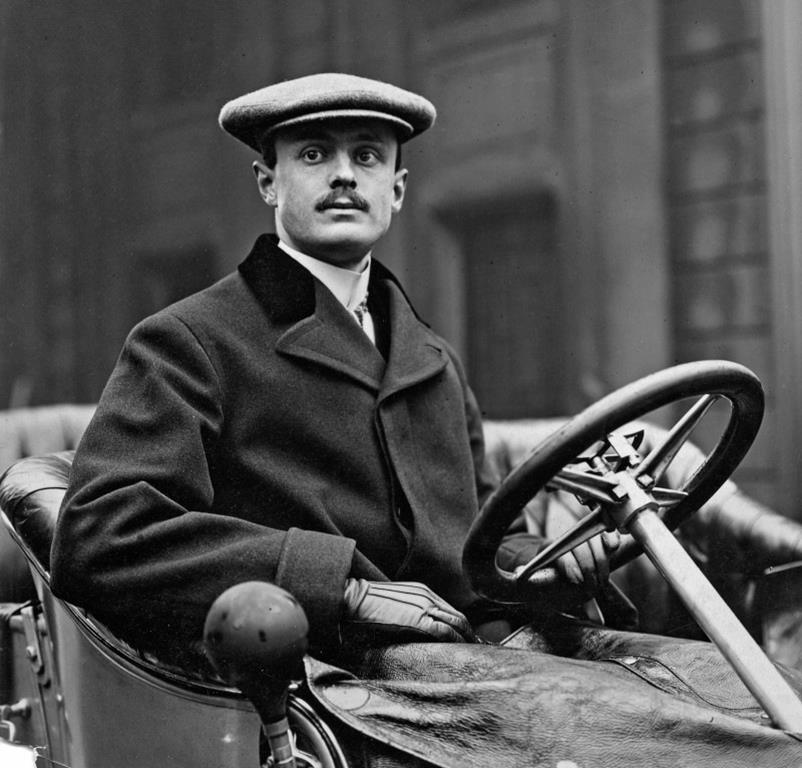 First steps
The first cars went off briskly. Royce created technically beautiful cars. Rolls knew how to sell them. He already had a very large network of distributors at that time. With its help, cars spread throughout the country without any problem. Very soon the company began to sell its cars in Europe. In 1906, the car was demonstrated in New York. Americans welcomed it with great enthusiasm. In the US Royce met the Wright brothers. Aviation immediately took hold of his heart. He became seriously interested in flying. Charles quickly learned to fly a plane. He even managed to become famous for the flight across the English Channel.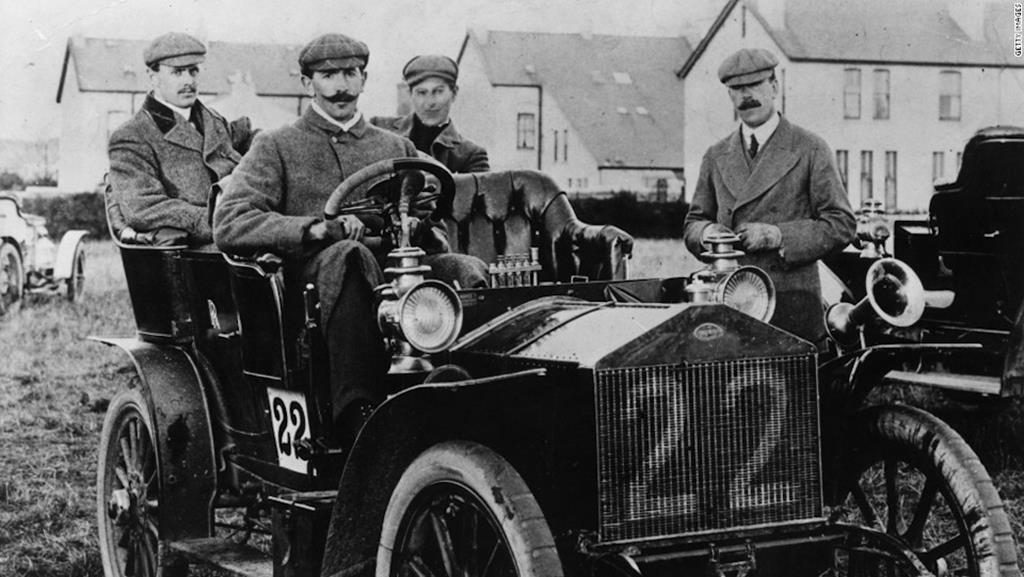 Very soon this hobby became a business. The company began to manufacture aircraft engines, that is still very successful nowadays. This activity helped the company to survive the First World War, when demand for expensive cars declined sharply. But in 1910 the company suffered a terrible blow. At 33, Charles Rolls crashed on a plane. Royce started running the firm, but he also died in 1933. The company began to exist without its founders.
The company's mascot
An integral attribute of Rolls-Royce cars is the famous little sculpture that decorates the hood – The Spirit of Ecstasy. It is not accidental. It turned out that in 1909, one of Rolls-Royce cars, a four-seater phaeton, was bought by Sir John Montagu Lord Bellew for personal use. He was the one who wrote the first driver's manual and for a long time headed the Royal Automobile Club. The Lord asked his friend, sculptor-modernist Charles Sykes, to develop a mascot for a nose part. This happened in 1911. Charles Sykes had to capture the spirit of the car – speed, grace and beauty; to embody a spirit which didn't have a single drop of "vulgarity, frivolity and rage."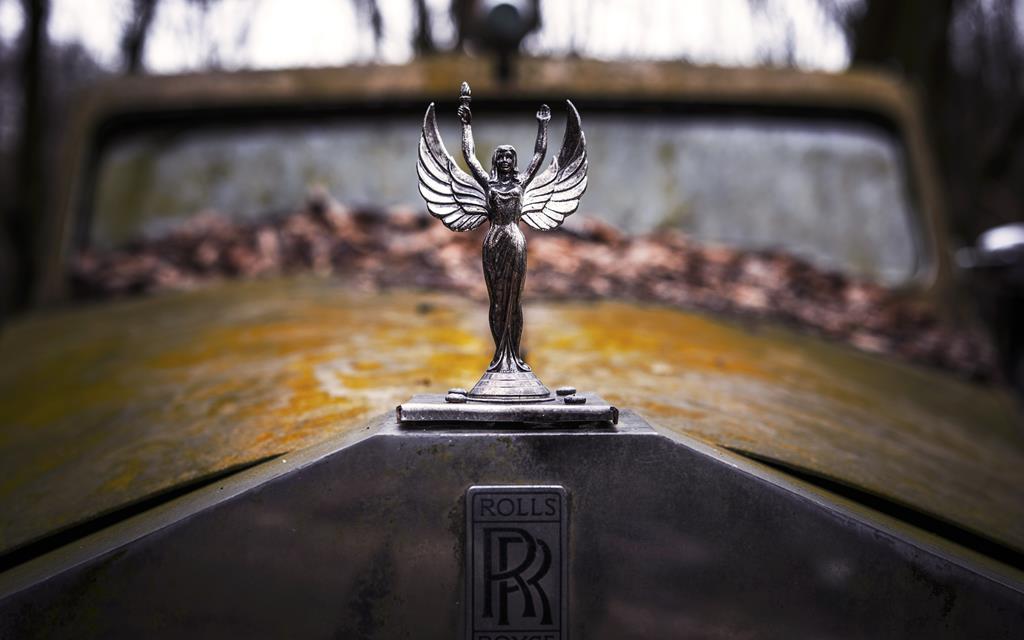 The artist created a kind of winged deity, looking forward, with its arms thrown back, in a garment fluttering in the wind, as if it descended to the hood of Rolls-Royce and stiffened there. Originally the official name of the figure was "The Embodiment of Speed", but later Sykes sold his author's rights to Rolls-Royce, and it was renamed "The Spirit of Ecstasy". Now "The Spirit of Ecstasy" is installed on a mechanism that draws the statuette into the grille with the help of the remote control (or automatically in the case of a collision).
How Rolls-Royce cars are assembled
Rolls-Royces are still hand-assembled. At the factory in Goodwood (the only one for the production of Rolls-Royces in the world), there are only two robots, applying paint on the car's body. All other work is done manually. By the way, customers can choose a car color from 44 thousand options.
Each company's car passes two thousand kilometers on a test site. After that the automobile is disassembled, each unit is checked and perfected, then it is painted in 12 layers. After that the car is finally assembled, according to the concrete specification of the customer. Each car requires two months of painstaking work: about 200 aluminum profiles and 300 parts of alloys are welded by the specialists of the factory in Goodwood. 75 meters are needed for the upholstery of each Phantom car, the work takes 17 days.
That's how Rolls-Royce has become a standard of quality. Rolls-Royce is one of the most hardy cars; about 65% of all produced cars still travel the roads of the world.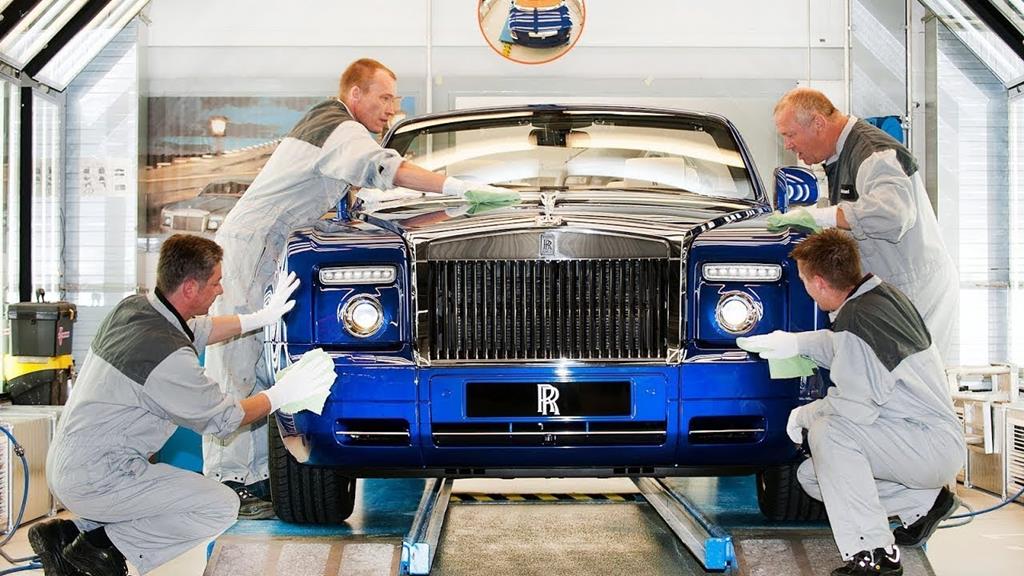 The Rolls-Royce lineup
During more than 110 years of the company's history relatively small number of this brand's cars have been produced. The principle of the company is not quantity, but quality. The lineup is only about 20 Rolls-Royce modifications, unlike the amount of other auto makers. It is believed that the Rolls-Royce brand is an embodiment of prestige. Every car produced in Goodwood is perfect. That's why each model of the firm turns into a legend of its time. Even if the car's production occurred long ago, Rolls-Royce cars are still sold very well. To drive such a car means to show the world your status, your exclusivity. This is a purely English car, designed for aristocracy. This car was owned by the real cream of society. "The most expensive and inefficient car in the world!" is one of the Rolls-Royce advertising slogans. These British cars have always been very popular with show biz stars, famous politicians and businessmen all over the world. Freddie Mercury, Kim Kardashian and Leonardo DiCaprio drove Rolls-Royces in due time.
Nowadays the company became the property of BMW.
By the way, the Rolls-Royce "Wraith" model has the satellite automated transmission function. Using GPS data, it will plan a route and check everything that is out of the driver's sight. Also it will choose the right gear for any road relief. At the same time the car is equipped with a voice command system, which allows the owner to activate navigation with his voice. In addition, the voice interface is also a kind of driver's personal servant.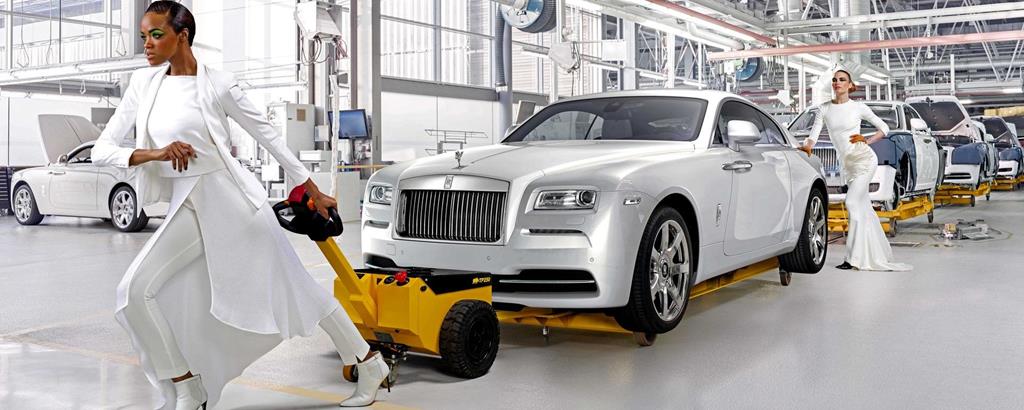 Well, are you ready to become a Rolls-Royce owner now? Do not forget: driving even such a luxury car, you need to have an international driving license!