April 01, 2021
The surge in summer caravan sales and the level of road safety: what's the connection?
As more countries join the UK's quarantine list, sales and rentals of motorhomes are growing as is the number of drivers who can't wait to get away on vacation.
According to the Autotrader online platform, the number of views of advertisements for the caravans sale has increased by 18% in recent weeks. At the same time, a study conducted by Car Dealer Magazine showed that both sellers and manufacturers of motorhomes record a roaring surge in demand and sales.
Moreover, the Uswitch portal found out that the number of Google search queries on the topic "towing a caravan" has increased rapidly this summer, and, in just a couple of months (June, July), reached the mark of 26,000 queries.
Such indicators tell us that drivers are interested in learning how to hitch a caravan to a car, what is the maximum load capacity of a caravan, and most importantly – how to protect yourself when traveling with it.
We have interviewed more than 1,364 British motorists to find out what they know about driving with a caravan and how confident they feel on the road.
How to hitch a caravan to a car
The Google search engine found 9,000 entries for this query in two months of this year — June and July. Our study found that 60.10% of respondents have no idea how to safely hitch a caravan to a car.
If you aren't sure of yourself, we advise you to seek help from a professional. This applies to both beginners and experienced travelers, because the equipment can become outdated over time. You can also practice a couple of times before you go on a long journey, because hitching a caravan to a car requires skill, and safety is above all in this case.
Make sure that your car and caravan are in good repair, check whether the headlights and brakes are working, whether the tires are inflated, the license plates and mirrors should be clean.
It is important to have sufficient visibility when towing a caravan. If the caravan is wider than the tractive vehicle and obstructs the view through the standard rear-view mirrors, you will need to install rear-view mirrors with extended brackets on both sides of the car. Otherwise, you may be fined £1,000, charged with three penalty points, or have your insurance invalidated in the event of an accident.
Vehicle license plates must be readable. Otherwise, you may be fined or docked penalty points.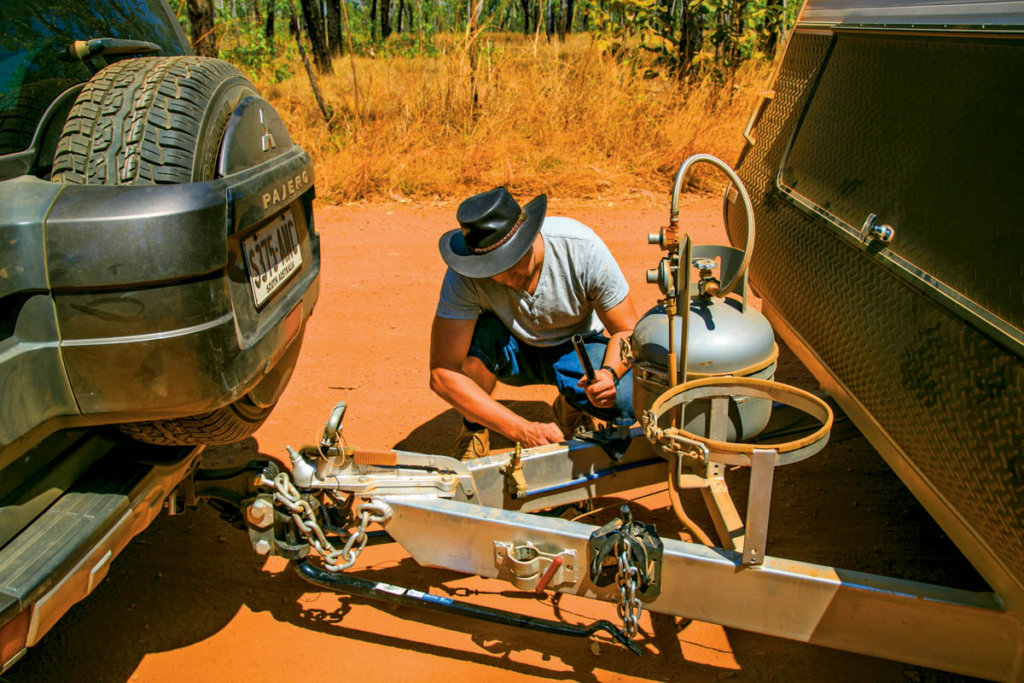 Are you familiar with the weight limits for towing a caravan?
When it comes to laws governing the towing of a caravan, did you know that different rules apply to driver's licenses obtained after 1997? As it turned out, 56.94% of the motorists we surveyed are not even aware of this. They risk becoming violators and losing their insurance.
According to the RAC, if you passed the driving test after January 1, 1997 and have a regular category B (passenger car) driver's license, you can drive a vehicle weighing up to 3,500 kg with a trailer weighing up to 750 kg.
You can also tow a trailer weighing more than 750 kg, if the total weight of the trailer and the towing vehicle is not more than 3500 kg. Otherwise, you need to get the category B+E.
If you passed the driving test before January 1997, you can drive a vehicle with a trailer weighing up to 8.25 tons or 8,500 kg, which means that less stringent restrictions apply to you.
If your caravan or trailer doesn't meet the weight requirements, the insurance can be canceled and up to six penalty points can be docked.
Are you aware of the speed limits?
Google search results show an increase of 182% in queries on the topic of speed limits for caravan drivers.
In addition, 51.64% of drivers admitted that they have no idea about speed limits, and, as the results showed, women drivers (65.47%) are less knowledgeable about this issue than men.
Older drivers are generally less confident in their knowledge: 57.12% of respondents over the age of 55 don't know about the current speed limits in the country. For comparison, the proportion among young people (aged 16 to 24) is 40.23%.
As you might have guessed, the speed limits when towing a trailer are significantly lower than the limits for other vehicles:
60 mph — on motorways and dual carriageways
50 mph — on single-lane roads
30 mph — in built-up areas
At the same time, more than half of drivers (51.45%) don't know that it's forbidden for a car towing a caravan to occupy the right lane while driving on the motorway. If possible, keep to the left lane.
The impact of weather on your safety
Driving becomes difficult in bad weather conditions, and it can also be dangerous when towing a caravan.
Since the weather in the UK is unpredictable, we wanted to find out how confident drivers feel when they see a car with a caravan on the highway.
Our survey showed that 62.10% of drivers would feel uncomfortable if they had to tow a caravan in windy weather. More than a third (37.81%) of respondents don't feel safe if a car with a caravan is driving on the highway in front of them.
Google search results also speak in favor of this data: over the past month, the number of queries on the topic of towing a caravan in strong winds has increased by 120 percent.
As cliche as it may sound, the first thing to consider in windy weather is how safe it is to get behind the wheel.
If you are vacationing inland, you can spend the night in a hotel, if there are still available rooms, not to mention the fact that this is a good reason to extend your vacation.
But if you are sure that you can withstand the fierce winds and go further, it is better to carefully tow the caravan to a windless place. Do this well in advance, before the bad weather rages.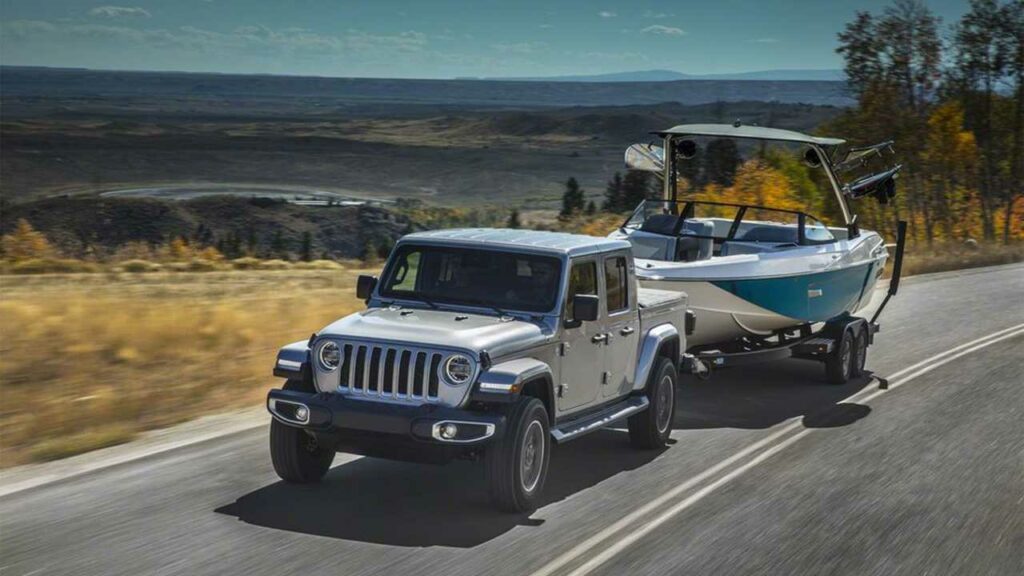 In addition, if you put heavy objects on the floor of the caravan, you can balance it and thereby increase wind resistance. Waterproof slings will also cope with this task.