February 23, 2018
Сar trips across Russian Caucasus: important things and tips to prepare for the travel
North Caucasus as a tourist stronghold
North Caucasus holds a respectful place among Russian geographical tourist attractions. Every second traveller is eager to visit it to see the famous Elbrus region, Dombai and Teberda, Arkhyz, Lago-Naki, and Mezmay, North Ossetia, Dagestan, the Caucasian Mineral Waters region. This article describes some helpful tips on how to organize a car trip across Russian Caucasus to make it memorable and pleasant, and what to take into account.
Some important nuances for the tourists
It will be easier for you to travel across North Caucasus if you:
psychologically prepare yourself for everything — snow in summer, the sudden disappearance of the road, car failure on a long mountain climb, etc.;

develop a route beforehand. Some sections of the road can be visited only

by special permission from the Frontier Service that requires processing a pass on State Services website a month before the trip;

take not only your navigator but also roadmaps: connection in mountain regions is often bad;

make sure you always have a full tank. If you face any problems on the mountain passes (avalanching or mudslides), it will take some time for the rescue team to get to you;

know that you should never try to pass rock falls or road sections destroyed by the mudslide. You should immediately call 112 (you can do it even if you have a zero balance, no SIM-card or coverage) and tell where you are and what you see;

keep in mind that the locals always know the way better than you, thus, try to find a good guide. Otherwise, don't be shy to ask the locals for help. Mostly, they are hospitable and sympathetic;

get out of the car to ask the locals about something. However, don't forget to shake hands. If you're a man, we recommend you asking for help only men, and if you're a woman, please ask for help only female passers-by. Cultural traditions of the locals define respect to each other;

prefer travelling in summer. In winter the passes may be forbidding, and in spring and autumn the roads may be washed out;

choose an UAZ or any other off-roader for travelling across Caucasus since it is always easier to move across mountain spiral roads when you are driving a 4-wheel drive vehicle. All-wheel drive and interlocks will save you from slipping uphill on such roads. Moreover, large wheels can smooth over most of the small potholes.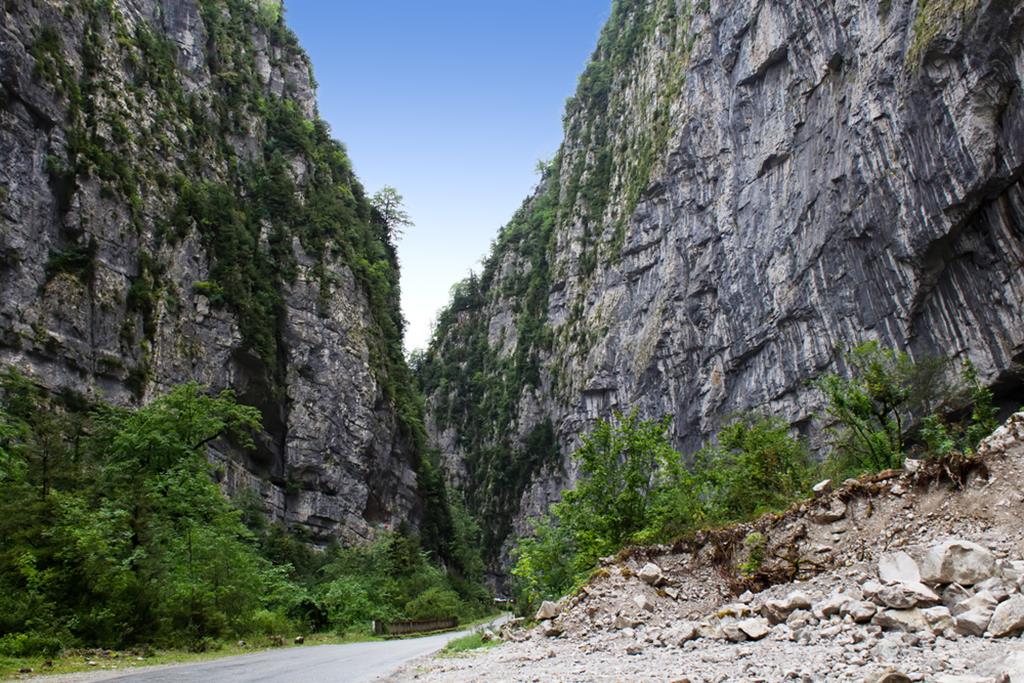 Road system in the Caucasus mountains
Road conditions in the mountains of most Caucasian republics leave much to be desired. There are narrow one-lane highways with priority traffic signs as well as two-lane highways, while it's no use laying asphalt in places where avalanching and rock falls happen quite often. Thus, in spring roadmen simply level the road out with bulldozers.  
Lowlands cross federal highways which are in perfect condition. However, these are only 10% of the total number of the roads in North Caucasus. More or less good highways can be found in the Caucasian Mineral Waters region, Elbrus region, the Republic of Chechnya and North Ossetia — in popular tourist areas. Since jeeping is very popular with the tourists, quite often such rides take place on the dirt roads or even off-road.  
Key tourist attractions in North Caucasus are situated in remote places. Thus, try to put up with some inconveniences and take specifics of local road system as some sort of twist.
You can drive in the mountains only when the weather is fine. You'd better wait out thunder, steady rain or blizzard in villages. The distance between them is usually 7-10 km. However, the weather in the mountains is always unpredictable.
Preparing for a trip across Caucasus
Keep in mind that there is no car service in the mountains. Don't wait for the tow truck. It will never come. Your car should be in complete function. Check the connections, fluid level, lamps — no LEDs, please. You are not allowed to drive dangerous roads without proper lighting, particularly, if this is a mountain road. If your car is old, test it before the trip: climb up the mountain and descend from it. Then watch how your car behaves. During a long climb monitor the engine temperature to prevent overheating, and on long gradients keep an eye on your speed and brakes. Do not accelerate to more than 10-15 km/h. Try not to press on the brake too often because it can result in fluid overheating and brake failure. We recommend you to engine brake.
Travel checklist
Spare tire (preferably two) if your car is spacious enough
Wheel wrench
Lifting jack
Air compressor. You may need it when driving along a rain-drenched road. Sometimes you'd better drop tire pressure a little bit to increase road contact area as well as cross-country ability on such road sections
Good and secure extinguisher. When you constantly drive uphill, it may result in severe engine overheating problem
Motor oil flask
Coolant flask
Sealant flask
Big first-aid-kit. We strongly recommend you to put a tonometer there if your travel companions are pregnant women, people who have already suffered a stroke or those who have heart diseases. Altitude difference may result in pressure jump. You should keep an eye on it
Petrol flask is a must (preferably a bigger one)
Water and food supply
Axe and spade. Perhaps, you will have to dig out a stuck car or place branches under its wheels
Tent, sleeping bags if you are going to sleep in the mountains. At night the air in the mountains usually becomes very cold
Matches or a lighter, a gas range or multi-fuel stove
Self-possession and ability to handle stress. Self-confidence is a quality required anytime everywhere, especially if you are going to travel across Caucasus
Feelings you will experience when climbing the mountain are unforgettable. Spectacular views of the suburbs, crystal clear air, and pride in yourself after going through a tough and long trip will make you return here again and again.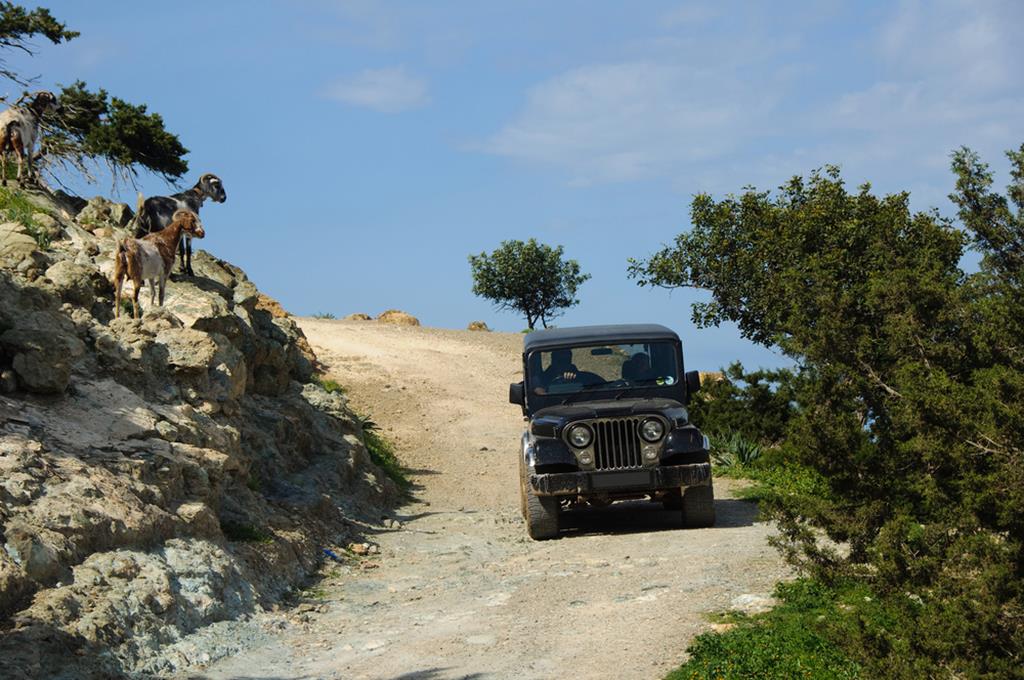 Enjoy your trip across Caucasus, and do not forget to get your International Driving Permit. It will make you drive confidently everywhere across the globe.