December 15, 2017
Pros and cons of travelling with a baby
Pros of travelling with a baby
Travelling with kids and animals is always a tough experience. However, a baby in a car is a totally different matter. When a baby is under 4 months, he is almost motionless and all he needs is to lie in his bed (baby seat). However, when a child is older than six months, the situation changes dramatically. You need to have a special child safety seat. Short journeys usually pose no problems. However, if you decide to go on a long car trip with a child, that can be a tough challenge for both the parents and the baby.
The first trips should last not more than an hour. Thus, a baby will slowly get used to the sounds of the road and the situation itself.
Child safety seat as well as a baby seat should be consistent with height, weight, and age of the baby. A baby seat has a short operating period (half a year). Do not place a baby with his head towards the car doors. As compared to a child safety seat, a baby seat is less sustainable.
Many modern baby carriages have cots adapted to travel by car. These carriages have wheels (chassis) that can be folded and then placed in the trunk of your car. During stops, your baby can enjoy a proper ride in the carriage.
Moreover, these cots usually have nice handles, so that during the first months of life you can easily carry your baby in a cot as if it was a basket.
Adjust the seat back angle to 35-40° (in a reclining posture). However, a child safety seat has no shell, thus a baby may feel uncomfortable. Child safety seats are made of impact-resistant and energy absorbing materials. Child safety seats pass crash tests, thus children feel safer travelling in them.
If you are going on a long trip, give your child some toys while he is awake. Make sure these toys have no protruding parts, are small and soft. Take a couple of new toys to attract child's attention.
Cons of travelling with a baby
While travelling always keep an eye on your child. Take along food as well as everything you may need to take care of your baby. Do not forget to follow hygiene rules.
Make sure you have got rid of car fresheners. They may provoke allergy. It is not recommended to turn on the air conditioner because a baby may catch a cold.
Do not transport babies in one car with the animals. Otherwise, avoid any contact between a baby and an animal.
Before departure, air the cabin and warm it up (when the weather is cold). Do not turn on the loud music, though absolute silence is to be avoided too.
Must-haves
We recommend you to buy child safety seats or baby seats only from proven producers with a good reputation. Cheap price should be a matter of concern. If there is a 0+ marking, that means you can use this seat since child's birth. Check if there are any certificates and whether the product meets the standards.
As soon as you place your child in a baby seat or child safety seat, you should fix him with restraint belts. Otherwise, you are not allowed to move.
If a child safety seat has already been involved in a car accident, you are not allowed to use it anymore.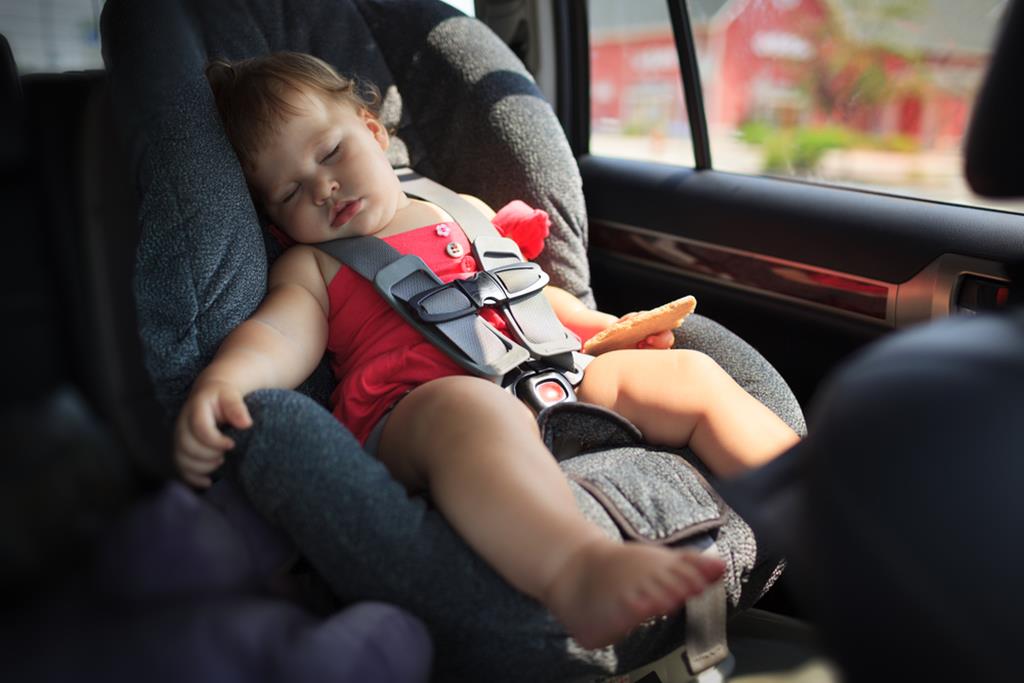 A driver should strictly obey the speed limits, avoid hard braking and turns.
Use a rear-facing baby seat to avoid spine injuries. If you use a baby seat, place your child in the rear seat perpendicular to the direction of travel.
We recommend you to put a "Baby on board" sign in the rear window of your car.
You are not allowed to hold up babies in your arms while sitting in a car. During heavy braking (and especially in case of an accident), a baby gets seriously injured. For a baby, a car trip is 6 times more dangerous than for an adult.
Plan your long journeys in such a way as to make stops, so that you can walk with a baby, feed him and change his clothes.
If a child safety seat is placed in the front seat, don't forget to switch off the airbag.
What to pack
If you are going on a trip with a baby, take the following things with you:
baby blanket (you can use it to cover your baby or put it under his head);

thermometer and a first-aid kit for kids;

diapers and disposable underpads, as well as hypoallergenic wet wipes;

thermos with boiling water and baby nutrition (for kids on a bottle- or mixed feeding), sterilized bottles;

pure water;

sunscreens (special curtains) to prevent overheating and protect eyes of the baby from the bright sun. These can be curtains with suckers and brightly-painted so that to attract baby's attention.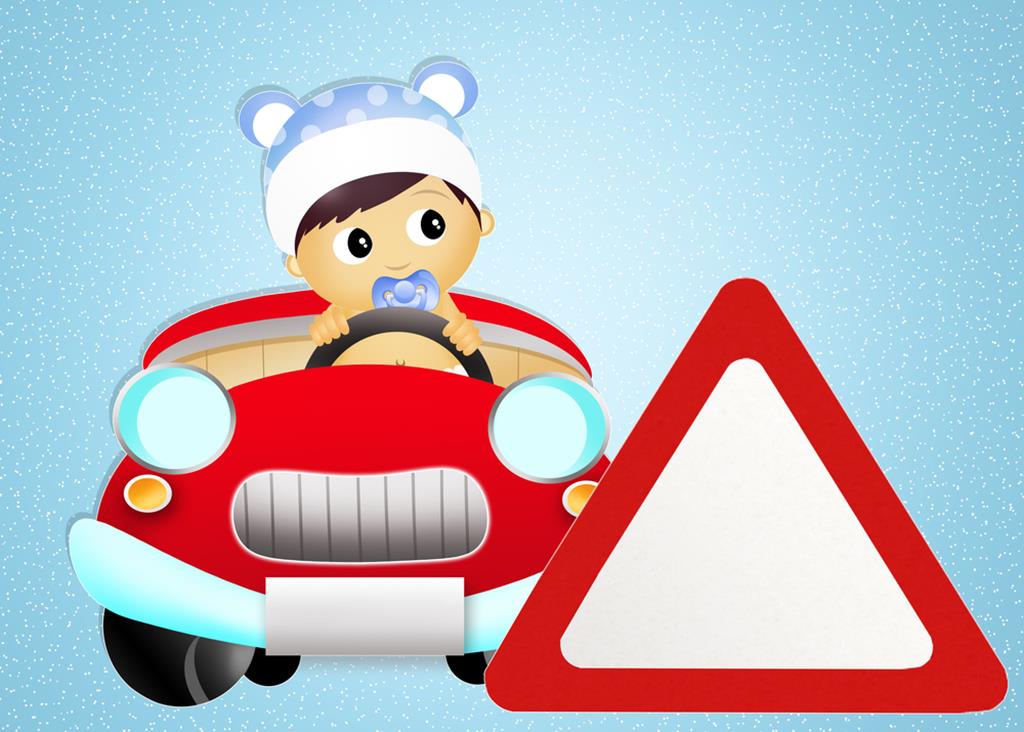 To cut a long story short, let us say that child's health depends entirely on his parents. Follow the above guidelines and you will see that nothing's going to happen to your baby. By the way, don't forget to apply for the International Driving Permit beforehand!
Happy travelling!