January 05, 2018
10 best countries to visit in Europe
Europe or the Old World includes fifty countries of different geographical position, size, political system, traditions, and customs. Each country has its own national flair, historical and natural attractions. However, notable amongst them are the countries millions of people have always dreamed about.  
France
With almost 85 million international travelers each year, France is one of the best countries to visit in Europe according to the World Tourism Organization. This country attracts many visitors thanks to a great variety of prominent tourist attractions, magnificent nature, great artistic and historical heritage, gorgeous hotels, various recreation facilities and high-class European service. As a matter of fact, every French department has become a place of interest since each of them has its own tourist attractions.
The capital of France, Paris is one of the most visited cities in the world thanks to the Tower of Eiffel, the Louvre, Versailles, etc. Except for Paris, tourists enjoy traveling to Lyon, Strasbourg and other cities. France is famous for its stunning ski resorts, alpine mountains, beaches of Cote d'Azur, picturesque French villages, beautiful gardens and parks, wine production, etc.
According to Statista.com, the Eiffel Tower in Paris, is the most instagrammed attraction in Europe.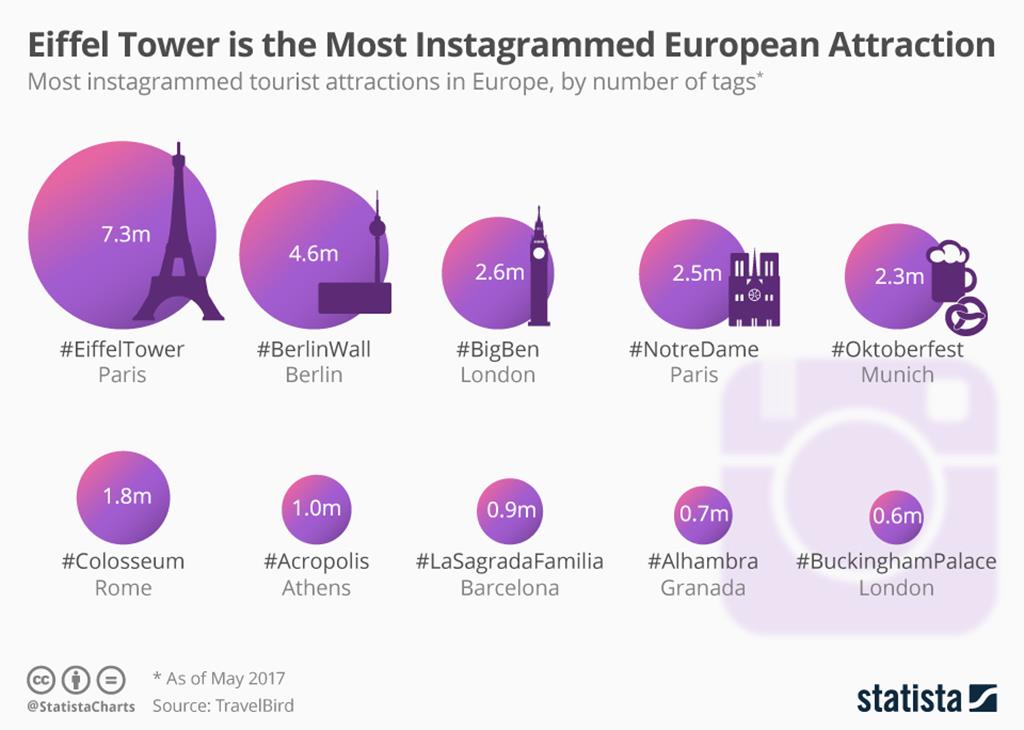 Fig. 1. The most instagrammed tourist attractions within Europe, by number of tags
Any trip to France is something that you will remember for the rest of your life just like your visit to France in general.
Italy
One should, by all means, visit Italy once in a lifetime. It combines a rich culture, eventful history, art, architecture, cuisine and natural landscapes. No matter what city you choose, it will definitely leave unforgettable memories. Magic Rome, Venice, a city on the water, magnificent Florence, sunny Puglia and historical Sicily cannot but affect everybody.
Over about 1,500 years following the defeat of the ancient Rome a new country named Italy was built on its ruins. It became a guide for tourists who want to enter the ancient world. Hellas and Rome were a cradle of European civilization.
Today's Italy spares no means in maintaining and restoring ancient historical monuments trying hard to preserve them for all mankind. Tower of Pisa restoration project cost about €25 million. To cover a dome of Augustan Peace altar in Rome with glass, the government had to spend €20 million.
The following cities are the main centres of tourism in Italy:
Rome

Venice

Florence

Milan.
However, tourists differ in the appraisal: Sardinia was ranked first for safety and hospitality, Rome holds a leading position in the number of historical treasures, Aosta Valley is an ecology leader, Trentino enjoys leading positions in providing information for tourists, Campania, Calabria, and Abruzzo are famous for the diversity of the local cuisine.
Visiting Italy is a dream of millions of people since there are fifty UNESCO World Heritage Sites, countless numbers of cultural artefacts, archaeological monuments of the Roman Empire and Renaissance era, the Mediterranean coast, etc. The most visited Italian cities include Rome, Venice, Florence, Milan. Each year around 50 million tourists bring in vast government revenues. 
Greece
Greece is one of the best places to visit in Europe. It is well-known for its rich cultural heritage and ethnic diversity. There are a lot of historical, cultural and archaeological monuments as well as charming sea resorts on the shores of Mediterranean, Ionian and Aegean seas. Athens is the most visited city in Greece.
Greece is a cradle of European civilization, a hospitable country that locals call Hellas. The tourist season starts in the first spring months and ends in late autumn. A warm sea, sunny weather, a big variety of water-sports and quiet beaches await the tourists.      
A little paradise of Mediterranean is surrounded by small islands the total number of which is more than 1,400. However, only 227 of them are fully occupied. There are no land borders with the EU.
United Kingdom
As you know the United Kingdom has united four countries which differ not only in geographical position and climate but in country's historical background. That's why a tour across the British Isles is particularly diverse. The tourist season here starts in April and ends in October. This is one of the major sources of income for the country. It brings 10% annually to the whole ($17,2 bln).
The majority of tourists who visit Great Britain are Europeans, then go US travelers and tourists from Canada. London is the most visited city in the United Kingdom, while the Tower of London is the most visited place.
The United Kingdom can also offer the tourists a charm of Old England, dramatic landscapes of Scotland and romantic coast of Wales.
Since London is a primary tourist attraction of Great Britain, it has much to offer:
its central districts have several open squares (the most famous are Trafalgar Square and Piccadilly Circus);

broad streets with luxury shops and state-of-the-art office centers (the Strand, Oxford Street, Regent Street);

medieval bleak Tower;

large parks (Green Park, Hyde Park, St. James Park);

small church gardens;

the Queen's residence at Buckingham Palace;

st. Paul's Cathedral;

various museums.
Foreigners show particular interest in Scotland. Many of them come to Edinburgh to have a look at Edinburgh Castle, Royal Botanic Garden Edinburgh, Scottish National Gallery of Modern Art and admire ancient Scottish architecture. There are many popular spa resorts in Great Britain. They are situated in Bath, Cheltenham, Leamington, Harrogate, and Buxton.
Germany
Each year Germany attracts millions of tourists from all over the world. It ranks among the three top countries to visit in Europe.
Germany has lots of architectural and historical monuments, different tourist attractions and resorts. Tourists can feast their eyes upon wide forests, parks of extraordinary beauty and mountains.
The most visited cities in Germany include Munich, Berlin, Frankfurt on Main, Hamburg, Dresden, Düsseldorf, Cologne. Oktoberfest, a merry holiday where the beer flows, is very popular with the tourists. The most visited places of interest are:
Cologne Cathedral;

Reichstag building;

Hofbräuhaus am Platzl in Munich.
The most known natural attractions in Germany are Saxon Switzerland National Park, Western Pomerania Lagoon Area National Park, Jasmund National Park. Millions of tourists visit these parks each year.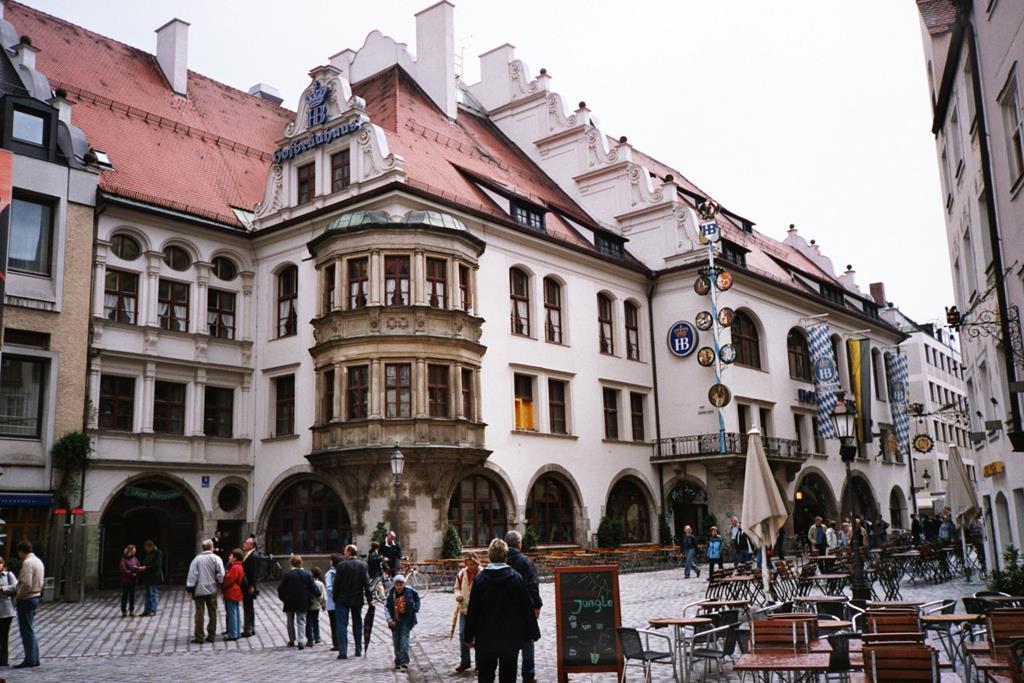 The statistics say that Berlin was the third most popular European city destination in 2016 with approximately 31.07 million bednights.
Holland
Tulips of various colours, questionable and not that questionable entertainment, delicious cheese, exciting tour routes and simply an unforgettable rest await the tourists to Holland.
This small-sized country offers great opportunities to get acquainted with classic Old Europe. Right all rights this place should be called the Netherlands, however, the name "Holland" has gained a firm foothold in daily use.
The Kingdom of the Netherlands is famous for its architecture. Travel to Amsterdam to find quirky streets, and to the neighbourhoods where you can see working windmills.
Family trips to this place will also bring a lot of joy. That's a good idea to visit Madurodam as a family. Madurodam is a miniature park that shows the Netherlands in a reduced scale.
Holland has castles and museums as well as unique landscapes you can admire. There are many contrasts in the Netherlands. Old historical houses go very well with up-to-date buildings.
The most visited cities in Holland are Amsterdam, Rotterdam, the Hague, Utrecht. However, provincial areas also offer many opportunities for having a good time. And if you decide to visit resort areas near the seashore, it will bring you pleasure and wonderful memories.
Spain
Spain has rich culture and history. Its territories keep the ruins of various human settlements that lived in the Pyrenees in prehistoric times. The main tourist centres of the country include Barcelona and Madrid. These places offer the tourists cultural and historical routes, various entertainment, training programs and souvenirs to any taste.
Tourism is the major sector of the Spanish economy. Tourism accounts for 11% of GDP. According to WTTC (World Travel & Tourism Council) data, the total contribution of Travel & Tourism to GDP (including wider effects from investment, the supply chain and induced income impacts was €158.9 bn in 2016 (14.2% of GDP) and is expected to grow by 3.8% to €164.9 bn (14.4% of GDP) in 2017.
Tourists travel to Spain to see the resorts of Mediterranean, take part in carnivals and Encierro (Running of the Bulls), a national tradition that involves running off the bulls, cows or calves that have been let loose.
Over a dozen of national parks in Spain attract nature lovers. Spain is also well-known for its ski resorts. 12 Spanish cities have been recognized UNESCO World Heritage Sites and attract travelers from across the world.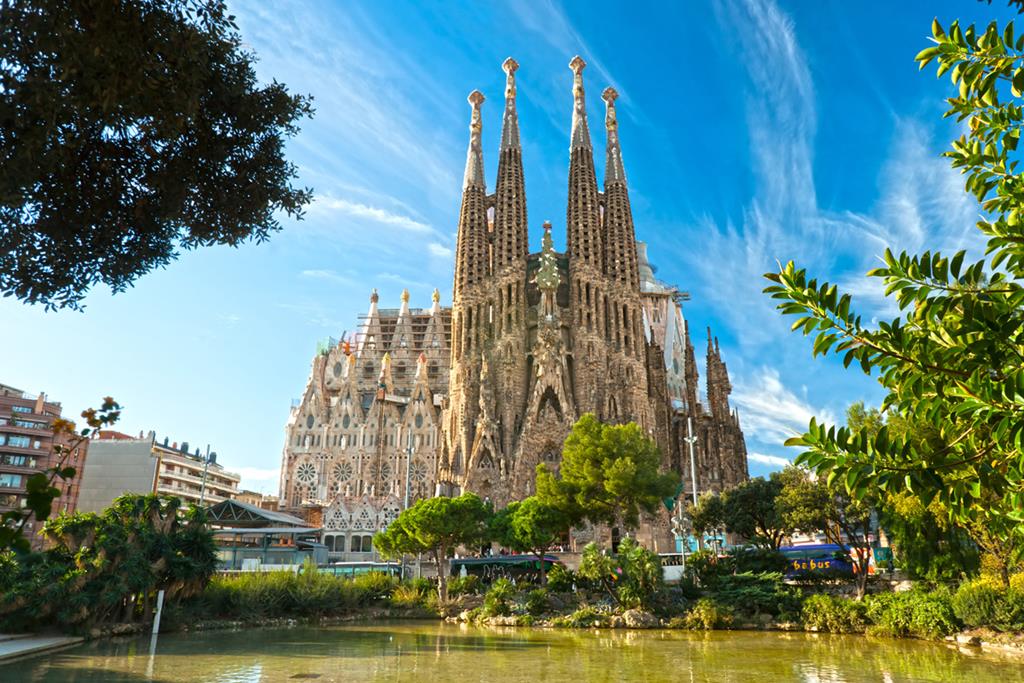 Switzerland
Switzerland is undoubtedly one of the best countries to visit in Europe. We often imagine Switzerland as a country of clocks and watches, jewellery, high prices and arrogant citizens who speak four languages and poorly understand each other. If we are lucky, we can recollect cheese and chocolate. In fact, Switzerland is a country with the most beautiful and spectacular views, stunning travel routes, extensive infrastructure for tourists and an endless number of tourist attractions scattered densely and evenly all across its territory.
Switzerland is a small country, its attractions are right to each other and you can easily access any of them. There is an effective transport system in Switzerland: from trains and ferries to ropeways.
Mountain resorts, lakes, forests, castles, museums, old and modern architecture make Switzerland a perfect tourist destination.
The Czech Republic
The Czech Republic in the centre of Europe offers many opportunities for different types of tourism, except for nautical tourism. The most popular are educational, health (medical) and ecotourism. A prevailing part of Czech travel industry is built on it.
After joining the European Union the Czech Republic has remained a country with low (by European standards) prices and maintained its national currency.
Its capital, Prague, is known as the tourist centre of the Czech Republic. Narrow medieval streets invite tourists to walk, and each year thousands of visitors accept this exciting invitation. St. Vitus Cathedral, the Old Royal Palace, Charles Bridge, the Jewish ghetto, the Museum of Communism, Alphonse Mucha Museum, Prague castles. And still that's not all.
The cosy Czech Republic is a country of Gothic castles. Legends about the ghosts that protect the treasures of the castles will add some spice to your trip. Tourists can choose a trip to the medieval Cesky Krumlov Castle that looks the same as in the 17th century. Loket Castle founded in the 12th century will enchant those who are staying in Karlovy Vary.    
Austria
Every corner of Austria has something pleasant for the tourists. It is situated in the centre of Europe and is bounded by land on every side. The country shares borders with Germany and the Czech Republic in the north, Slovakia and Hungary in the east, Slovenia and Italy in the south, Switzerland and Liechtenstein in the west.    
Opera, tourist attractions and architecture fans for sure go to Vienna, while lovers of classical music choose Salzburg, and tourists who are looking for the purest lakes and hot springs prefer Carinthia. If you like modern art, you are welcome to Graz. If you are keen on beautiful landscapes and crystal clear lakes, you should visit the foothill of Salzburg, a birthplace of Wolfgang Amadeus Mozart. According to price-to-quality ratio, Austrian resorts have always been considered award winning.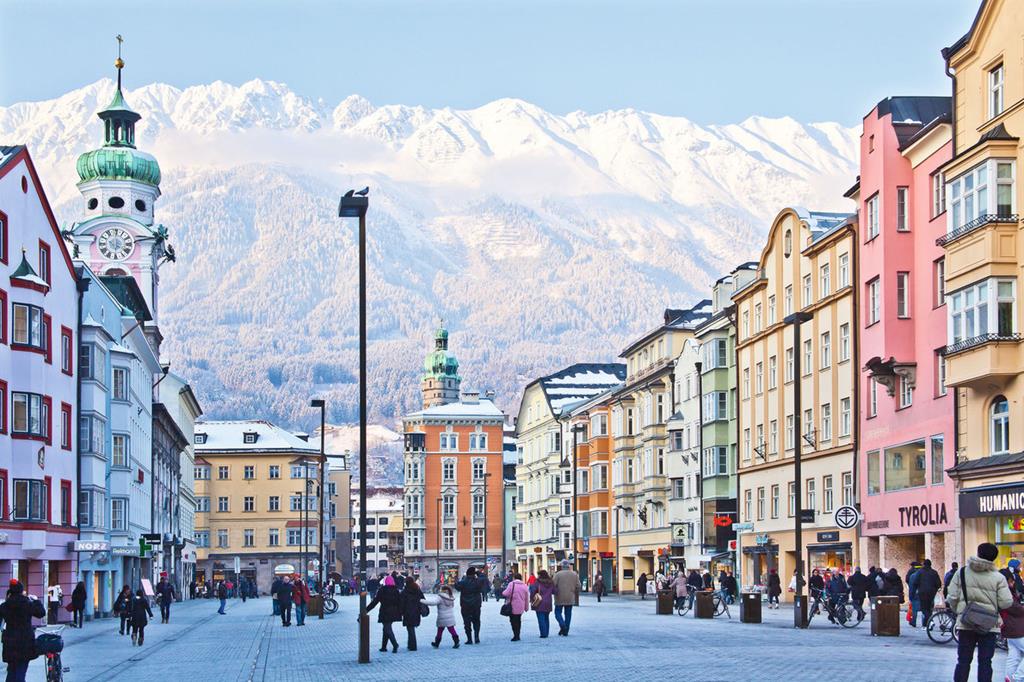 Austria is mountains and lakes, magnificent landscapes, castles, palaces and abbeys, historical cities, diverse cuisine, as well as theaters, opera, concert halls, friendly people, sports facilities for the whole family.
People in Austria enjoy life and are willing to share what they love with everyone. This concerns both the rich and diverse nature and the cuisine, cellar, shelter they give their guests.  
We can spend hours going over these countries, however, it is better to visit them once and see it all with your own eyes. Europe isn't that big, so you can visit several countries at once. What really matters is that the world is beautiful and amazing, and traveling allows to enjoy it to the full! Happy travelling!