November 17, 2017
Should we rent a car in Italy?
If you want to discover authentic, non-touristy Italy, you'd better rent a car. An exciting car trip to Italy may turn into a real adventure you will be eager not only to share with your friends but also write an essay or even a book.
How to organize a trip to Italy if you decide to drive a rental car? What happens if you refuse to issue an insurance? How should foreigners driving in Italy book a car online? How to obtain driving licenses for Italy? Keep on reading and you will find some helpful tips for tourists driving in Italy.
Choosing a travel route
Before you go to the rental agency or book a car online, decide on your travel route. That's very important since you will have to specify in your car rental agreement when and where you are going to take and return the car. Try to study a map of Italy as well as basic travel routes. That will help you to make a decision. That will be better if you have a day or two left in case you have to change the route.
When signing a car rental agreement choose an unlimited mileage in order not to pay for the exceeded driving distance amount.
Make it clear in advance whether you are allowed to cross the border of Italy to visit neighbouring European countries and whether you should pay a premium.
Choosing a car
Though Italy is a small country, it has many historical sites. The streets in historic centres are so tiny that an overall car is hard to fit into them. However, this is for the better because you can rent a smaller car at a lower price.
While booking a car online, you can usually choose only a particular vehicle class (economy, business), but not a particular model. Keep in mind that you will have to pay extra for the navigator, child restraint seat, comprehensive insurance and other frills.
Keep in mind that a car rental cost may be lower on affiliate websites. Thus, we recommend you to compare rental costs beforehand. It will help you to save money.
Here is a list of proven and well-established car rental agencies with a good reputation:
Hertz (it offers easy terms of booking, a loyalty program, as well as many special offers ("all inclusive");

Avis (a key benefit of this company is that you can choose not to pay a deposit);

Maggiore (though company reviews are somehow controversial, most users tend to trust Maggiore but with certain reservations);

Sixt (one of the largest car rental agencies in Italy. It has about 60 offices across the country and offers a wide choice of models);

Europcar (with its offices not only in the largest cities of Italy but also terminals at the airports);

Albarella (this is actually not an agency, but a large tourist complex on the island that, among others, offers car rental);

Budget (cheap prices, booking option, user-friendly search form);

Economycarrentals (this rental agency is usually situated at the airports and offers cheap prices).
Generally, if you have no particular request, you don't need advance booking at all. Foreigners driving in Italy can rent a car at the airport or in specialized rental centres or at the station.
The closer to the airport, the higher the prices. Moreover, if you rent a car in the low season and for a relatively long period, you can save a lot of money. Euromonitor International says that car rental in 2017 has shown a good performance, with current value sales increasing by 3% to reach EUR1.2 billion. Such a stunning performance of car rental was affected by leisure car rental. Millions of tourists come to Italy for holidays, and there has also been a good performance of domestic tourism.
We recommend you to choose a car with manual transmission that runs on gas. These cars are cheaper.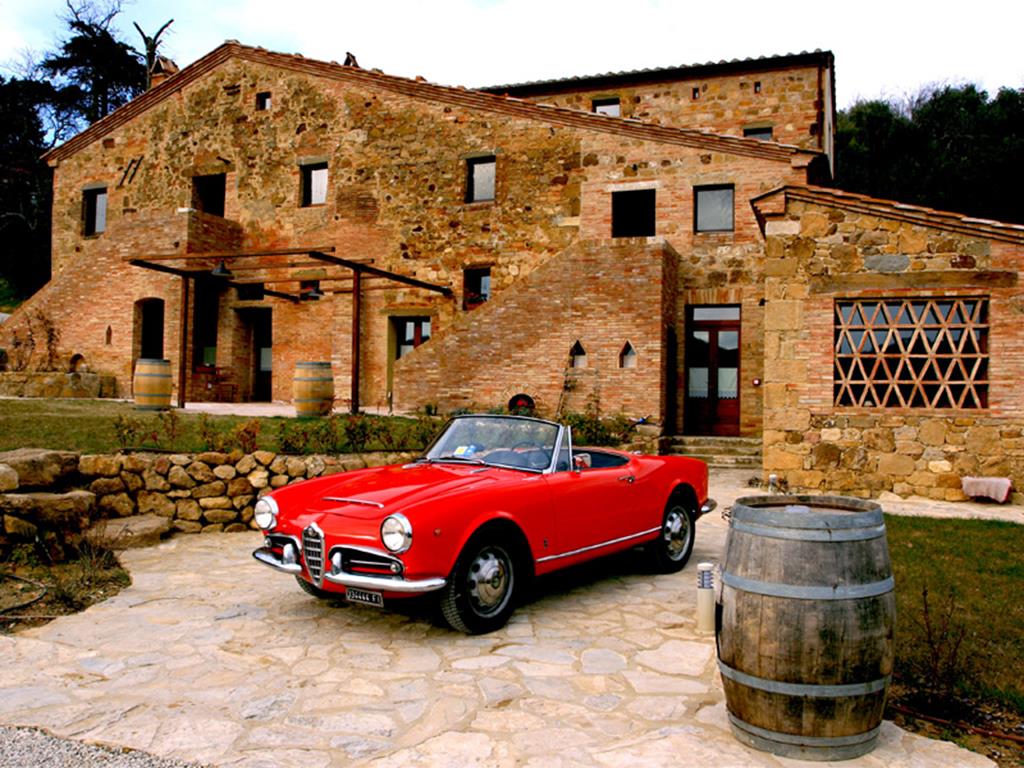 Documents needed to rent a car in Italy
If you have already chosen your travel route as well as the model of the car, you should provide the following documents:
your travel ID (international passport);

international driving licence in Italy as well as your valid national driving licence;

Classic (or higher) credit card.
Make sure you have no less than 500 Euro (the more, the better) on your credit card. This amount will be blocked as a deposit in case of car damage. However, as soon as you return the car safe and sound, and the traffic enforcers confirm that you have no tickets, the amount blocked on your credit card will be returned.
Foreigners driving in Italy should also get car insurance. It consists of two parts — the sum you are going to pay when an insured event occurs (it is called franchise) and the sum that the insurance company will cover. Thus, the franchise should not be high.
We recommend you not to cut costs on the insurance and obtain a comprehensive one. There are too many African refugees in Italy. Thus, they may steal or mess up your car. The longer the rental period, the cheaper the insurance.
International driving licence in Italy is a must. The same is about the insurance. Traffic enforcers in Italy work 24/7. If you fail to apply for the International driving licence, you may face difficulties renting a car. Moreover, you will be fined up to 300 Euro.
Requirements of vehicle lessors
First of all, we talk about age restrictions. The driver (lessee) should not be older than 70 years. The minimum required age is 21. If your driving experience is less than one (1) year, you can't rent a car.
In case you are travelling with someone who can drive, you can take turns. However, the name of the second driver should be included in the car rental agreement.
Make sure you have carefully inspected the car. Otherwise, you will be asked to pay for the cost of any scratches and dents, etc. if you fail to prove they have already been there.
Upon acceptance of the car, you'd better make a photo or video to record the following:
any damage (including dents and scratches);

safety belts operation;

the operating condition of the fan/air conditioner;

tire condition;

headlights and screen-wipers operation;

seat and mirror adjustment;

opening windows;

whether there are three required documents in the glove compartment (insurance, driving licence, la carta di circolazione);

whether there is a reflective vest;

whether there is a first-aid kit;

spare tire condition and tools for the tire change.
The rental car should be provided and returned with a full gas tank. Otherwise, you will have to pay the deficiency according to the excessive tariffs.
Every rental agency has its own requirements and regulations. Choose those that suits you best. The competition here is rather high and the companies foresee the expectations of their clients.
Try to remember car return time. If you fail to return the car on time, you will have to pay for the subsequent days.
How to drive in Italy with US driver license
And what if you are an American? You can easily drive a car in Italy if you obtain an International driving licence beforehand.
Tourists are also allowed to drive with their valid national driving license enclosing an official translation in Italian. Keep in mind that an IDL has no legal force without your valid national driving licence since this document is only a translation.
If you are registered as a resident, you should apply for an Italian driving licence within one (1) year from the time of your registration.
Distinguishing features of roads in Italy
Road conditions in Italy are perfect. Thus, both the toll and toll-free roads offer the same opportunities. The only difference is that if you choose a toll road, you can reach your destination faster (since it is straight) whereas if you drive a toll-free road, you will have to wind for a while. However, the latter may be even more useful for a tourist driving in Italy since he can get to know local villages scattered by the roadside.  
Toll roads cost approximately 5 Euro for a 100-kilometre journey. Keep in mind that you should choose the right marking that depends on the payment method (credit card, cash or special counter). Rental cars have no counters. That's why you should avoid yellow marking. The grey marking is for those who want to pay by cash, and the blue ones for those who prefer paying by credit card. If you fail to choose the right road section, you will have to pay according to the maximum tariff.
By the way, don't even try to bribe the local traffic enforcers. You may receive a traffic ticket payment voucher even six months later. If you do not pay the fine, your personal information will be included in the database. Thus, in the future, it will be difficult for you to get your Schengen visa.
Driving habits in Italy
Italy is a southern country. This fact influences the way the locals drive their cars. Italians can "cut off" other cars, brake or accelerate sharply. They tend to drive fast and maneuver boldly. Thus, we recommend you to drive carefully and attentively. According to Istat, in 2014, there were 177,031 road accidents resulting in deaths or injuries in Italy, with 3,381 killed and 251,147 injured.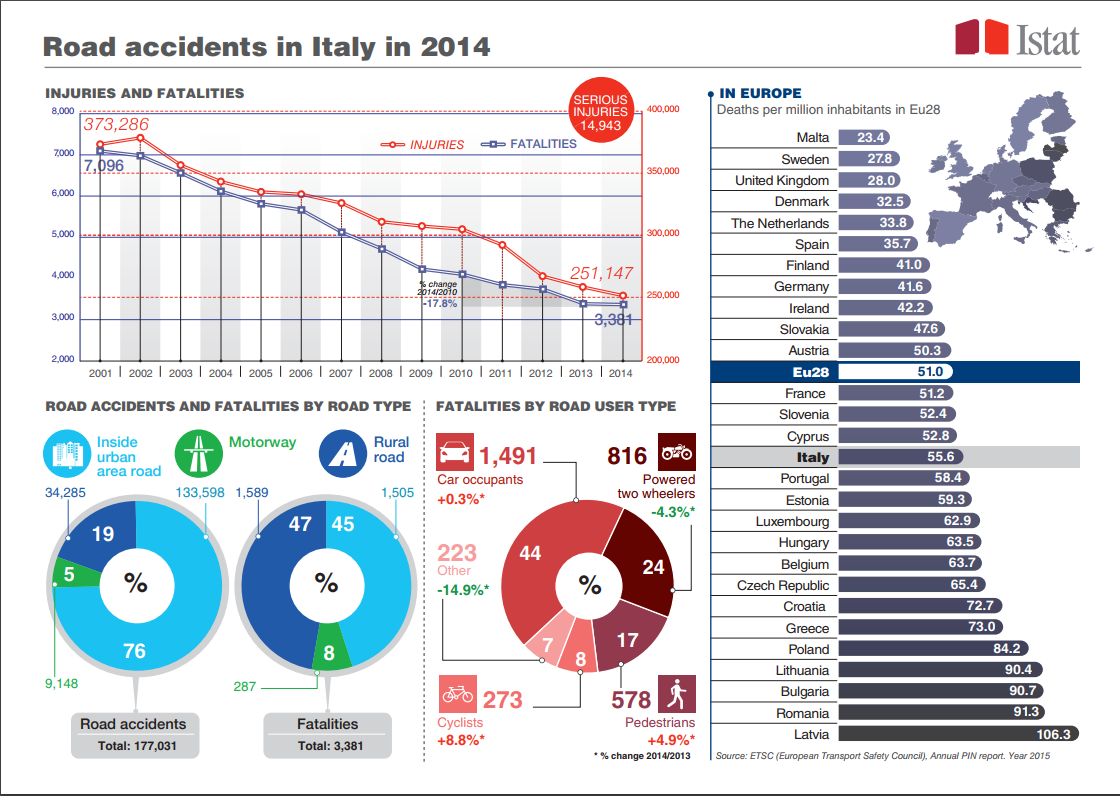 Fig. 1. Road accidents in Italy in 2014
Officially, the maximum allowed speed on highways is 130 km/h. However, from the very first kilometers, you will see that the locals exceed the speed limit by 10-20 km. Italians like fast driving and the traffic enforcers turn a blind eye to it. However, if you accelerate to extreme values and start interfering with other road users, you will be inevitably punished. If you have exceeded the speed limit by 30-40 km/h, you will be fined 150 Euro, if by 40-60 km/h, you will be fined 370 Euro and if by more than 60 km/h, you will be fined 500 or more Euro. Road surveillance cameras are everywhere. The maximum allowed speed in populated areas is 50 km/h and 90 km/h in the countryside.
A car trip to Italy is a great opportunity to gain new experience, strong impressions, enjoy the attractions as well as test your strengths and capabilities under difficult and unexpected circumstances.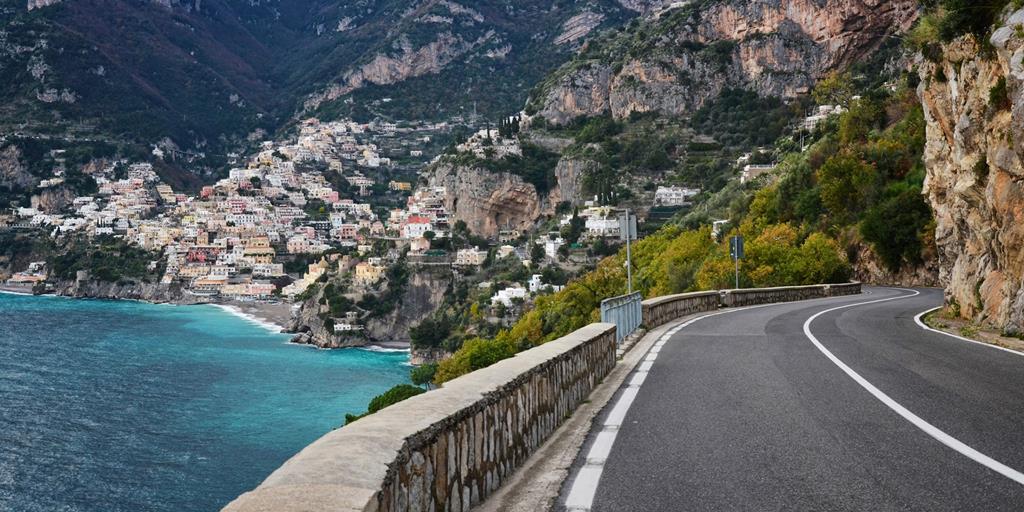 If you still have no International driving licence, apply here. It would not take long. If you want to feel free travelling across Italy, apply for Italian driver's license translation. With our IDL you will be understood anywhere in the world!