March 25, 2019
Xirallic
Xirallic is a car paint, providing a unique effect of gloss and silky surface. This is a special pearl pigment, which is applied together with paint in three-layer painting. The basis of Xirallic are aluminum particles of the same graduation. This is the main difference between Xirallic and metallic (where the pigment is based on just diverse metal particles) and nacre (based on mica, and it is almost impossible to achieve the same graduation of particles).
How did Xirallic appear?
The name "Xirallic" is applied to a number of pigment paints. However, the this word originates in Japan, where a particular product was patented by Merck KGaA company. Xirallic is still produced by the Japanese firm Onahama. However, to date, other companies have also received a license for the products. Usually this name is applied to paints that have three layers and give the effect of gloss and silkiness when painting.
As conceived by manufacturers, Xirallic is an alternative material to white nacre, which is also often used for paintwork, but it differs in technology and materials used in the manufacturing of pigment.
Many motorists dream of this shiny paint, which will make it impossible not to notice their cars on the road. However, you will have to pay a considerable price for the car's beauty. This forces car owners to monitor their vehicles more carefully, protecting them from scratches and dents. Only one damage will cause the need to repaint the entire part. This necessitates the calculation for the further operation of the car if necessary.
The main advantages of Xirallic in comparison with nacre
If you choose exactly Xirallic, then:
– the color saturation of the substrate paint remains the same. In this case, the latter is not distorted;
– in the presence of high-quality lighting, the treated surface will shine and shimmer, and in case of poor lighting, a silky film effect is created. It provides a beautiful appearance of the car and gives it individuality;
– the effect of sparkle will be enhanced due to the fact that Xirallic provides shining in four planes. For comparison, two planes are used in nacre painting, and only one in metallic.
Disadvantages of Xirallic
Surprisingly, Xirallic has its disadvantages:
A) the high cost of pigments and other additives to the paint. This contributes to increased driver's vigilance and doesn't allow him to make sharp maneuvers or park in some places;

B) even a small scratch implies the need to repaint the part completely, which requires additional financial costs;

C) the room must conform to many standards (it's impossible to paint a car outside): it must be warm there, no drafts are allowed.
Shades of Xirallic
Today, the sparkles that manufacturers produce for their car paints can have different shapes and be painted in several colors at once. If they are large enough, the substrate (base color of a vehicle) can be covered up to 80%. For this reason, you should be careful in choosing a color solution.
Several basic color variations are used when painting with Xirallic:
– blue;
– black;
– green;
– gold;
– red;
– white.
Xirallic is a spectacular paint, but its advantages are maximally revealed on dark, saturated colors. For example, Xirallic will look advantageous with black, besides this, Xirallic is often used with dark shades of green, red, blue and purple.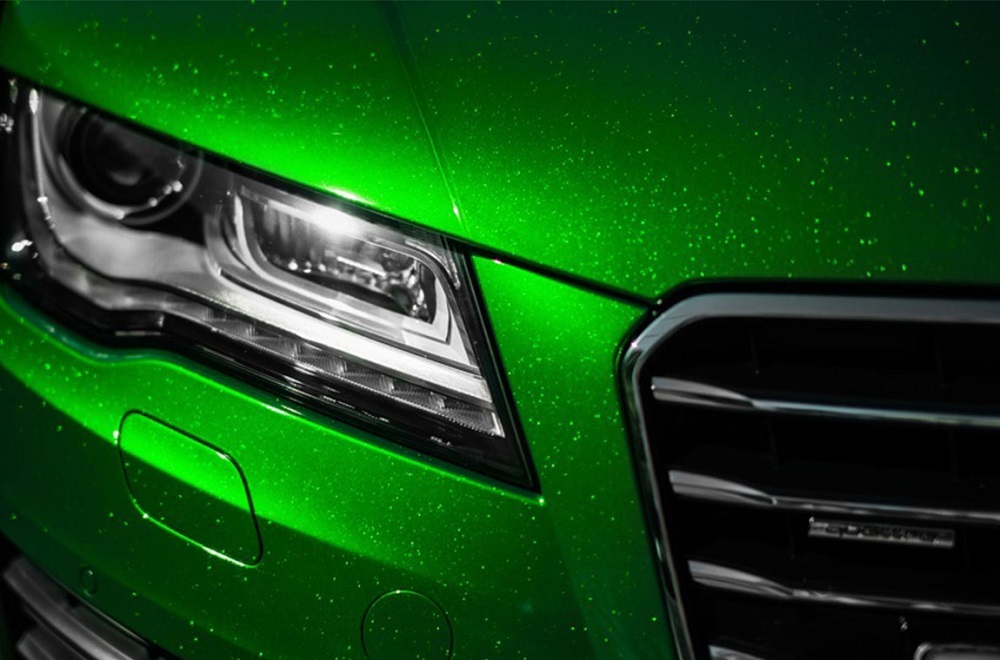 You can even find Xirallic of the chameleon type on the market, where the pigment faces are painted in different colors and enhanced by reflective materials to give a deeper effect.
Xirallic painting technology
Painting with Xirallic should be accompanied by work with three layers:
1) a substrate (the main color that is chosen by colorist. To achieve the most attractive effect for the substrate, dark colors are selected);
2) one or more pigments (mixtures of shades that are selected in accordance with the base color);
3) a high-quality varnish, performing a protective and glossy function.
Because of the high cost of painting, motorists often resort to partial painting with glitter. This requires the use of special masking tape as well as an orbital polisher. Paint should be applied to the cleaned surface. Paint spraying occurs after the needed storage time. Usually, Xirallic is already mixed with binder.
Four rules that must be followed to achieve the most spectacular result
Painting should be carried out only in a professional paint shop, where existence of foreign particles on any of the layers are completely excluded during painting.

The paint-spraying booth must be heated, because when the temperature is below zero, the coating doesn't dry as it should, and the effect can be quite unpleasant – when using the car, the varnish will quickly crack.

A professional equipment is needed: a compressor with a paint-spray gun suitable for Xirallic (simple and cheap will quickly become clogged and broken-down), an orbital polisher and other professional tools, as well as related materials – solvent, adhesive tape, various sandpaper, primer, etc.

Components from one manufacturer should be used for painting to avoid incompatibility. You should ask the master to write down the mixture's formula, since no one is safe from unplanned damage of the car, and in order to paint the damaged area, it would be almost impossible to find the exact amount of Xirallic without knowing the original formula.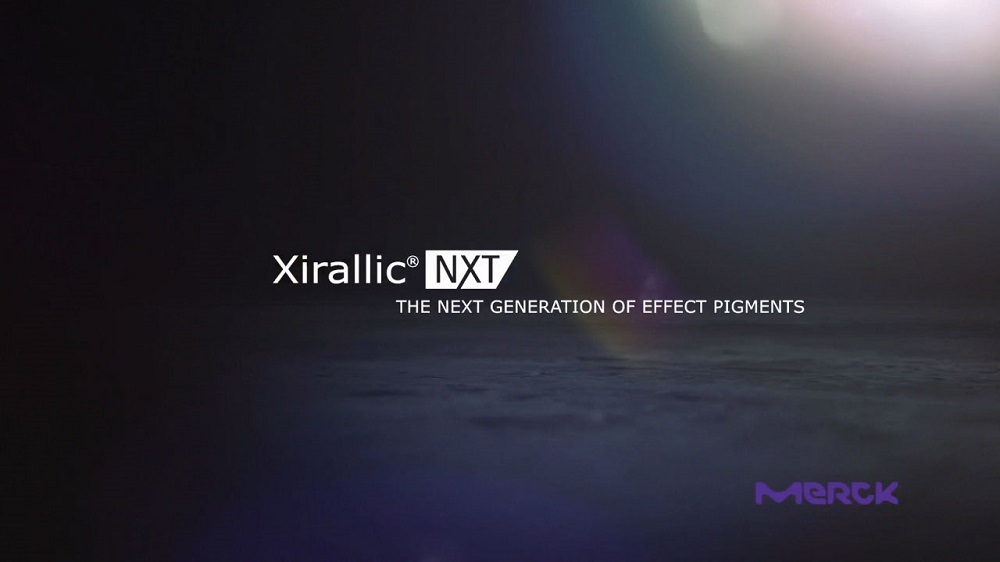 Stylish and spectacular car painted with Xirallic technology will be advantageously stand out against the rest of cars. Its owner will be even more proud when he obtains an international driving permit. If you haven't got the latter yet, we invite you to apply for an international driver's license right on our website.