November 01, 2023
Harley-Davidson Breakout Long Test — The Final
Lately, the number of items with Harley-Davidson branding in my wardrobe has suspiciously increased. In addition to the signature jacket, I now have a vest with the company's logo spanning the entire back. Fortunately, this trend hasn't reached my underwear yet. Blame it all on the test Harley-Davidson Breakout, exuding an aura of pomp and arrogance! It seems like it will start commenting on my failure to adhere to its strict dress code any moment now. And how could it not when even the motorcycle's tires bear the company's branding?
However, I had prepared a serious adventure for this snob: what else to ride to the international festival in Brest if not on a Harley? Do you think Breakout isn't the best choice for such outings? A minuscule fuel tank and a toy-like rear suspension travel—perfect conditions for feeling like a carefree rider. Wyatt and Billy, the characters portrayed by Peter Fonda and Dennis Hopper in the cult movie "Easy Rider," didn't have rear shocks on their bikes! Saddlebags? What are you talking about? Don't even get me started on air suspension, cruise control, fairings, and a holder for a can of beer (non-alcoholic, of course). All these luxuries deviate from the traditions of "pure chopperism," where the idea of minimalism is elevated to an absolute.
However, the pessimistic inner voice suggested a path for a true warrior—to ship the motorcycle via a transport company and fly to the festival myself. But apparently, I'm not yet so deeply immersed in the spirit of these "uncompromising" riders. So, hello to one of the dullest 1000 kilometers of road to the west.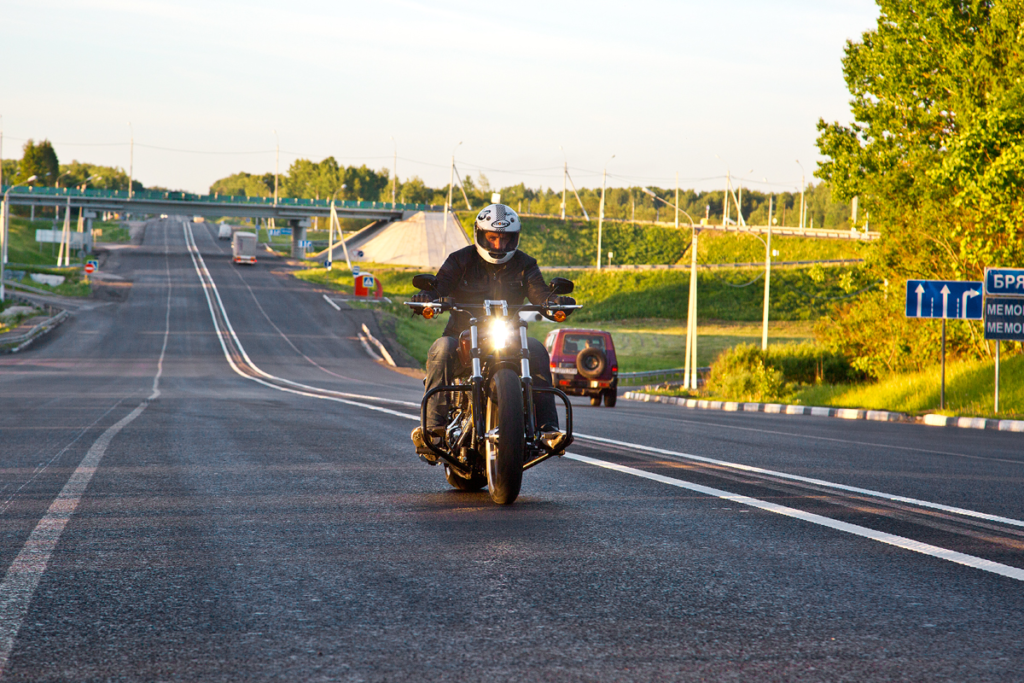 How little do you think a two-cylinder 1.8-liter engine can consume on the highway? Five liters per hundred kilometers? Well, you'd be right, but a couple of times, I achieved an unreal fuel consumption of 4.3 liters per 100 kilometers! How? Very simple: the complete absence of wind protection and an extremely rigid rear mono-shock, which precisely transmits the road's profile to the corresponding part of your body, are the best speed limiters. No need for speed cameras. So, the speedometer "drawing" 100 km/h became a constant sight for me all the way to Brest. A good excuse for leisurely cruising. And it's quite surprising that the laughable 13.2-liter fuel tank easily provided a range of 280–300 kilometers before hitting "empty"!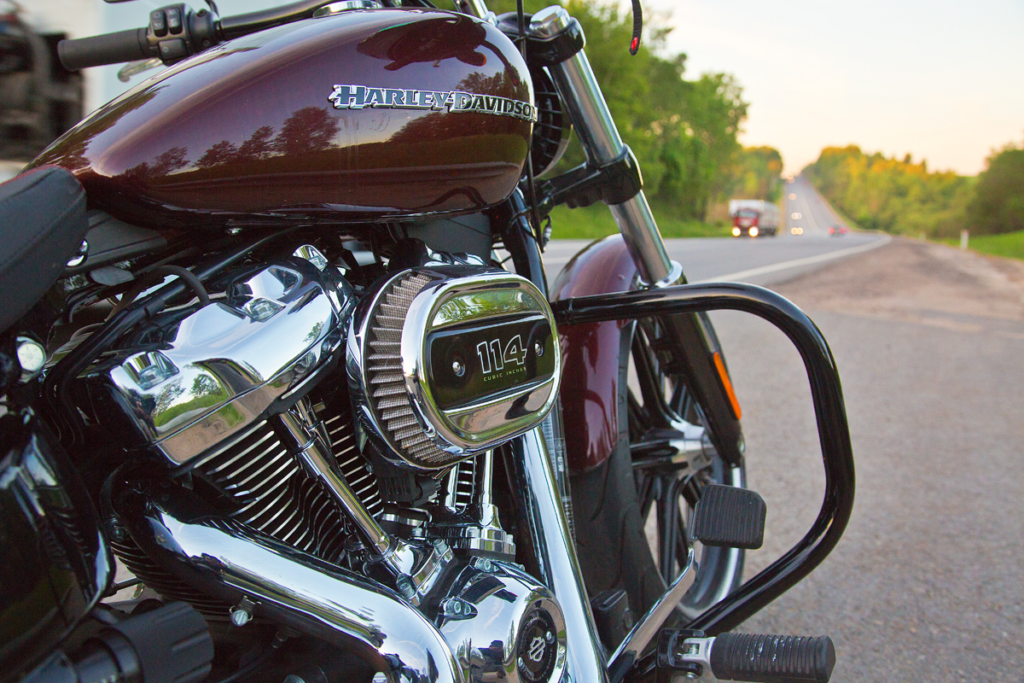 In this mode, the savage torque of the classic V-twin engine allowed me to immerse myself in the spirit of the Wild West. The sixth gear in Breakout, devoid of any extra weight in external accessories, stops struggling after 70 km/h! It's almost like an automatic transmission: once you switch to a higher gear on the highway… I mean, the "federal road of national importance," you can forget about the gearbox! You won't need it again until you're 300 kilometers down the road and need to refuel.
But you won't forget the specific riding position with your upper body slightly stretched forward (and with the endlessly wide handlebars, you'll have to stretch even with a height of 193 cm!). And your body will demand a break long before the fuel reserve light comes on. The Harley-Davidson Breakout is a true mobile exhibition of style, and as you know, you have to pay for style. The body, accustomed to the comfort of a soft chair and sweet pastries in the office, begged for mercy after the first 400 kilometers on the road, and there were another 600 to go, not counting the return journey.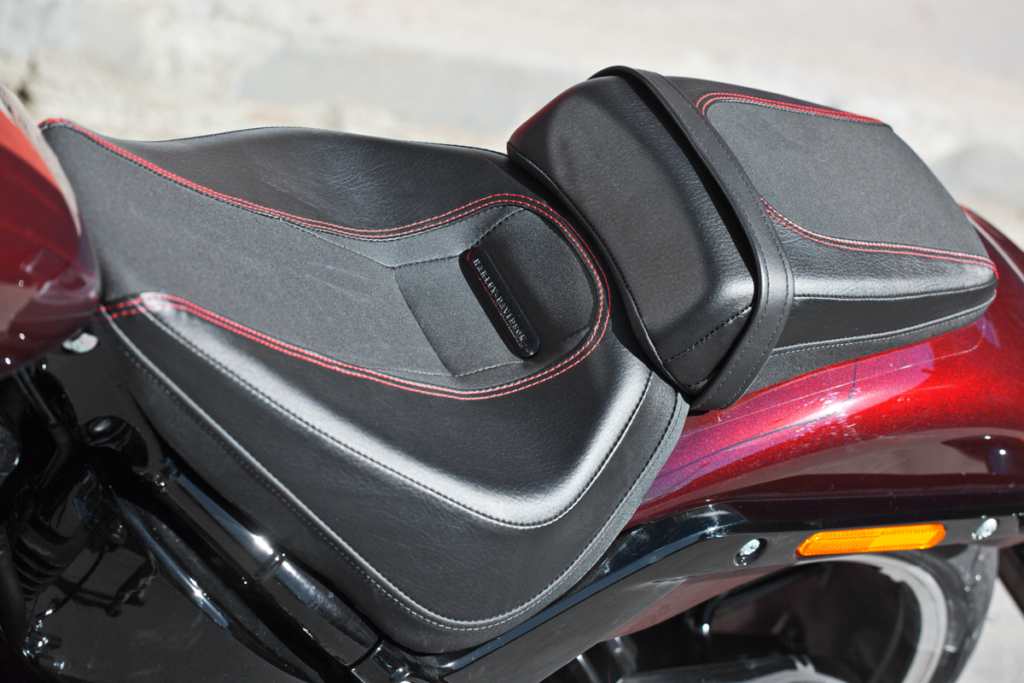 Is it a real nightmare for traveling? It depends on the rider's mental attitude. I believe I managed to grasp the rhythm and idea behind the creators of this model, and this rhythm isn't blues or rock, not modern techno or country music. In one of the translations from our Western partners' language, Breakout means "breakthrough." Perhaps, the minimalist format of the model is the music of breaking free from the comfort zone. It's different for everyone. For me, it's "classic" Metallica from the 1986 album. After all, Breakout is still the "wild chopper" of Peter Fonda, "Captain America," an uncompromising fugitive for freedom—with a tiny fuel tank, "wooden" suspension, and almost as crazy front fork angle pointing towards the horizon. You're unlikely to capture this elusive atmosphere of a bygone era on other Harley-Davidson models, except maybe on the discontinued Harley-Davidson Night Train.
So, what about the festival itself? Here, motorcyclists from Western and Eastern Europe, from all corners of Belarus and Russia, gather—around 10,000 participants in total. Heavy music, rivers of alcohol, the fallen bodies of "fighters"—it's a story for enthusiasts. I'll just say that I consider such events purely as a reason to hit the road rather than to revel in the company of heavy, protracted, positional battles with Bacchus. The return journey with the Breakout led me to philosophical thoughts about the comfortable 90 km/h cruising speed. I never thought I would write this. But with this motorcycle, it's exactly like that, and the 114-cubic-inch engine in such modes barely sips gasoline (remember the fantastic 4.3 liters per 100 kilometers?), and the tiny fuel tank turns into a solid container (I almost wrote about a good liter bottle of double malt whiskey—a festival memento). And at this speed, you can (and should!) take your time to inspect and avoid all the irregularities on the road, even though I used to think that the M1 highway was very smooth.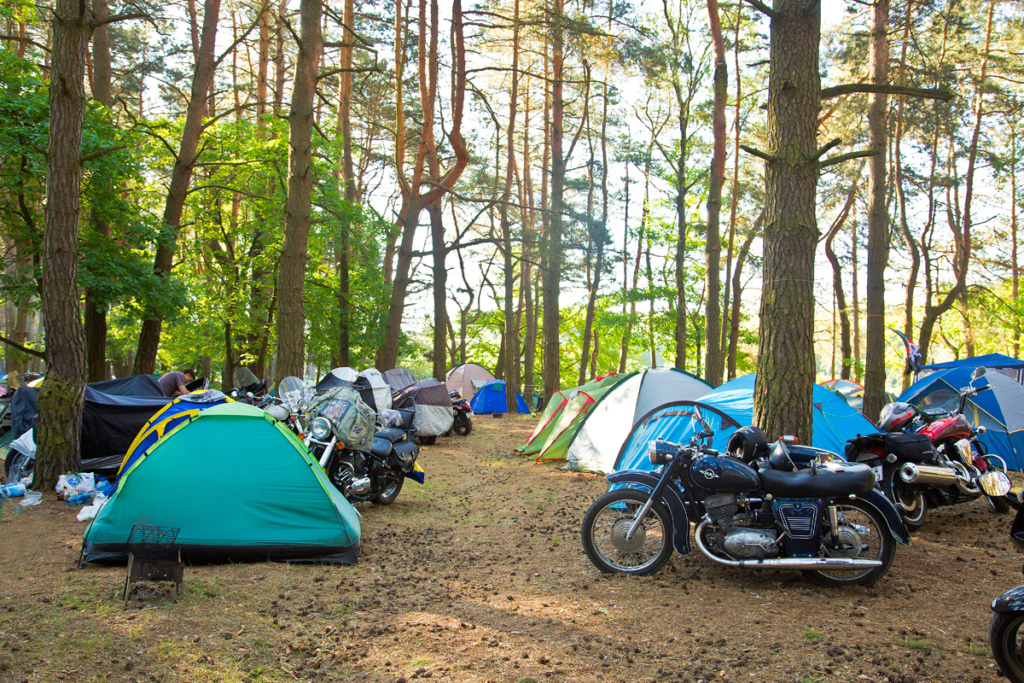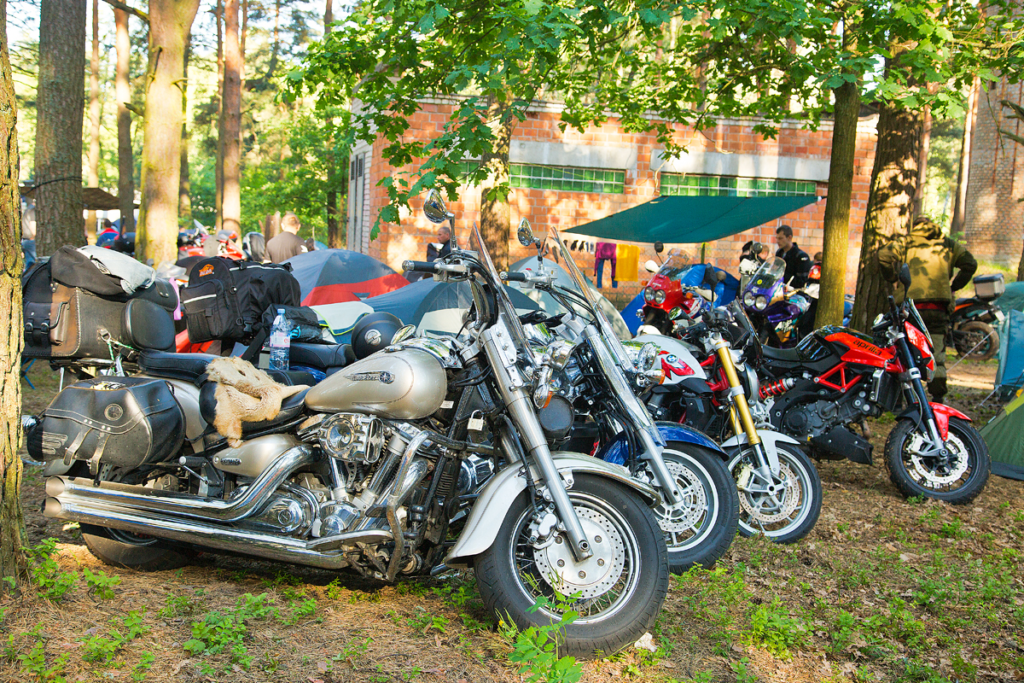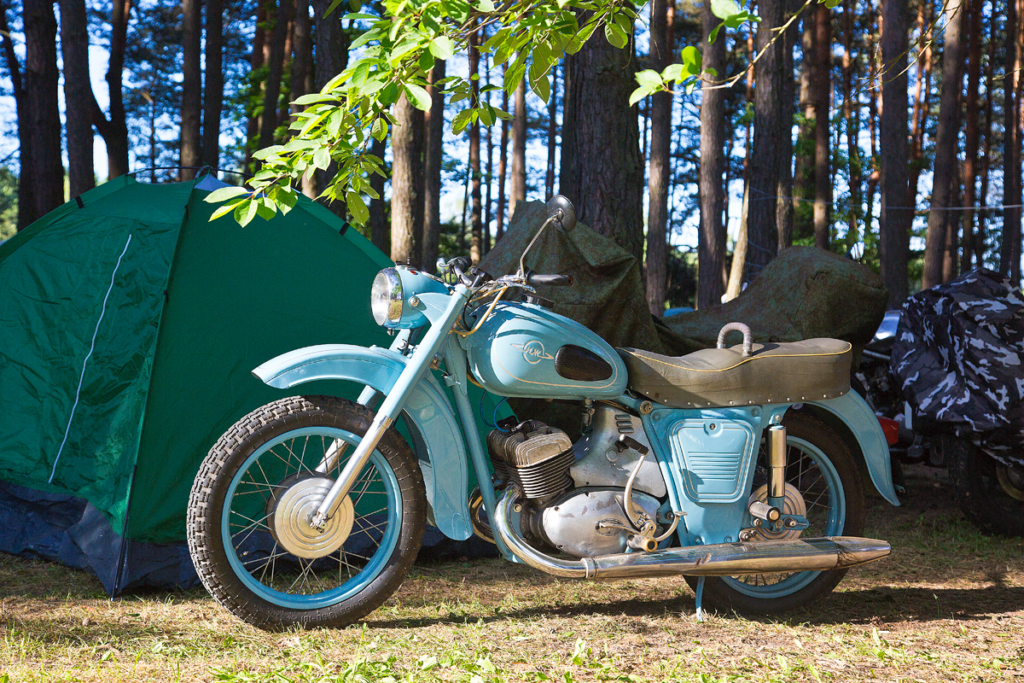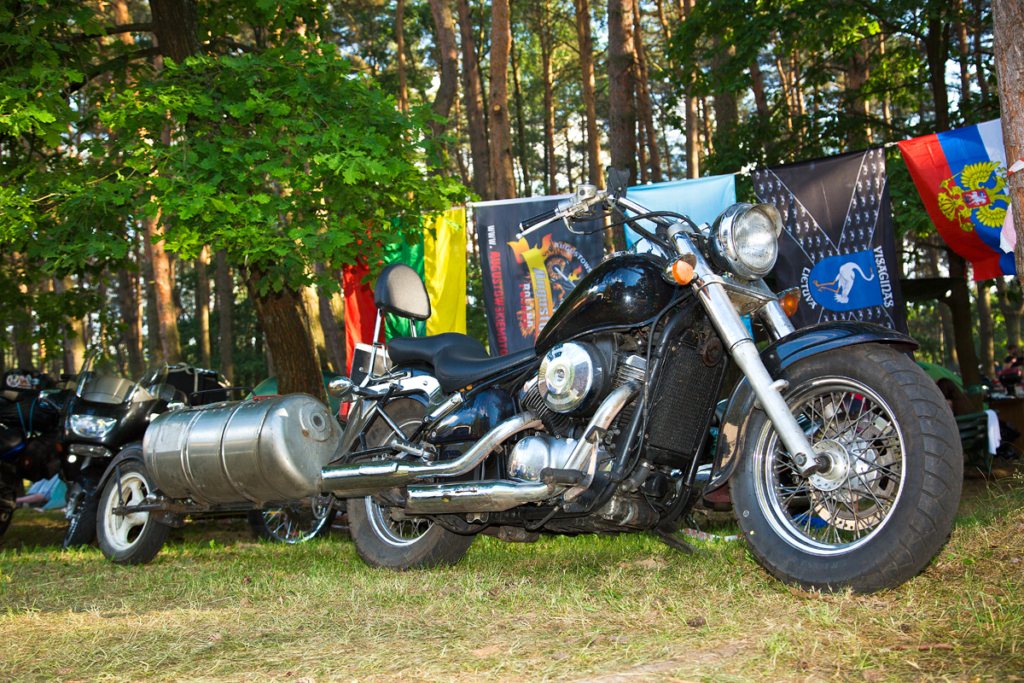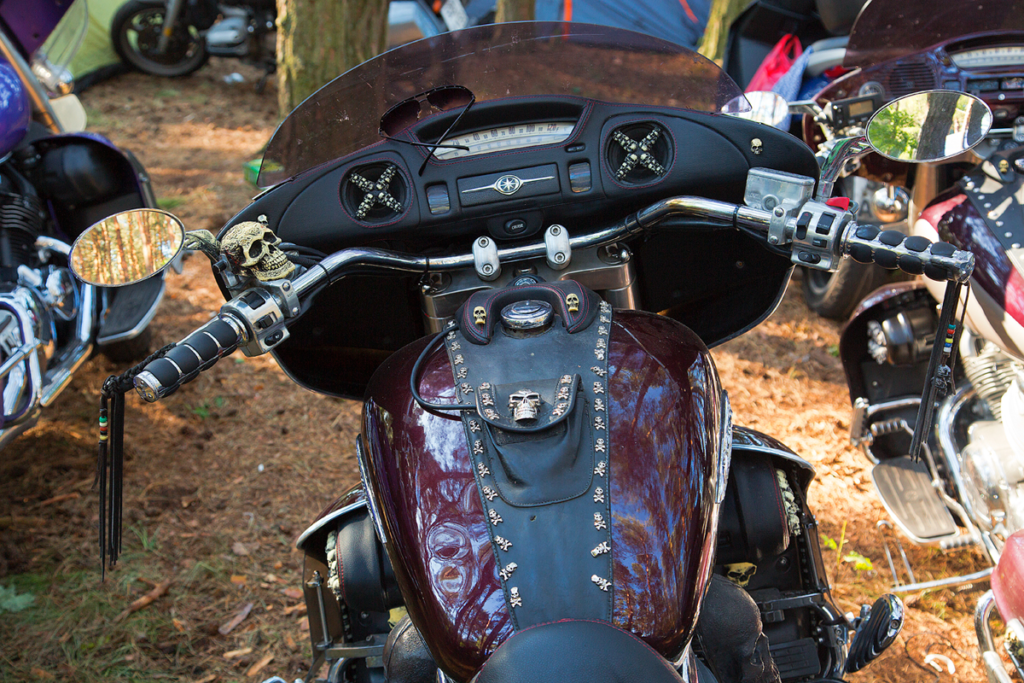 By the way, just a ten-minute ride from this gray ribbon stretching across all of Belarus, you'll find a completely different country with its small well-kept villages and castles! The Mir Castle Complex is a true portal to the Middle Ages. It was certainly worth visiting. Unfortunately, the eternal race against time allowed me to allocate only two hours for sightseeing, which is woefully insufficient. On the other hand, it's a good reason to come back.
As for Breakout, it continues to confidently devour miles in our Arizona, demanding money only for fuel and a car wash. But alas, our life together is coming to an end. I never thought I would regret this, but I've grown accustomed to this showstopper. I've begun to understand it, and, to be honest, I've gotten used to the constant attention. I don't know how the Americans managed it, but as I spent more time with this modern interpretation of the two-wheeled minimalism of the 60s, I started to absorb the spirit of that time and feel truly happy only on the road!
Perhaps this effect was unique to me because at the festival, all the Harleys I saw were real bastions of luxury, with numerous fairings, saddlebags, seats the size of sofas, and other spa salons and theaters. Of course, for travel, these two-wheeled limousines make much more sense and have every right to exist. However, these monsters stand no chance against an honest headwind and a direct handlebar with their characteristic riding position. This is the way to dissolve into the sunset on the horizon while listening to the deep rumble of the large-displacement V-twin and the accompaniment of the decent-sounding stock exhaust, leaving behind the world of daily hustle and endless imaginary problems.
P.S.: A bit of dull and uninteresting prose.
During the period since the last report, the motorcycle has covered an additional 2,500 kilometers. In essence, I only took it to the moto festival in Brest and back, and I rode it a bit in the capital's traffic jams. Due to the predominantly highway mileage, the average fuel consumption was only 5 liters per 100 kilometers. I used about 125 liters of gasoline, which cost approximately 5,500 rubles. This, together with the previous 41,100 rubles spent, totals 46,600 rubles.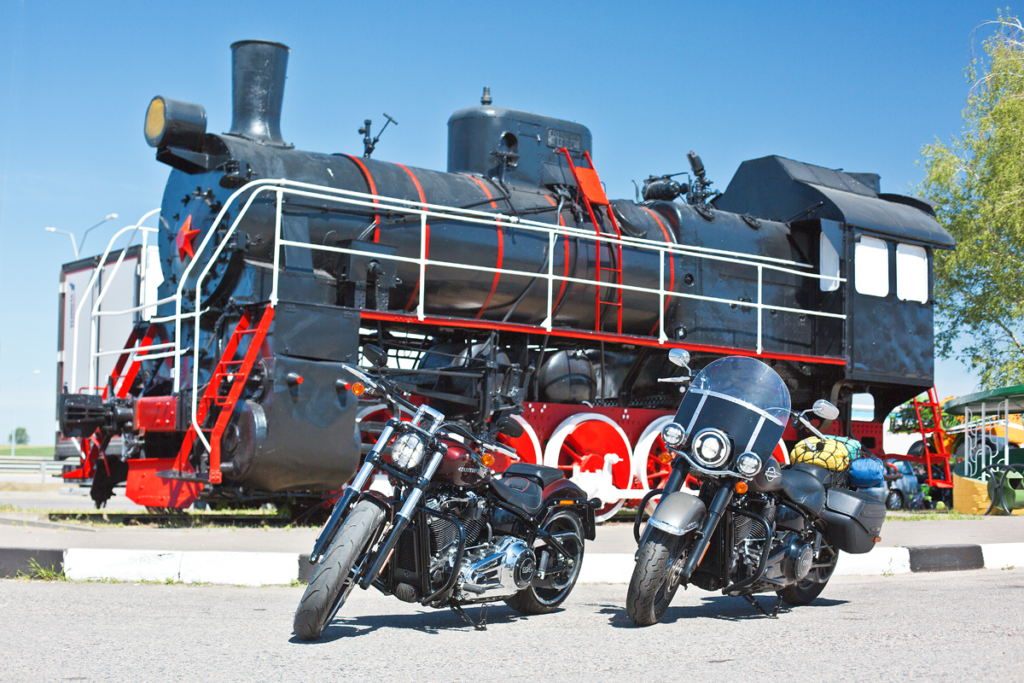 There is something common among all these modes of transportation. And what does the HD Heritage do next to the Harley-Davidson Breakout? It had a crucial mission: transporting a photographer. Read about how the Heritage handled this and the significant differences between the two Harleys in one of the upcoming issues of Avtoreview.
Last Record
The Breakout motorcycle didn't completely change my perception of motorbikes, but it gave them a new meaning. No matter how monotonous life can be and how relentlessly bosses can squeeze you, when you hop on a Harley-Davidson Breakout, true magic happens – similar to the transformation in the movie "The Mask" with Jim Carrey.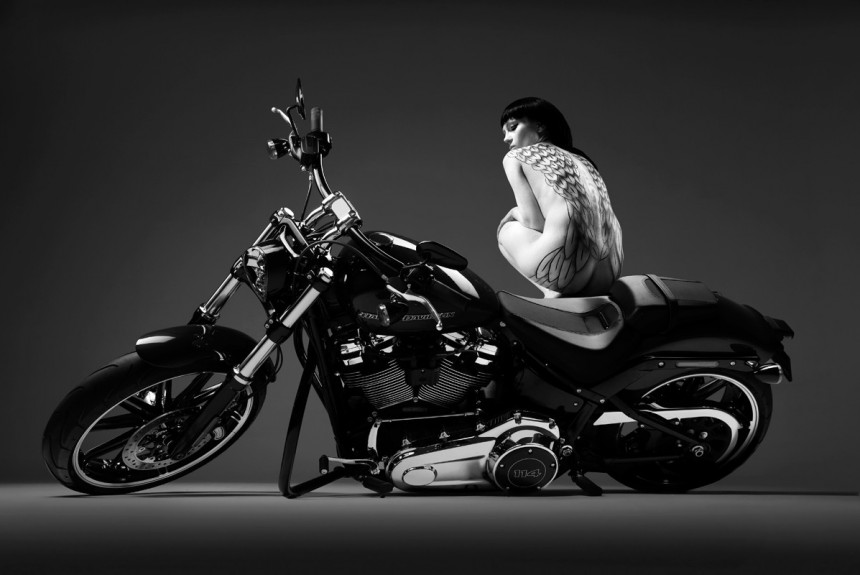 Even if you consider yourself ordinary, you instantly become a powerful alpha male. This factory custom changes your essence, and to resonate with your motorcycle, you start taking care of yourself, from physical fitness to your clothing style – thoughtful yet effortless. It's like having that perfectly casual three-day beard.
We part ways at the end of August, and I'll miss the low seat, distinctive riding posture, engine power, and the unique style of the motorcycle. While Breakout owners may often use it as a disguise, among them are genuine lone wolves who truly embody the spirit of freedom.
Final Calculations
Total mileage: 7,000 kilometers with no technical issues. Minimal expenses: 1,500 kilometers city riding at 7 liters per 100 kilometers, costing 5,000 rubles for fuel and 300 rubles for a wash. Combined with previous expenses, the total is 51,600 rubles.
A significant portion is the first service at 29,500 rubles. Harley-Davidson Breakout has average operating costs and benefits from a calm riding style, extending the lifespan of consumables like tires and brake pads for powerful motorcycles.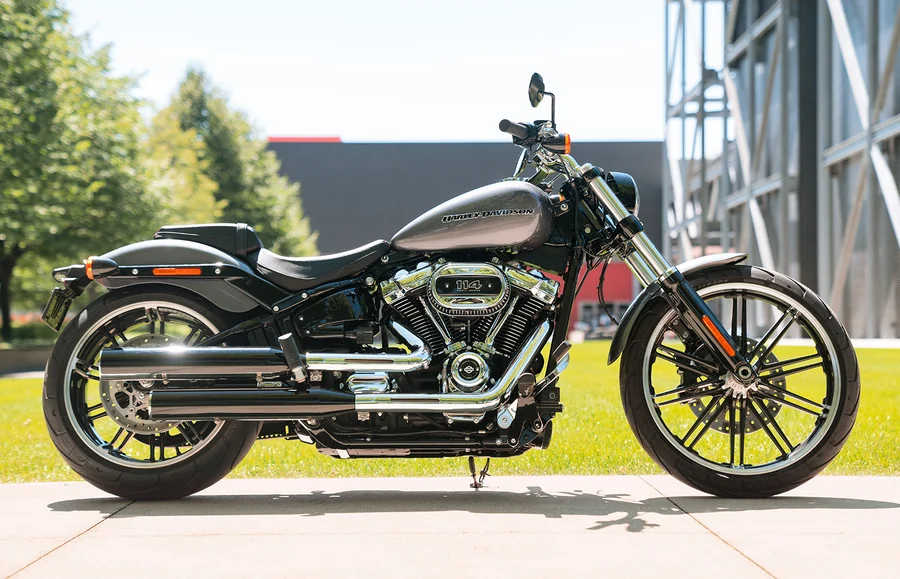 2022 Breakout Motorcycle | Harley-Davidson UK
Photo: Nikita Kolobanov, Stepan Schumacher

This is a translation. You can read the original articles here: Тест Harley-Davidson Breakout, запись третья: поездка на мотофестиваль в Брест and Тест Harley-Davidson Breakout, запись четвертая: до свидания, янки!