January 22, 2018
Summer road trips: a "hot road"
In hot weather the risk of a car accident is increasing  
Summer and sun. Heat challenges both a driver and his car. In summer, especially in the midday hours, driving is tough. When the temperature is higher than +28ºC, the performance reduces, a driver starts getting sleepy, his alertness and reaction time gradually reduce, pressure difference appears. When the temperature in the cabin reaches +40ºC, the risk of getting into a car accident increases by one third. Minor components of the car also have to operate at full capacity. Even road adhesion worsens. As a result, the risk of a car accident increases. To prevent car accidents, we recommend drivers to take care of their health and prepare for a car trip in advance.  
Tips for the driver
To drive in summer, wear light-coloured clothes of natural fabric. It will help your skin to "breathe" and also save you from overheating.
When the weather is hot, human body quickly becomes dehydrated. The body loses not only water but also the salts. In such cases, it may provoke micro-spasms of limb muscles.
Alertness reduces. Thus, you should take measures to somehow hold up fluids in the body (within due limits). You can drink a glass of tomato juice before going on a trip. It restores salt-water balance. The same effect has a fresh salad with cucumber and tomatoes. However, we don't recommend you to eat too much fatty food and sweets.
You should always have a bottle of mineral water. Take several sips every 10-15 minutes. It will be nice if you also take fruit drink or green tea. However, these drinks should not be too sweet.
To help your body easier cope with the heat, rinse the face and hands with cool water.
We recommend you to have a towel in your car, periodically moisten it and then put on your neck. It is better than fainting behind the wheel.
The heat affects drivers both physically and psychologically. They experience mood change, growing aggressiveness, and irritation.
The worst consequences may face the elderly. We recommend them to avoid travelling when the temperature is higher than +30ºC due to the risk of cardiovascular pathology. However, even if you are young, in case of sudden weakness, headache, excessive sweating, faint and nausea, muscle cramps you should immediately stop and ask the people around you for help (call the ambulance), seek a cool shady place and lie down even if it is a city lawn or a forest edge by the roadside. If this happens, undo the upper buttons, drink much water and pour it on your body to reduce the temperature.    
Choosing car-parking space
When you have to leave your car in the heat, its operating conditions become absolutely unacceptable. First of all, the glass becomes hot. If you immediately turn on the air conditioner, it may cause a rapid change of temperature that makes the glass fragile and easily broken. If it already has small cracks or breaches, it will happen even earlier.
Paint coating of the car body fades in the sunshine. If some of the body parts of your car were dirty, fading will be uneven and later it will become spotted.
The plastic dashboard in the cabin may even melt if the temperature is higher than 70-80ºC. It may happen under the scorching rays of the sun if you have no reflective film or plastic protection shields.
Taking into account the above mentioned, make sure you have left your car in an indoor parking or at least somewhere where there is some kind of protective overhang (or shade). This is extremely important for any car, especially the one with no air conditioning.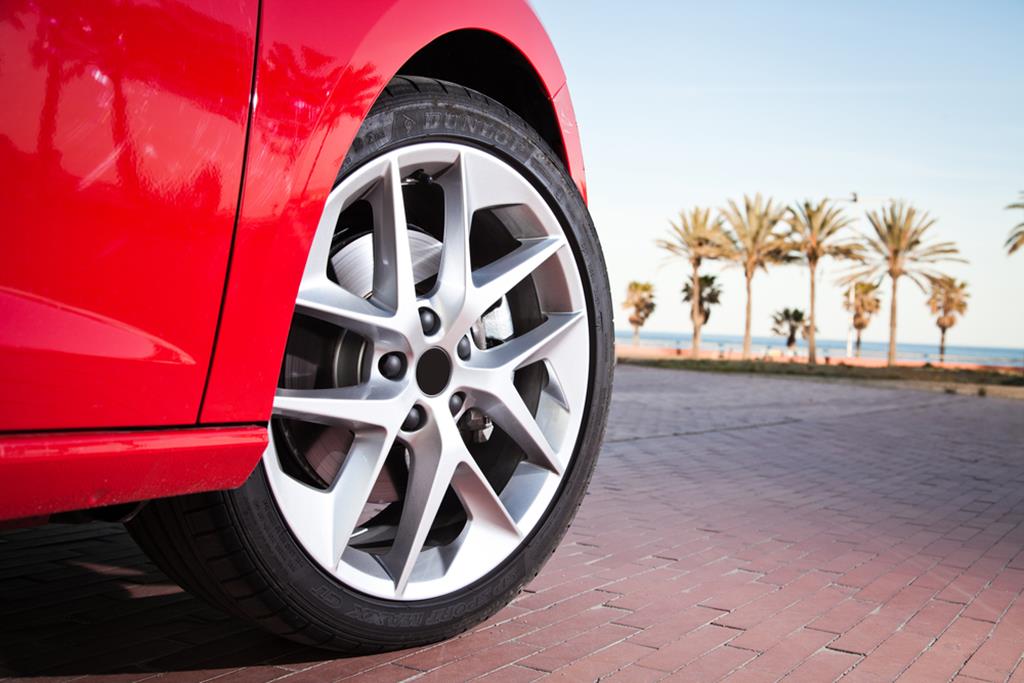 Tips for the car
When the weather is hot, monitor indicators of the thermometer. If while driving the arrow of your thermometer reaches the red zone, turn off the air conditioner. If you have no air conditioning, a car needs some time to cool down with the engine off. Find a cool and shady place and park your car there.
The red zone on the temperature sensor is a danger notice: the engine may overheat any minute or liquid may start pouring out of the engine room on the road. This is how antifreeze spills out. Wait for the car to cool down and add new antifreeze or plain water. Only after it, you can continue your journey.
The biggest problem when travelling in hot summer is engine overheating due to failures of the cooling system. These are:
– coolant leakage;
– pump and thermostat failure;
– dead fan, etc.
There are also several factors that reduce cooling system effectiveness and increase the risk of power-plant overheating. These are the following:
–  dirty radiator cores;
–  motor high load operation;
–  traffic jams;
–  off-road.
Operating air-conditioner may also cause overheating since compressor puts additional load on the engine.
To avoid overheating in hot weather, constantly monitor temperature indicator sensor. Before the hot season, carry out preventive maintenance of engine cooling system: check the antifreeze level, add more if necessary or replace it (since cooling fluids also have their shelf life), examine radiators and clear them of dirt.
Brake effectiveness in summer largely depends on the quality of brake fluid. If you use your vehicle in summer, the boiling temperature of this fluid should conform to manufacturer's recommendations. Keep in mind that over time brake fluid starts absorbing moisture from the air, thus, it loses its properties. That is why experts recommend replacing brake fluid with a new one before summer begins.
Even if brake fluid is okay, we recommend you to avoid hard braking since braking shoes run hot greatly. When their surface contacts with the brake disk, it does not provide the necessary effect. You can identify whether the brake shoe overheats or not by the changing brake pedal effort — it is getting more difficult to depress the pedal.
Keep in mind that in hot season it is dangerous to keep lighters, aerosol sprays, etc. in your car since they may explode.
Things to think ahead before the trip    
If your car battery is already over three years, replace it since it operates poorly under extreme temperatures. The older the battery, the worse it reacts to extremely high and low temperatures.
We recommend you to ask a car mechanic to examine your cooling system if you have not checked it for two years. This is a very important system that helps to cool down the engine and thus, ensures a proper operation of the air conditioner. Each year air conditioning system faces a reduction of coolant amount by 10%. Thus, in three years cooling capacity may severely weaken. That is why we recommend you to check the functionality of the key air conditioning components. This check including coolant filling will cost you about 100 Euro. However, if the cooling system breaks down, its repair or replacement will cost you a fortune.
Make sure the radiator of your car is filled with fresh cooler, and not just water. We recommend you also to check it for corrosion.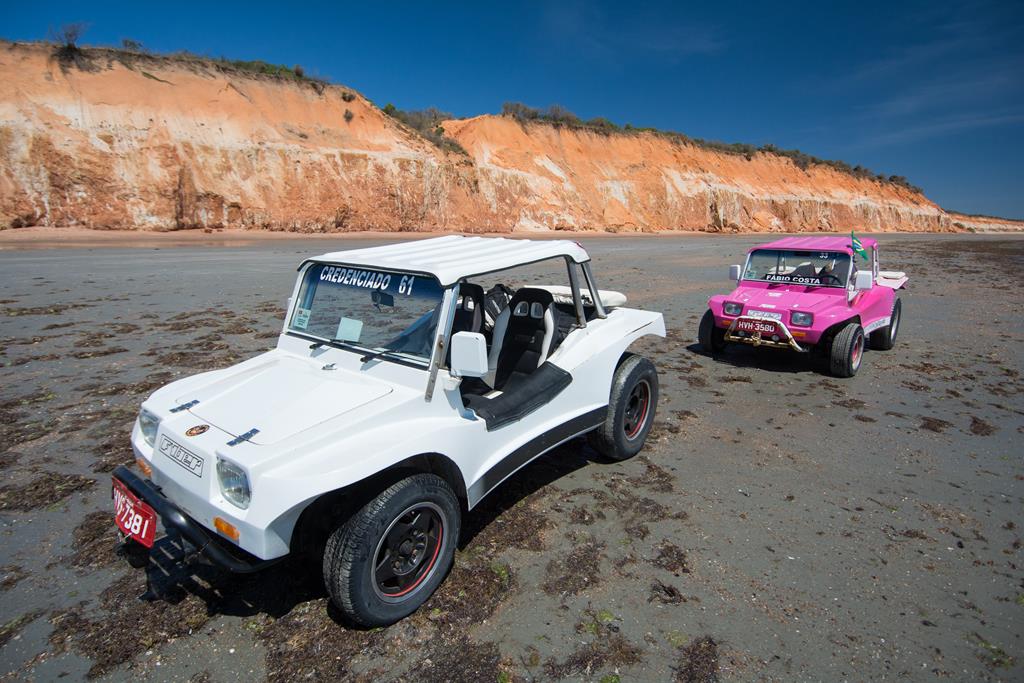 Monitor the condition of tires. First of all, monitor the tire pressure, especially before going on a long trip. If tires are worn and have cracks, they may explode in hot weather. At a high speed, it may result in a serious car crash.
Thus, travelling in hot weather can be more comfortable if you stick to these recommendations. Don't forget to take your IDL first. Apply for it in advance and always keep it on hand.