June 17, 2019
How to rent a car in Portugal
Car rental is a good way to see the country with your own eyes. A car trip across Portugal is an absolute pleasure. However, beforehand get to know some of the rental features in order to save money and time.
Documents required to rent a car
To rent a car in Portugal, you must provide a rental company clerk with your international passport, credit card, valid driving license. Your driving experience must be at least 1+ years. The minimum driving age is 25 years while the maximum is 75 years. If you are 19 to 24, rental companies may extort additional fees for a "novice driver" (up to 5 Euro a day). Rental companies require particularly a credit card (they don't take a cash deposit) to block a certain amount of money as a deposit. You will get your deposit back after you return a car. Don't forget your International Driving License!
Aspects of car rental in Portugal
In Portugal, there are many cars with mechanical transmission and diesel engines. That's okay for rental companies.
When you sign a car hire contract, don't forget to clarify the following points:
whether it is allowed to cross the border and the insurance is valid;

whether you are allowed to move to the islands by ferry;  

whether there is limited mileage (daily or else);

whether fuel policy "full/empty tank" is in action;

whether it is allowed to travel through Gibraltar, etc.
The thing is that each rental agency, even the most popular one, has its own principles. You can't help it if you have already signed the contract. Thus, look through the contract attentively.
Thus, you'd better rent and return a car with a full tank. Otherwise, you will have to pay a service fee for refuelling (around 25 Euro). However, not everyone can return a car with an empty tank. By the way, Portugal is among the countries with the most expensive fuel. At the local gas stations, you can buy diesel fuel, as well as unleaded petrol 95 and 98.   
The general rule here is the earlier you book a car, the cheaper the rental. July and August are high tourist season in Portugal. According to the rule, you may book only a vehicle class. We recommend you to rent a car for several days. In this case, that will be cheaper for you.
Car rental is available in large cities or at airports. You can rent a car from such well-known companies as Europcar, Hertz, Sixt, Avis, Budget, Thrifty, and Dollar or contact local companies.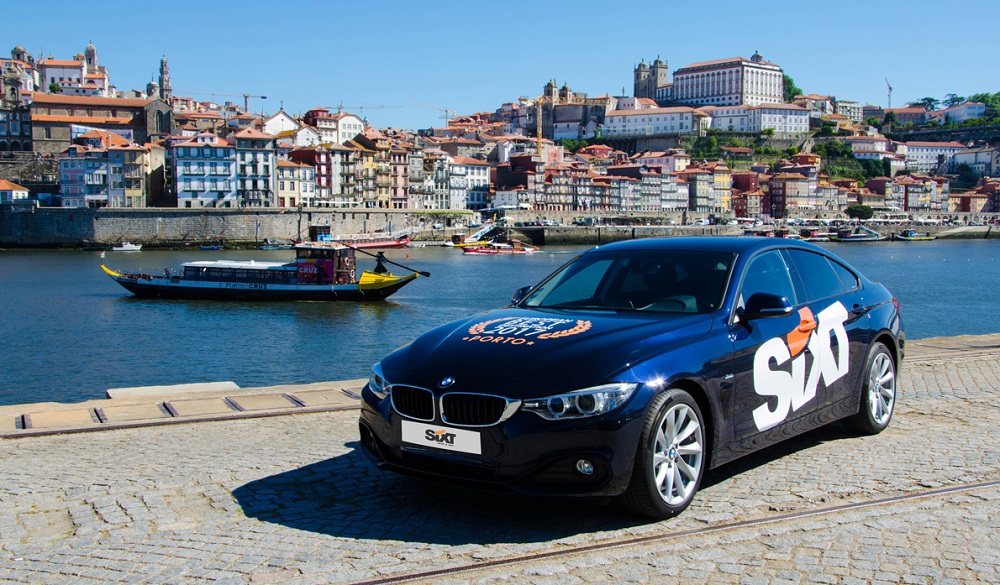 If you are going to rent a car after 11 pm, you may be charged extra 40 Euro. When you get the car, inspect it carefully, specify any damage and scratches in the inspection certificate. We also recommend you to take photos or video of the car from every side paying special attention to mirrors, tires, wheels. You should also check whether there are pads and antennas inside the car, mark the fuel level.
If there is a car accident, immediately contact your rental company. They will tell you what to do, call the police and insurance company.  
When returning a car, show a clerk the state of the car and ask him to indicate that you have no claims.
Insurance: how to choose the best option
All types of standard insurance (third-party liability), auto theft and damage insurance (with franchise) are already included in the cost if you rent a car on one of these websites: Rentalcars, Autoeurope, Economybookings. If you have found a car on any other website, check what is included in the insurance. Quite often rental companies show you the cost without standard insurance and then add it during the booking or when you are going to sign a rental contract.
The amount blocked on your credit card (deposit) usually includes a franchise, fuel deposit and VAT. You may choose a full insurance without a franchise. In this case, the deposit amount will be reduced.
Driving on toll roads (green lane)
Portugal is the only country that uses Electronic Tolls payment system (through ViaVerde transponder). Thus, you cannot pay Electronic Toll with cash or credit card. Rental companies always offer their clients a ViaVerde device. To rent a transponder, you will have to pay 8-12 Euro a week. You need to connect your credit card to the transponder. In some cases, rental companies may block a deposit of around 47 Euro on your credit card. The device shall be attached to the windscreen. It records every time you drive on toll roads. Usually the payment will be withdrawn from your credit card in several days after you return a car. Those who pay via a transponder have a specially separated green lane to drive on. Moreover, you may accidentally enter this toll road, and if you have no transponder, you will be fined. The latter you may get many months later after your trip. By the way, the cost of toll road travel in Portugal is about 1 Euro per 10 km of road.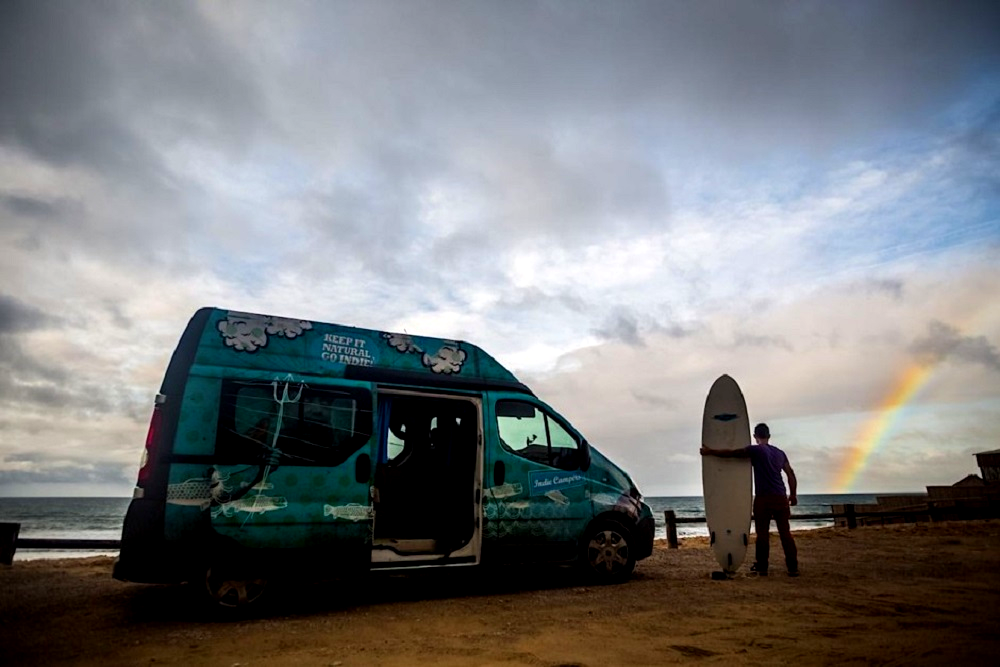 In general, Portugal is a small European country one can easily travel far and wide by car. You can go in the mountains and to the beach, visit fairytale palaces and mysterious monasteries, and this car trip will be special and unforgettable and memorable experience for sure. Don't forget to take your International Driving License. And if you still don't have it, don't waste the chance and apply here.  
Have a safe trip to Portugal!