April 13, 2018
Honeymoon on the road
Why go on a trip right after the wedding?
Honeymoon on a trip usually allows the newlyweds to enjoy not only the company of each other but also some tourist attractions. Thus, when you share these positive emotions that every trip is filled with, you build a stronger relationship with your beloved and it also allows you to keep such a happy moment in your memory for years to come.
In this article, we are going to tell you how to prepare yourself for a honeymoon in a car, where to go right after the wedding and what to keep in mind.
How to plan a honeymoon on the road
First of all, decide where you would like to go — abroad (Europe) or some place in your home country. When it comes to prices, the situation is pretty similar, therefore this factor does not much affect your choice.
However, the thing that really matters is a car that you are going to drive. This aspect goes hand in hand with the financial resources the couple possesses. We are not talking about luxury cars. When you go on a long trip, there are two things that really matter — convenience and comfort. In such a case, you do not necessarily need to travel by your own car. You can rent a car onsite as soon as you come to Europe or Israel, for instance. If your travel route includes mountain areas, you'd better rent an offroader. A big trunk will be of great importance if you are going to camp wild, i.e. in hard-to-reach mountains or woods (then you will have to take sleeping bags, tents, plenty of water, food, fuel, etc.). If you are going to visit different countries and cities, it is better for you not to buy food and spend the night in a hotel.
The route also depends on the time you are going to spend on your honeymoon. Couples usually spend 10-12 days on a car trip. However, you can go on a three-week trip.
The packing list
You should pay attention to many aspects in order not to get your knickers in a twist. It will be better if the newlyweds first take advice from someone who already has experience going on a honeymoon trip by car.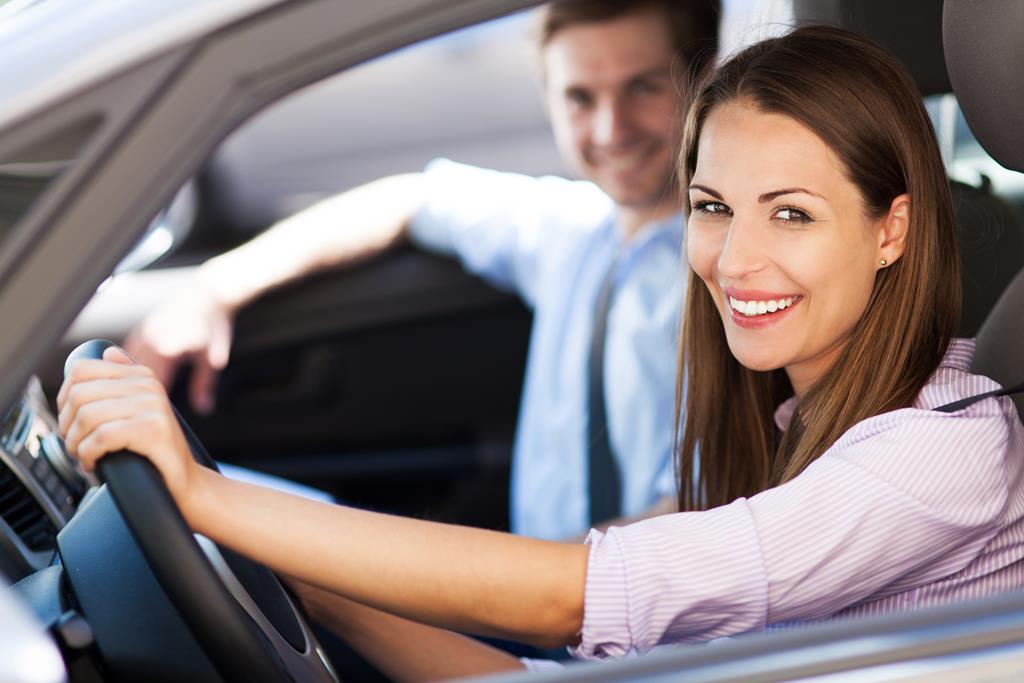 First of all, pack your documents, including an International Driving Permit. Don't forget your marriage certificate (many hotels offer discounts to the newlyweds), passport, certificate of health insurance, as well as flight tickets (if your car journey starts in another country). When all documents are packed, make up your mind about money. Cash and credit cards allow you to choose between different payment methods. However, there are cases when there are no cash machines on site. To avoid this, put money in different pockets and different places inside your car.
We don't recommend the newlyweds to take too much clothing. First of all, you will definitely buy some clothes during your trip, secondly, it is better to take something versatile that does not require additional handling, like jeans, T-shirts, and sweaters (no need to iron) and sneakers (if we talk about shoes). Don't forget about your evening wear for special occasions. Therefore, you should pack a pair of your evening shoes, moccasins (sneakers) and flip-flops.
Find some place for your gadgets, chargers, and batteries. Make sure you did not forget to pack additional memory cards. That can be a real disaster when you are trying to capture something memorable and your battery is already low. We strongly recommend each spouse to take his/her own toiletry travel kit, though one toothpaste tube may be enough.
We also recommend you to buy souvenirs for your relatives and friends. However, they should not be expensive, but at the same time, you should not buy keychains or fridge magnets. We suggest you first discuss what both of you are going to buy before making a purchase. However, avoid buying heavy and bulky goods. Keep in mind that your car has limited interior space.
If a wife can't drive the car, a husband will have to be behind the wheel all the time. Thus, he can not pay equal attention to both the road and his wife. It influences safety. That is why a young wife should not be offended at the lack of interest from her husband or his answers not to the point. During stops make sure the driver gets enough rest and let him switch to any physical activity. That can be anything that helps him relax — badminton, a slow walk along the road, a meal snack and a cup of tea together or half an hour nap.
Let's now talk about the way you should organize your sleep when on the road. A passenger can have a nap on the road putting a travel pillow under his head. However, a driver should enjoy a complete rest. Therefore, in a warm season, you can spread an iso mat on a lovely glade under the trees. If the weather is cold or it is raining, tilt your seat and try to get some sleep right in the car. At night you can sleep in a sleeping bag or stay in a hotel. We recommend the newlyweds to buy sleeping bags with the left and right zipper. In this case, you can connect two sleeping bags into one for you to keep warm.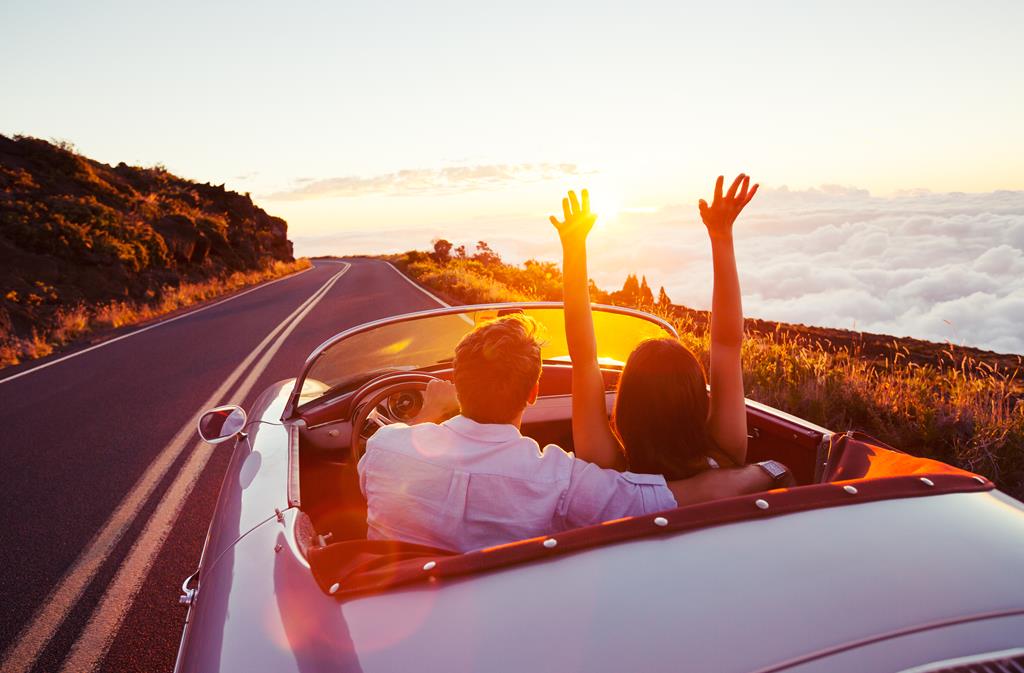 In summary, honeymoon on the road is not only filled with joy and happiness. However, it is a very troublesome issue. Therefore, do not worry. There is no such problem that can't be solved. We are quite sure that your first journey will be pleasant and unforgettable. Thank you for attention and don't forget your International Driving Permit!