March 12, 2018
Helpful tips for those who travel to Cyprus
Cyprus as a perfect place for a car trip
Cyprus is a very quiet and at the same time attractive place for the tourists. Cyprus has earned its reputation for being one of the best vacation places in Europe. Today its charming beauty and mysticism attract millions of tourists. You can rediscover this island again and again. This place seems to be made for constant discoveries. It is lost in mythology and the spirit of history.
There are many benefits of travelling across Cyprus by car:
a big variety of car rental agencies. The service is affordable and awesome;

public transport is poorly developed;

guided sightseeing tours are expensive;

perfect road conditions;

all tourist attractions are located such that a single full tank will be enough to see all of them;

road traffic is well-organized, road users obey traffic rules. Drivers do not cut off other cars. Car accidents happen once in a blue moon;

criminal accidents happen quite rarely. Locals don't even lock their cars.
The cheapest ways to travel across Cyprus
We recommend tourists to cooperate and join a large group (4-5 people) to split expenses equally.
To register a rental agreement, you need the following documents:
international driving permit;

international passport.
To rent a car in Cyprus, you should not be under 25 years old. The minimum driving experience should not be less than three years. Cash will be enough to pay your rent.
We recommend you to rent a car in advance. In this case, you can:
choose from a variety of cars (various classes and brands);

enjoy low-cost rental;

look through car rental agency reviews.
To rent a car with automatic transmission and air conditioner, you need to pay about 35-40 Euro. Keep in mind that the minimal rental period is 24 hours. We recommend you to receive and return the rental car with a full tank. The cost of petrol in Cyprus is about 1 Euro and a quarter per litre.
Moreover, in order not to provide your credit card where 300 Euro will be frozen in case of repair, we recommend you to choose comprehensive insurance (15 Euro).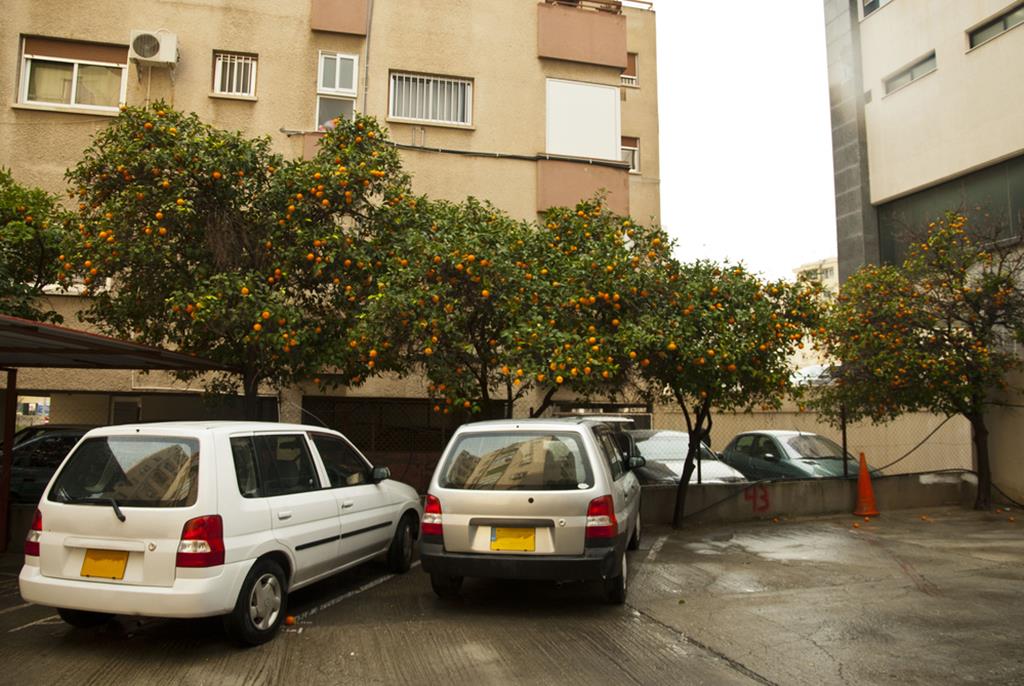 To reserve a car at the hotel, you will have to pay even more (hotel markups on service provided).
Driving tips in Cyprus
You can drive from Ayia Napa in the east to Paphos in the west by car. This road will take you just three hours. A car trip to Cyprus will be exciting and unforgettable.
Cyprus is a left-hand drive country, however, cars here are right-hand drive. Thus, we recommend you to practice a little before going far away.
Almost half of Cyprian roads are absolutely straight, however, another half are mountain spiral roads which have many dangerous turns. Road signs are clear and easily understood both in English and Greek.
Blood alcohol concentration should not be more than 0.04%. You are not allowed to talk on your mobile phone if you have no hands-free. The maximum allowed speed on highways is 100 km/h, while the minimum is 65 km/h. In the city, you are allowed to drive no faster than 50 km/h, in the countryside your speed should not be more than 80 km/h.
Rental cars in Cyprus have red license plates that start with Z. Thus, the people around (as well as police enforcers) can differentiate between locals and tourists. That is why they treat them with indulgence. However, serious violation of traffic rules is ruthlessly stopped, and in Cyprus tourists are often fined. Thus, we recommend you not to exceed the speed limit, drive unbuckled and violate any other local rules since fines in Cyprus are very big.
We strongly recommend you to break no squares with local police enforcers. Otherwise, tourists start facing many problems.
Carjacking in Cyprus happens once in a blue moon since nowhere to hide them. However, passersby may accidentally scratch your car or break the window. Tourists themselves throw parties and when they are drunk and in high spirits they can scrape the cars standing in the street.
Make sure you have a good roadmap. Otherwise, enter all the information you need into your navigator.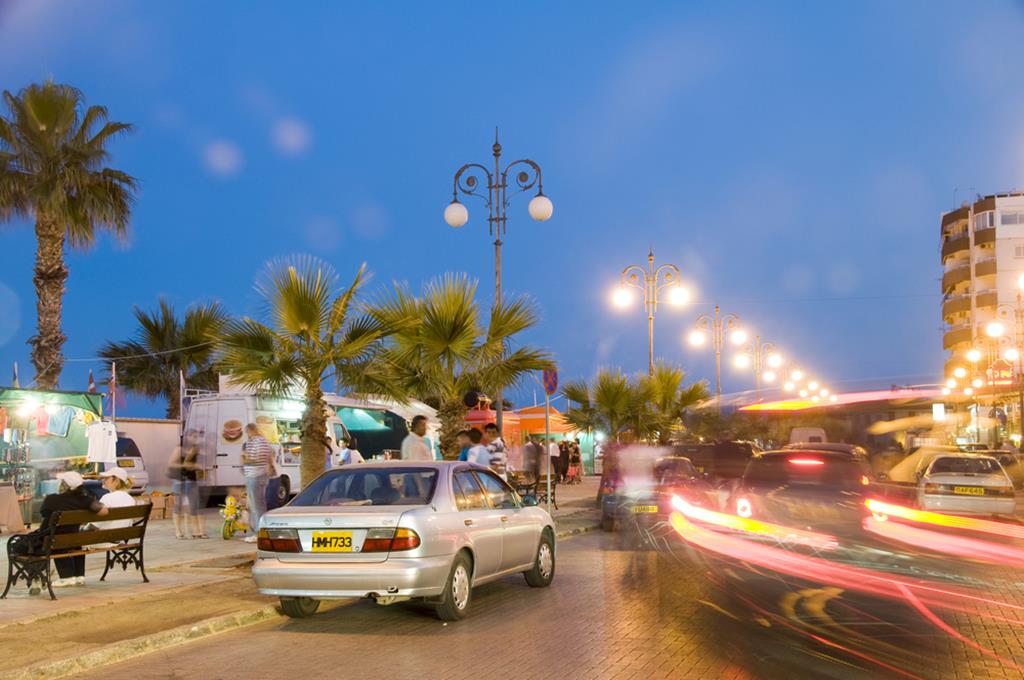 The possible route may look as follows: South Cyprus: Larnaca – Lemesos – Paphos – Polis – Trodos. From there, you can go to the northern part of the island in Nicosia. North Cyprus: Nicosia – Famagusta – the Karpass Peninsula – Kantara Castle – Kyrenia. It means that the best way to discover the beauties and secrets of Cyprus is to take a road trip. We wish you impressive discoveries and safe trips! Do not forget to take your International Driving Permit!