September 18, 2017
Driving in Japan: What You Need to Know
Exotic Japan — a real traveller's paradise
Unique culture, extraordinary Oriental lifestyle, a big variety of sightseeings, latest scientific achievements transformed into state-of-the-art technologies — that is what attracts here millions of tourists each year. Many of them prefer not to visit well-worn tourist routes. They rent a car in Japan instead and explore the country through the windows.
At first glance, Japanese traditions may seem awkward and unattainable. However, foreigners driving in Japan should see it with their own eyes. Japan is friendly for the tourists who are ready to discover its wonders. Samurais, geishas, bonsai, origami, palaces and temples, volcanoes and mountains — they weave a spell over the travellers.
Driving in Japan: what you need to know
Large toll highways in Japan connect large cities of the country into one network.
Japan is a right-hand drive country and there is left-hand traffic. In the beginning, it may annoy you a little. However, road conditions here are perfect and highways are nearly perfect. You can enjoy it if you rent a car. Foreigners driving in Japan usually enjoy a terrific road surface marking that goes perfectly well with the original road signs. There are sewerage facilities across the borders that even in heavy rain protect the road from puddles. Water in the drain forms small brooks where fish and crayfish live.
Tourists driving in Japan observe that roads in Japan are so clean that even in heavy rain there is absolutely no dirt. Thus, Japanese cars are always in good condition and natives almost never use car washes. If you would like to rent a car here, keep in mind that Japanese cars are not equipped with headlamp washers.
Traffic lights help to organize the traffic properly and avoid enormous traffic jams. 99% of Japanese crossroads are equipped with traffic lights. Rent a car and see that there are traffic lights every 100 or even 50 metres.
There are lovely electronic boards along the roads where tourists driving in Japan can read useful information. These boards inform the drivers about the repair program on the road.
Continuous lines between traffic lanes have large metal dividers. At night these road dividers flash. It prevents the drivers from changing lanes. By the way, foreigners driving in Japan should take into account that changing lanes (and especially cutting off other cars) is not accepted in this country.
Video surveillance on Japanese roads is truly considered one of the best in the world.
At the approach to the zebra crossings, tourists driving in Japan can see hieroglyphs on the pavement that always seem strange to them. In fact, there is nothing special about these symbols. They encourage drivers to slow down before the zebra crossing. Generally Japanese are slow drivers. Car accidents happen once in a blue moon. Toll rural highways are designed for a faster traffic. Drunk driving is not allowed.
There are many motor bikes in Japan. According to Statista.com, in 2015, there were around 77.4 million motor vehicles in use in Japan. Quite often Japanese police patrol the streets on motor bikes. Unlike many other countries, motor vehicle drivers here strictly obey traffic rules. That is why they provide no risks to the people around.
There are no exceptions for the tourists driving in Japan who don't obey the traffic rules. Penalties even in case of minor violation are very strict including license suspension and imprisonment.
Music roads a real hit in Japan. They work just like music boxes. The road has small humps that are difficult to see at first sight. While driving on this highway, the wheels of your car perceive all the humps as if they were the notes and that's how the music is born.
Foreigners driving in Japan should keep in mind that International Driving Permit in Japan (IDL) is not valid. To use your private car, you should exchange your ID License for the Japan driving license. The whole procedure is pretty simple and free of undue formality.
The nuances of using a rental car in Japan
We recommend tourists driving in Japan to rent a car online. That will save time and effort. Click here to find out some more tips for travelling on the cheap.
To rent a car in Japan, you should:
– have an International Driving Permit (ID License) that conforms to the Geneva Convention;
– apply for the JCI (Japanese certificate of insurance). The cost of this certificate is calculated based on several factors: a driver's age, accident rates and availability of airbags.
If you need a car with automatic transmission, book it in advance. Cars with automatic transmission are in scarce supply. Thus, it may take a long time to confirm it.
Usually, car rental agencies provide timely and effective service. It allows tourists driving in Japan to plan their travel routes quickly and bluntly. In most cases, rental agencies provide you with a comfortable car that will never turn your trip into a nightmare.
After you have received your invoice and car registration documents, compare all the data with your voucher. Sometimes employees at car rental agencies try to add optional insurance or service behind the client's back.
When the rental is finally processed and you get the car, you start facing new challenges. If you want to park your car, that will be hard to find an appropriate parking lot. Besides, it is very expensive. Natives register parking lots with the police and pay them according to the tariff. The closer the parking lot to the downtown, the more expensive it is. Statista.com shows that in 2011, the index for parking lots decreased by 0.5 points compared to the base year 2010. The price level increased to 103.4 index points in 2015.
Most street parking lots have special block stops (small borders). They control the driver and help him not to go outside of parking space.
Seasoned parking attendants and guides help drivers to be quick on the uptake and find a free place to park their cars. After you have returned the car, please:
-ask employees of car rental agency to visually inspect the car for signs of defects;
-ask them to formally sign an acceptance certificate. Keep the invoice and the acceptance certificate for several months.
Before you return the car, remove any rubbish from the cabin and get your luggage out of it.
We wish you to travel to Japan, rent a car and feel yourself a real Japanese. Don't forget to apply for the IDL!
How to drive in Japan with US driver license
And what if you are an American? Keep in mind that Americans cannot drive in Japan with only a U.S. driver license. If you are found driving in Japan without Japan driving license, you may be fined, arrested or even deported from the country.
How to obtain driving licenses for Japan?
You should apply for and get your IDL before going to Japan. Tourists driving in Japan should keep it in mind. You cannot get it somewhere in Japan. Consider that international driving permit does not replace valid US state license. You should use it as a supplementary document. Foreigners driving in Japan should have a valid US license apart from the international driving permit.
Those Americans who live in Japan can convert their valid US driver license to a Japan driving license. However, the Embassy does not provide such service. Japanese driver's license translation is also not available here.
The cost of the international driving permit is only $20 (not more).
To get your Japan driver license, first obtain an official Japanese driver's license translation. Japan Auto Federation (JAF) is responsible for it. Usually, it takes 2 weeks for JAF to prepare your driver's license translation. The price of it is equal to ¥7,000 (50 Euro or $70). Then you should gather all the required documents. As soon as you get your driver's license translation, go to the Licensing Center.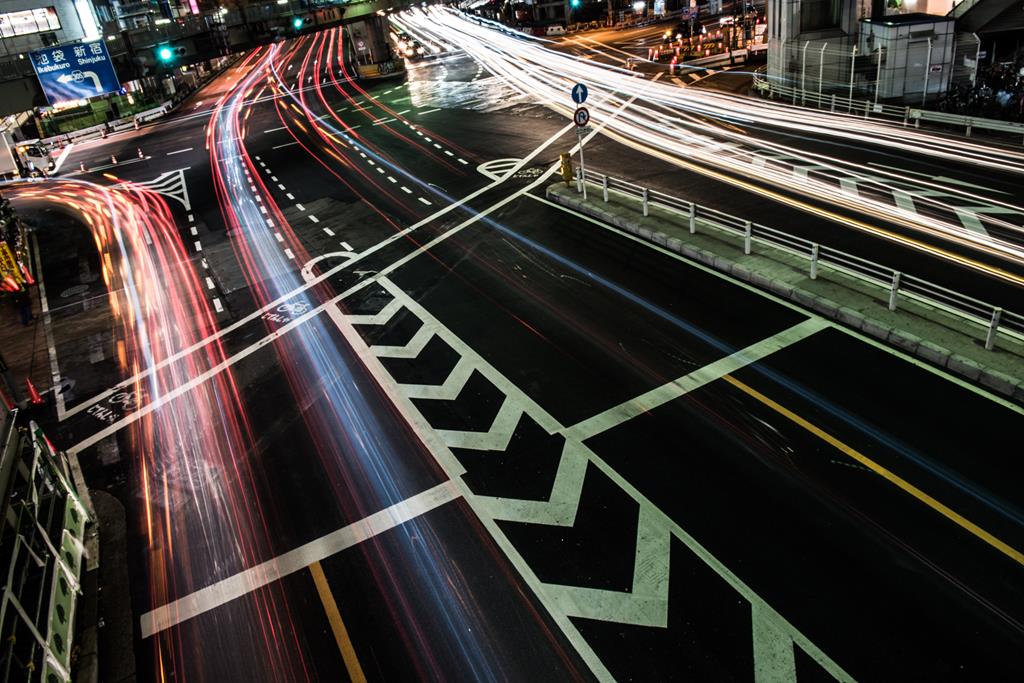 To get driving licenses for Japan, you should go through lots of procedures. However, we recommend you to stay positive and enjoy the country with your International driving permit!