May 20, 2019
Car TVs
Portable car TV has for a long time been a great way to brighten up a long journey for passengers. Smartphone and tablet lose in this regard, because they have a very small screen size or it's inconvenient to mount them in the cabin. LCD TVs have made radical changes in the possibility of passengers' leisure activities through watching movies and TV programs. Now you can install almost any TV in the car. Some even mount a 30-inch LCD panel: you can do this inside the SUV, placing the screen in the back of the rear seat. But the real car digital TVs, of course, have not so large diagonal. They imply a simple installation and watching any video in a short time. The screen diagonal of these TVs varies from 6 to 12 inches. But installation of larger devices may cause some problems. In this article, let's try to figure out which models you should choose and which ones you should watch out.
Car TV categories
There are no powerful and expensive components in car TVs, because they aren't laptops. A sufficiently high-quality device can be purchased for a relatively inexpensive amount (about one hundred dollars). Of course, we are not talking about expensive and prestigious cars like Bentley. For them, TVs are ordered individually, with a gold-plated case and leather remote control.
Small TVs are attached to the roof of the cabin using brackets or special suction cups, they are so light. Actually, there are many installation ways. Some devices are able to provide the user with a clock, alarm clock and calendar. Moreover, the embedded software has even simple games. Also here you can set the on/off timer – an excellent option in car TVs.
Another type of these devices is a headrest TV. However, there is usually no advanced functionality in such devices. Sometimes these TVs are considered outdated. The fact is that the monitor display of headrests TVs has a very modest resolution (800 x 480 pixels). The software is also unlikely to please – it isn't able to play even somehow "heavy" files.
Nevertheless, even such a car device has its advantages (as well as, in fact, disadvantages).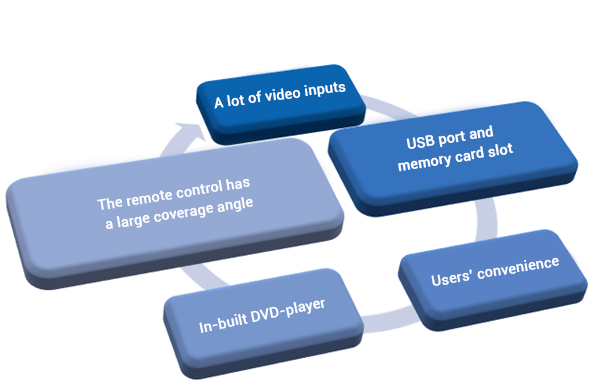 Of course, this device is definitely unavailable to the driver (which is good – he won't be distracted). This type of TV also doesn't have a TV tuner. The screen resolution, as already mentioned, is low. There is no support for MKV-files.
TV in the form of a rearview mirror can be found for a number of years. But it's difficult to say that the picture is contrast – the mirror layer hinders. However, it's still possible to watch a movie. Such a device requires 12 V for powering. It is very inexpensive, but it is practically impossible to externally distinguish it from an ordinary car mirror. When using such a monitor, brightness adjustment is available. It's very important, since with a low brightness parameter, you can not see the picture at all when the sun is shining from behind. The monitor also has a problem, namely, that the device doesn't have a memory card slot or at least a USB interface. Only AV inputs are offered to a user. Therefore, AVEL AVS0410BM is primarily intended for connecting a rear view camera. No one will carry a DVD player in the car either.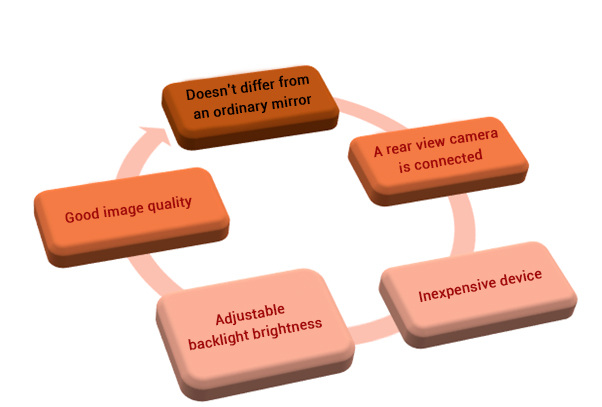 But you will have to look for a different mount in some cars, and the image is not too large.
TV tuner availability
Those huge LCD panels that can be installed in the cabin of SUVs and passenger GAZelles won't be considered. We are interested in small devices. At the same time, only ones that equipped with a TV tuner has the right to be called TV (otherwise it's just a monitor for watching video content).
Interestingly, the presence of a TV tuner still doesn't mean anything. It is necessary to first clarify whether it is analog or digital. Yes, there are still car TVs on the  shelves, capable of getting only an analog signal. In principle, you can watch TV like this. But, for example, in Russia, a broadcasting of analog television will be stopped in 2019. After that, watching TV channels will be possible only with the help of a TV tuner. However, it must be admitted that people in a car more often watch what is stored on a USB stick or memory card.
Surprisingly, the presence of a digital TV tuner means nothing. Some models of car TVs were released a long time ago – more than four or five years. Such devices can be equipped with a support of only DVB-T standard. Its broadcasting in Russia didn't last very long, now it's stopped. In a word, it's not possible to get a digital signal on such a TV. If this is very important, you need to look for a car TV with DVB-T2.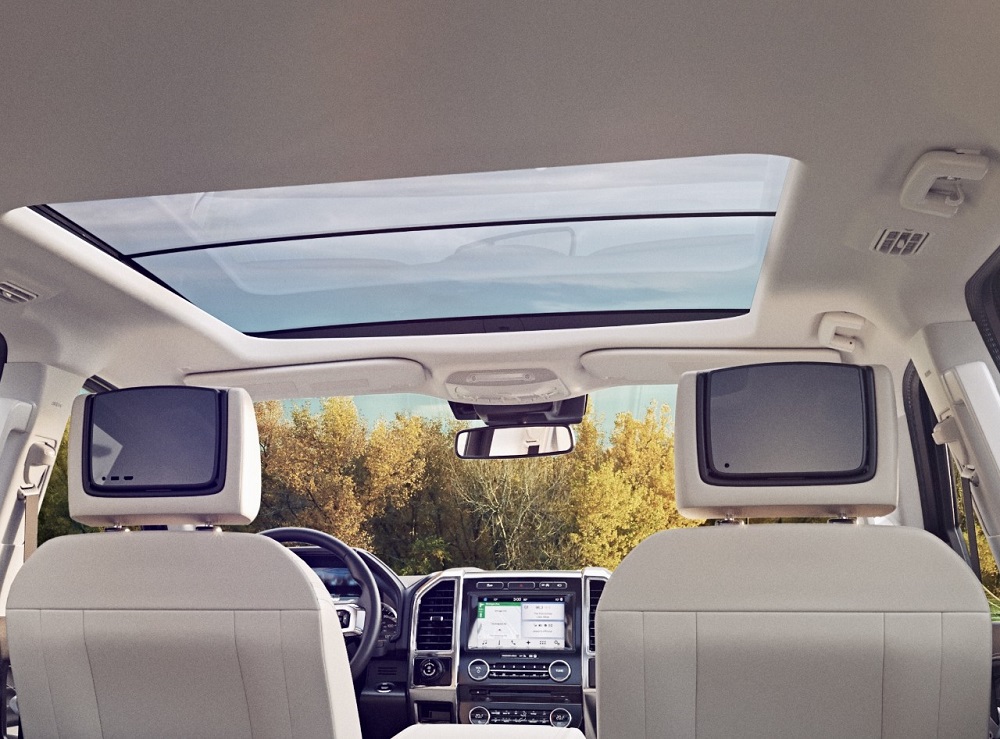 Don't forget about safety, even when watching TV shows right in the car. It is especially important to always have a driver's license. And when it is an international one, many problems are left behind. But if you still don't have an international driver's license, you can easily and quickly process it on our website. With an international driving license, you can travel in a car with or without a TV.