September 07, 2018
Traffic regulations in Finland
Finnish roads are wonderful. But you can't drive on them without compliance with certain rules. In this article we will tell you which traffic rules are always followed by Finns, and what a foreigner should take into account, traveling by car around the land of the thousand lakes.
Documents that all drivers must have
In order to have no problems with travel on Finnish highways, you need to take care of the availability of four main documents: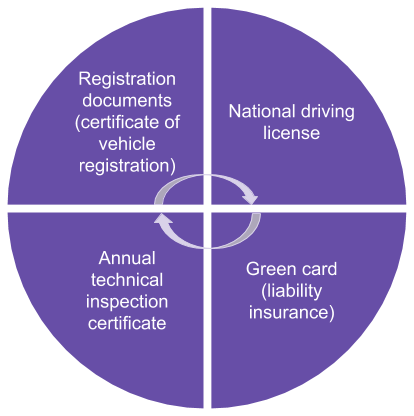 That means, every driver must have with him:
1) a national driving license issued by the official authority of the country of residence;
2) registration documents valid in the country of the vehicle registration (for passenger cars, a certificate of vehicle registration is enough); a confirmation that the driver has the right to drive a vehicle, if it's registered to another name (power of attorney), however, in practice it isn't checked;
3) an annual technical inspection certificate (in practice they do not ask about it, but the Finnish police have the right to check the vehicle condition of any traffic participant "in the field");
4) a liability insurance of the car owner: "Green card" or similar insurance, valid in Finland. This insurance is sometimes asked, both at the entrance and the exit from the country. "Green card" is an international insurance certificate of vehicle owners' civil liability, an insurance policy, the form of which is filled-in on green paper (hence the name).
The "Green Card" confirms the existence of compulsory motor third party liability insurance (MTPL) on the territory of all countries included in the "Green Card" system. In Russia, you can also buy insurance separately for Ukraine-Belarus-Moldova.
The "Green Card" issued by an authorized insurer in Russia exempts from the need for additional civil liability insurance in another state.
An insurance contract is concluded for a period of 15 days to one year.
In addition to Finland, the Green Card System countries include: Austria, Albania, Andorra, Belarus, Belgium, Bulgaria, Bosnia-Herzegovina, Great Britain, Hungary, Germany, Greece, Denmark, Israel, Iran, Ireland, Iceland, Spain, Italy, Cyprus, Latvia, Lithuania, Luxembourg, Macedonia, Malta, Morocco, Moldova, the Netherlands, Norway, Poland, Portugal, Romania, Serbia, Slovakia, Tunisia, Turkey, Ukraine, France, Croatia, the Czech Republic, Montenegro, Switzerland, Sweden, Estonia (44 countries).
If the vehicle is driven by a driver living in a country outside of Schengen, a passport with a valid Schengen visa is required, as well as medical insurance for all participants of the trip. The latter must be valid for all states that have concluded the Schengen Agreement.
Tracking cameras on Finnish roads and speed limits
A compliance with the speed limits by drivers on the motorways is monitored by thousands of speed control cameras. On motorways, you can't drive at a speed exceeding 120 km/h. If the car is driven in a built-up area, its speed shouldn't be more than 50 km/h, and outside built-up area – more than 80 km/h. As soon as the sign indicating the beginning of a built-up area appears, the speed limit immediately comes into effect. At the same time, in many built-up areas, there is a speed limit of 30 or 10 km/h, indicated by road signs.
In winter, a lower speed limit is established: on most roads the maximum speed is reduced from 100 km/h to 80 km/h. On motorways, where a speed of 120 km/h is permitted in summer, a restriction to 100 km/h is imposed in winter. On some sections of road there are electronic light panels indicating changes in the speed limit depending on weather and climate conditions.
For a campervan, a maximum speed of 80 km/h is set.
In Finland, anti-radar is prohibited not only to use, but also to own.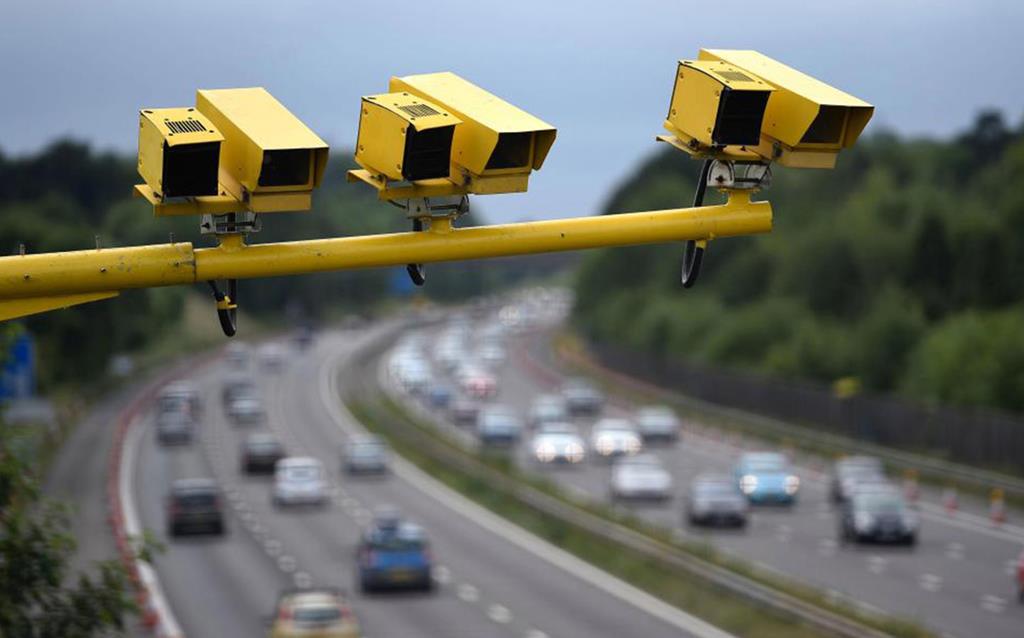 Penalties for violators of speed limits
Speeding fines in Finland are differentiated depending on the percentage of the limit.
Exceeding the speed from 24 to 26 km/h – 14 day-fines in built-up area and 12 day-fines outside built-up area.
Exceeding the speed from 27 to 29 km/h – 16 day-fines in built-up area and 14 day-fines outside built-up area.
Exceeding the speed from 30 to 32 km/h – 18 day-fines in built-up area and 16 day-fines outside built-up area.
Exceeding the speed from 33 to 35 km/h – 20 day-fines in built-up area and 18 day-fines outside built-up area.
Exceeding the speed from 36 to 38 km/h – 22 day-fines in built-up area and 20 day-fines outside built-up area.
Exceeding the speed from 39 to 41 km/h – 24 day-fines in built-up area and 22 day-fines outside built-up area.
Exceeding the speed from 42 to 44 km/h – 26 day-fines in built-up area and 24 day-fines outside built-up area.
Exceeding the speed from 45 to 47 km/h – 28 day-fines in built-up area and 26 day-fines outside built-up area.
Exceeding the speed from 48 to 50 km/h – court (in built-up area) and 28 day-fines outside built-up area.
Exceeding the speed from 51 km/h – court.
Penalties for other violations
In Finland, a penalty for traffic rules violation can be calculated by so-called day-fines. The day-fine is calculated as follows: the net profit, which represents the amount of monthly income after deducting taxes, is deducted €255. The result is divided by 60. In addition, the presence of each minor in care reduces the amount of the day-fine by €3. The minimum amount of the day-fine is €6.
All penalty tickets are issued by police. Their payment must be made at any bank within two weeks. All violations of traffic rules in Finland are recorded in the register. A driver fined three times within one year for traffic regulations violation is imposed a ban on driving a car in Finland. A gross or systematic violation of traffic rules and unpaid fines, along with a ban on driving, may cause a refusal to issue a visa to enter the country.
| | |
| --- | --- |
| Traffic violation | Penalty |
| Non-compliance with traffic signs | €100 |
| Running a red light | €64 |
| Reckless driving | €70 |
| Throwing rubbish on the road | €100 |
| Talking on a mobile phone without a hands-free headset | €100 |
| Illegal parking | €10-40 |
| Unfastened seat belt | €70 |
Other traffic regulations
Overtaking cars ahead is allowed on condition that this maneuver won't cause disturbance and harm to other road users. It is forbidden to overtake on uphills, bends, near crossroads, with displacement of oncoming traffic cars or overtaken ones to the roadside. This entails severe penalties and even leads to the deprivation of driver's license.
Regardless, the driver or the passenger is a person in the car, he or she must be fastened with a seat belt. This rule doesn't make exceptions for those who sit in front or back. If a child is in the car, you must put him in a child seat or fasten with the appropriate size belt.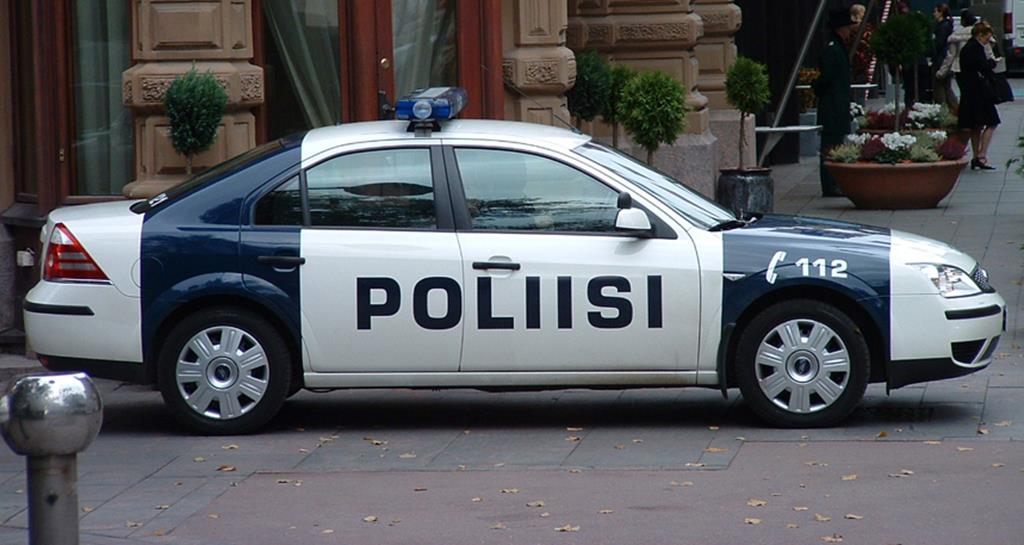 All cars at any time go only with the lights on. This requirement applies to driving on all types of Finnish roads (urban, country, motorways).
For more than 15 years (since January 1, 2003) in Finland, a hands-free headset is required when talking on a mobile phone while driving a car. In addition, it is forbidden to use stereo, players, televisions and other telecommunication devices while driving, if this prevents the driver from concentrating on the traffic.
You can't tint car's glass with a film (a transparence of the windscreen should be at least 75%, and the side front windows – at least 70%).
A car should have "snow tires" for all three winter months. According to the law, a tread pattern depth of snow tires should be at least three millimeters. New snow tires have a tread depth of 7-8 mm.
If there is an inadequate driver at the wheel
This is what people under alcohol and/or drugs influence are considered to be in Finland. Drunk driving is strongly discouraged, and if the driver in this condition also causes an accident, he won't receive insurance compensation. Drunken drivers are "caught" at control police stations, where they are offered to have a check with an alcohol tester. If the alcohol blood content is more than 0.5 ppm, the driver should be delivered to the police station for a checkup and a possible medical examination. His driving license is withdrawn, then a fine of €200 is imposed or a decision on the deprivation of liberty is made. 1.2 ppm is considered the lower limit of strong alcoholic intoxication.
What to do if there is an accident on the Finnish road
If an accident with victims and/or involving moose occurred, any witness/party must call 112 (emergency telephone number) or 10022 (police) – without a city code, and from any payphone – for free. The call requires the following information: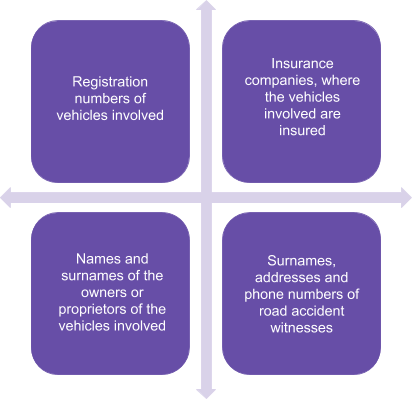 The driving culture is very high in Finland. Nobody moves across and overtakes, especially speeding. All road users are courteous and precautionary. In this situation, it is very prestigious to have an international driving license. Registration of such license is made by our site. We invite you to issue an international driving license without any formalities, quickly and easily!