January 18, 2019
Renting a car in Turkey
Turkey is a tourist paradise. Many guests prefer to travel around the country on their own, in particular using rented car. Why not? It's convenient and practical. We will tell you how to reserve a car faster and better, how to find the best rental company, and what you can see in Turkey from the car window.
Preparing documents
As most tourists enter the country via air harbors, car rental offices located at airports are very convenient. But even when you are at home, you should take care of reserving your car via the Internet. As a rule, almost all sites for car rental have a clear, convenient interface with translations into various languages. Right on the site you can select the point where the car will be taken and indicate the place of its delivery. Remember that making a reservation with a bank card entails writing off a 10 % prepayment of the car rental amount.
To rent a car in Turkey, you should provide the rental company with a passport, a ticket, Visa or MasterCard credit cards, a driver's license. The ticket is required in order to know the flight number – so the company can optimally plan its work: to meet the renter at the airport with a sign.
However, you can find such companies, where no prepayment, card number and deposit are required, and payment can be made in cash directly on site. The car rental company Cizgi rent car is the example.
The cost of car rental in Turkey
If the car is rented in a large (big) firm, you don't have to worry about returning it exactly in the city where you took it – you can return it anywhere, after having agreed it with the company's employees.
On the card, in addition to the rental cost, the amount up to $1000 is immediately blocked, which will be returned after receiving the car. The total rental amount also includes an insurance with a zero franchise.
The full car rental will depend on the price policy of the car rental company, the type of engine and the class of the car. Since fuel in Turkey is expensive, it is better to take a car with a diesel engine.
Of course, the demand for car rental is higher in a high tourist season. Consequently, the cost of rent will also be high during this period.
The difference in rental prices in different parts of the country is also significant. If this is a tourist region, where there are always a lot of foreigners, the cost of renting a car will be higher by 20-30%.
Another Turkish feature is the difficulty of choosing a car with an automatic transmission. In addition, such a rent will cost more.
As usual, renting a car for a few days will be more expensive than renting for a long period (a month or more).
When renting a car at the hotel, the cost increases by about 30% compared to the normal price of a car rented at a specialized firm.
In general, a range of prices is wide enough, from $30 to $100 per day for a car.
Traffic rules in Turkey
Turkey is among the first places in Europe in terms of the accidents number primarily due to local driving traditions.
Car are stopped very rarely (if someone is really going crazy). The driving style of the Turks is somewhat chaotic, many also run a red and exceed the permissible speed. But in general, nothing extreme on the roads is observed, although the Turks signal anywhere and everywhere, for reason and without it.
But if you are pulled over, a fine on the spot will cost 25% less. You can bargain if the violation is not related to the speed limit.
Remember that if you even quite a bit drank and got behind the wheel, insurance won't work after an accident, and not the insurance company, but you will have to pay damages. Although the permissible level of alcohol for drivers in Turkey is 0.5 ‰.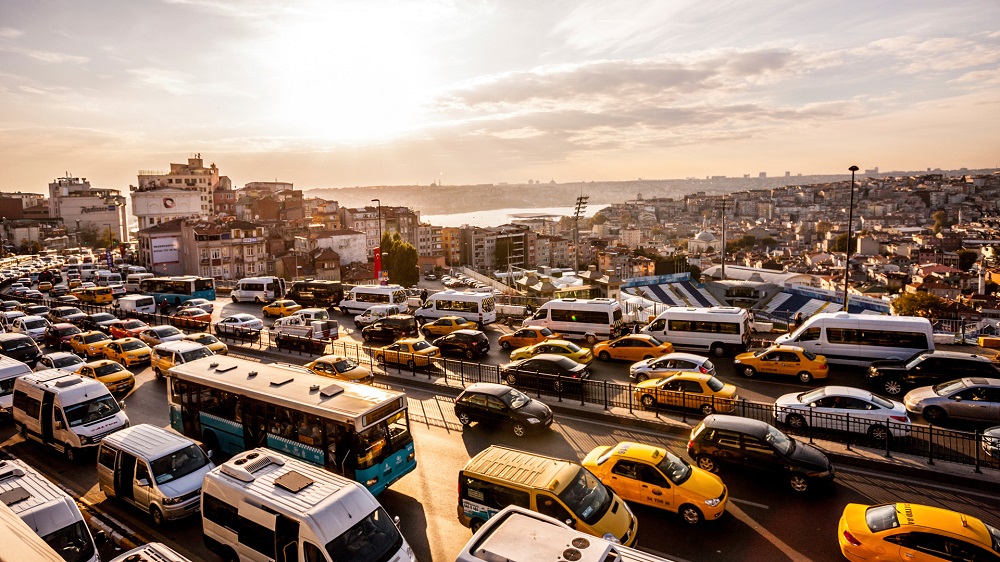 Also, you mustn't exceed the speed in a built-up area- 50 km/h, on a highway – 90 km/h, on motorways – 120 km/h.
Everyone is fastened in the car. A first aid kit and a reflective triangle are also required. When renting a car, pay attention to their availability.
Quality of roads in Turkey and peculiarities of payment for travel
Basically, Turkish roads are in good condition. Many tunnels have lighting and excellent markings. The road surface doesn't cause any complaints. Turkey is a country with a modern road network, and it's nice and easy to travel by car there.
In Turkey, some motorway sections are paid. They are distinguished by increased speed. Actually, we pay for speed. It is not necessary to drive on them, because they are parallel to usual free roads. A fee is also charged for traveling on some bridges. First of all, bridges across the Bosphorus Strait are important for travelers. Three of them are toll: the Bosphorus Bridge, the Fatih Sultan Mehmet Bridge and the Yavuz Sultan Selim Bridge. The fourth toll bridge in the Istanbul area is the Osman Gazi Bridge. It is laid through gulf of Izmit and located 50 km from the city. Also, there is the toll Eurasia tunnel under the Bosphorus Strait.
In Turkey, two non-contact systems are used for payment to collect the money fee from those who travel on toll sections. The first one is called the HGS (via the sticker on a windshield), the second one is called the OGS (via the sensor on a car). Over time, the HGS (sticker) system will completely replace the OGS (sensor) system. Such systems allow the driver to pass the payment point without stopping. For the system to write off the money from the account, it is necessary to pass the payment gate at a speed of less than 30 km/h. If the reading is successful, the green light will appear on the board, and the amount written off from the account will be displayed.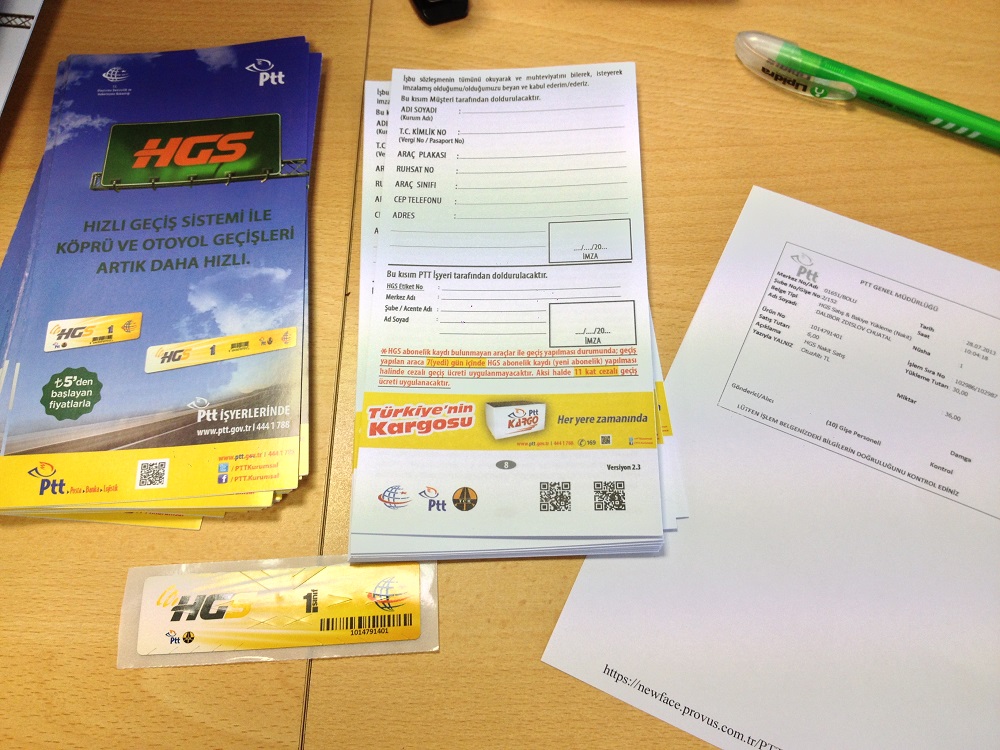 Ploy of local car rental companies
As a rule, Turkish rental companies give a car with almost empty fuel tank – gasoline is enough only to get to the nearest gas station. You really can't calculate the consumption in this way so as to drive the car back with an empty tank. It is believed that workers even adjust the sensor of the empty tank on purpose so that the light comes on when there are still about 10 liters of fuel in a tank. It turns out that you rent a car with a tank, in which there is a fuel for not less than 50-60 lira.
If you reserve a car without prepayment, there is always a risk that you will remain without a car, and in return will be offered a more expensive one. Therefore, it is better to reserve it in two firms at ones. This will reduce the risks. You are guaranteed to get exactly the car you chose only in large international companies. But it will definitely be more expensive, besides, prepayment will be mandatory.
Sometimes they can ask to put up a passport as a security. If you received such a proposal, it is better to turn around and go to another company. There can be no guarantee that your passport will be returned to you.
Also, they often delay an electronic response with a voucher. And it must be printed out to show the operator of the company as proof of reserving a certain class of cars for a specific date and time.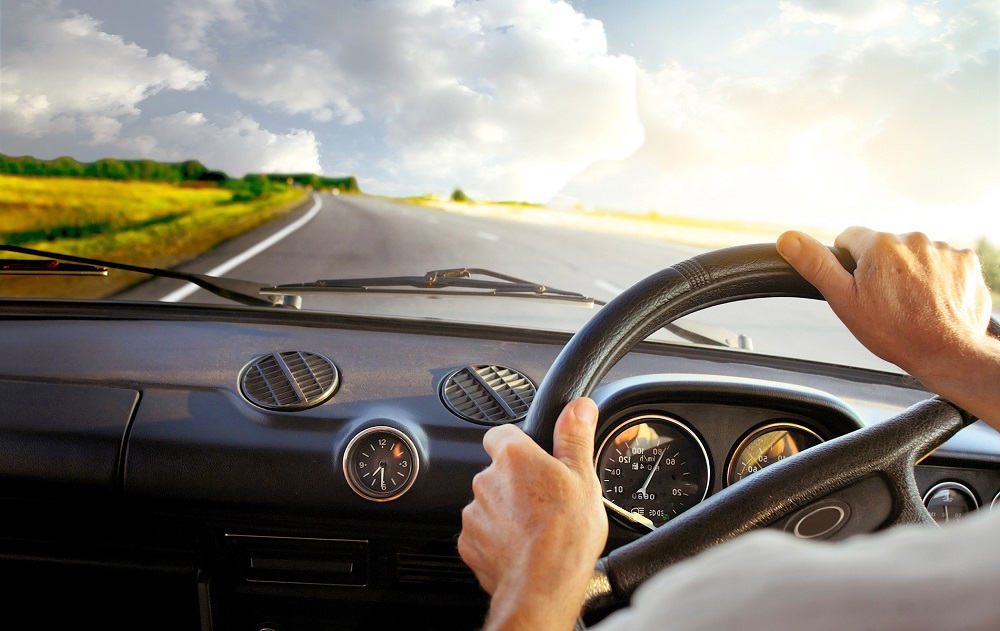 Car insurance when renting
The basic insurance of rented car is already included in the cost of rent. It consists of three parts: Third Party Liability Insurance (TPL), Theft Protection (TP) and Collision Damage waiver (CDW).
Third party insurance (TPL) is a compulsory insurance for all cars, not just for rented vehicles. In fact, this is the insurance of third-party cars that were affected by your fault.
Collision Damage Waiver (CDW) is a compulsory insurance when renting a car in Turkey. In fact, this is an insurance against damage that can be caused to your car in an accident. As a rule, CDW insurance doesn't cover damage to the wheels, windows, headlights, replacement of keys, costs for tow. In this case, the costs are covered from your deposit, which you put on the car when the contract was concluded. This insurance won't work if you don't comply with the contract terms: you are driving drunk, parking in a dangerous place, etc. This insurance always includes a franchise.
Theft Protection (TP) is also a compulsory insurance when renting a car in Turkey. Theft protection works only if you comply with the terms of the rental contract. This means that if, for example, someone stole a car that you left open, this insurance won't work. Most often, Theft protection implies a franchise.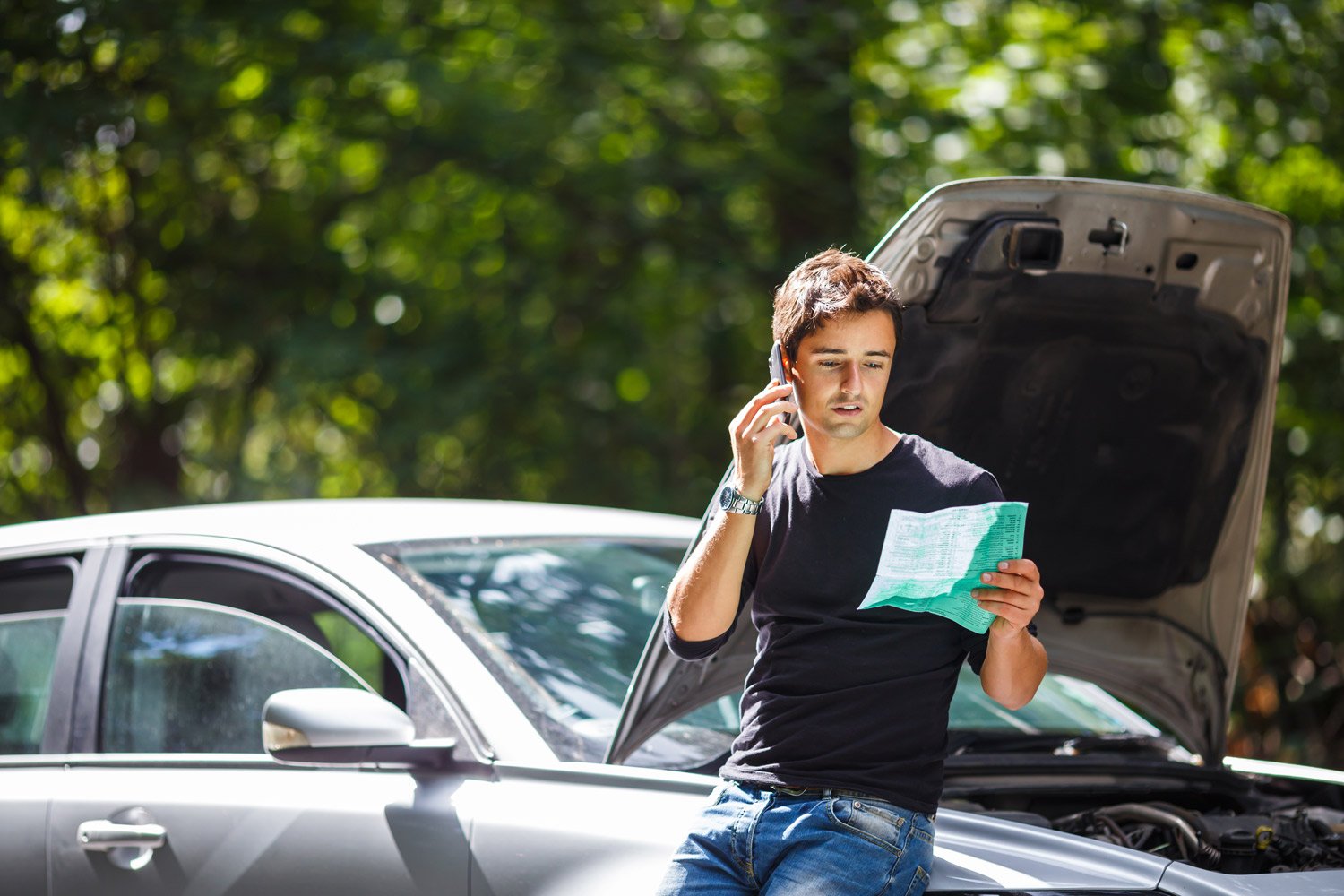 Super CDW (SCDW) is an extended insurance, in which all costs in case of an accident are paid by the insurance company. In the event of an accident, you don't pay anything, but such insurance is more expensive. SCDW covers even that things, that usually aren't covered by other types of insurance: glass, wheels, underbody damage, etc. This insurance is not included in the basic insurance (it is not required), but you can always ask to issue this type of insurance for you when concluding a car rental contract. SCDW implies a reduced or zero franchise.
We wish you a pleasant road trip across Turkey! Just in case, we remind: if you still don't have an international driving license, you can easily and quickly process it on our website. With the international driver's license, any roads, including Turkish ones, are open!