December 10, 2018
Places to see in Bulgaria for a driver
Bulgaria is a country where you can find places to see. Especially if you can travel on Bulgarian roads on wheels. Let's figure out when and how to do it better, how to avoid possible nasty moments and get the maximum pleasure from autotravel in Bulgaria.
Conditions of Bulgarian roads
The first thing that a person, who wants to cross the country on wheels, thinks about is the roadway quality. The pavement on the roads of Bulgaria is different: there are excellent highways and freeways, and at the same time roads where asphalt has not been renewed since the time of socialism. Of course, this affects the ability to travel without problems. However, some people even like it, because it introduces some element of extreme into ordinary autotourism.
Urban roads in Bulgaria are definitely better than rural ones. Nevertheless, you can drive in the countryside. The main thing that must be remembered is the number by which technical support is called. There are plenty of potholes and pits on the Bulgarian road surface everywhere. Therefore, lovers of driving with a breeze on Bulgarian routes have a hard time – you can't accelerate, even if you really want it, because of the poor roadway quality.
To pay or not to pay
It turns out that you can't simply drive on Bulgarian roads – most of them are paid. But if a person doesn't leave his locality, it is possible not to pay. In fact, the payment for travel on intercity highways is a kind of Bulgarian road tax. And this tax is embodied in the so-called vignette (or "vinetka", as they say in Bulgaria). Vignette is a sticker for a car windshield. It means permission to travel. Some people drive without such stickers for months, and nothing. Others "get caught" in the first trip. Alas, no one can guarantee that inspections of the vignette on Bulgarian roads will be avoided.
Vignette consists of two parts: one is glued to the windshield, the other, along with a receipt, carefully stored with other car documents. Vignette is required for travel on all-republican routes. A small local road can be passed without it. The color of the vignette indicates the type of car and the expiration date. For example, cargo vignettes are valid for exactly one day.
You can buy a vignette in any kiosk, network market, border checkpoint, at a gas station, post office, etc. When buying it, you should tell the car license number (to prevent theft). You can buy a vignette for a week, a month, three months, a year. Is start being valid from the moment of purchase. The average cost of a vignette for a year is about one hundred leva.
Traffic police of Bulgaria
Road transport inspectorate of Bulgaria is called "CAT". Its officers can check drivers' documents, issue fines. And they like to set up ambushes on the roads. The driver who exceeds the speed limit is caught "warm" by them. It happens that Bulgarian and Romanian traffic inspectors unite and work in joint patrol. You should try not to violate Bulgarian traffic rules, and meetings with them will be minimized. By the way, Bulgarian drivers have a very strong sense of solidarity: they always warn about the ambushes all oncoming drivers (with blinking headlights). The road transport inspectorate likes to check the alcohol in the driver's blood (not more than 0.49 ppm is allowed).
The officers fine those who doesn't allow pedestrians to cross a "zebra" or goes through the red light, 50 leva at once. The use of the horn without a reason will also be a violation (10 leva). And you will have to pay 150 more leva for the motor running (the car should not stay with the engine running). This is a significant violation of environmental regulations adopted in Bulgarian society.
If you are stopped by CAT officers, show them:
1) your passport;
2) car registration certificate;
3) insurance ("green card");
4) driving license;
5) a vignette.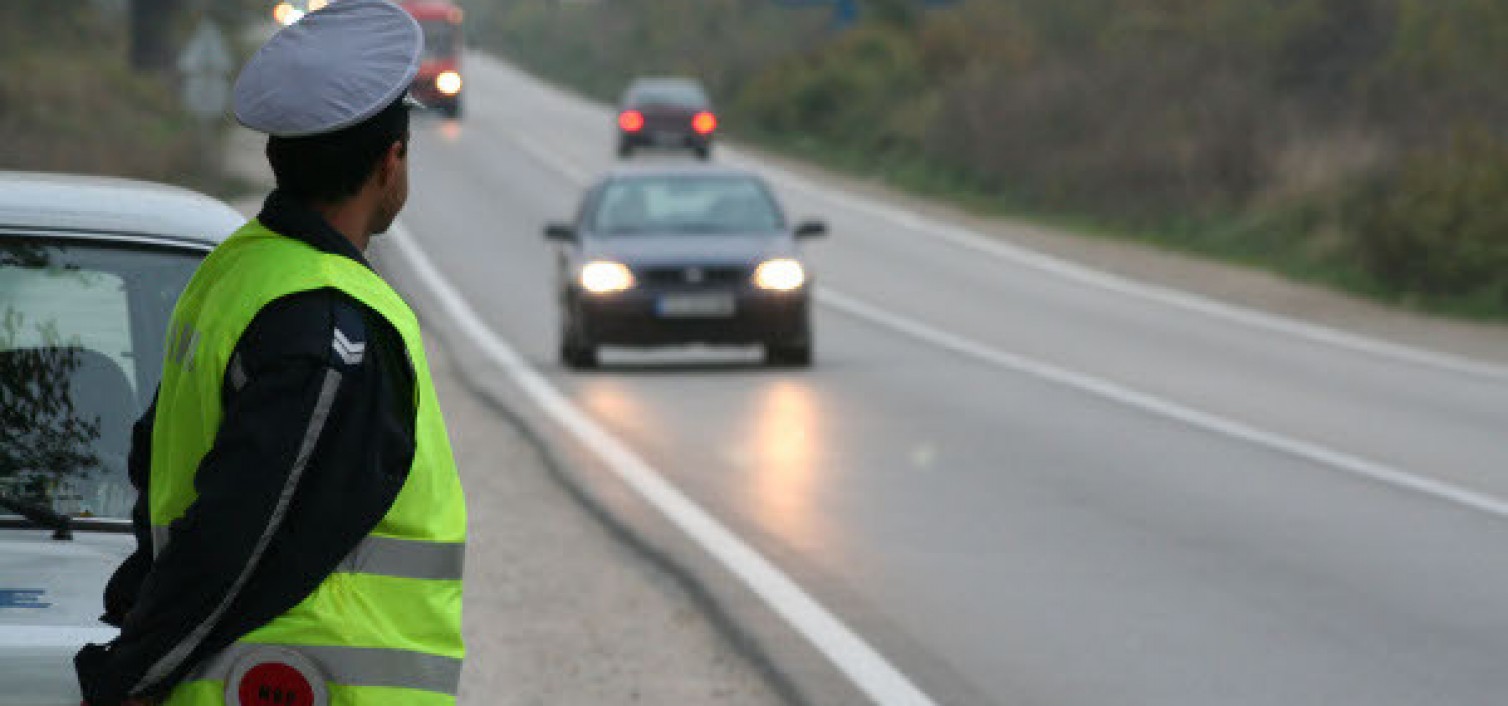 If there will be at least one document missing from this list, you will have to part with the amount from 50 to 200 leva.
Traffic rules in Bulgaria
It is a custom that the Bulgarian law doesn't care who was behind the wheel and violated the traffic rules. The ticket is always written in the name of the car owner (even if he doesn't have a driving license). Therefore, you mustn't give your car to strangers in Bulgaria categorically.
Speed limits don't have special differences from the European requirements – within built-up areas – not more than 50 km/h, outside them – up to 140 km/h.
Bulgarians believe that it is always necessary to be fastened in a car, regardless of whether you are a driver or a passenger, sitting in back or in front. And also, you should always drive with the dipped headlights on. And, of course, pedestrians have a priority – allow them cross necessarily, while it is preferable to make eye contact.
It is forbidden to use anti-radars (as well as transport them). Even if they are in their original packaging in the trunk.
You can park anywhere, where it is not forbidden, and also on weekends. But there is a weekday, you will have to pay for parking. There is no need to search for how and where to make a payment – employees in orange vests will come to you, there are plenty of them in each parking lot. The standard parking fee for cars is 1-2 leva per hour.
Driving style of Bulgarian motorists
It is impossible to say that all drivers in Bulgaria are law-abiding and strictly follow traffic rules. However, in general, they don't have an aggressive driving style. Unfortunately, many people drink alcohol while driving (as well as forget to fasten their seat belts). Also, there are drivers talking on a mobile phone without an appropriate headset. But it is forbidden in Bulgaria.
It should be borne in mind that Romanian and Turkish motorists often move along Bulgarian roads due to geographical location. It is they who are most often recorded various kinds of violations. They can overtake in place that isn't provided for this maneuver, exceed the speed limit, not to give way to a pedestrian. Don't be like them, because it's you who will pay the penalty for traffic rules violation you made.
How to admire Bulgarian sights
First, you can't travel on Bulgarian roads at night. Locals simply like to drive in the dark with the lights turned off. The roads, as a rule, are not illuminated. Places of repairs aren't fenced.
Secondly, it is better to refrain from traveling to Bulgaria in winter. Because the trails, as a rule, ice over, driving on them becomes dangerous without snow chains. Driving on studded tires is forbidden.
Thirdly, on Bulgarian minor roads, especially in rural areas, donkeys-drawn carts often move around. The latter are in the habit of walking slowly along the very center of a narrow roadway, and aren't accustomed to give way to cars.
Fourthly, many roads are narrow and winding in Bulgaria, you can easily get lost. Therefore, you need a navigator or at least a map.
Places to visit
There are a lot of attractions that are definitely worth to visit in Bulgaria. And doing it on a car will be faster and more convenient. There is no shortage of motels and campsites in the country, they are all available at a cost (night – from 10 to 25 leva per person).
It is better to make a route so that you can visit the Black Sea coast, including ​​the famous Golden Sands area, and travel inside the country.
We advise you to visit:
Nesebar is an ancient city and one of the main seaside resorts on the Bulgarian coast and on the Black Sea. The city is often called the Pearl of the Black Sea and the Bulgarian Dubrovnik.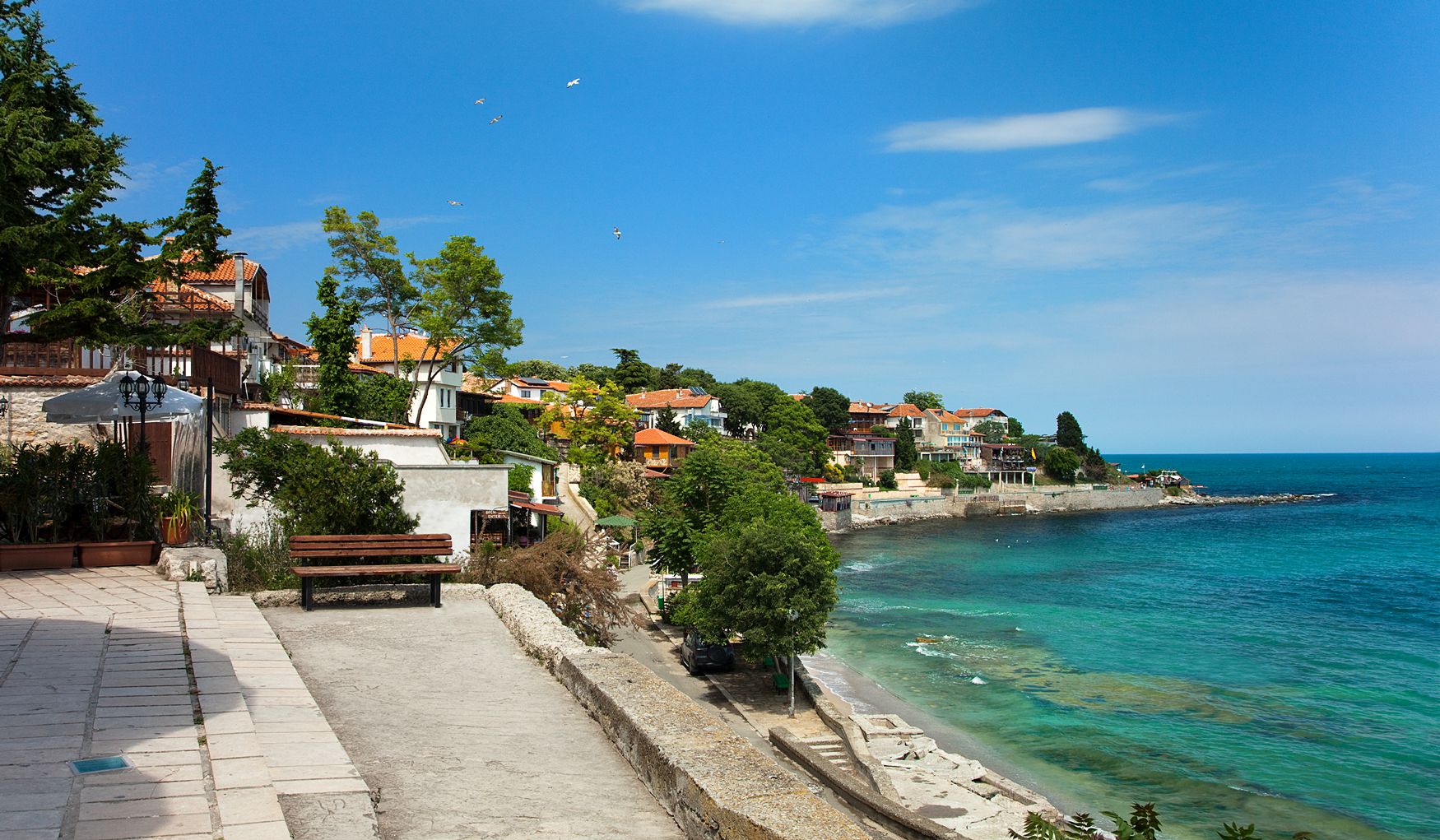 Sozopol together with Nesebar is one of the ancient Bulgarian cities. In the past, the city was a Greek colony called Apollonia. Sozopol is divided into old and new parts. In the old part of the city, there are a lot of fishing houses built in the XIX century, as well as medieval monasteries.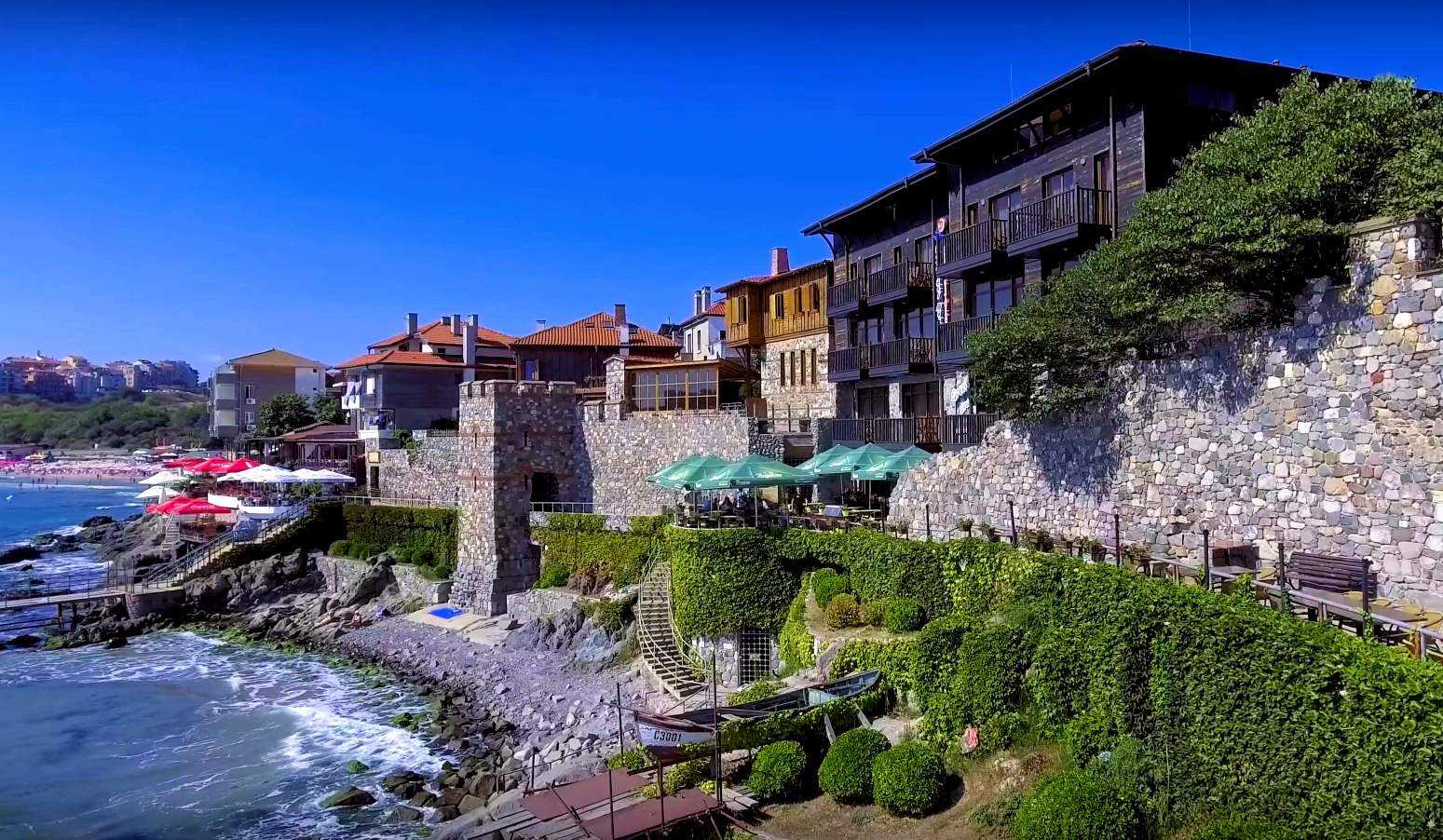 The city of Bansko and Pirin National Park with picturesque landscapes of lakes and pine forests. In the village of Banya, located 5 km from Bansko, there are 27 mineral springs.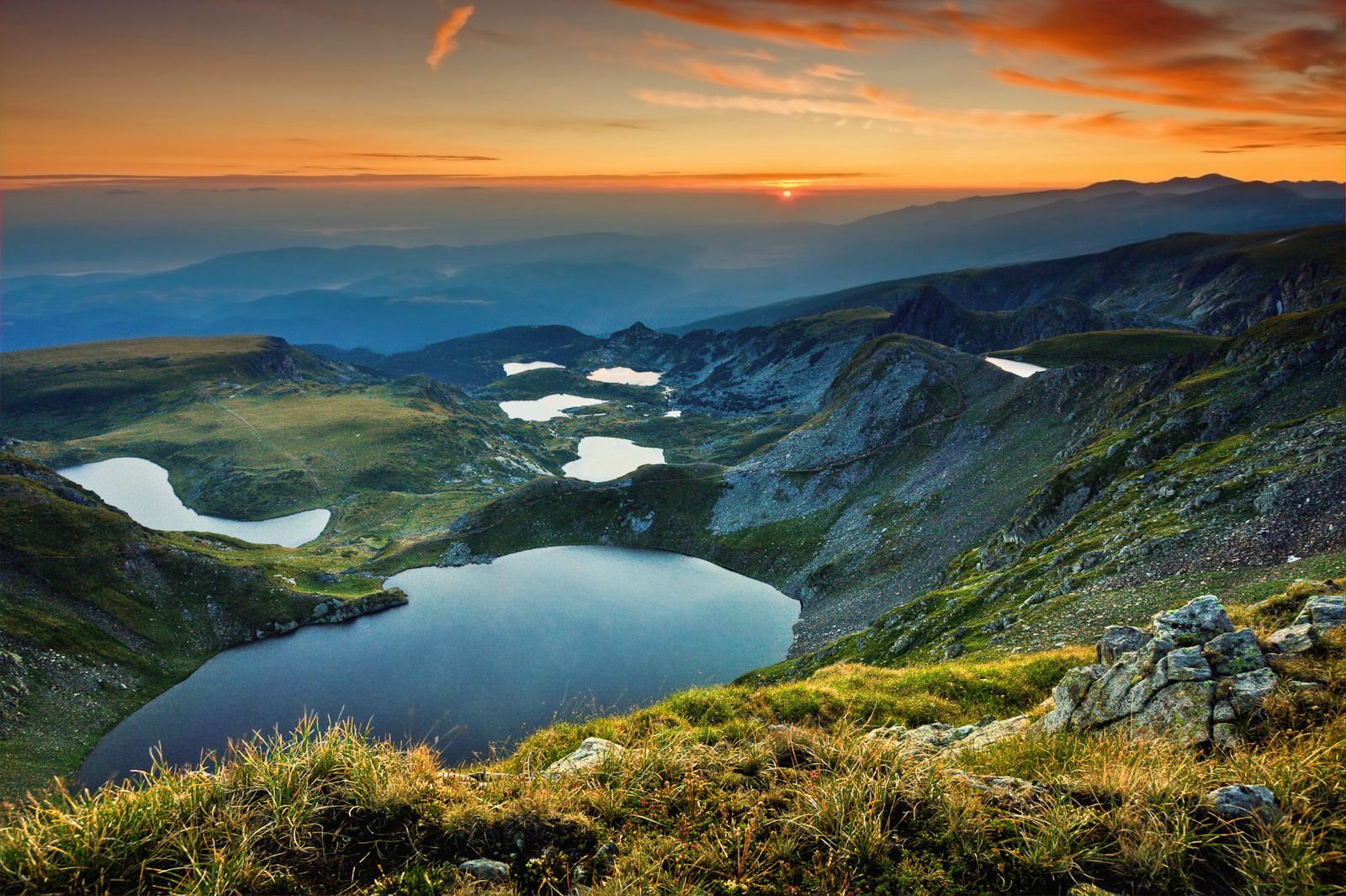 Plovdiv – the second largest city in Bulgaria, which has more than 200 attractions, 30 of which are national treasures. Lovers of history will like it, because here the ruins of two ancient theaters, medieval walls and towers, the thermal baths of the Ottoman Empire times are preserved. The city is a major cultural center: music and theater festivals are often held here.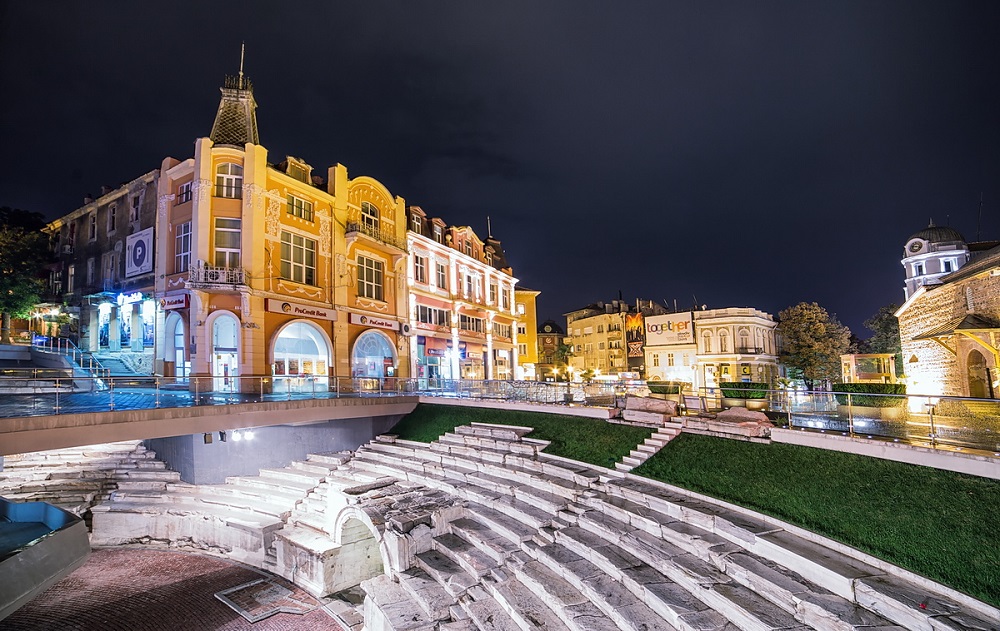 Veliko Tarnovo, famous for its houses, built one above the other, which is very similar to Italy; Tsarevets – a medieval fortress, located on a hill.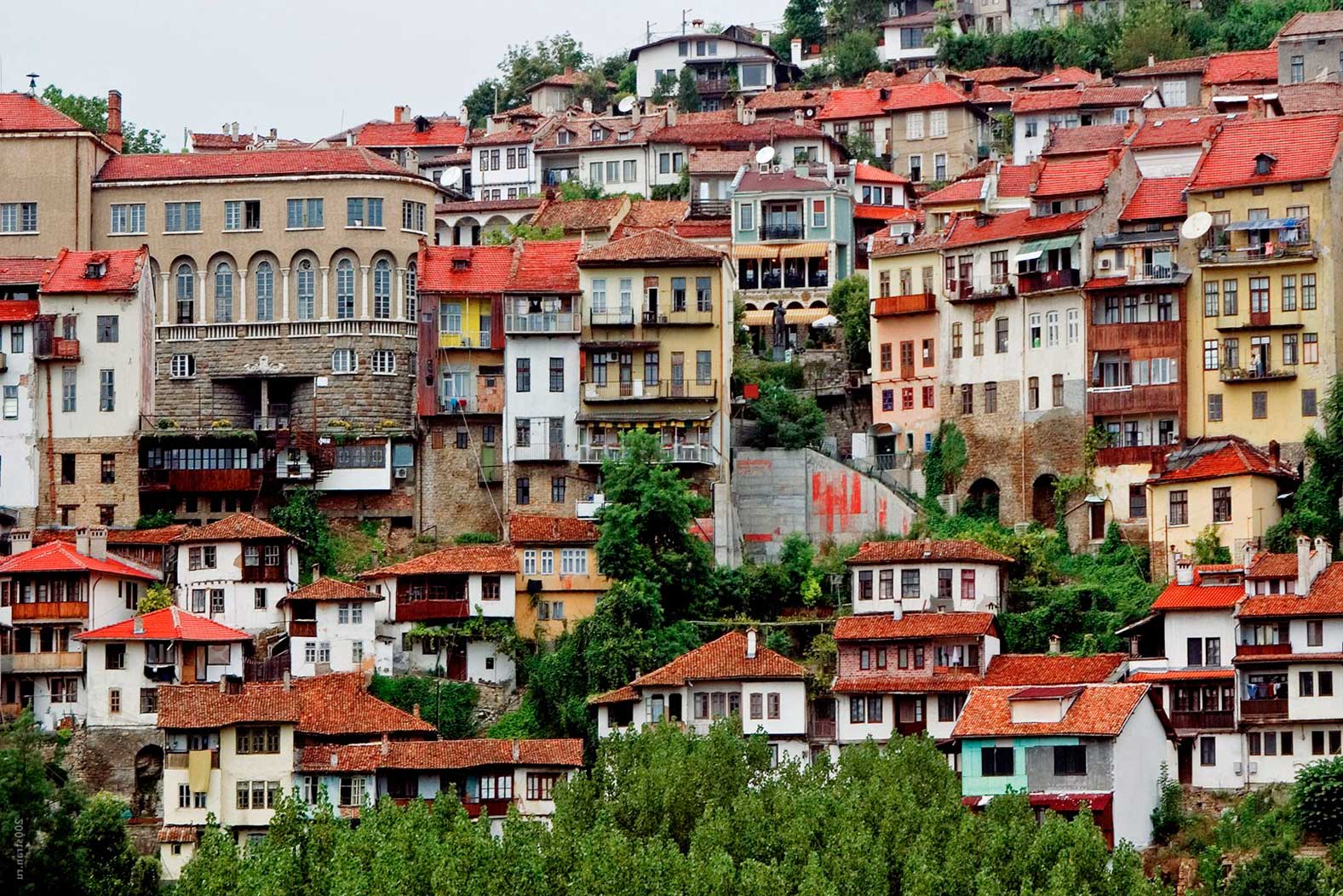 Sofia is the capital of Bulgaria. Among the most famous sights of the capital are the Alexander Nevsky Cathedral, the Boyana Church, the National Archaeological Museum, Banya Bashi Mosque.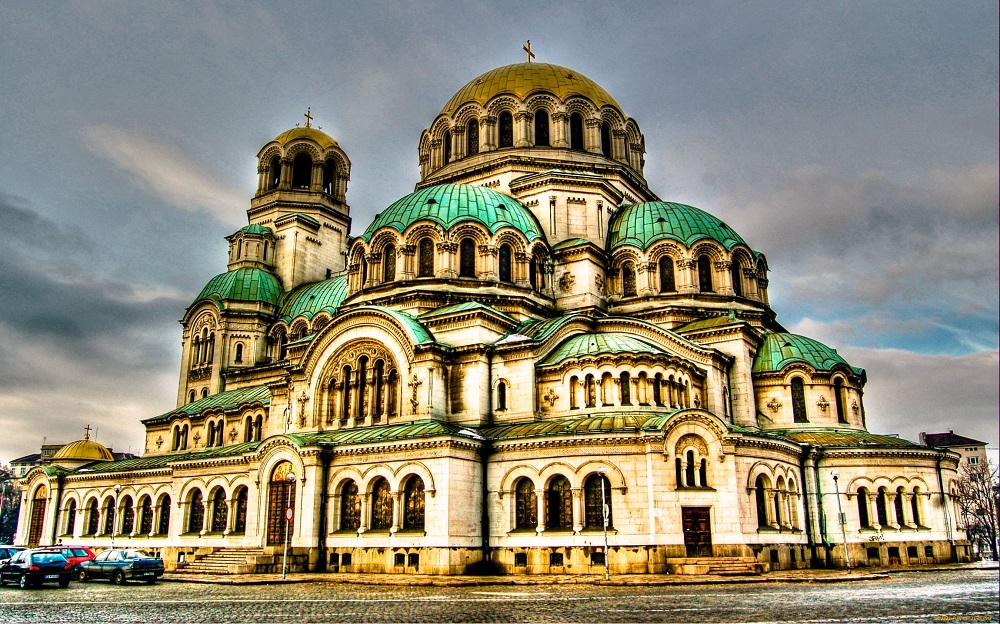 Varna is an important cultural center of Bulgaria, the largest seaside resort. History lovers can visit here the Varna Archeological Museum and the Ethnographic Museum.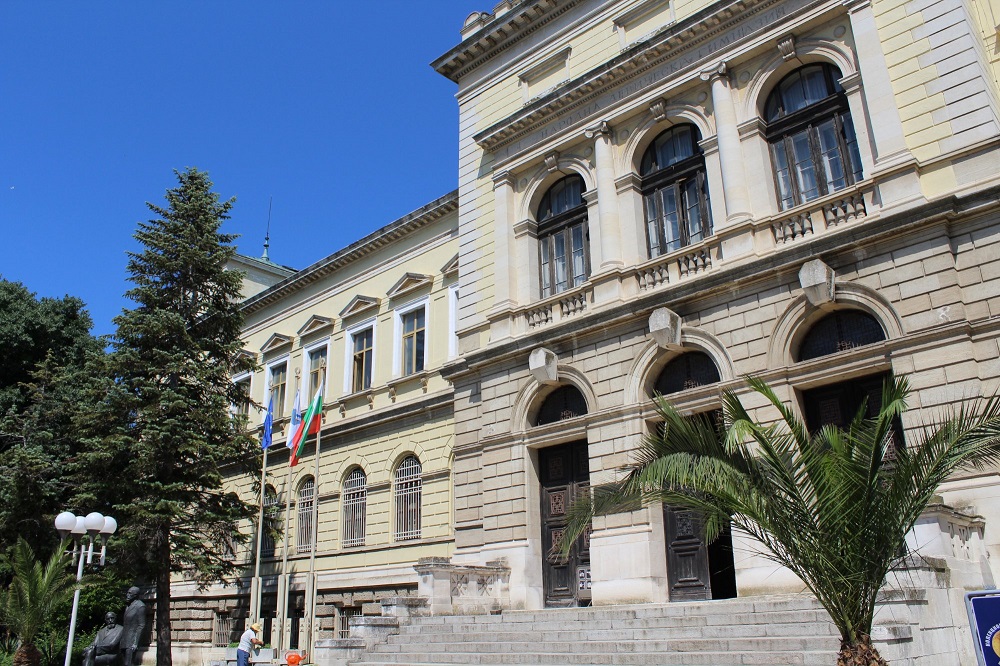 Shipka is a memorial to honour the died for the liberation of Bulgaria during the defense of the Shipka Pass in the Russian-Turkish War of 1877-1878.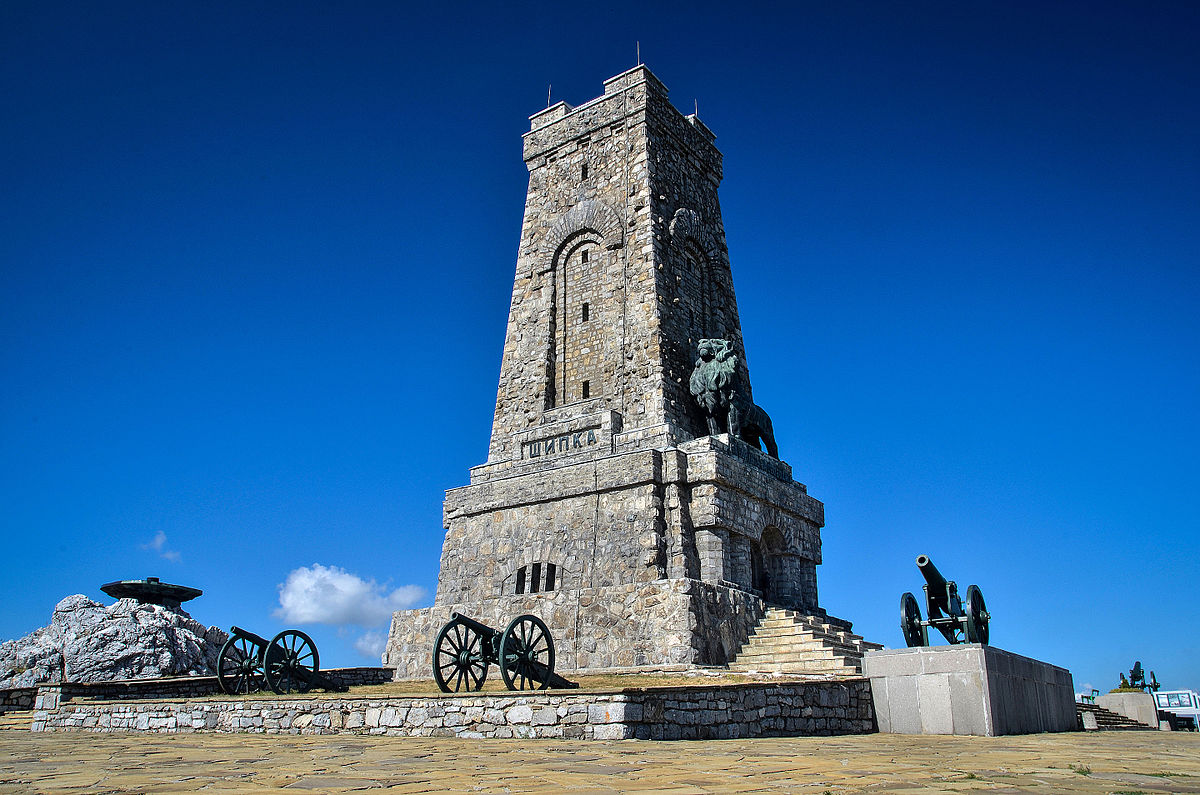 The Rila Monastery – the largest and most famous Orthodox monastery in Bulgaria, located in the Rila mountain range. The monastery was founded in the 10th century and is considered one of the most important cultural, historical and architectural monuments in Bulgaria.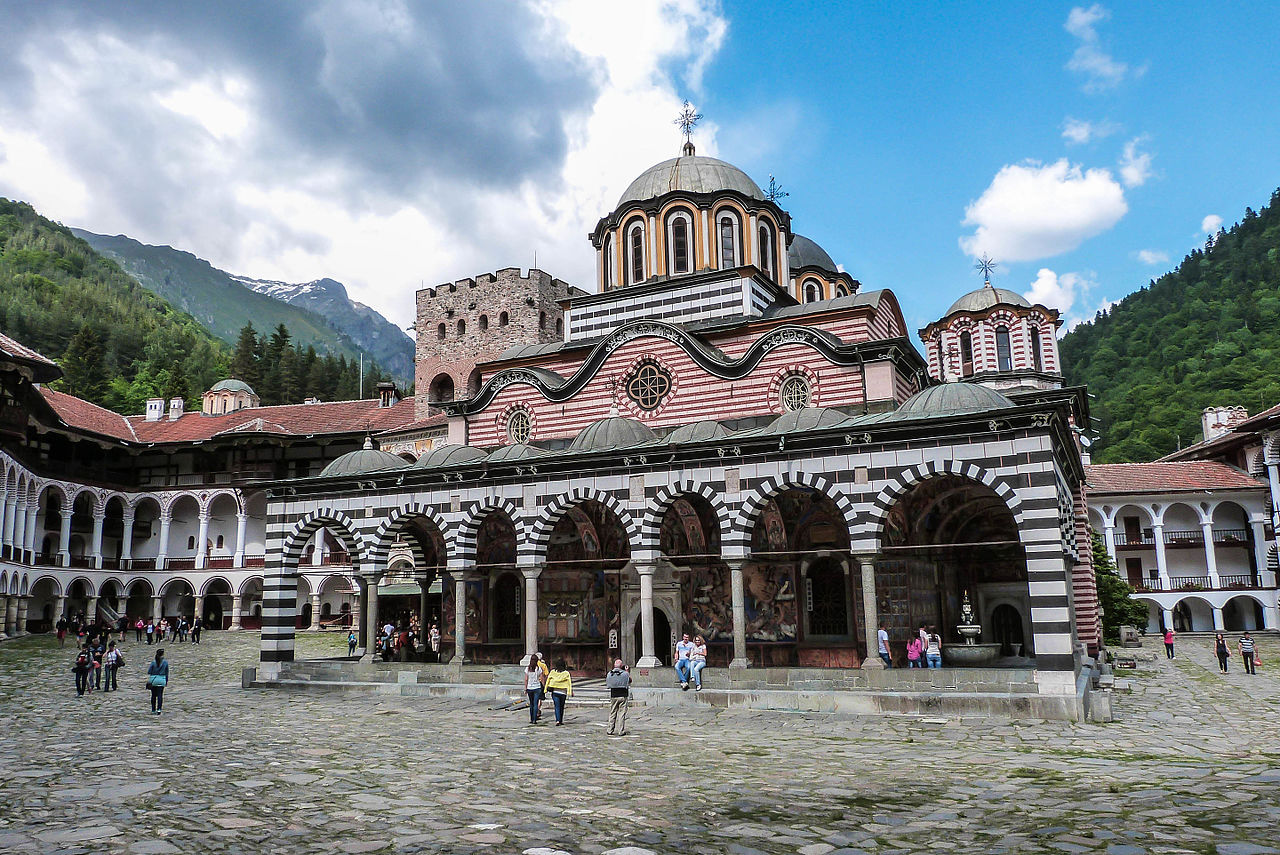 The Rose Valley is the most famous valley in Bulgaria, located near the town of Kazanlak. There is also a museum of roses, which tells the story of the rose oil production from ancient times to our days. Rose oil from Bulgaria is considered to be one of the best in the world.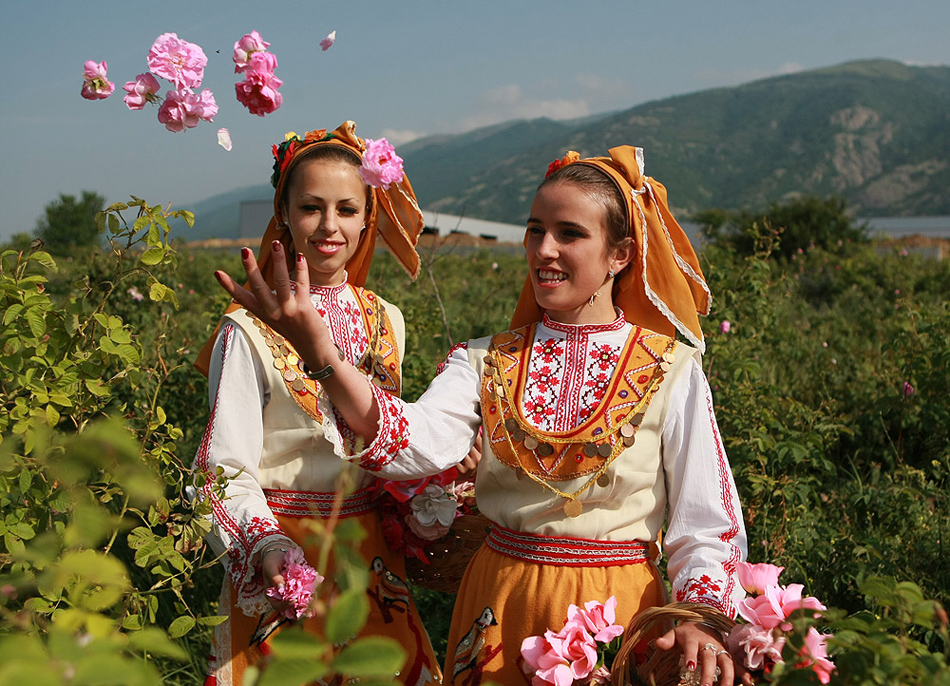 So, Bulgarian beauty and sights look great from the car window. But don't forget about the driver's license. It is better if the latter conforms to the international model. It is quite easy to issue such a driver's license – it's done right on our website.