November 04, 2023
Driving in Austria: Tips and Useful Information
Austria is known for its stunning natural beauty, with magnificent mountains, green valleys, and charming lakes. Traveling by car in Austria is an excellent way to experience this beauty up close. The roads wind through charming villages, vineyards, and historic towns, offering an opportunity to take in the diverse landscapes at your own pace. You can stop whenever you want to admire the stunning views and explore the hidden gems along the way. Whether you're marveling at the snowy Alps, enjoying the peaceful Danube Valley, or taking in the countryside with its castles and vineyards, Austria's landscapes offer a truly enchanting experience for anyone traveling through its scenic routes.
Driving in Austria
The Austrian road system offers excellent driving conditions during the summer, with well-maintained paved roads. However, winter driving, particularly from November to April, can be challenging due to snow-covered roads, especially in mountainous areas. Winter tires or snow chains are mandatory in such conditions, especially on steep terrains. It's important to note that driving in Austria follows the right-side driving protocol, similar to most European countries, with a strict adherence to road rules.
Austria has a significant number of registered vehicles, with over 5.5 million registered passenger cars at the end of 2022. This is on 17054 more passenger cars than a year earlier. This rise in the number of vehicles highlights the importance of exercising caution while driving, especially on the country's mountainous roads. With an increasing volume of traffic, it becomes crucial for drivers to remain vigilant and adhere to the prescribed safety measures, especially during challenging weather conditions.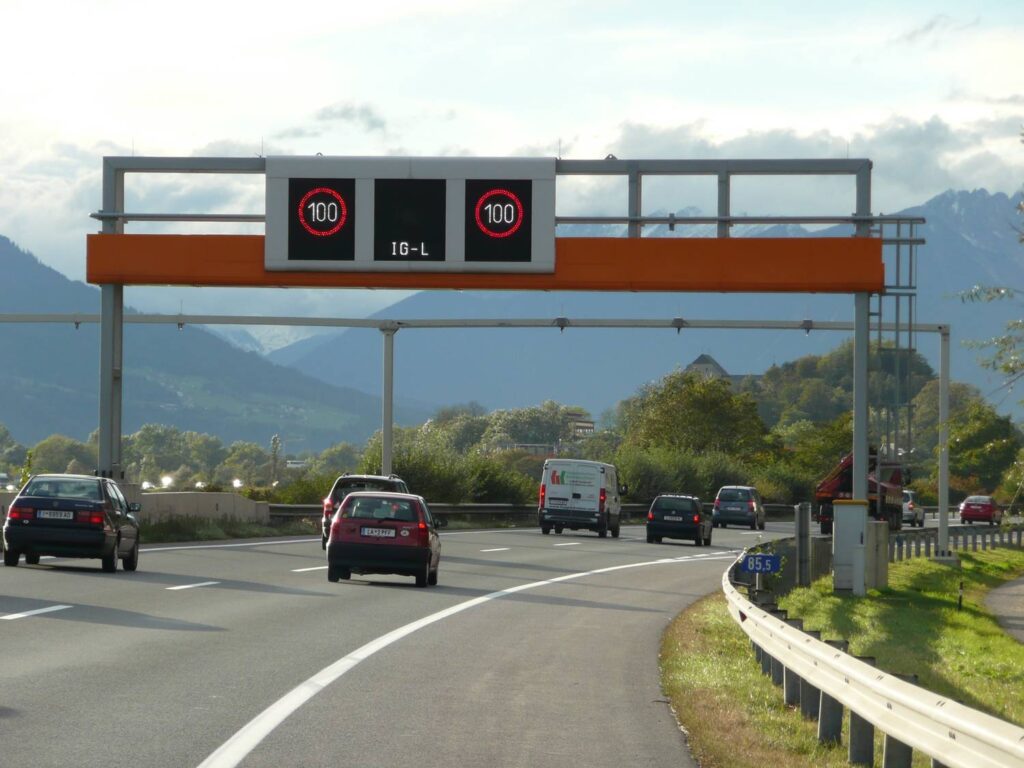 Speed limit in Austria
Austria has specific speed limits for various types of roads, which apply under normal traffic circumstances unless otherwise signposted:
Inside urban areas: 50 km/h (approximately 31 mph)
On rural roads: 100 km/h (approximately 62 mph)
On dual carriageways: 100 km/h (approximately 62 mph)
On motorways: 130 km/h (approximately 80 mph)
For further details on speed restrictions, please refer to the relevant resources provided.
Road rules in Austria
In Austria, the following regulations apply for driving:
Age Requirement: Drivers must be a minimum of 18 years old and hold a valid full driving license. Motorcyclists can operate motorcycles up to 125cc at the age of 16, while moped riders (up to 50cc) must be at least 15 years old.
Traffic Direction: Austria follows right-hand traffic regulations.
License Acceptance: Driving licenses issued by EU and EEA countries are recognized and accepted in Austria. While International Driving Permits are acknowledged, they are not mandatory for driving within the country.
Road signs: Austria uses basically the same road signs as the rest of Europe.
Alcohol and Driving: Driving under the influence of alcohol (0.5 per mille or more) or drugs is strictly prohibited and carries severe penalties, ranging from €300 to €5,900, including driver's license suspension.
Seatbelt: It's mandatory for all passengers to wear seatbelts. The driver is accountable for ensuring that passengers under 14 years of age comply with this rule.
Mobile phone whilst driving: Whilst driving, you are not allowed to talk on a mobile phone unless you're using a hands-free car kit. You can use your phone as a navigational system (provided the mobile phone is fastened in the car).
Headlights: In Austria, it is mandatory to use headlights at night while driving. However, during daylight hours, using headlights is optional. Non-compliance with these regulations can result in police intervention and potential fines.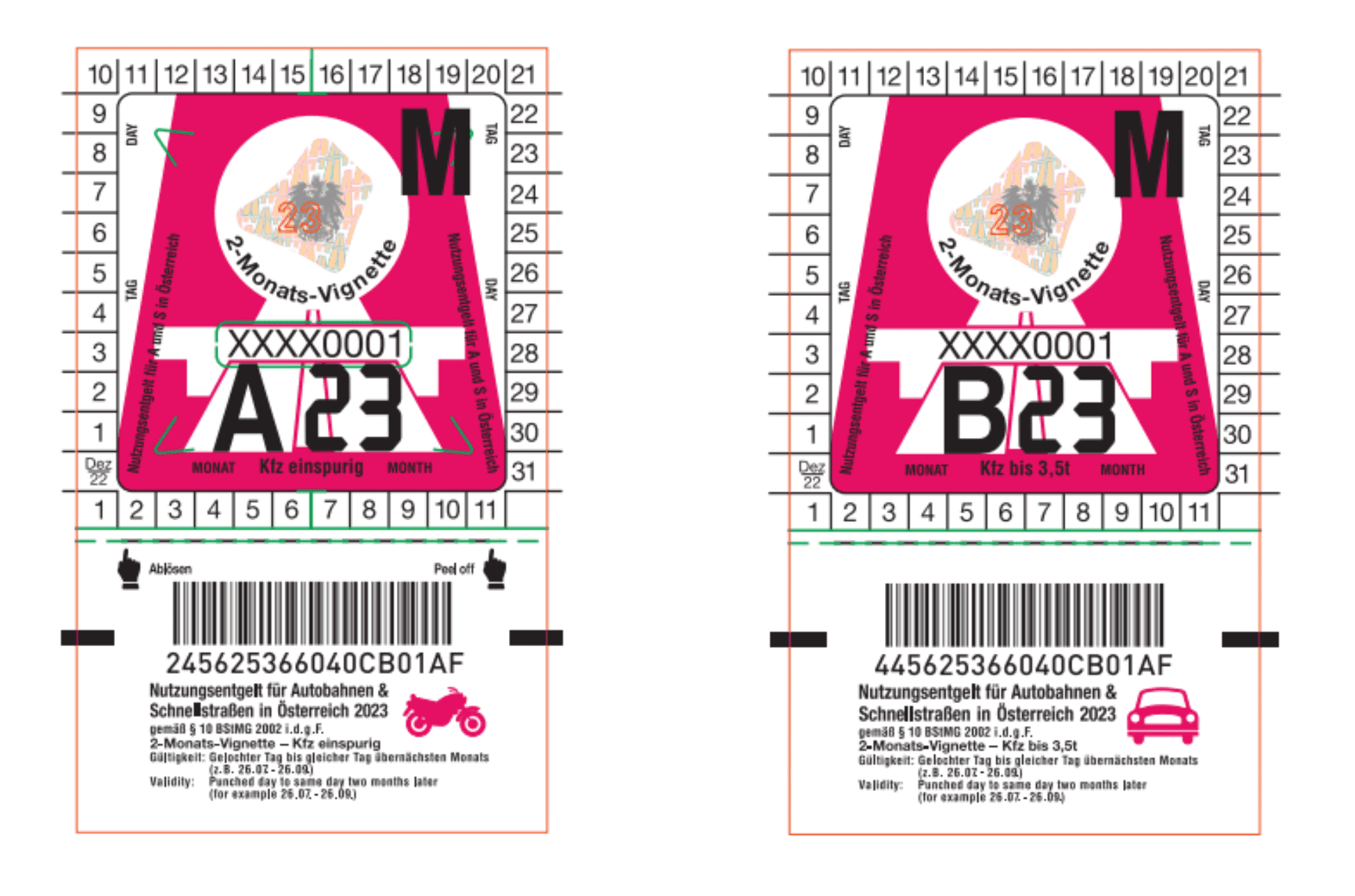 Toll sticker & Vignette in Austria
In Austria, vehicles using the highways and motorways are required to display a toll sticker, commonly known as a vignette. This sticker is affixed to the windshield and serves as proof of payment for road use. It is essential to purchase and display the vignette correctly to avoid fines and ensure smooth travel on Austria's toll roads.
How to Get the Vignette
To obtain a vignette in Austria, you have two options:
Physical Toll Sticker: Available for purchase at various locations, including Austrian Automobile Clubs, post offices, newsagents, and petrol stations. Ensure it's affixed to your windshield upon entry to avoid fines.
Digital Toll Sticker: Accessible through online purchase via the ASFINAG website or app, or through physical sales points. Note that the digital sticker has a delayed activation period from the online purchase date.
Toll prices vary based on vehicle type and duration of the vignette. Additionally, for vehicles exceeding 3.5 t, the "GO-Box" is required for a mileage-based toll payment. The GO-Box is obtainable at numerous outlets across Austria, with rates depending on factors such as the number of axles, kilometers driven, and EURO emission class. More information on rates and outlets is available on the official website.
Emergency corridor in Austria
"Rettungsgasse" or emergency corridor in Austria refers to a lane specifically designated for emergency vehicles during traffic congestion. On two-lane roads, it is formed between the two existing lanes, while on roads with more than two lanes, it is created between the far-left lane and the adjacent lane. This requires drivers to make way by moving to the left or right accordingly.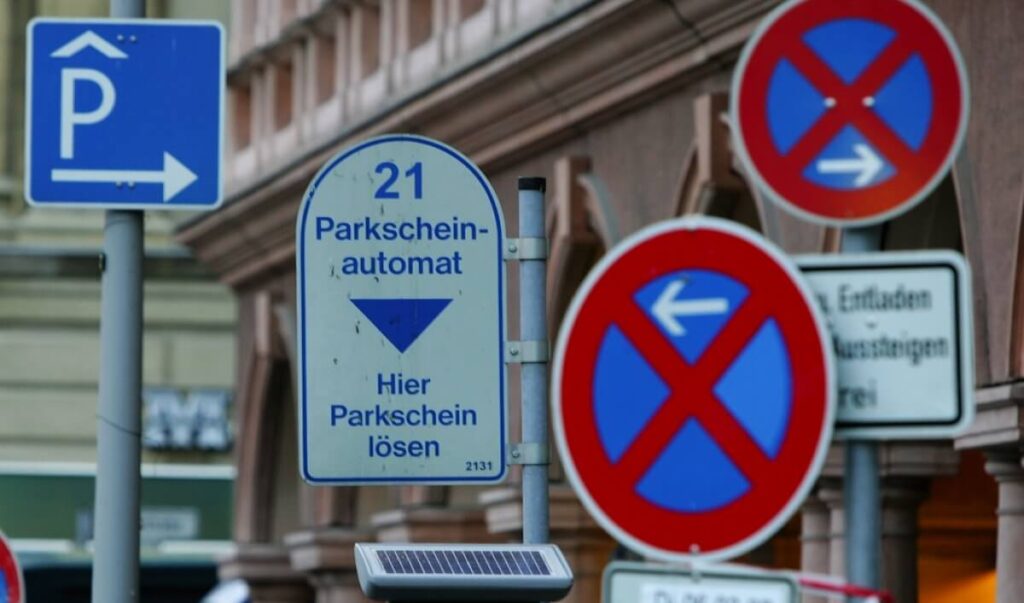 Parking in Austria
Vienna offers several parking options for vehicles. In the city center, there are paid parking zones where fees apply from 9:00 to 22:00, Monday to Friday, and from 18:00 to 22:00 on Saturdays, excluding some holidays. Additionally, there are underground parking facilities, with rates varying based on location and duration of parking. Overall, parking spaces in Vienna are limited, especially in the historic center, so it's advisable to plan trips and parking in advance. For more detailed information on rates and available parking locations, one can refer to the official resources of the city of Vienna and specialized websites.
Apart from Vienna, various parking options are available in other parts of Austria. Many cities and major towns have public parking facilities with both paid and free options. Some hotels and shopping centers also provide parking spaces for their visitors. In rural areas and less populated regions, there are generally more parking spaces available, often without fees or with minimal charges for usage. When traveling throughout Austria, it is useful to familiarize oneself with the parking rules and tariffs in each specific region in advance to avoid any misunderstandings and simplify trip planning.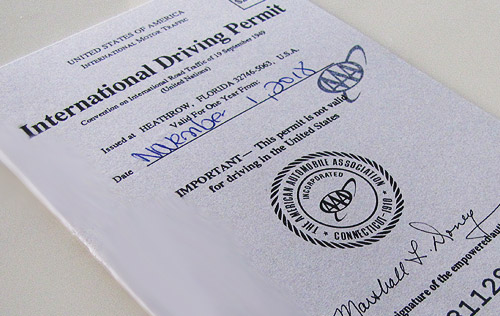 Can you drive in Austria with US license?
Merely possessing a U.S. driver's license is not enough for driving in Austria. You must also have either an International Driver's Permit (accessible from AAA or AATA in the U.S.) or an official translation of your U.S. driver's license, which can be obtained from one of the Austrian automobile clubs (ÖAMTC or ARBÖ). This regulation applies only for the initial six months of driving in Austria, after which all drivers are required to obtain an Austrian license.
Renting a car in Austria
Renting a car in Austria is a relatively straightforward process. Many international and local car rental companies operate in major cities and airports. It is advisable to book in advance, especially during peak tourist seasons, to ensure availability and secure the best rates. Renters must possess a valid driver's license, a credit card for the deposit, and must meet the minimum age requirement, which is typically 21 years old. Additionally, familiarizing oneself with local traffic rules and regulations is essential to ensure a smooth and hassle-free driving experience.
Best places in Austia for car travel
Austria offers numerous stunning destinations for car journeys, among which the following stand out:
Salzburg: This beautiful city is renowned for its architecture, culture, history, as well as its picturesque surroundings, such as Lake Fuschlsee and the Tauern Mountains.
Salzkammergut: This region boasts breathtaking lakes and mountains, providing stunning views and opportunities for outdoor activities, including hiking and cycling.
Innsbruck: Nestled in the Alps, Innsbruck is known for its alpine atmosphere, rich cultural scene, and exhilarating skiing opportunities.
Wachau Valley: This area is famous for its vineyards, medieval castles, and stunning landscapes that can be explored by car, allowing for the enjoyment of local architecture and wine tasting.
Grossglockner: This high alpine road offers unforgettable views of the Alps and unique natural beauty, making it an excellent spot for car trips and photography.
Keep in mind the weather conditions and seasonal considerations when planning your trip, especially if you intend to travel through mountainous regions.