August 20, 2018
CarDroid multimedia navigation system
Among all kinds of ultramodern shticks, with which cars are filled, there are so-called driver assistants. It is the latter that find and tell the driver where the most interesting places are and how to get to them optimally. In this article we will learn about the latest generation of standard head units, which is called CarDroid.
Voice driver assistants: pros and cons
Voice driver assistants are no longer unusual. They entered everyday life gradually, and many people do not imagine themselves driving without an assistant. For example, one of the most popular voice assistants for drivers is Robin. You can drive without taking your hands off the wheel and at the same time check the weather, make phone calls, check messages on social networks, find current news, etc. As the main search giants, Google Moscow and Yandex Labs tried very hard to russify Robin, and now it has a command of this language as a native. In addition, quite often Robin makes fun in terms of humor and thus, entertains the owner.
On the other hand, the voice assistant still distracts the driver from the traffic. The technology of voice commands is positioned as a safer alternative to manual control, however, nowadays voice systems do not work well enough. Drivers should avoid the constant use of such technologies in their cars and try not to overload their attention with anything but radio or audio books. The last conclusion resulted from the fact that the maximum concentration of attention after communicating with an assistant can be achieved only after 27 seconds (on average). The three most popular voice assistants in the world are Siri, Google Now and Cortana;  Google Now is the least distracting.
CarDroid standard head unit
CarDroid is an innovative vehicle monitoring device that provides drivers with high-level security services. This device is completely focused on the features of the uDrive service and is most convenient to use.
CarDroid is not just a multimedia device, but a smart voice driver assistant with feedback. The assistant is able to answer questions about the current traffic situation, weather, news, etc. It can memorize favorite and frequently visited places. It easily manages the voice search of contacts in the phonebook and can make a call to the selected number via Bluetooth on speakerphone.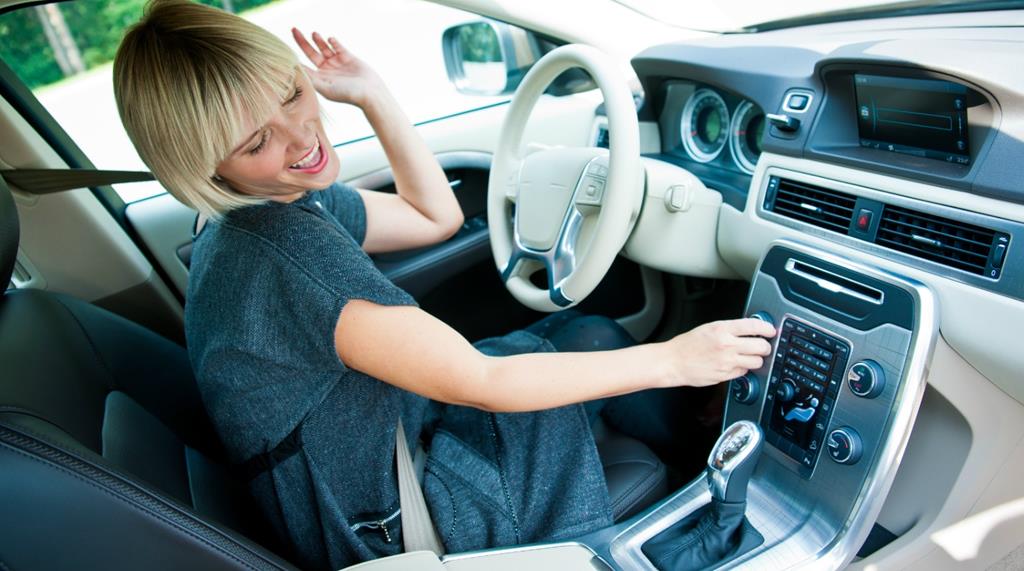 The head unit perfectly fits into the design of the car panel. It is controlled by buttons on the wheel and integrated with the standard car systems. CarDroid is equipped with all the necessary adapters for regular wiring, so the connection is not a problem even for those who previously had no experience installing the voice driver assistant.
Thanks to the Android operating system, the possibilities of CarDroid become limitless. Starting with version 5.1, you can use a multitude of Play Market applications developed for Android. That means it can show maps and routes with traffic jams, traffic information, warn of cameras and radars, report penalties, etc.
CarDroid head units are equipped with many different interfaces: analog (RCA) audio / video inputs and outputs for connecting external monitors, outputs for connecting cameras (rear view and front view) with automatic activation when reverse gear is selected, 2-3 USB ports, microSD slot, mini USB, four-channel output to the amplifier and a separate output to the subwoofer.
Built-in DVD player, FM/AM tuner and TV tuner will keep you entertained during driving or waiting.
A 50-channel GPS module with U-blox technology will find satellites in less than one second and provide a reliable connection with them, while various navigation programs for Android, such as Navitel, CityGuide, Progorod, iGo, Yandex.Navigator, Yandex.Maps, Google Maps, will plan an exact route.
A capacitive multi-touch is a modern digital display that can be easily controlled with several fingers, scaling maps and pictures. Furthermore, the displays on the CarDroid head units have worked well in severe Russian frosts.
A modern quad-core processor and 1GB of RAM will ensure trouble free work of the device and installed applications.
A built-in WiFi module and support for a variety of 3g and 4g modems will provide Internet connection for getting updates and current traffic information, watching video and listening to audio files online.
A huge number of user settings, such as changing the logo and screen-saver, customizing desktops and widgets, multilanguage, multi-format, will allow any user to customize the operation of the head unit on Android 5.1.1 and newer.
A safety sensor improves car's safety system. In case of any suspicious activity inside the car, the driver will be notified. CarDroid adds one more level of safety to the automobile security system. This technology allows you to increase the level of protection against carjacking and informs the driver if a child or an animal is left in the car.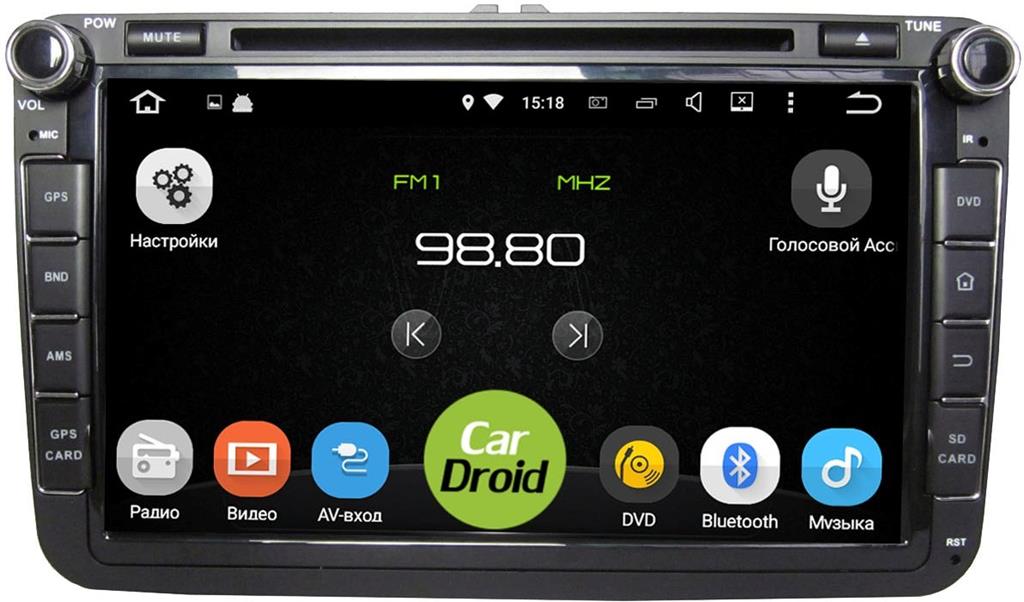 The Bosch 9-axled sensor is highly sensitive: it recognizes car movements in space and analyzes them. In case of an accident, the sensor recognizes it and sends a notification to the user's online account. Information from the sensor is used to build a 3D reconstruction of the trajectory of the car movement at the time of the event. If the car crashed, you can always recreate the accident and analyze the behavior of the driver.
So, now you can enjoy driving even more. But do not forget that you may always need an international driver's license. Its processing will take quite a little bit of time, if you use the opportunities of our site.