April 19, 2019
Car vacuum cleaners
Every driver is proud of his car and wants it to look decent. However, it should look clean and sleek both from the inside and the outside. To keep it in good condition, one should use a vacuum cleaner. Moreover, if the interior is clean, that makes your stay in a car more comfy. Compact and handy vacuum cleaner is a perfect assistant   regardless of the time, place and whether you have a socket at hand. Let's find out which models are simpler to use and have better cost/quality ratio.
Types of car vacuum cleaners
A modern vacuum cleaner is not just a gadget. It helps a driver to get the best results in a short time with minimum effort. The most well-known typology of car vacuum cleaners includes the models that operate from the mains 220 V, battery-powered gadgets and devices that operate from the cigarette lighter of 12 V: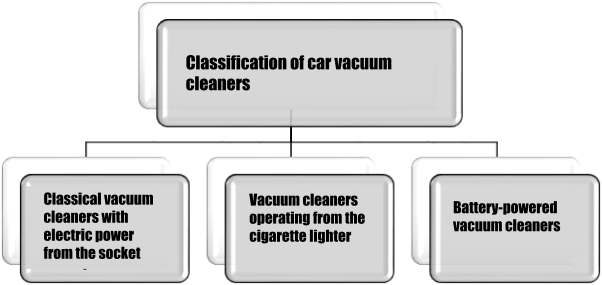 Those models that operate from the socket can be used in the garage as well as in the parking lots with electricity and extension cables. However, keep in mind that in most cases, a vacuum cleaner power cord inside the car will always impede. However, this can be compensated by absorb power and the speed of cleanup. Though mostly the power of plain home vacuums is excessive and results in  electricity bills rise. The vacuum cleaner should not be massive. The only disadvantage of this device is that you cannot clean up on the way due to the need of power connection.
If a vacuum cleaner is small and designed specially for cleaning up the interior, it is usually fitted with a power cord that operates from the cigarette lighter. However, the this gadget has a very small capacity. That won't be sufficient for a quick cleanup, however, some models can make dead even a car battery. When you choose a vacuum cleaner that operates from the mains 12 V consider the power consumption. If, for instance, the power is equal to 60 W, it's not always possible to connect it to the cigarette lighter since the capacity of the latter is often equal to 50 W. Thus, if you overload it, the fuse may blow and you fail to use the device. However, a vacuum cleaner operating from a cigarette lighter works pretty stable. Thus, it is highly unlikely that you have your battery dead while cleaning up the car. The only disadvantage of such devices is a cable that always tangles between the seats. Indeed, you can use them on the road.
Vacuum cleaners with in-house charger are quite widespread. Autonomous (wireless) device is easy to use almost everywhere. Thus, you should not worry about the absence of the power outlet. Moreover, this device is also easy to operate. There are many corners in the car which are hard to reach. However, battery-powered models are heavy enough. Not only the engine weighs too much but the battery itself is quite heavy, but you can easily reach the inaccessible areas inside the car. Unfortunately, it takes a lot of time for the battery-powered models to fully charge (from 5 to 18 hours). After a time limit they turn off.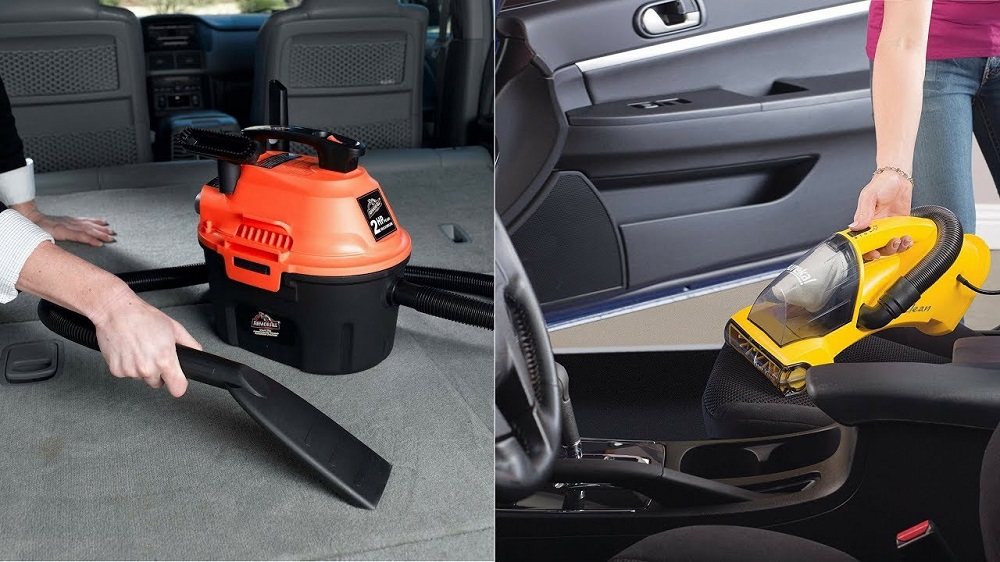 Selection criteria for car vacuum cleaners
The key criteria one should consider when choosing a car vacuum cleaner except for the cost are its capacity and an option to adjust it, the power type, cleanup properties (some extra features), attachments and accessories. The mass of the device, its durability, running time (for the battery-powered models) also matter. As you see, you should have a sound understanding of the models to be able to choose the right one.
If you have chosen a wireless model, check the charging time and its performance with a fully charged battery since these values may vary. There are devices that operate as much as 10 minutes after a long charge that makes it difficult to clean the car thoroughly.
High-quality plastic the vacuum cleaner body is made of guarantees long service life. You always risk dropping a device. That's why we recommend that you attentively examine a vacuum cleaner before the purchase since it should not have any dents and scratches.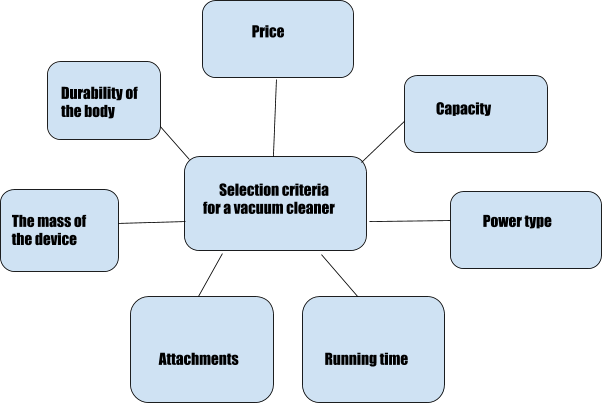 Pay attention to the weight of the vacuum cleaner. During cleanup we hold it with one hand. It is difficult to operate such device for a long time since sometimes we have to hoover in quite uncomfortable positions. If a vacuum cleaner is heavy, that will only cause troubles.     
You should be able to adjust the power of the vacuum cleaner in order to switch between the maximum and medium speed. This helps to save energy and increase device running time.
A portable device should also have several attachments to choose from. A broad brush is good for cleaning the seats, whereas, slot nozzles are more suitable for various inaccessible corners and cracks. The greater the variety of attachments, the easier and more effective is the cleanup process.
Filters should operate effectively while the dust container should be of adequate volume (1.5 liters is the best variant). Not all vacuum cleaners have bagless dust containers (cyclone filter). Some models have classical filters to be replaced after a while. However, there are models with washable filters. In this case, you should not spend money on buying a new filter. You should only rinse it with water.
There are vacuum cleaners with liquid collection option (e.g. melt water disposal).
We also recommend you to ask a salesperson how loud is this device. Current models can operate quietly but effectively.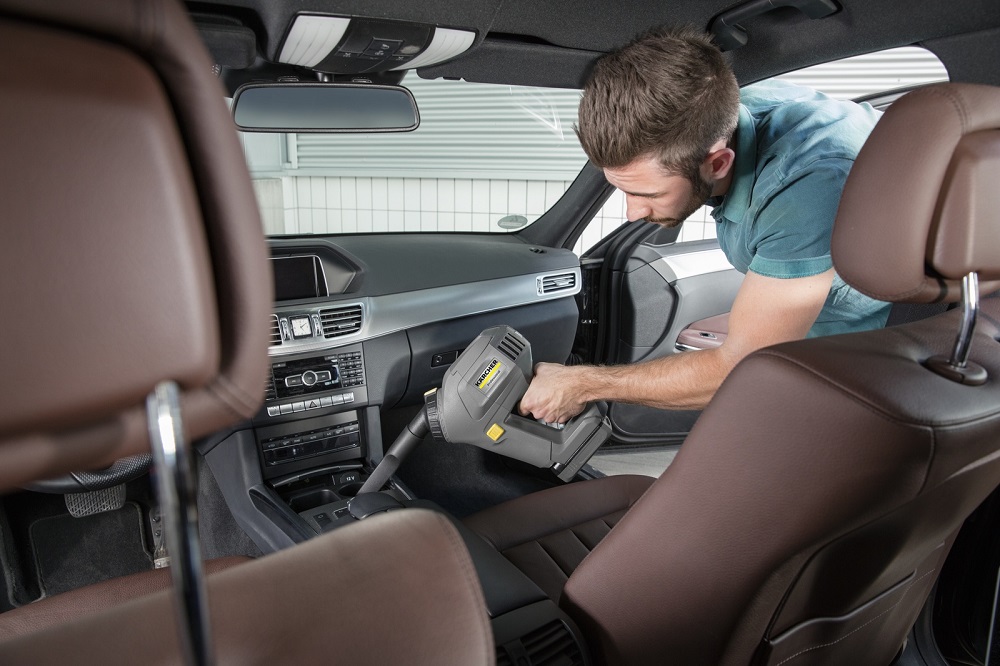 It is always comfortable being inside a clean car. However, no less comfortable (and what's important — safe) is to ride in a car with a driver who always has an International driving permit. Still have none? Then don't waste the chance to apply for our IDL here.     
Happy travelling!