June 03, 2019
Roads in Montenegro or the concept of "polako"
Montenegro has a unique road system comprised of mountain spiral roads. Thanks to its gorgeous views, driving here turns into unforgettable and fantastic experience. Stunning scenery is what always follows you through the whole trip. However, not all is good. This time we are going to highlight some of these issues and tell you why Montenegrin drivers must exercise prudence and cautiousness.
Montenegrin road system
There are no world-class highways in Montenegro. Nevertheless, the roadway quality is fairly good. The local authorities are doing their best to maintain its quality.
We would like to emphasize the fact that if you are not confident on a spiral road, you'd better go by public transport. There are many tour buses and route taxis in the country. The local drivers are experienced enough and know the roads very well. However, you can also rent a car and drive your own way across Montenegro. Please be careful, follow the rules of the road and do not hasten. Mountain roads are prone to landslides. Other challenges for the drivers are alpine tunnels. When you enter a dark, unlit tunnel after driving in bright sunlight, your eyes need some time to get used to it. The same happens when you exit the tunnel. Tunnels in Montenegro may be quite windy, thus, the drivers must be extremely cautious and drive only if they had enough rest.
Almost all highways in Montenegro are toll free. However, you will have to pay your fare for travelling through the Sozina tunnel and a ferry in the Bay of Kotor. Another paid section of the road is a 13-km Trebinje — Herceg Novi area.
The most dangerous section in Montenegro is a spiral road leading from a ski resort of Kolašin to the capital of the country in Podgorica. Some 70 kilometers of a tough road. There are lots of portraits, crosses and memorial signs dedicated to those who died on this road. However, the route itself is absolutely fascinating with its green mountains, gray cliffs, numerous tunnels and bridges, blue waters.
Local driving habits
Montenegrin do not adhere too strictly to traffic rules and regulations. Many cars have minor bumper damage and lots of scratches. If you slightly hit smb's bumper, this is not even considered to be an accident. Thus, if you are going to rent a car, please do not cut corners on full insurance. The vehicles hardly ever exceed the speed limits. Otherwise, those who drive over the allowed speed either skid off course or slam into a rock. However, at times, they slam into the oncoming traffic. Thus, if this is your first time in Montenegro, please avoid driving at night or in poor visibility (when it is rainy, snowy or misty). Beware of livestock on the road and vehicles by the side of the road (since the width of some spiral roads is only "one and a half of the lane").  
Montenegro residents have their own driving style, the so-called "polako" (very slow and careful) which has the same meaning as a Russian proverb "The slower you go, the farther you get". However, they seldom indicate, tend not to yield the way to pedestrians, ignore road markings (they cross even a solid double line). Moving into the oncoming traffic lane is not considered to be a violation at all. Moreover, quite often drivers may suddenly stop in the middle of the road to greet each other or simply make small talk. Montenegrin never get penalty tickets for that.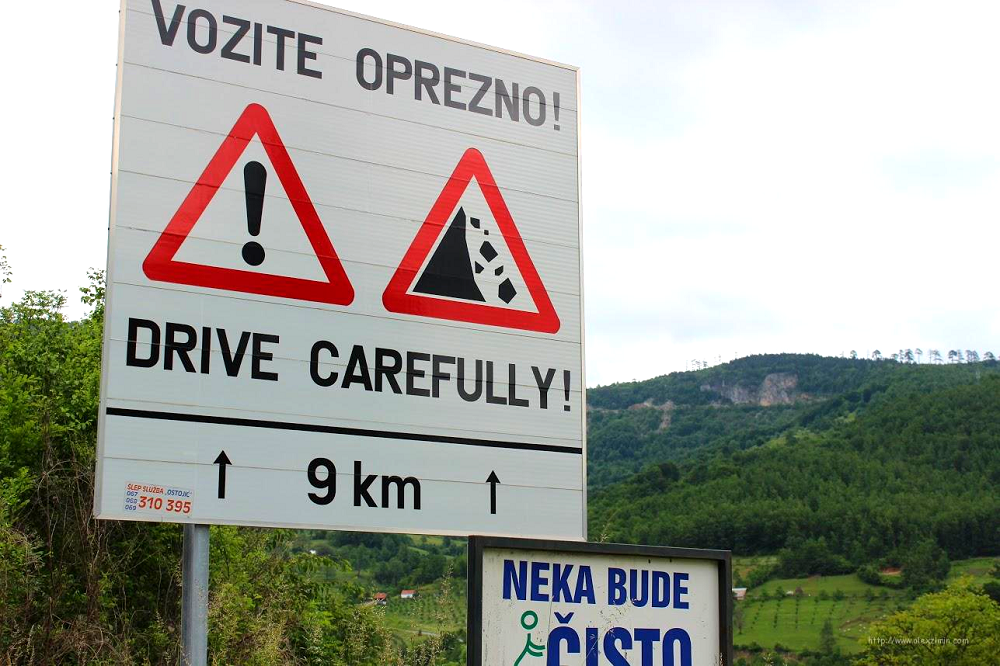 What Montenegrin really obey are the parking rules. Highway service immediately takes away a violator's car from where it was parked. Thus, it will take some time for you to recover your vehicle for parking violations. It is long and costly. That's why Montenegrin prefer not to waste their money and simply follow the rules.
Fines in Montenegro
In Montenegro, it is not allowed to use (and even transport in a sealed box) safety camera warning devices. However, it is allowed to transport fuel cans. You must always buckle up (if a driver is unbuckled, he/she will be fined 20 Euro. An unbuckled passenger even in the rear seat will be fined 15 Euro). The police issue receipts but accept no payment. If you try to bribe a police officer, you risk being jailed. In most cases, the police stop the vehicles to greet a driver, check the documents and wish a safe trip. However, if a driver acts strange, he/she will undergo a blood alcohol test. When the maximum drink drive limit exceeds 30 mg per 100 ml of blood, you will be fined. The higher the level of alcohol, the higher the fine (you may be even arrested for 60 days if a blood alcohol test shows more than 1 ppm).
It is prohibited to use a mobile phone while driving. Make sure your car is fitted with a hands free device. Otherwise, you may be fined up to 150 Euro. Dipped headlights are obligatory 24/7. It is prohibited to transport children under the age of 12 in the front seat. To transport children under the age of 5, use appropriate child restraints.
Keep in mind that the windscreen capacity should be at least 75% and 70% for front side glasses. If a vehicle is fitted with two rear-view mirrors, rear window tinting is not regulated by the law.
In case of a car accident, you must wear a reflective vest and put a warning triangle. A first-aid kit is also a must. That's why make sure you have these items before driving somewhere. If you leave your car without putting on a vest, you may be fined up to 50 Euro. If you have no xenon or neon bulbs, take some spare bulbs.
Winter tires are obligatory from the 15th of November to the 31st of March for vehicles with total weight up to 3.5 tons if there is a layer of snow or ice. Violators will be fined 60 to 150 Euro. If there is snow or ice on the road, you will fined 80 to 300 Euro.
You are allowed to use snow chains only if the road is fully covered with snow or ice. Studded tires are forbidden.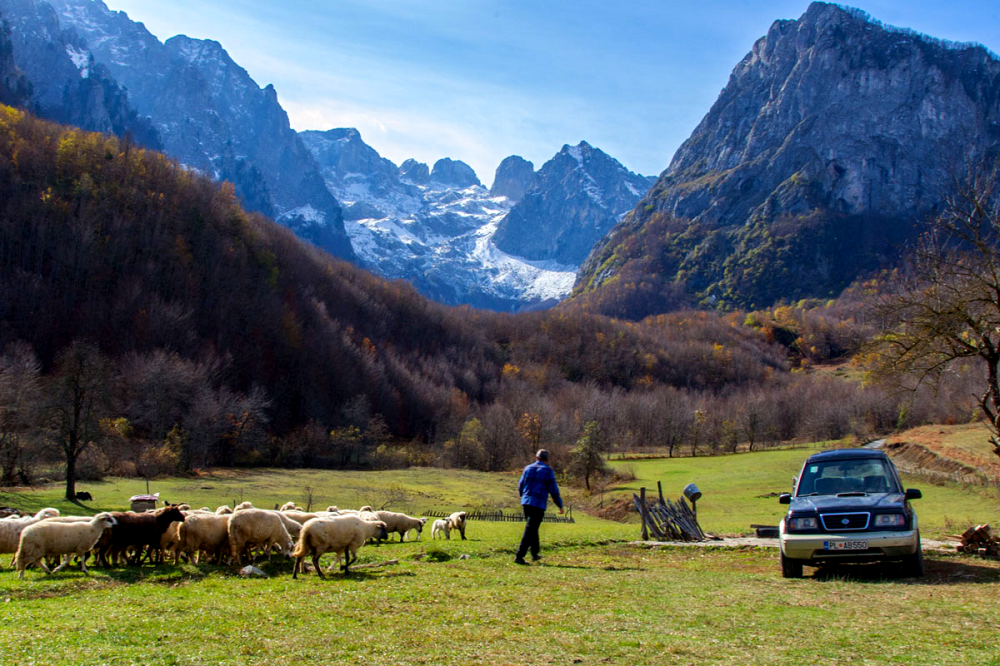 We wish you a safe journey to Montenegro! However, keep in mind that if you have no International Driving License, you will be fined 30 to 80 Euro. Don't waste your chance to apply for an IDL on our website. It is as easy as ABC! Just try!