October 20, 2017
7 tips on how to drive safely in Dubai
Dubai is the smallest of the seven emirates of the United Arab Emirates. Dubai is only two times bigger than the microstate of Monaco. Among three resorts of the Emirates, Dubai is the only one that has the same name — Dubai. Foreigners driving in Dubai should first get to know some nuances. Stay tuned and you will discover 7 helpful tips for driving in Dubai.    
Distinguishing features of roads in Dubai
Road conditions in Dubai are one of the best in the whole world. There are a lot of interchanges which sometimes may seem ambiguous. Thus, we recommend you to buy a local SIM card to use a navigator. For example, Maps.Me, Syrgic and Smart Drive (an official RTA navigator) have proved themselves to be excellent tools.   
On interchanges, the two first navigators operate perfectly well, while the latter (the local one) always asks you to "keep to the right". However, this is exactly the Smart Drive that detects highway areas with different speed limits, thus, if you exceed speed, it starts emitting a sound signal.
Dubai is a right-hand drive country. The roundabout at the intersections: the priority is given to those who circulate. If this rule is no more applicable, you will be warned by a specialized road sign.
In Dubai, you are not allowed to exceed the maximum speed. In cities, the maximum speed is 60 km/h, while in the countryside — 100 km/h. The cost of speeding fines starts from 100 AED (Arab Emirates Dirham). Since thousands of surveillance cameras and radars monitor the road situation, the number of violators is constantly declining together with the number of car accidents. According to Statista.com, Dubai road deaths decline by 32% in first half of 2017.
We recommend the tourists visiting the United Arab Emirates for the first time to buy a specialized CD containing information about roads in the country. In Europe, such CDs have been available from long ago, while in the UAE it is a recent practice.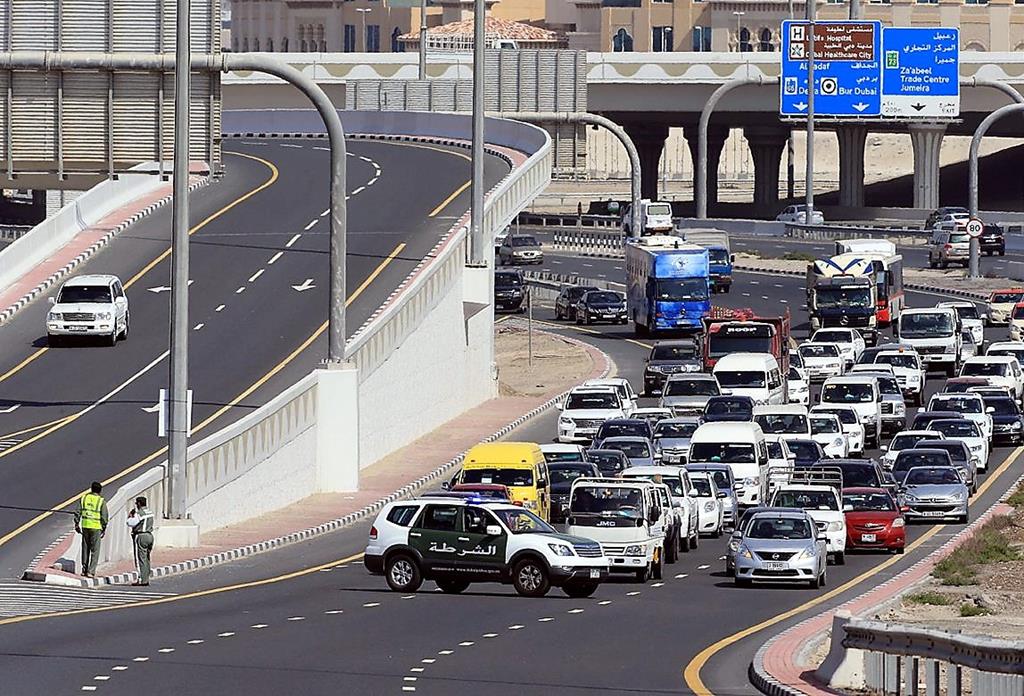 As a matter of fact, nowadays Dubai has one of the best road traffic organizations in the world. Traffic jams happen once in a blue moon also due to the fact that drivers do not have to wait for the traffic light to change. There are always a lot of slip lanes.
Road signs are put on the interchanges. However, they are also available in English.                
How do locals treat foreigners?
In the United Arab Emirates, it's not that common to treat foreigners with indulgence. The thing is that tourists are to blame for plenty of car accidents since they fail to get used to local road features and violate traffic rules in a big way.
Driving in Dubai for tourists can be tough. You should take into account driving habits of the locals. Nobody will give way to the foreigners as well as help them in difficult circumstances. Thus, be very attentive and always keep an eye on the road.  
How to rent a car in Dubai?
If you are a globetrotter and prefer seeing the world with your own eyes, rent a car in Dubai.
Here we have some helpful tips for foreigners driving in Dubai.
Step 1. Surf the web to find out car rental agencies in Dubai. Compare the rates and the cars available. Choose the agency you like.
Step 2. Book a car. Keep in mind that the earlier you book, the cheaper the rental charges. Click here for more information on how to save money on car rentals while overseas.
Step 3. Arrive at the meeting place. You will be asked to show your national driver's license. Most often, the deposit amount will be blocked on your card. You will get your money back if you return the rental car in proper condition (clean and fully fuelled). Insurance can be either basic or extended. The details will be displayed in the contract. A car with the manual transmission will cost you less than a car with the automatic transmission.
How to drive in Dubai with U.S. driver license?
And what if you are an American? It is quite important to make sure your driving license is legal. Keep in mind that the rules of using a foreign license in Dubai differ and depend on whether you are just a tourist driving in the UAE or a resident.
If you are a tourist, rental agencies will ask you to show your International Driving License in Dubai. If you are a resident of the UAE, you should obtain an appropriate UAE driving permit.
Parking ticket payment and fines
If you violate parking rules, your car may be towed. To find out its location, call 999. However, you may recover your car only after you pay 50-75 AED (Arab Emirates Dirham).
All parking lots in Dubai are paid (2 dirhams an hour). After entry, a driver gets a payment ticket. When exiting the parking area, he should show it and pay for the time spent in the parking lot.  
From 13:00 to 16:00 payment is not required.
If you are fined by police enforcers for violating traffic rules, you can't pay it on site. You have to go to the Department of Traffic Police and show a payment voucher that policemen gave you.    
Do not try to bribe policemen. You may be arrested. You are also not allowed to argue with them. If your driver's license was seized due to a serious violation of traffic rules and regulations, you can get it back only after you pay the fine. By the way, police enforcers in Dubai will stop your car only in case of a serious violation (e.g. entering an oncoming lane, red lights running). In this case, you will get your penalty charge notice at the stopping point.
If the violation is not serious (e.g. phoning behind the wheel, driving unbuckled), nobody will stop you. Nevertheless, the violation will be registered in a common database. When going through another MOT test, you will be called for payment of fines accumulated within a year.
In case of a car accident
As soon as the distance between cars in the UAE rarely exceeds 4 metres, in case of a car accident three or more cars get involved into it. No matter whether the damage is minor or serious, you should call the police enforcers (call 999). The police enforcer will issue the accident statement and only after that you can ask for insurance.
Local drivers tend to forget about speed limit requirements, thus, it provokes higher accident rates. Within the city, they drive at 120 km/h instead of the allowed 60 km/h. Tourists even fail to quickly react to such style of driving. Thus, it increases the risk of getting into the accident.
Reasons for being arrested in Dubai
The most serious violation is driving without the correspondent driving license. It should be either a local driving permit or international driving permit in Dubai. Your national driving license is not considered legal in Dubai. If the driver is stopped, and it turns out he has no driving license, he may be arrested for a maximum of 6 months (or the court will impose the fine that can rise up to 6 thousands dirhams).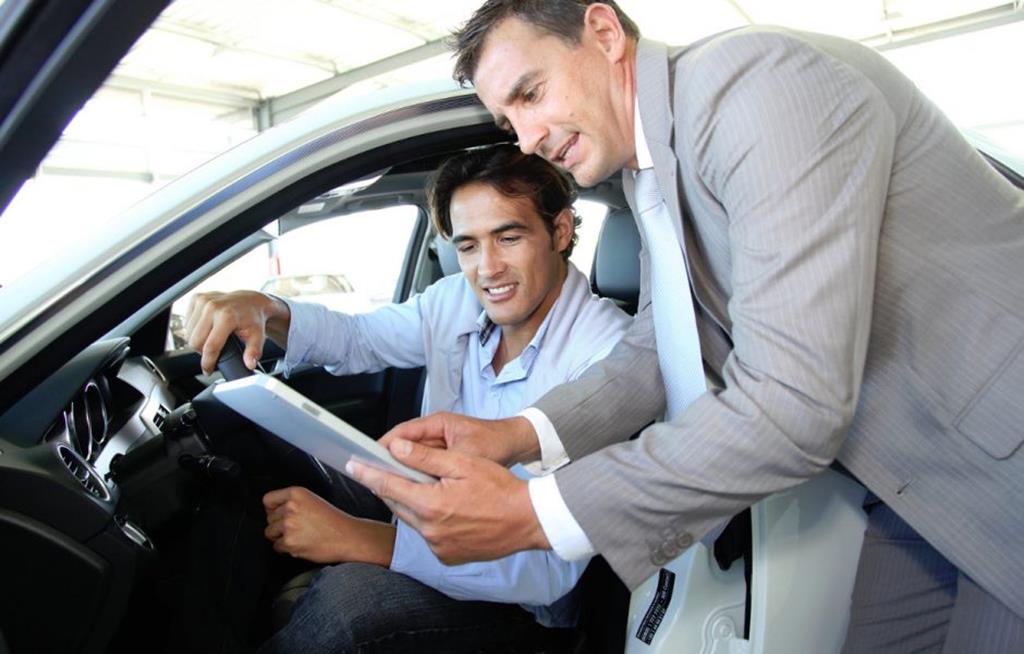 In case of a car accident, a driver won't get his insurance. Moreover, he will have to compensate the damages of his car and the car of another party on his own.   
If the car accident results in injuries or death, you will have to pay even more. Your registration certificate will be seized, and your car will be towed to the parking lot at the police department.  
That is why you are not allowed to drive without a driving license. Prior to your journey to Dubai, apply for the International driving license (or IDL). Do not hesitate! Apply right now here! Our user-friendly website interface allows you to get an IDL as fast as possible and at a reasonable price.  
To cut a long story short, to drive safely in Dubai, you should:
stick to speed limits and distance;

drive only with the appropriate driving license (local or international driving license);

drive sober;

keep an eye on the priorities to the left;

avoid using the left-hand lane (it is intended for "reckless" drivers);

buy a local navigator;

learn to read road signs.   
Happy travelling!